SPEND £50 OR MORE AND GET FREE UK DELIVERY
FREE WORLDWIDE DELIVERY ON ORDERS OVER £200 - Terms apply
ENJOY TAX FREE SHOPPING ON INTERNATIONAL ORDERS INCLUDING EU

ⓘ Please note due to new guidelines for VAT on EU orders, all new orders will be charged excluding VAT. This means that you may be liable to pay import duties and taxes upon receipt of your order. For more details please refer to your country's customs office.
The UK has left the EU. This means that you can buy from us tax-free.
However, import duties and taxes will be charged by your government on arrival.
These taxes, plus a €14.50 handling fee, will be payable to FedEx before you can receive them.
Please check your country's import taxes before ordering.

How to Tie a Tie
There are a variety of methods you can use when tying your silk tie. Ensure that firstly, your tie is of a good quality material and thick enough to hold the knot. Whichever method you use is up to your personal preference but below we show you our chosen methods for ties and bowties.
It is very common for a gentleman to know how to tie their tie in one style. However, why limit yourself when you can create beautiful styles with your tie. You can also change it depending on the event you are attending. We found that tying a bow tie can be less common, so we have set a guide with diagrams for reference.

Harvie and Hudson have over 200 different ties in their collection. We produce good quality ties, which can be verified by the way it feels. Test it out by crumpling the silk to see if it creases. The best neckties are made from pure silk and wool, that is why we use Italian silk for all our ties.

Windsor Knot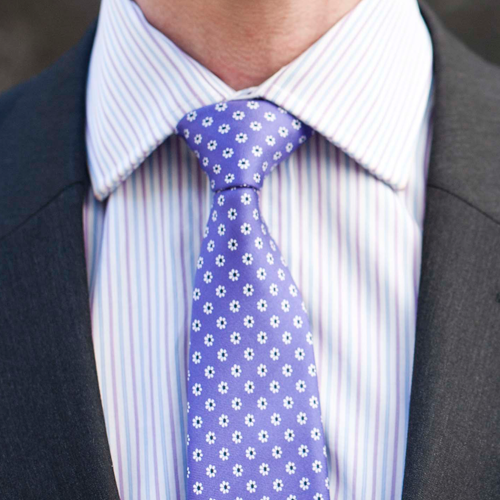 Learn This Method
Bow Tie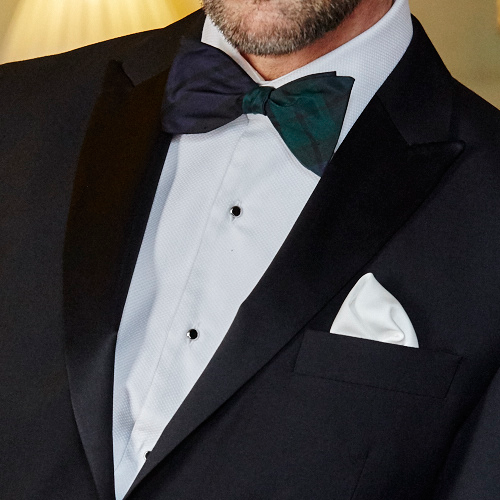 Learn This Method