FREE UK DELIVERY WHEN YOU SPEND OVER £150
- Terms apply
ENJOY UK VAT TAX FREE SHOPPING ON INTERNATIONAL ORDERS INCLUDING EU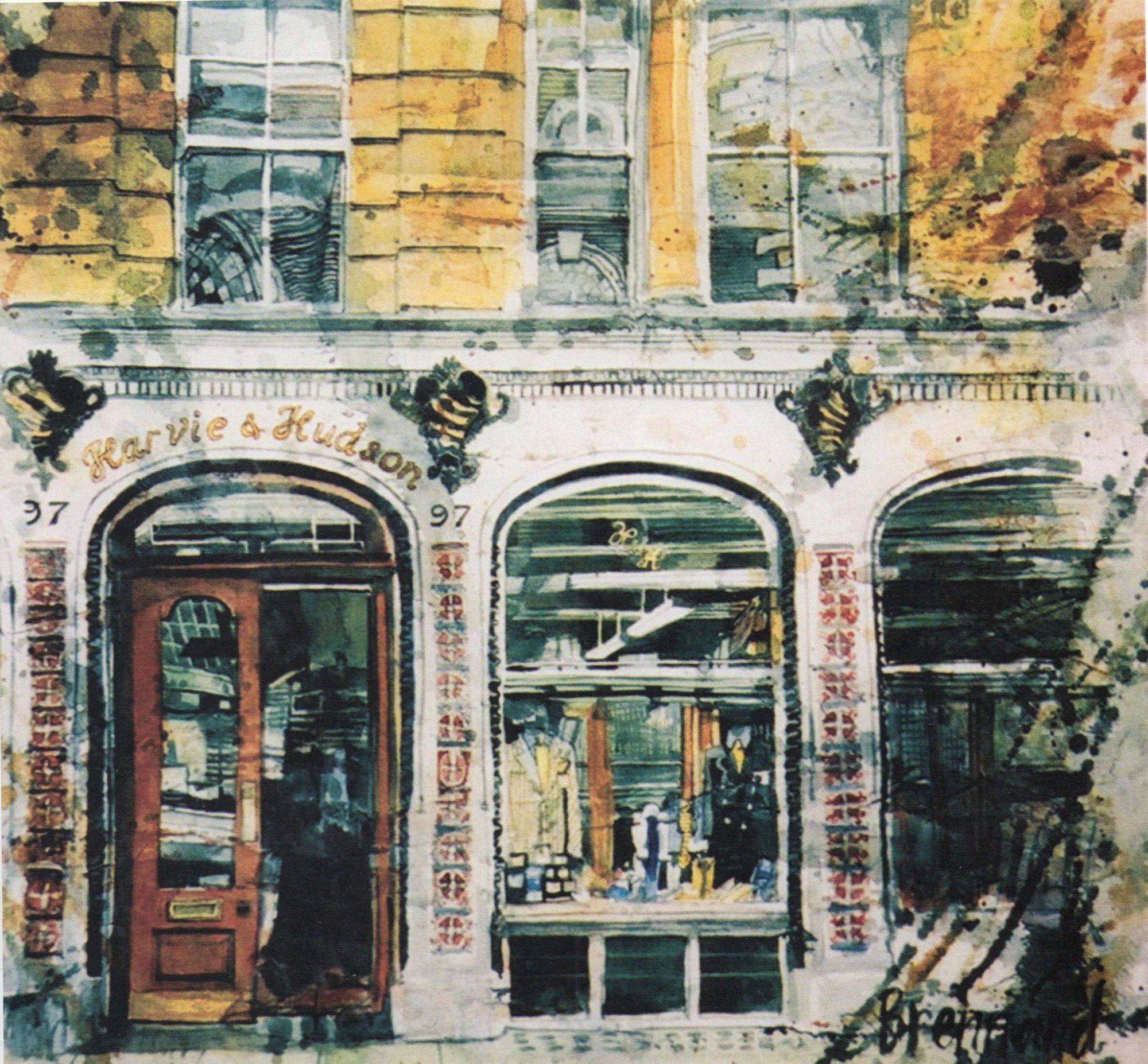 A gentleman buys his hats at Locks, his shoes at Lobbs, his shirts at Harvie and Hudson, his suits at Huntsman and his cheese at Paxton & Whitfield.
Sir Winston Churchill

Loved by the likes of Sir Winston Churchill, Frank Sinatra, Lady Diana, Hugh Grant, Colin Firth and Tom Cruise, the Harvie and Hudson Shirt has for 70 years, been the embodiment of ultimate luxury. With its 2-fold, 100 Egyptian Cotton, mother of pearl buttons, wide plackets and semi-cutaway Kent Collars, the Harvie and Hudson Shirt has been honed into a Jermyn Street staple, known and loved by many.

An ambitious dream was what sparked the start of their joint venture. While working at 'Jermyn Street Shirtmaker' at 23 Jermyn Street (now home to La Martina) George, who was the Head Cutter and Thomas, who managed the store had an aspiring thought that they could start their own Shirt-making Business. The idea bloomed with promise and a plan soon was set in motion but temporarily put on hold during the Second World War, when Thomas was drafted to Burma and George worked as a cutter for Uniforms during the War.


George Hudson
Thomas Harvie
After the War was over, Thomas Harvie and George Hudson continued their journey and opened their doors to the public in 20 Duke Street, trading officially as 'Harvie and Hudson'. Thomas and George set up over the weekend, stocking the store with Ties and Fabrics that they could use to make their Made to Measure and Bespoke Shirts. Their first store used to sit where the current Cavendish Hotel Parking Entrance lies, before the Cavendish was rebuilt back in the 1960's. This was rented to Thomas and George at a pepper corn price by the then owner, Rosa Lewis - the Duchess of Duke Street and Edwardian 'it' girl. Unfortunately, there was a flood on their first day of trade, though that did not stop the two determined businessmen from continuing pursuing their dreams.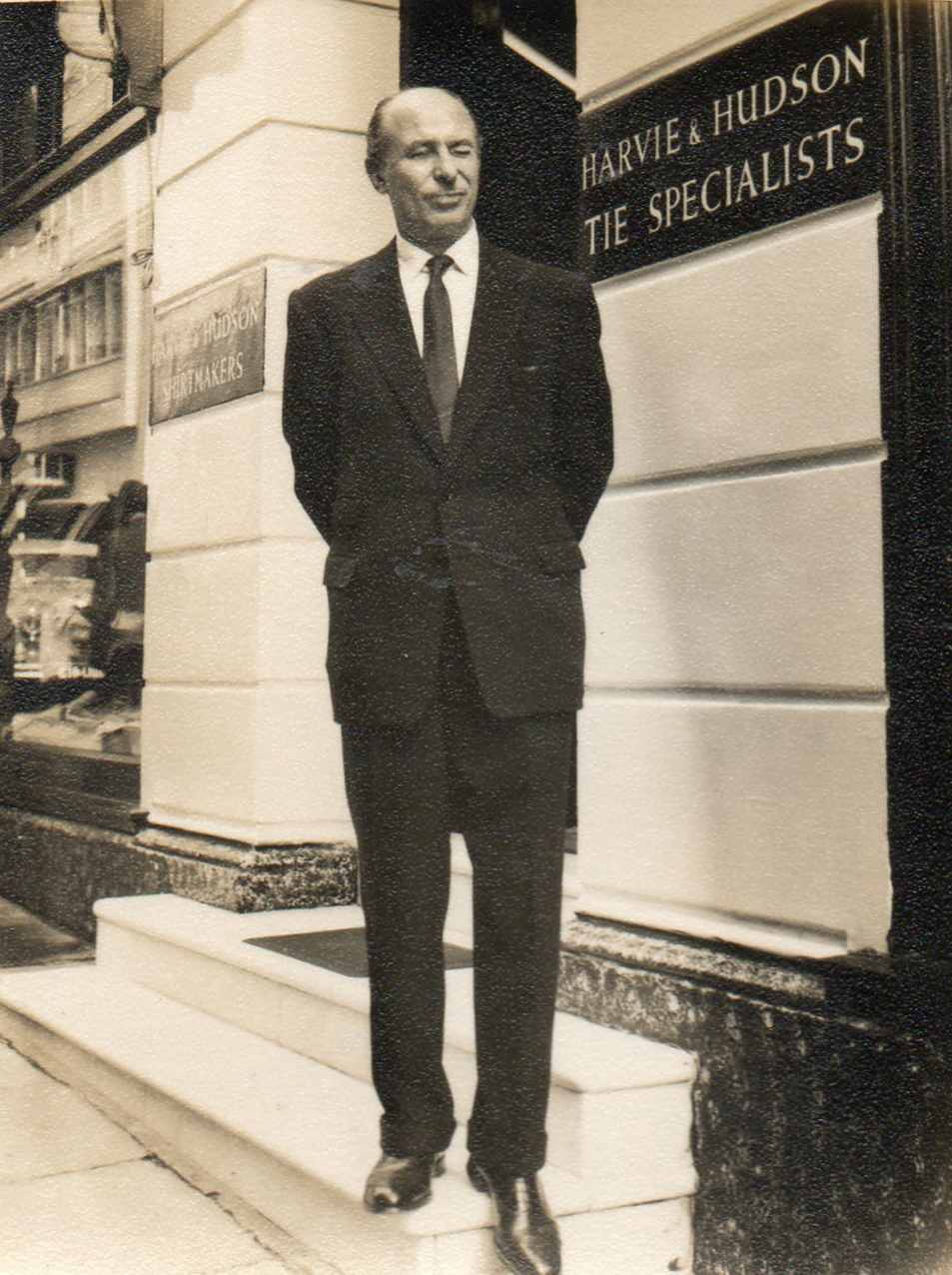 Thomas Harvie outside the steps of 20 Duke Street St James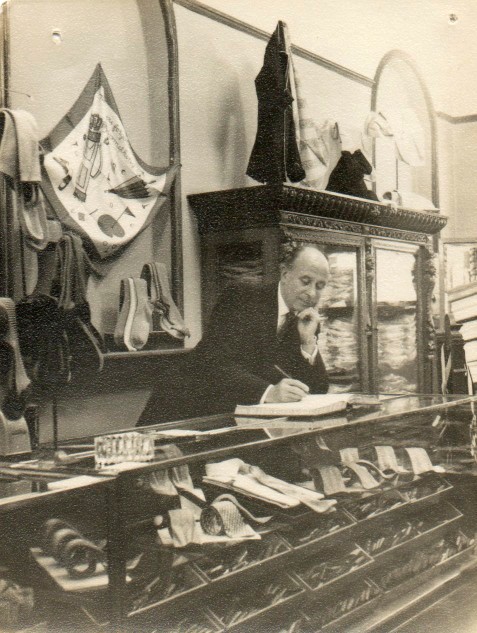 Thomas Harvie writing in some of our first counter books
Soon after, Harvie and Hudson moved as the Cavendish Hotel closed its doors and set up on the other side of the road to 41 Duke Street St James. Thomas Harvie and George Hudson discovered they worked very well together, and the business blossomed with the encouragement and support of prolific buyers such as members of the 21 club from New York. Trade was originally done on private accounts and with the use of War Coupons, with accounts being kept on ledger books that are still held on to by the third generation until this day.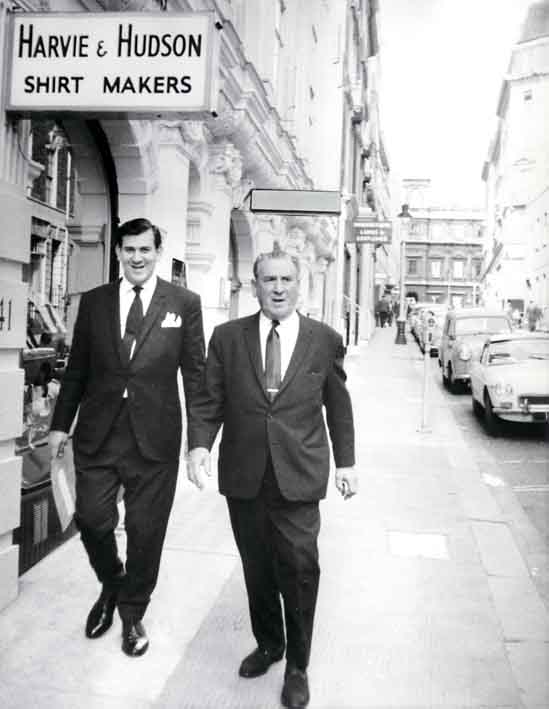 Richard Green - Art Trader, walking outside of 41 Duke Street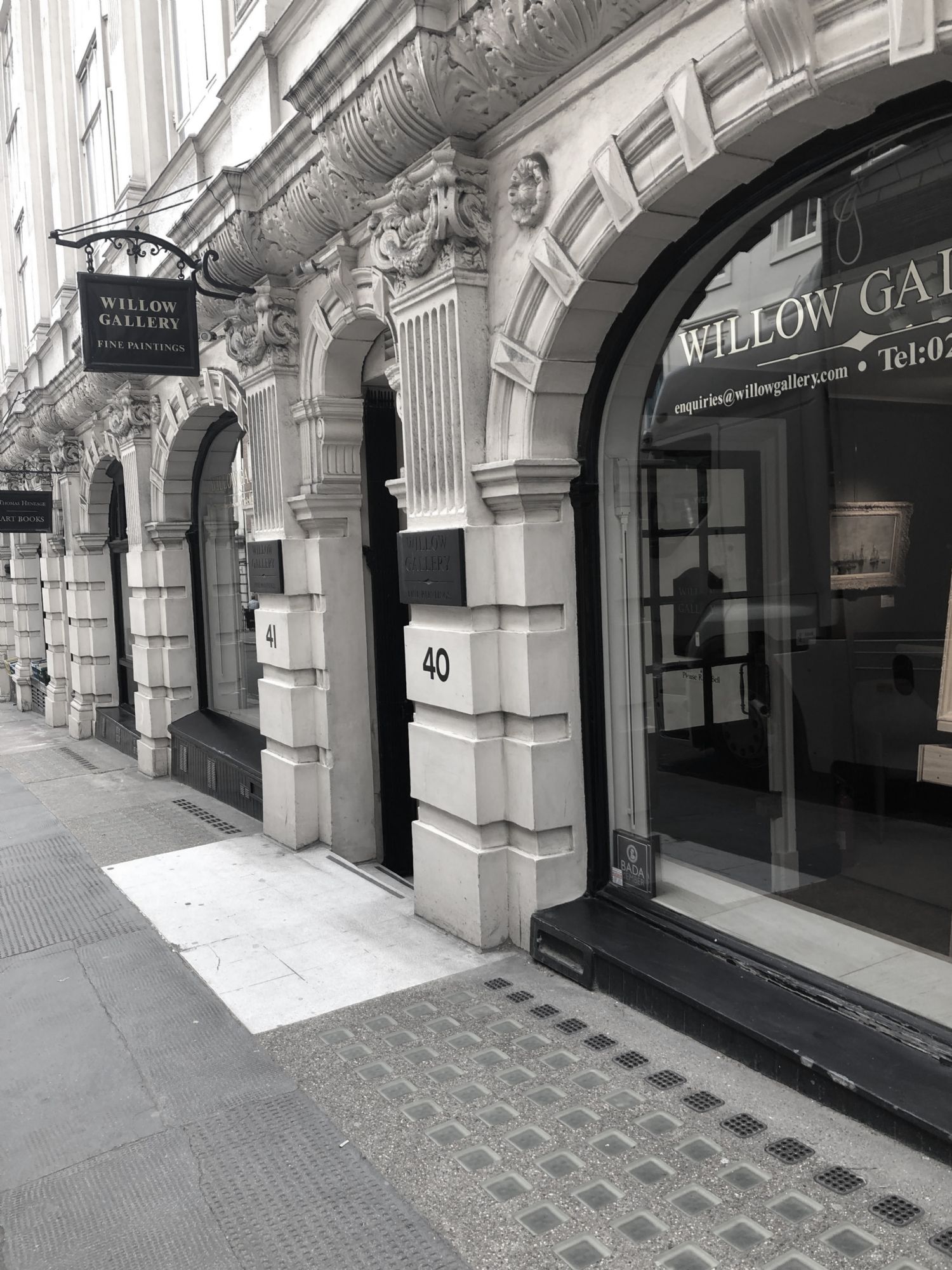 41 Duke Street St James in 2019
In 1964, Mr. Harvie and Mr. Hudson made their symbolic return to Jermyn Street in 96 Jermyn Street, using in the basement as a cutting room. A year later, The Cliff Richard Film 'Two a Penny' was shot on location in 1967, the start of the film shows the entrance to 97 Jermyn Street – which at that point was still owned by Walter Barnard & Son, a Hat and Cap manufacturers. If you look closely, you can see some illustrations on the wall which you can still find framed in Harvie and Hudson.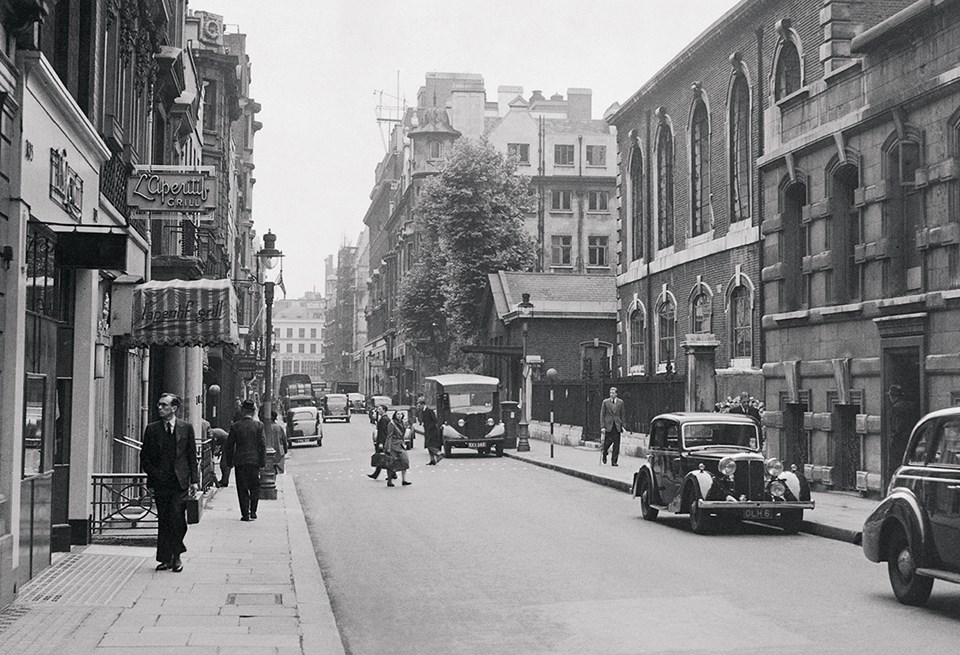 Jermyn Street in the 1960's
Tailoring Illustration from original store
Walter Barnard and Son Hat Box with Original Address
Tailoring Illustration from original store

The heritage doesn't end there. 96 Jermyn Street, formerly the Rose Tavern, has kept some of its original characteristics. The Rose Tavern was run by Fanny Cornforth – the model and mistress of the Pre-Raphaelite painter Dante Gabriel Rossetti. The building exterior to this day still features roses in the plasterwork, as well as the interior hallway showcasing the original tiling. In addition to this, the building used to have a signpost for the Rose Tavern with roses on the corners which was repurposed once Mr. Harvie and Mr. Hudson moved to Jermyn Street as a signpost for the store. Since then, the sign was taken down after an unfortunate road accident however, it has since been restored and returned to its original home at the front of our Flagship store.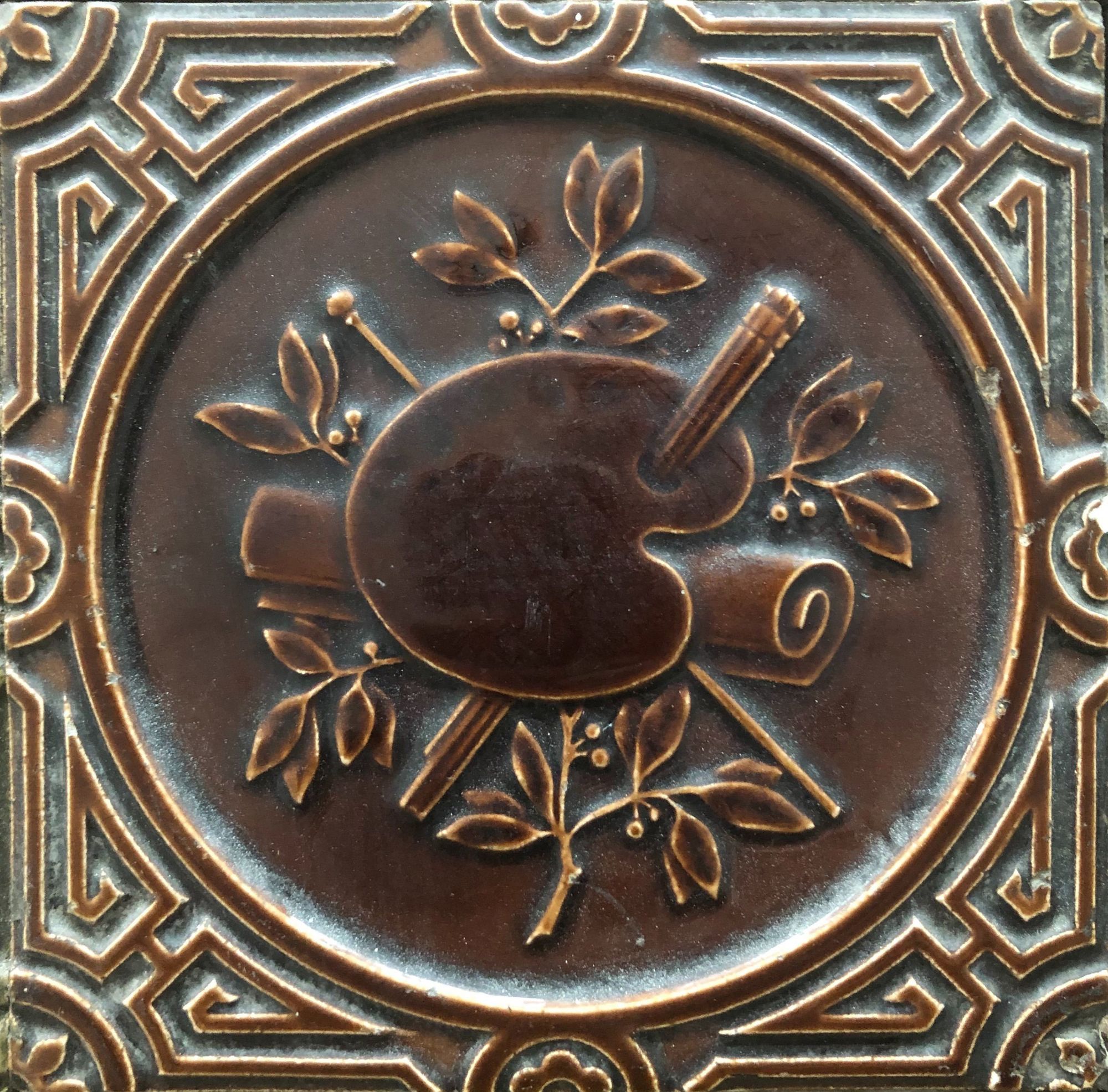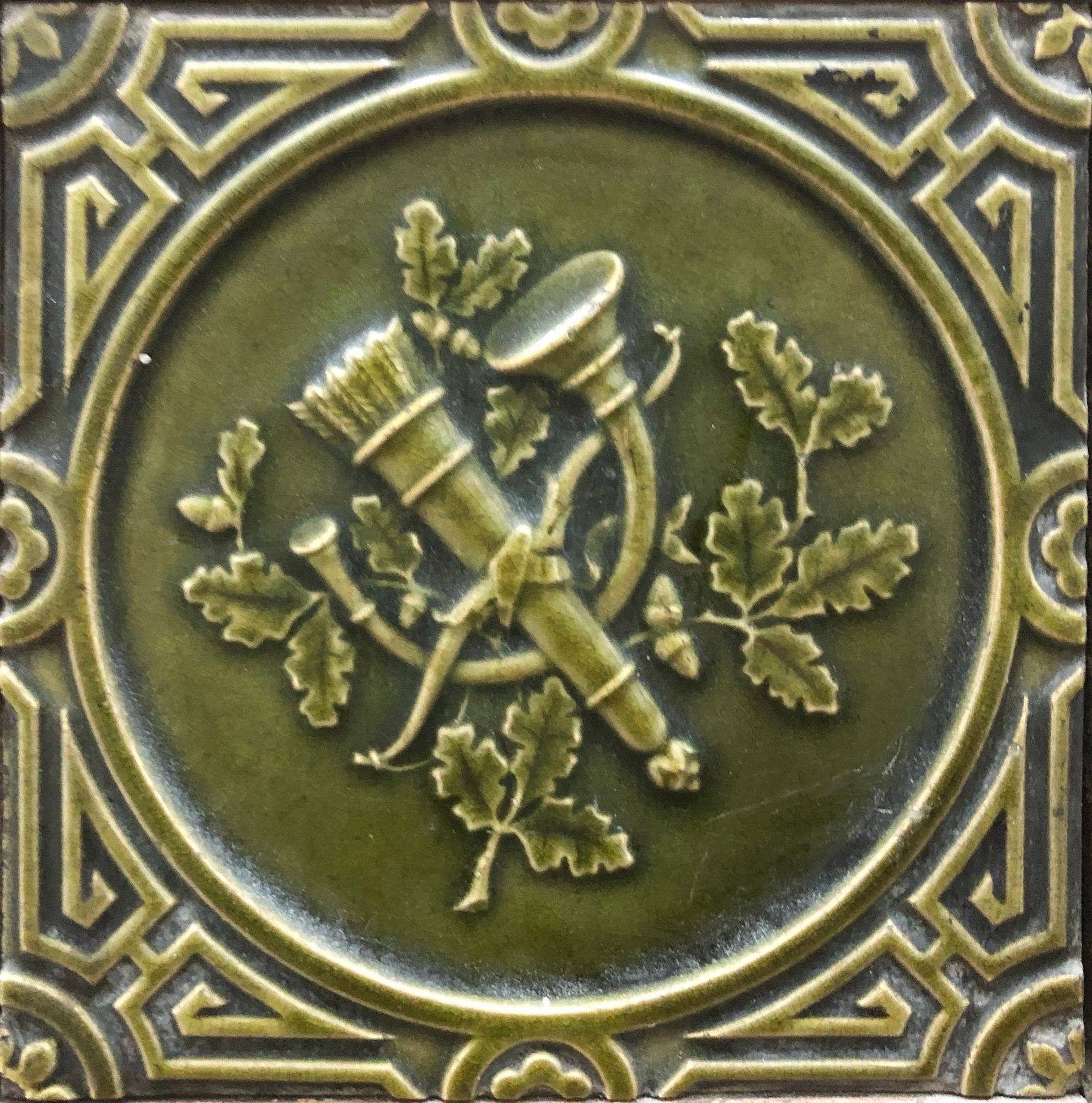 Tiles in interior Hallway from the Rose Tavern

At the corner of 97 Jermyn Street and the entrance it is hard to miss the striking mid-Victorian tiles. In fact, they were made to a design by Augustus Pugin when the building was rebuilt in 1910 by Robert Angell. Pugin is remembered for his designs of the Palace of Westminster and Big Ben. The tiles are a proud detail of Harvie and Hudson and now a signature design that is fondly associated with our brand. Thomas and George couldn't imagine that in the years to come, their decision to open a store in Jermyn Street in numbers 96 and 97 would embed the Harvie and Hudson name in such heritage, marking the beginning of a tale passed through the generations.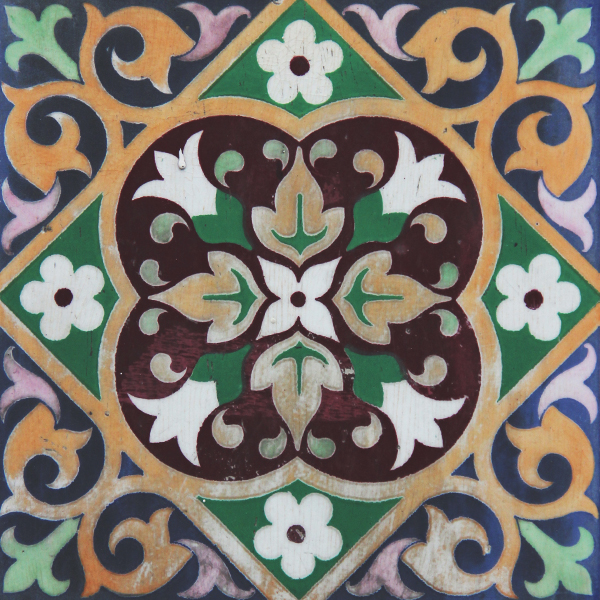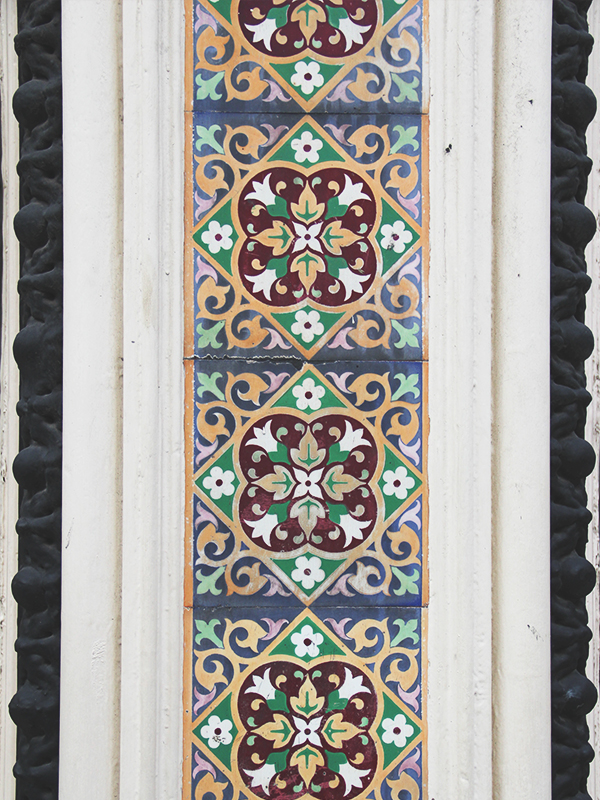 Augustus Pugin design Tiles on the exterior of 97 Jermyn Street
Years later, it saw the second generation of Harvie's and Hudson's crafting their own fabrics in their own colourways. They developed a window display featuring bold stripes that were made up from pyjama fabric into shirts, causing a stir in Jermyn Street. Back then, the Made to Measure shirts were very focused on white and blue. They stepped outside of the comfort zone and introduced something that was unique and different to what competitors offered. It certainly created something of a revolution up and down Jermyn Street. Those heritage patterns are still held in our archives and serve as inspiration for new designs. Since then, the bold stripe became our signature. It's something we are proud to embrace within our branding, as an ode to two friends who took a leap of faith and left a legacy behind.





First Shirt Patterns designed by Harvie and Hudson

Fast forward to today - Harvie and Hudson is still family owned and run, with business now in the hands of a third generation of Harvie and Hudson's, Richard, Andrew and Lee. They can still be found daily in the Flagship Jermyn Street Store, serving customers with pride, much like their forefathers did in the 1960's. Whilst not much has changed, the business itself has grown leaps and bounds. The Flagship store has since been remodelled, allowing for a more contemporary style, yet still enriched with heritage, encompassing all that is British, while the online department offers worldwide access at the click of a button.





96/97 Jermyn Street panoramic shot in 2019

Continuing as a family-run Shirt-makers has been our greatest strength, as it ensures that our products and the integrity of our brand remains intact and consistent throughout. We maintain the quality of our fore fathers with the love of the product and the brand to push through the years. St James's is our home and we are proud to continue to exude the British heritage we are well known for, in everything that we do.