FREE UK DELIVERY WHEN YOU SPEND OVER £150
- Terms apply
ENJOY UK VAT TAX FREE SHOPPING ON INTERNATIONAL ORDERS INCLUDING EU

Buying online can be challenging if you are unsure about your sizing, which is why it is important to be able to measure yourself and compare your findings with our size guides for the ultimate fit. Keeping a tape measure is handy, and we would always suggest that you consider the size guide measurements before making a purchase.

---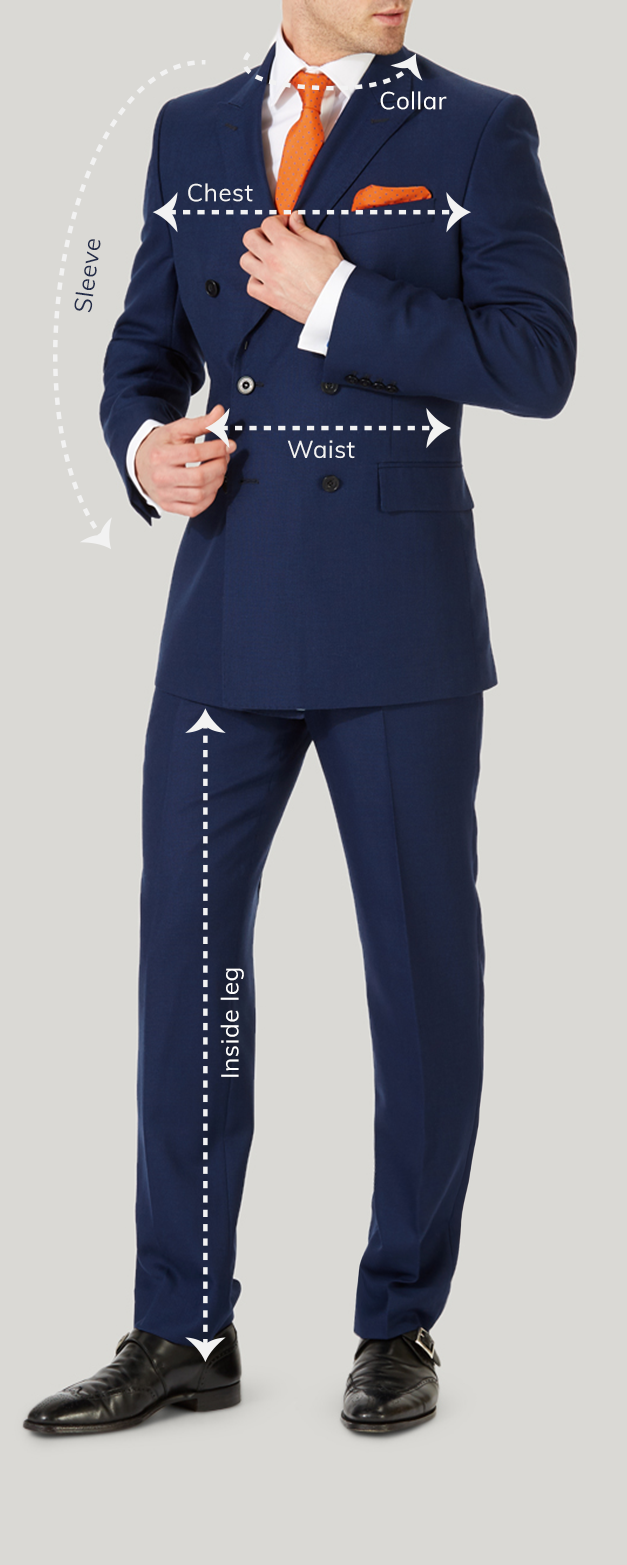 How To Take Measurements
Below is a helpful illustration of our main measurements, along with some information on how to best take these measurements. It's always best to have a person at hand to help with this, if possible. However, you can take these on your own as well. If you have any further questions regarding sizing, or need additional instructions, feel free to contact our customer care team at +44 (0)20 7839 8889, or email us at
support@harvieandhudson.com
.
Collar
With a tape measure, go around the part of your neck where you expect the collar to sit. Make sure that the measuring tape is level all the way around and that there is space between the tape measure and your neck for your index finger to fit through. This will ensure that your collar is not too tight and sits comfortably on your neck.
Sleeve
Using a tape measure, start from the top of the nape of your neck, across to the end of your shoulder - at the top of your arm - and then bring the tape measure down along your arm to where you would expect the cuff to sit. (usually just before your wrist bone) Make sure to bend the elbow when measuring yourself so that you take into account the sleeve rising with movement. If you cannot get someone to help you, take the top measurement and then the arm measurement separately and then add both, rounding up to the nearest sleeve length available.
Chest
Take your measuring tape and go around the fullest part of your chest (usually just below the arm pit).
Waist
Measure your waist by taking the tape around your waistlines, or the narrowest part of your waist. For trousers, measure a few centimetres below your belly button.
Inside Leg
Take the measurement from the inside of your leg at the crotch down, to just below your ankle where you would expect the hem of your trouser to sit.
Back to top