FREE UK DELIVERY WHEN YOU SPEND OVER £150
- Terms apply
ENJOY UK VAT TAX FREE SHOPPING ON INTERNATIONAL ORDERS INCLUDING EU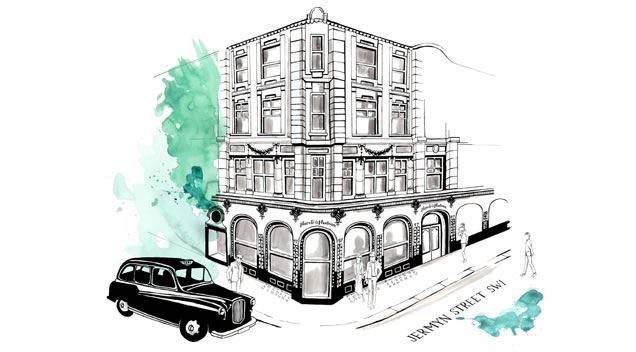 Jermyn St Shirtmakers & English Outfitters since 1949
OUR HERITAGE



Starting from the foundation of an outfit – shirting;
we create edited wardrobes of English style for the
modern man. Driven by our heritage in
craftsmanship and detailing, we create, source
and promote the best in English style.
Thomas Harvie and George Hudson opened the first Harvie & Hudson London store in 1949. Thomas sourced the finest cloths, while George cut bespoke shirts. They instantly became known for their English craftsmanship and attention to detail, dressing London's most prestigious gentlemen.
The 1960's saw a new colourful era for Harvie & Hudson under the direction of Jeff Harvie, Derek and Howard Hudson. It was during this period that our signature H&H stripe - that we proudly display on our branding –
emerged after some bespoke
shirts were made up out of flamboyant pyjama material to brighten up a window display. It instantly captured the moment, with customers rushing to buy bright pink, red, yellow, green and purple striped shirts, creating something of a revolution up and down Jermyn Street.
Today the business is in the hands of a third generation of Harvie and Hudsons, and we continue to design our own exclusive cloth patterns for
use in our
ready to wear and bespoke shirts. We carry on building our history as Outfitters with a growing menswear offering, dressing discerning gentlemen across the globe.

As the sole remaining family owned shirtmaker on Jermyn Street we look forward to you joining us on the next stage of our sartorial journey.

Mr Richard Harvie and Mr Andrew Hudson.
Back to top