FREE UK DELIVERY WHEN YOU SPEND OVER £150
- Terms apply
ENJOY UK VAT TAX FREE SHOPPING ON INTERNATIONAL ORDERS INCLUDING EU
Finding the perfect suit requires time, effort and money, making it a major investment and one of your most important assets in your wardrobe. We have put a simple guide together to help you buy yourself a splendid suit from us. Here are some factors you should consider: Fit, Style and Colour, Occasion and Price.
Our collection of suits consist of fine English mill and Italian superwool suits. For our superwool suits, you will find that it comes in 100s and 120s, which indicates the fineness of the wool. The ones we keep in stock our considered a superior grade of cloth.


Suit Construction
All Harvie and Hudson suits are designed in a classic cut, which usually means they are generously cut around the shoulders and waist. It's the best body shape for any gentleman that wants a comfortable suit. Our suit jacket has two corozo buttons with four buttons on the sleeves for added decor. Our buttons have excellent durability and scratch resistance. It also has padded shoulders in a military style, which gives it a formal look, perfect for any occasion. To finish the look of our suit jackets, we add straight pockets to them.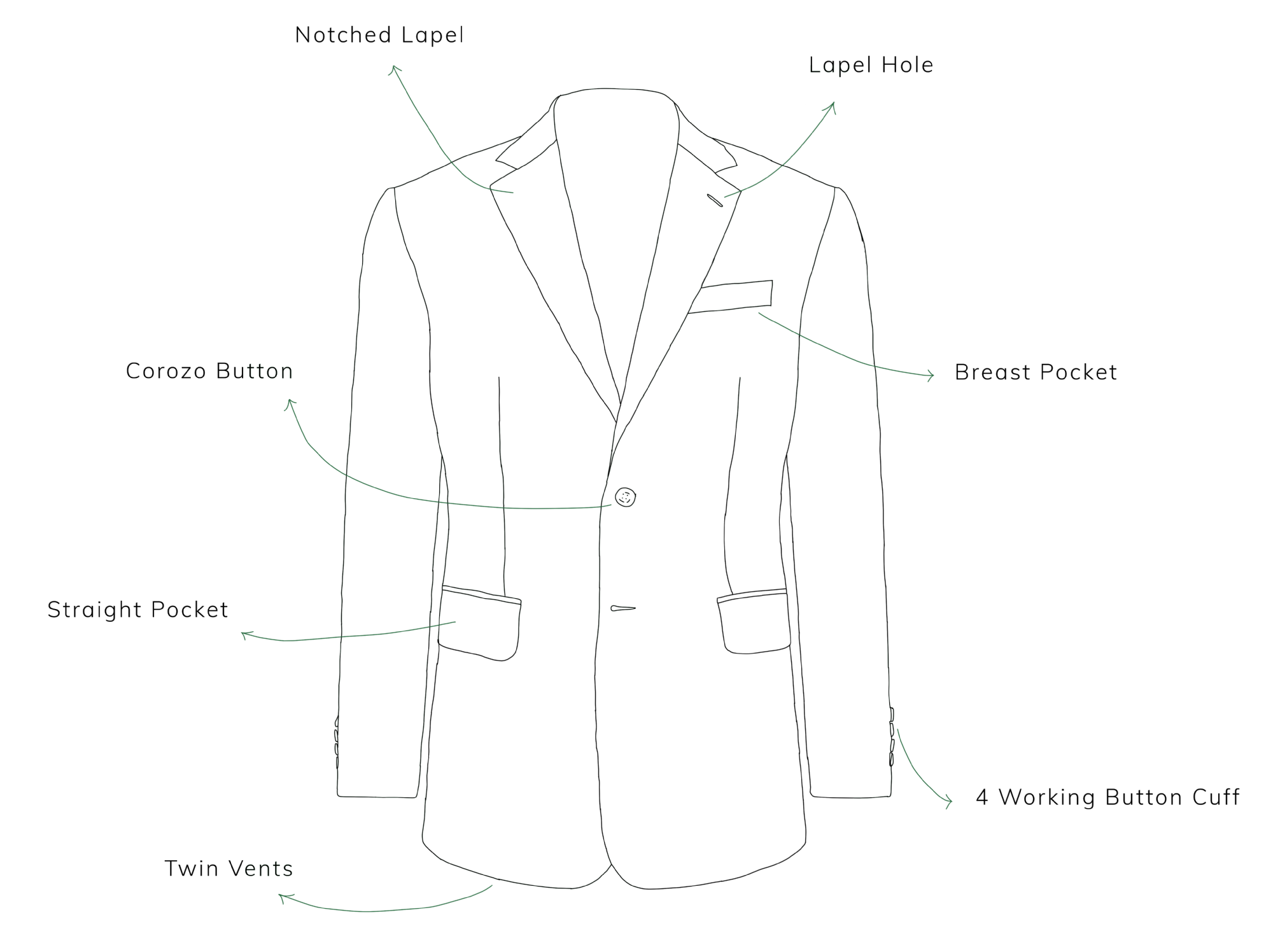 The matching suit trousers are flat fronted, which makes the modern man's silhouette more smooth and straight. Our added belt loops allows you to wear a belt if necessary.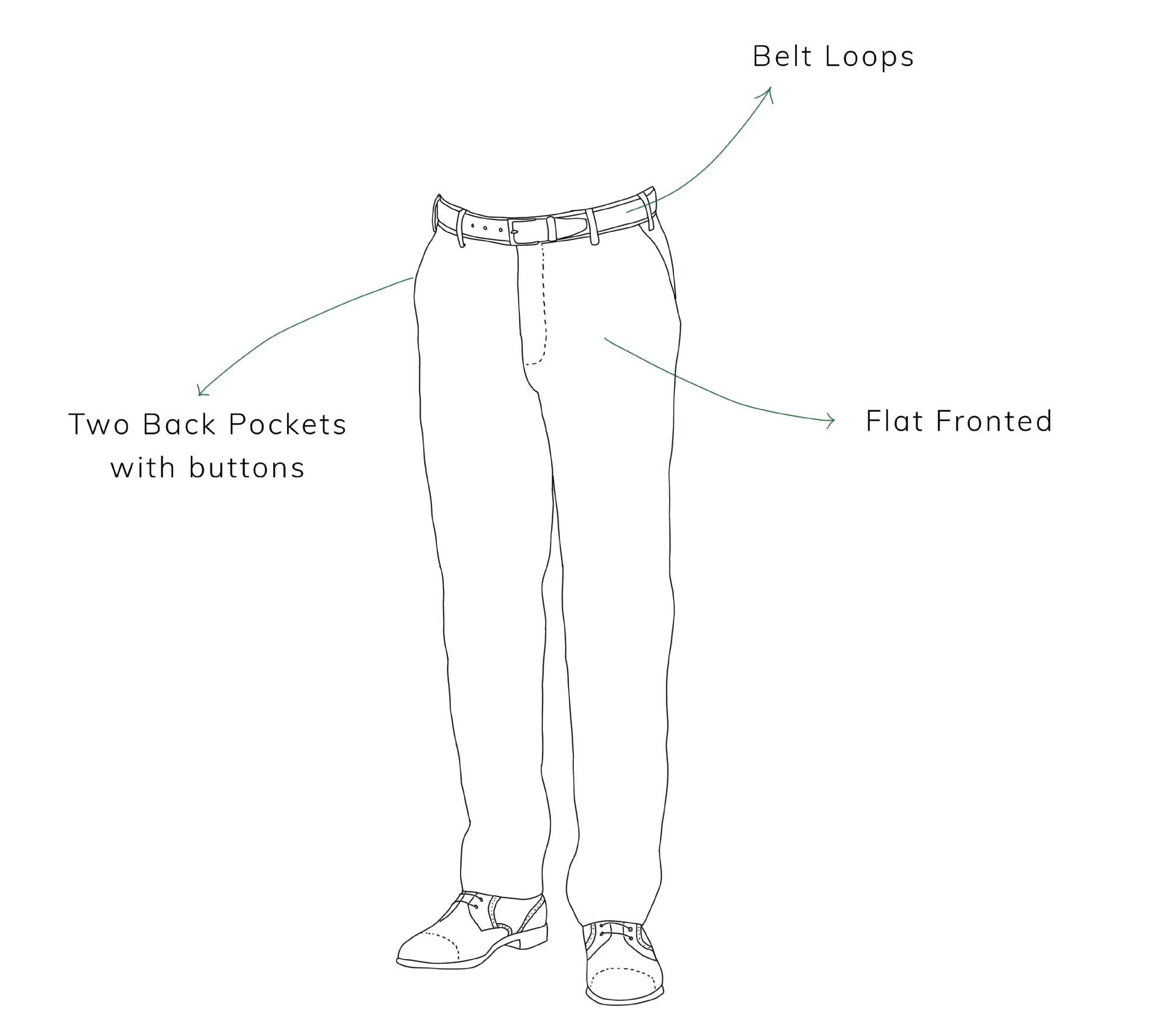 1) Fit
Getting the right fit is your number one priority - you want a suit that is comfortable to wear and has a multi-purpose use. A suit that can be worn to different occasions is always ideal. To ensure that we get the right fit for you, our suit experts will take detailed measurements to find you the correct size. We also offer alterations if any adjustments are needed or if you have other personal touches to add to your suit.
2) Style and Colour
Seasonal trends and personal touches come into play when you're selecting your ideal suit. If you have a style in mind, make sure you bring photos or magazines to show our suit experts what you're looking for - the more you share with us, the more they can help you.

Our collection offers Navy and Grey Suits, which are suits that are an absolute necessity for the modern man. They are classic and versatile suits to have in your wardrobe. A Navy and Grey Suit can be used for most occasions including every day use for work or business. Think of what kind of impression you want to make? That will help you decide on the colour.

You might also have a particular weave style you're looking for too, in our range we have Herringbone, Houndstooth, Birdseye and Hopsack. Lots to choose from - if you're not sure then just ask our suit experts. You can find out more about the different weaves here.
3) What is the occasion?
Another factor to consider is where you're going to wear it. If it's for a particular event, then make sure you know the dress code or if there are any colour themes to be aware of then let us know, this will help us get you the perfect suit for you.
For example, a black tie occasion requires you to wear our black dinner jacket with its matching black trousers. A must is a black bow tie and white handkerchief in the jacket's breast pocket. If it's a wedding, then any of our suits are suitable, as long as you've taken dress codes into consideration (maybe re-read the wedding invite again, just in case). You could even try wearing a three piece suit with our contrasting waistcoats.
There are no restrictions with us, so let us help you get the perfect suit. If none of our ready-to-wear suits are suitable, then we highly recommend you book an appointment for a Made-to-Measure Suit services, which is managed by our store manager Matthew Beadle.
4) Price Range
The final element to think about is price. We have a diverse range of prices for our suits, they start from £225 to £595. Alternatively, a Made-to-Measure Suit is from £999. You won't regret spending on a luxurious suit that will last you for years.

If you already have one of our suits, then make sure you take care of it. We've created a care guide just for you. Have a read of it here - Suit Care Guide.

Happy Suit Shopping!

SHOP SUITS

Leave your comment
Your email address will not be pulbished. Required fields are marked*