FREE UK DELIVERY WHEN YOU SPEND OVER £150
- Terms apply
ENJOY UK VAT TAX FREE SHOPPING ON INTERNATIONAL ORDERS INCLUDING EU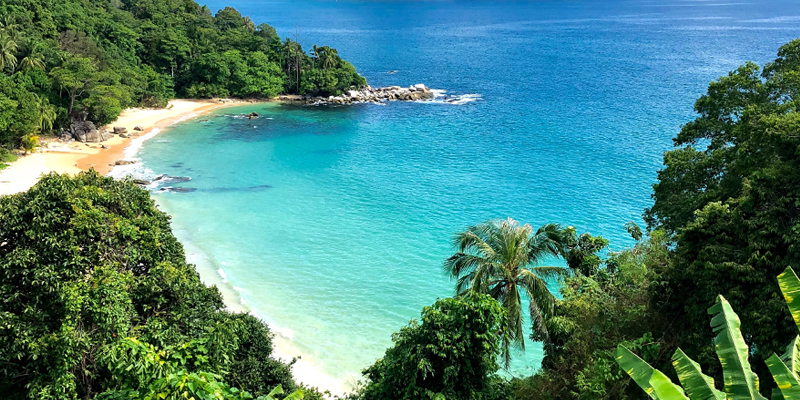 Photo by Bradley Prentice on Unsplash

As the holiday season approaches, we understand that customers have distinctive travel needs and preferences. Whether you're planning a tranquil retreat to your country estate or jetting off to exotic international destinations, efficient packing is crucial to ensure you enjoy a stress-free and stylish vacation. In this blog post, we present exclusive holiday packing tips and tricks tailored to suit the sophisticated tastes of our clientele.


Curate a Versatile Wardrobe
Many of our customers lead busy lives, so packing efficiently is key. We recommend choosing classic, high-quality clothing that can be mixed and matched for different occasions. Versatile pieces such as tailored blazers, crisp shirts, and well-fitted trousers can effortlessly transition from formal to casual settings, accommodating a variety of activities from horse riding to art exhibitions.

Pack Statement Pieces
Elevate your style with statement pieces that reflect your personality and match your destination's cultural ambiance. For the couples who enjoy equestrian pursuits we suggest packing sophisticated riding gear that combines functionality and elegance. For the travellers attending opera or ballet performances, a beautifully tailored evening gown or a sharp dinner suit will ensure you stand out at any high-profile event.
Consider the Climate
When preparing for your holiday, be mindful of the weather conditions at your destination. If you are heading off to your country estate, pack for the unpredictable British weather, ensuring you have lightweight layers for sunnier days and warm, stylish outerwear for chillier evenings. For those who may be traveling internationally, research the climate of your chosen location and pack accordingly, ensuring you have the appropriate clothing for both formal and leisure activities.

Invest in Quality Luggage
As discerning travelers, you deserve luggage that complements your sophisticated style. Invest in high-quality, durable pieces that not only protect your belongings but also reflect your refined taste. Opt for timeless designs and luxurious materials that exude elegance and sophistication during your travels. We love personally these pieces from Sage Brown.

Pack for Fitness and Relaxation
For those who enjoy equestrian activities, make sure to include comfortable gear and appropriate footwear. Consider packing light yet stylish activewear for those yoga sessions or a game of tennis at your country estate or luxury hotel, that can seamlessly transition from fitness to leisure.

Organise with Precision
Efficiency is essential when travelling, so organise your belongings meticulously. Utilise packing cubes or garment bags to keep your outfits separated and wrinkle-free. Create a packing checklist to ensure you don't forget any essential items or accessories that enhance your ensembles. Interested in some more tips? Read our blog post 'How to fold a shirt for packing'.

Whether you're relaxing in the tranquil ambiance of your country estate or exploring the cultural delights of international destinations, these holiday packing tips and tricks will ensure you travel with grace, style, and ease. Embrace the joy of discovery, savour the luxury, and make every moment of your vacation memorable.

Safe travels!
Leave your comment
Your email address will not be pulbished. Required fields are marked*