FREE UK DELIVERY WHEN YOU SPEND OVER £150
- Terms apply
ENJOY UK VAT TAX FREE SHOPPING ON INTERNATIONAL ORDERS INCLUDING EU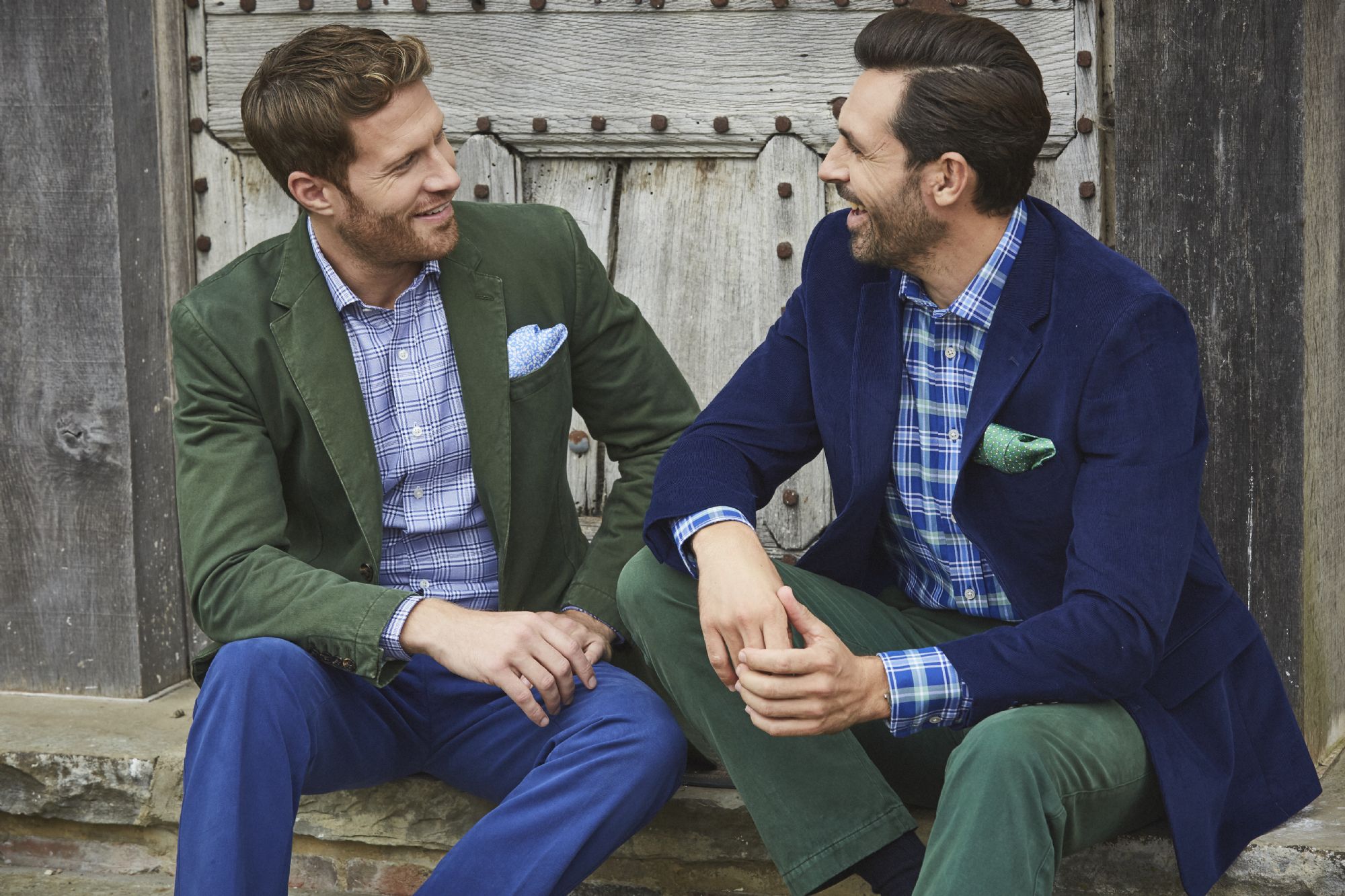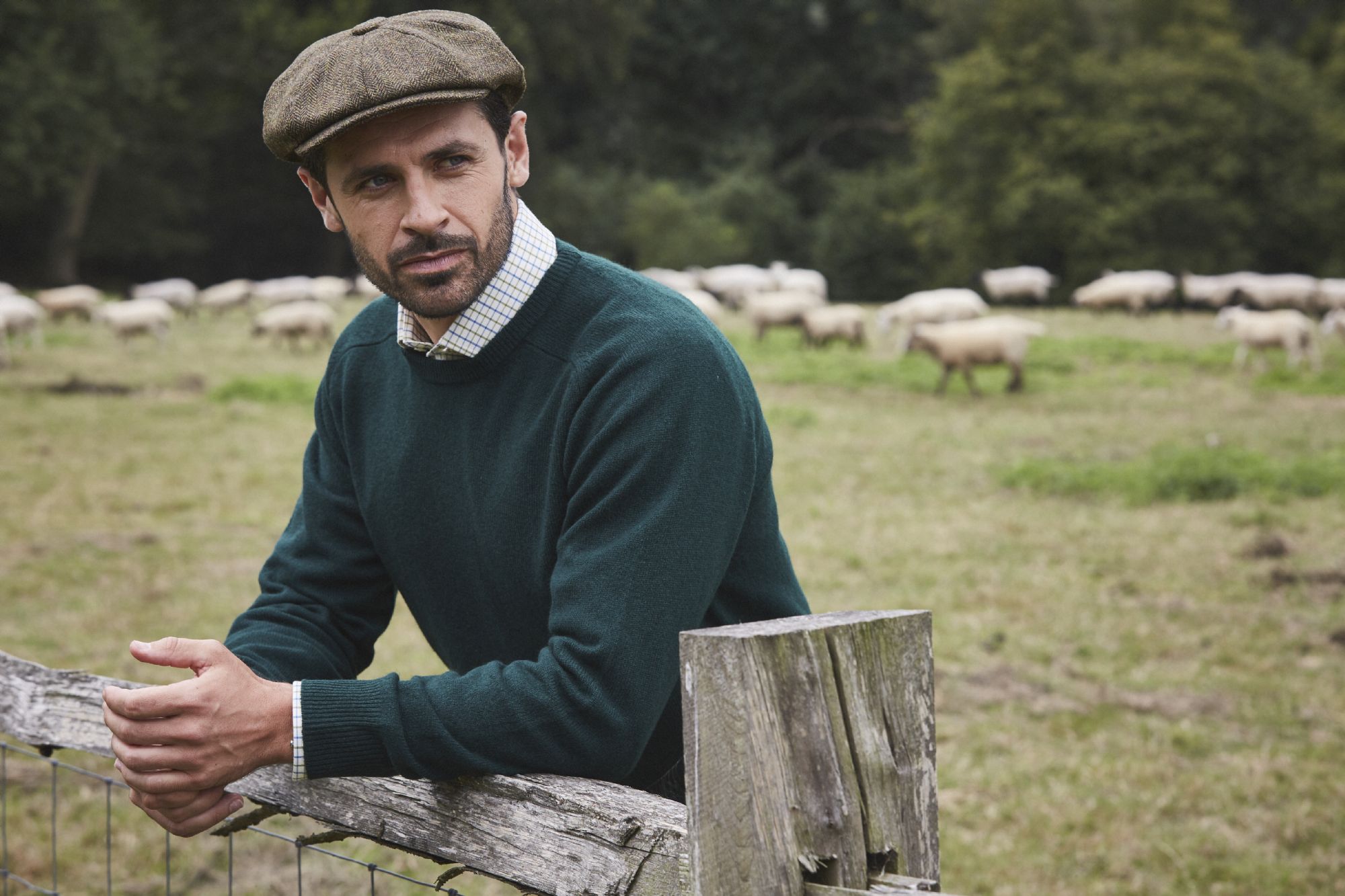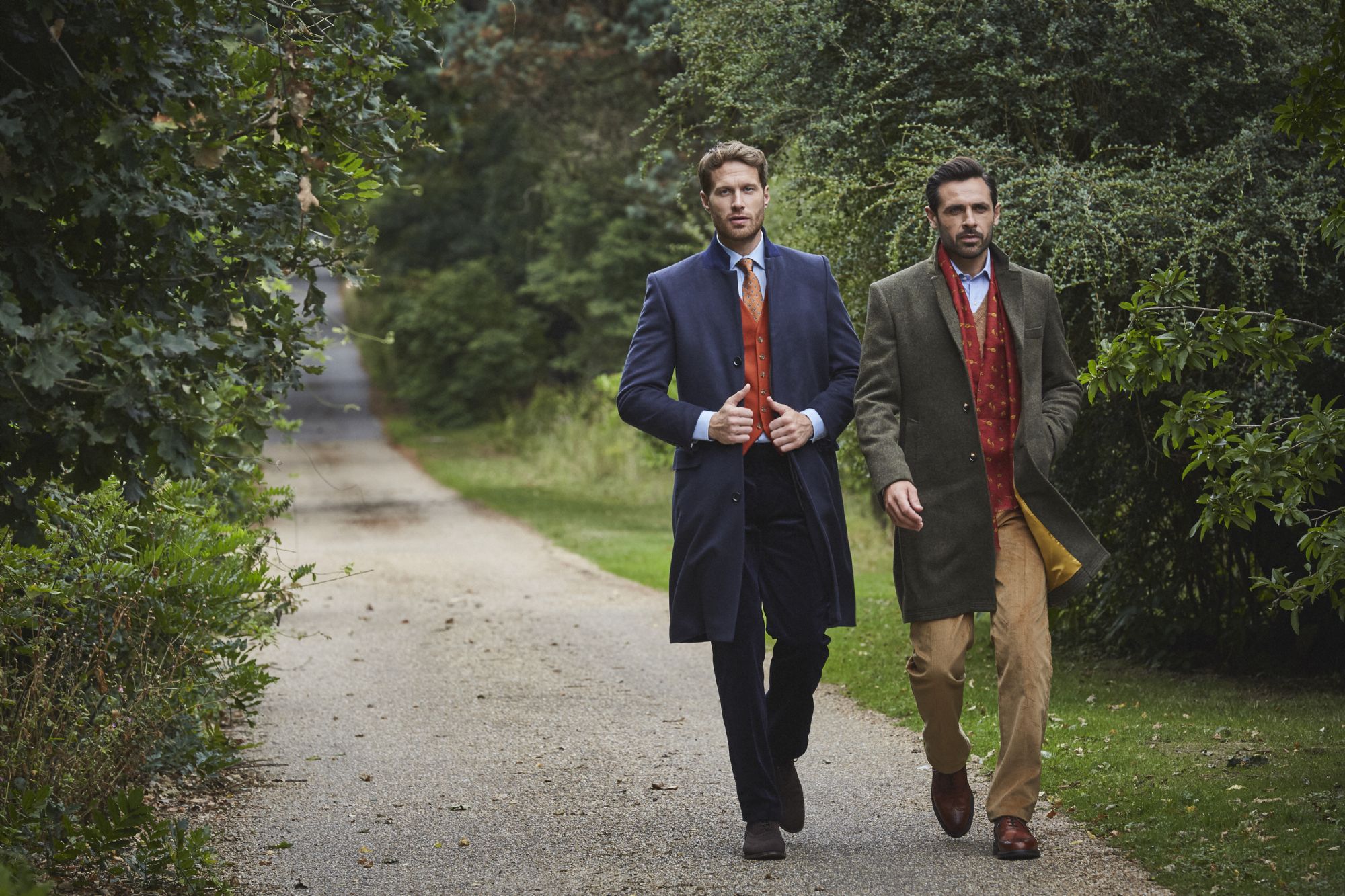 Wise Advice on Buying Gifts for Husbands

Sales of smart thermostats and bee habitats may be soaring, but will they make your husband happy? If you want to see that look of sheer, unadulterated relief on his face this Christmas, then our guide to Christmas Gifts for Husbands is exactly what you need.
Established for 70 years, Harvie & Hudson has an esteemed clientele that has helped us to form a collection of truly valued presents. In other words, we know what gentlemen like – and we're here to save you from wasting money on things that they don't.

Christmas gift ideas for the husband who has everything
Ah, you're doing the old "okay google, suggest Christmas gifts for my husband" trick. As time trods along, buying Christmas gifts for your husband – who now has everything – can become a dreaded task. Every year, the expectation to surprise and delight! Every year, the same look of feigned happiness! Every year, the cupboard receives another unwanted occupant!

Why are husbands so difficult?
The truth is not that husbands become more and more difficult. The truth is that gentlemen simply develop a better-defined sense of taste.

So your first investigative challenge should be to consider his favourite things and habits – and not deviate far from those. To you it may be boring; to him it is wise and worthwhile. Spending your money on an excellent jacket is probably infinitely smarter than a whole basket full of those things sold as "perfect Christmas gifts for husbands". (Motion-controlled drones, we're thinking of you.) If he has a favourite tweed jacket then a new colour of the same might be a good choice. If he works late and complains of the cold evenings then a new wool coat will never go unappreciated.

For the shirt-wearers, a truly excellent shirt will be a welcome gift. Really, if your husband appreciates excellent tailoring and likes to look smart then you've struck gold at Harvie & Hudson. Our tasteful collections are classic but contemporary with notes of interest. If your husband likes to wear a stylish shirt on occasion then take a look at two of our current favourites: the Grey Rose shirt and the Liberty of London shirt. If he is the sort to sit discreetly in an armchair during parties then he might like the bold but modest Blue Herringbone Brushed Cotton shirt – which is also incredibly comfortable.

Now, if buying a shirt or jacket doesn't seem adequately 'gifty' and you're searching for a more special Christmas gift for your husband, you could explore the Accessories department. Our pure wool and cashmere scarves are reliable Christmas gift favourites. Everyone wears a scarf, but now your husband will look better than all of them. (To stand out even more, our Silk Paisley scarves also make memorable gifts.) If your husband is a comfort-lover with a sophisticated style then he will undoubtedly appreciate a pair of our luxurious leather gloves, lined with cashmere. These come in black or brown and will make him feel well-loved every time he pulls them on.

Jewellery is always more treasured when it's been given by a loved one. Buying your own can seem a chore but received in love, cufflinks are imbued with special memories. So next, in our chart of top Christmas gifts for husbands, is a pair of perfect pearl cufflinks. Or, for the more contemporary look (and these have been selling fast this season so do please make haste), our new Graduated Cufflink is very sleek.

Christmas gifts… "to husband from your wife."
If you're looking for a personalised Christmas gift to give your husband then consider our monogramming service. We will hand-embroider up to four initials onto a men's shirt to make your Christmas gift special. If you want to mark this year with a gift that he will always remember, it's worth a thought (and that's what really counts).






Affordable Christmas gifts for your boyfriend or husband…
Perhaps an alpaca coat is outside the budget this year. Or you've not been dating long, and you want a more financially-reserved gift. Well, you can cut costs without sacrificing quality: look carefully and you'll find a luxurious and affordable Christmas gift for your boyfriend or husband. One doesn't preclude the other!

Let us help you to make a lasting impression, no matter what you spend. Our most thoughtful Christmas gifts for your boyfriend include a pair of beautifully-presented cufflinks (such as these Celtic links) or a pure lambswool sweater, which is a very close second-best to cashmere.

Perhaps you're buying a Christmas gift for an ambitious boyfriend? Give him a memorable statement-making tie like our Pink Dogs silk tie, and he will be proud to wear it to work. A silk tie is an excellent way to upgrade the standard shirt-and-trousers with a dash of Harvie & Hudson luxury. (In fact most of our ties are on offer at 2 for £75 right now, saving you £25 on the usual price.) The perfect Christmas gift idea for your boyfriend, especially if his tie collection has not burgeoned yet.

There's no shame in socks
Provided that they don't have Rudolph on the front, socks can be a well-received and delightfully sensible Christmas gift for your husband. This writer's brother-in-law recently confessed that one of his best-loved possessions is a very good pair of socks. In an age of over-consumption, there's a lot to be said for a woolly sock to keep one's feet warm.

Choosing socks for Christmas
Of course, nobody wants to unwrap a pair of flimsy, polyester socks. There's an art to buying socks as a Christmas gift, and if you're buying a gift pair then choose the best you can afford. Natural fibres, such as merino or cashmere wool, cotton, or bamboo, produce the most comfortable and breathable socks. For the jaunty step, how about the modern Argyle Sock in merino? The style-conscious might like the hooped Pure Cotton sock, which comes in three colours (a great gift set). And for those who value warmth and quality, we offer long socks such as these in Merino Wool. There's really no better Christmas present for practically-minded boyfriends or husbands.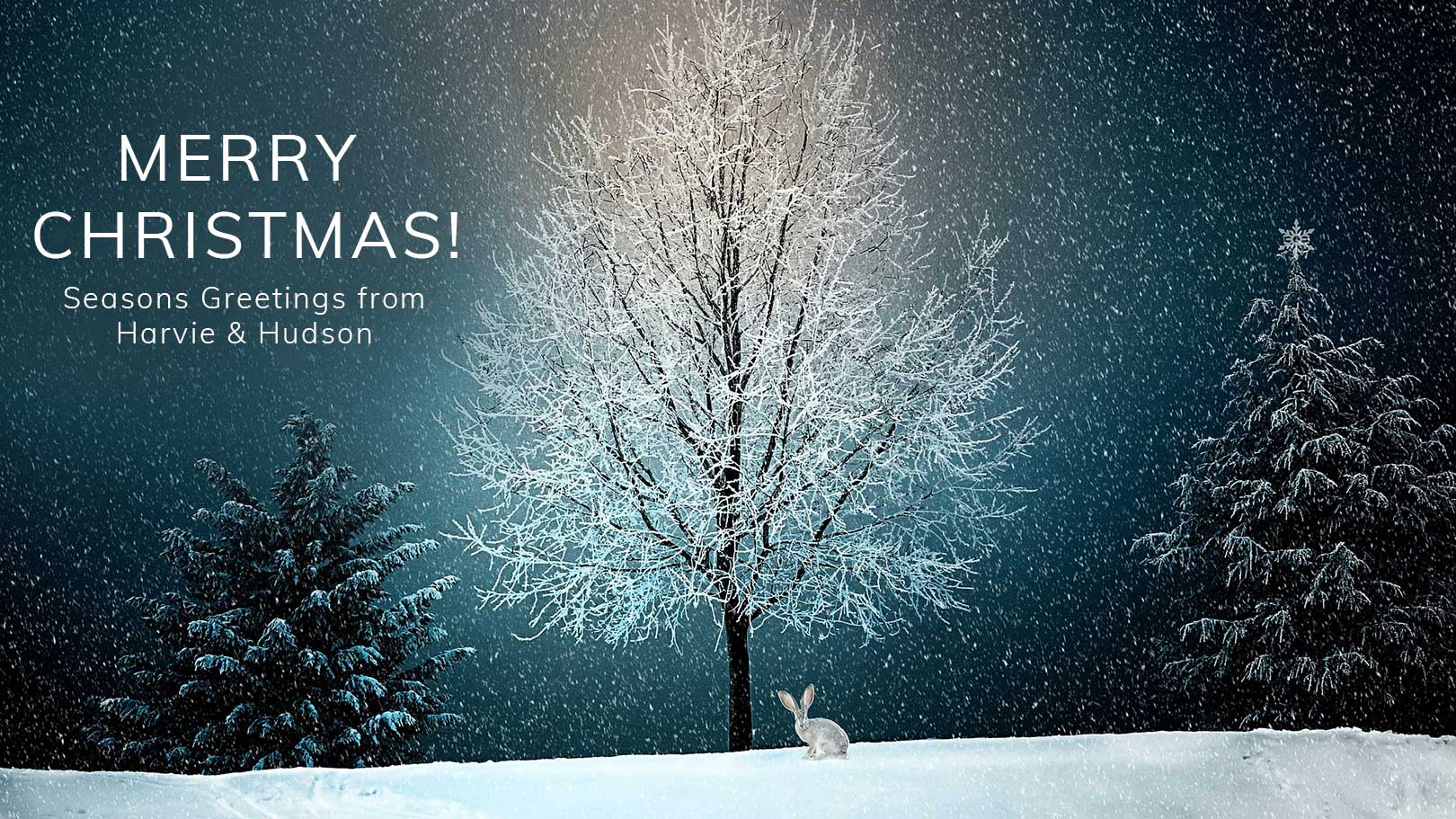 Leave your comment
Your email address will not be pulbished. Required fields are marked*