FREE UK DELIVERY WHEN YOU SPEND OVER £150
- Terms apply
ENJOY UK VAT TAX FREE SHOPPING ON INTERNATIONAL ORDERS INCLUDING EU
What Your Tie Says About You: Decoding Personal Style for Discerning Gentlemen and Global Aficionados
In the world of men's fashion, a tie is much more than just an accessory; it's a statement of personal style, a reflection of one's personality, and a subtle glimpse into their passions and interests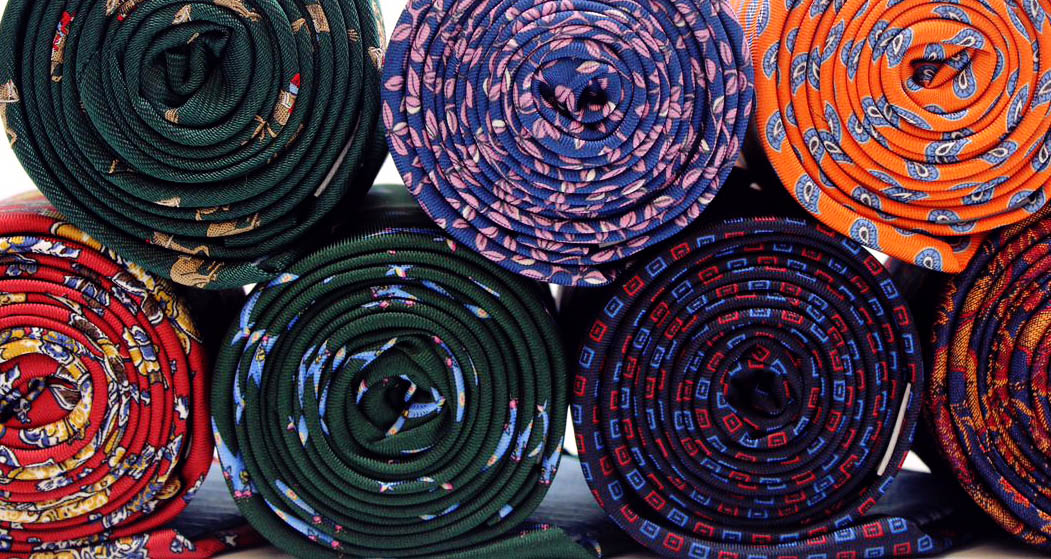 In the world of men's fashion, a tie is much more than just an accessory; it's a statement of personal style, a reflection of one's personality, and a subtle glimpse into their passions and interests. At Harvie and Hudson, we understand the intricate art of tie selection and offer a wide range of exquisite designs to cater to the unique tastes of our distinguished clientele. Whether you are someone with a love for horses or you have a penchant for opera or perhaps art exhibitions, let's unravel the secrets that your tie choice might reveal.
Equestrian Elegance: Ties for the Horse Enthusiast

For our esteemed clientele who find solace in the grandeur of equestrian pursuits, our collection of ties adorned with equine-inspired motifs pays homage to your timeless passion. A tie featuring detailed horse motifs or subtle equestrian patterns speaks volumes about your refined taste and appreciation for the noble elegance of these majestic creatures. The choice of a horse-themed tie suggests a deep connection to tradition, a penchant for sophistication, and a love for the finer things in life.

A Symphony of Style: Ties for Admirers of Arts and Culture

For those jet-setting gentlemen who find themselves enraptured by the world of ballet, opera, and art exhibitions, our collection offers ties that echo the harmonious blend of creativity and refinement. A tie adorned with artistic geometric patterns or a nod to classic motifs showcases your appreciation for cultural pursuits and your ability to seamlessly merge the worlds of aesthetics and luxury. This choice reflects a cultivated taste and an understanding of the nuances of the artistic realm.



Nature's Whimsy: Ties Celebrating Floral and Animal Inspirations

In the world of men's fashion, floral and animal-inspired ties are a canvas for self-expression and creativity. If you're drawn to ties featuring intricate floral designs, you emanate a sense of romance, vitality, and an affinity for natural beauty. On the other hand, an animal-themed tie can symbolize strength, individuality, and a connection to the wild. By choosing these designs, you reveal your ability to infuse your personal style with a touch of whimsy and intrigue.

Playful Panache: Novelty and Spotted Ties

For the discerning gentlemen who possess a knack for adding a touch of playfulness to their refined ensembles, our collection of novelty and spotted ties is a testament to your charismatic charm. These ties exude a sense of light-heartedness and creativity, showcasing your willingness to embrace the unexpected and inject a dash of panache into your attire. A choice of novelty or spotted tie signifies an affable personality and a commitment to sartorial excellence that's delightfully distinct.



We believe that a tie is not merely an accessory; it's a manifestation of your identity, your passions, and your penchant for the finer things in life. Our diverse collection of ties ensures that you can communicate your unique essence with every carefully chosen knot. Explore our exquisite range of designs and let your tie become the eloquent messenger of your extraordinary journey.
Leave your comment
Your email address will not be pulbished. Required fields are marked*