Important information for all our customers → Find out more

FREE DELIVERY ON UK ORDERS OVER £50 - Terms apply
ENJOY TAX FREE SHOPPING ON INTERNATIONAL ORDERS
If you are reading this then chances are you have never had a traditional shirt fitting before. So what do you need to know?
Well first off, remember that your tailor will be a perfectly nice person so they can walk you through everything on the day, but there is no harm in going into the shop armed with a little knowledge. If nothing else it may make you more relaxed, allowing you to enjoy what is essentially a luxury experience that could change an everyday necessity into a pleasure.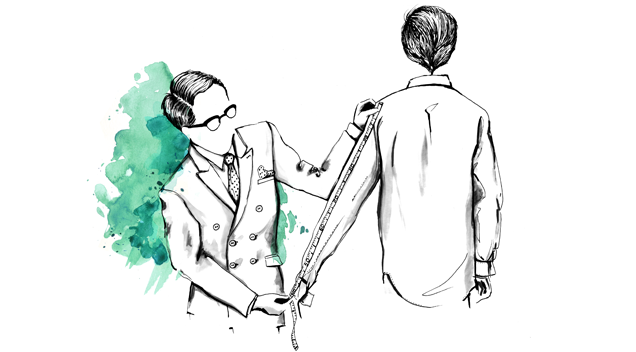 Pre-fitting
The first stage of bespoke shirt-making is to be professionally measured. It perhaps goes without saying that you should turn up on the day looking smart and healthy - your tailor will prefer to see you in rude health rather than bedraggled from a late night...
Apart from this, the only points you really want to consider ahead of the fitting are the little details that will make your shirt not only tailored to your torso, but also to your tastes - by this we mean the material, what kind of fit you prefer and what unique and personalised additions you would like to include.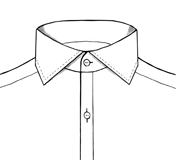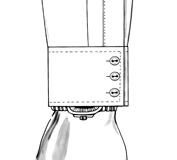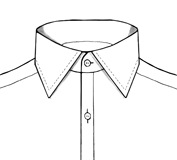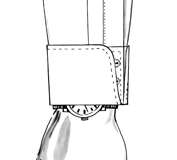 What happens?
When you arrive at the tailors you will be measured up by one of the team's 'cutters', who will take a variety of measurements to make sure that the shirt fits to the contours of your body whilst allowing room for comfort and movement. So instead of simply relying on sleeve length like an off-the-rack shirt, the tailor will take more detailed measurements such as the width required around your bicep, elbow and forearm; it is in these details that the magic happens!
Whether or not you have decided on collar, cuff and cloth options, it is worth looking at a few more shirts and materials on the day, particularly if you have done your 'prep' prior to your visit. Seeing a shirt and the fantastic variety of cloths available on the internet is entirely different to looking at it in the flesh, so to speak. Furthermore, you might think a colour or pattern is rather wonderful, but be sure that it is something that will look good on you too and here again, your tailor will advise.
What you should expect from the shirt
The best fit - and nothing less. The reason you go to the trouble (not that it is too much effort!) of getting yourself measured up is so that you can walk away soon after with a shirt that fits your body perfectly and caters for your natural posture. By having a shirt that hangs just right, can add real confidence to a man, which helps in all walks of life. For anyone who has a slightly less than average torso type, off the rack shirts can end up looking baggy or tight in all the wrong places, reflecting poorly on the wearer.
At a traditional shirt-makers on Jermyn Street, your shirt is measured in person and crafted together by hand, before being sent to you to test and wash it - in this way, you can be sure that the shirt is not just perfect when you first try it on, but for the foreseeable future. Once measured, your tailor will keep your details, so if you wish, you can re-order at your convenience. However, do bear in mind that this relies on you not having changed shape during that time - so if you are not sure, then ask for a fresh fitting session.
So, you can expect a great deal from your appointment with a shirt-maker, starting with a quality service from one of the world's most treasured professions and ending with a beautiful, bespoke shirt for your wardrobe.
Prices start from £210 per shirt with a minimum order of four shirts. To find our more or to book an appointment at Harvie and Hudson, please visit our website.
Leave your comment
Your email address will not be pulbished. Required fields are marked*