Important information for all our customers → Find out more

FREE DELIVERY ON UK ORDERS OVER £50 - Terms apply
ENJOY TAX FREE SHOPPING ON INTERNATIONAL ORDERS
If you bump into a busy octogenarian in one of Harvie & Hudson's London stores, there is a good chance you will have met someone special. It is likely to have been one of two Hudson brothers who still commute into the city every day, to work in the store set up by their father, with his business partner Mr Harvie.
Equally, if you head into the brand's cutting room on Jermyn Street - that most famous of shirt-maker streets - you will usually find Richard Harvie, whose grandfather partnered with the original Mr Hudson. Until a few years ago, Richard's father worked there too and he still gives his son advice when he can!
As the only shirt-maker on Jermyn Street that is solely family-owned and managed, the business is unique - on a personal level it is admirable that two families could pull in the same direction for more than 65 years...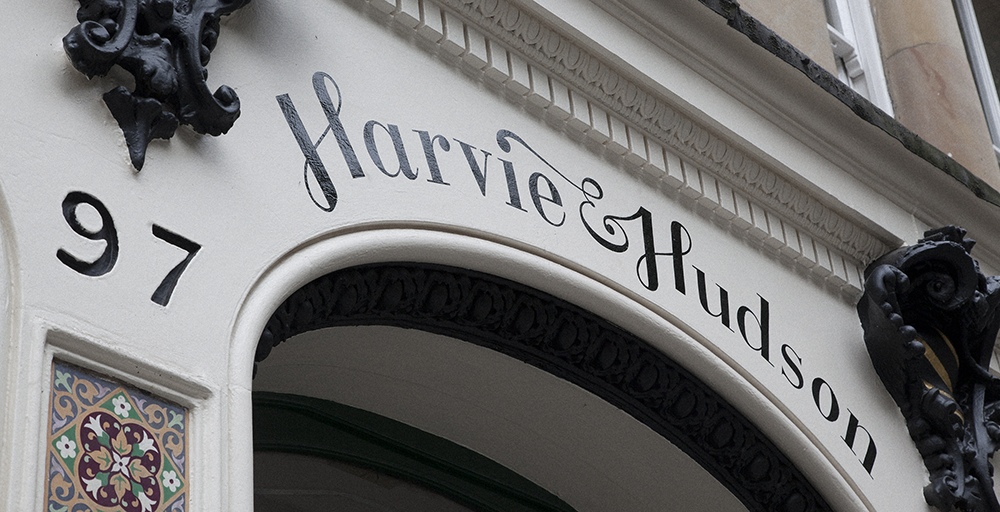 The H&H brand is all about quality and tradition - and this shows in the way that the team does business. The same suppliers have been used for 30 years or more - although many new ones have been added in that time - and the same commitment to producing beautiful garments remains. To this end, only the best material, lining and buttons are used, but what does this mean?
To Richard (AKA Mr Harvie Junior Junior), an example of what this means is that the majority of shirts are crafted from two-fold 100 poplin cotton. In layman's terms, the 'two-fold' part refers to the quality of the cotton, ensuring that the material lasts much longer than the single-fold cotton that is often used on inferior shirts. The '100' part refers to the strands per inch utilised.
Among the features that set Harvie & Hudson apart from their competitors on Jermyn Street is the presence of the cutting room in the store. With the cost of floor space in central London being what it is, it must have been tempting to move the cutting room out of town, but instead, it sits there proudly for clients to see.
Another nod to tradition comes in the form of the measurements taken; once you have been measured up, the cutting pattern is placed in a numbered and indexed envelope. A plethora of these line a back room at 96/97 Jermyn Street, ready for you to return for your next shirt. If you come back and your measurements change, often scissors and tape are used to amend the original - the goal is to uphold tradition and continue making shirts in the same way that the original Mr Harvie and Mr Hudson did over 65 years ago.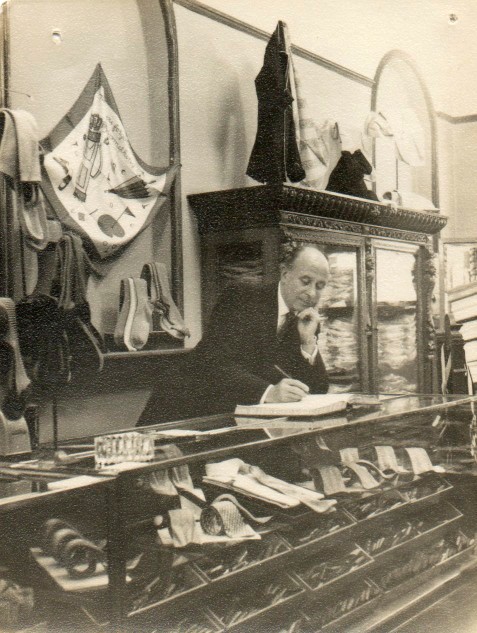 Thomas Harvie, co-founder, 1949
Jermyn Street
The pair - Thomas Harvie and George Hudson - actually started out in a tiny shop on Duke Street, but it was when they moved to Jermyn Street in the 1960s that things really blossomed for the duo. The street name still holds a great deal of prestige to this day, but interestingly shirt-makers only really started to move down to Jermyn Street when Piccadilly became too popular and expensive. Instead, they went one block down to the road parallel and started to build the legend that has grown around Jermyn Street.
There is no doubt that the location of the street helped, as sartorially resplendent gents could pick up some new threads on their way to the gentlemen's clubs of St James's Street - adjacent to Jermyn Street - where you can still find places like Boodles, In and Out and The Rag Club amongst many prestigious others. No doubt plenty of the fellows who frequent such places nowadays continue to use the fine shirt-makers of Jermyn Street just like their predecessors.
For Harvie & Hudson, maintaining that sense of history has always been a priority. This will continue to be foremost in the minds of the team as a refurbishment of the flagship store is carried out in the later part of 2014. The goal is to sympathetically update the store so it can continue to flourish for many years to come.


"Who are you wearing?"
While a major part of what makes the brand unique is its team and raw materials, it is important not to forget the high-profile clients that have worn the Harvie and Hudson's iconic shirts, as this too is part of the allure. When a brand can boast Sir Roger Moore, Sir Laurence Olivier, David Niven and Peter Ustinov as customers, it is clear that its impact has been felt on the UK's red carpet. Across the pond, the likes of Bing Crosby, Dean Martin, and Frank Sinatra were also partial to an H&H shirt - quite a line-up...
Plenty of modern stars wear Harvie & Hudson too, but discretion prevents Mr Harvie from sharing details of famous faces who are still in the media spotlight - some may be contacted soon to ask permission for style profiles, so watch this space.
Arguably one of the most famous shoppers to frequent the store was the late Diana, Princess of Wales, who would come in with her security team from time to time. In one instance, she was shopping at the same time as another gentleman who was looking at ties. Diana wandered over and said: "Do you know which one I like? That one," pointing at one in particular. One can only imagine the fellow bought five of that particular tie and is still telling the story to this day...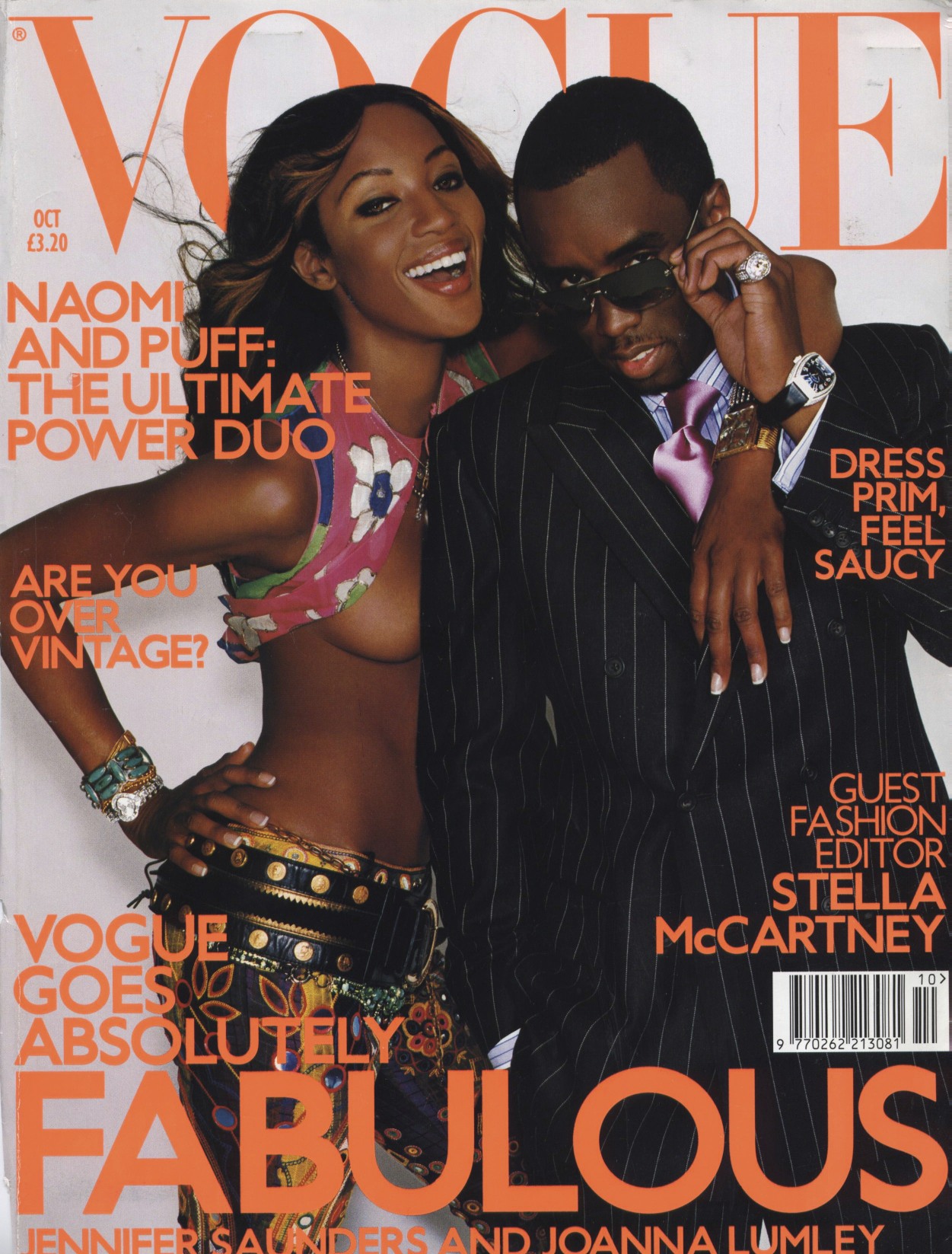 Puff Daddy wears Harvie & Hudson as featured in Vogue
Leave your comment
Your email address will not be pulbished. Required fields are marked*