FREE UK DELIVERY WHEN YOU SPEND OVER £150
- Terms apply
ENJOY UK VAT TAX FREE SHOPPING ON INTERNATIONAL ORDERS INCLUDING EU
Every gentleman needs to know how to tie the perfect bow tie, particularly in the festive season. It's that time of year when you get invited to fancy Christmas parties by family, friends and colleagues. Try doing the classic knot with our guide below:
STEP ONE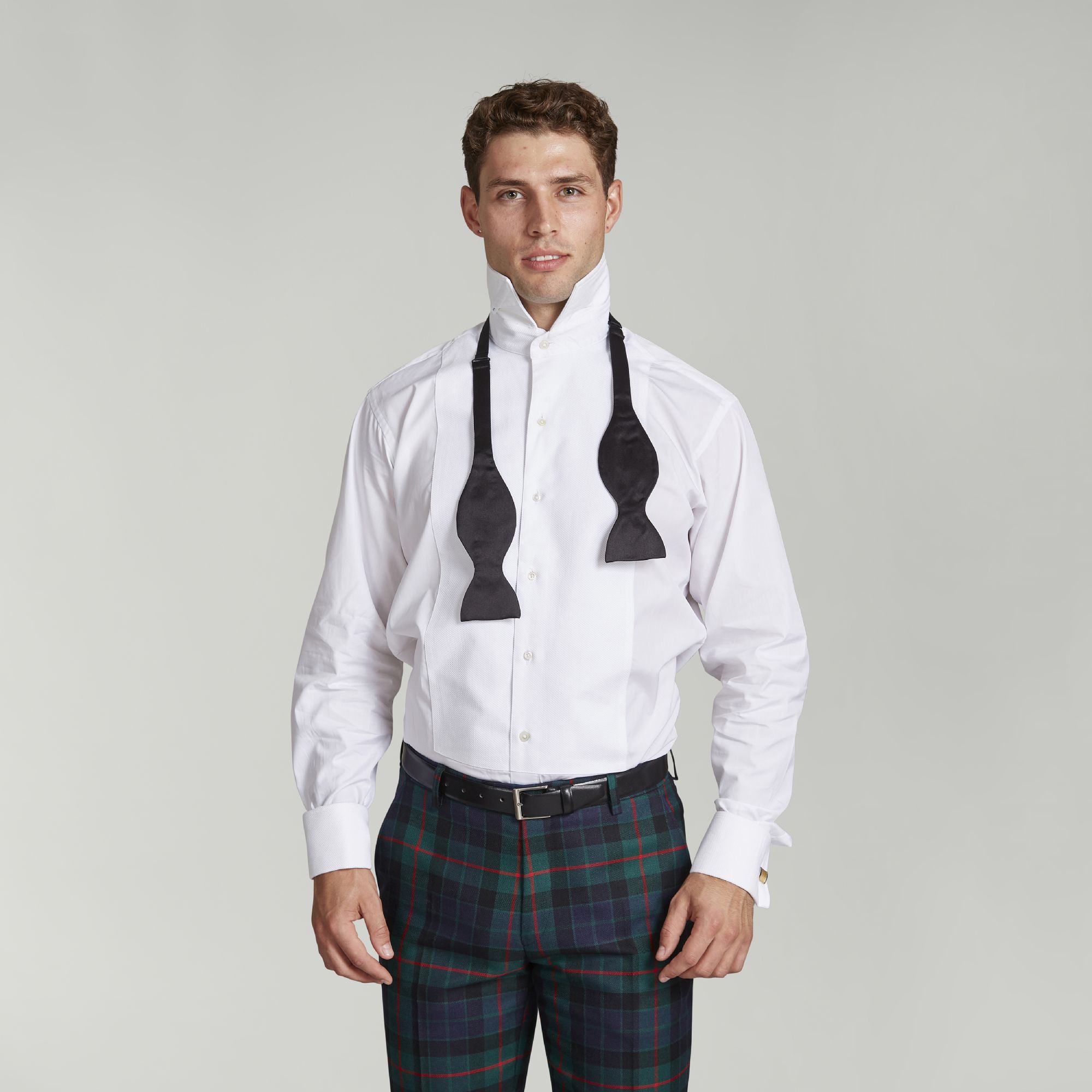 Begin with the bow tie lying faceup. Adjust so the left side is shorter than the right side. Move the longer end to the left side, across the shorter end.
STEP TWO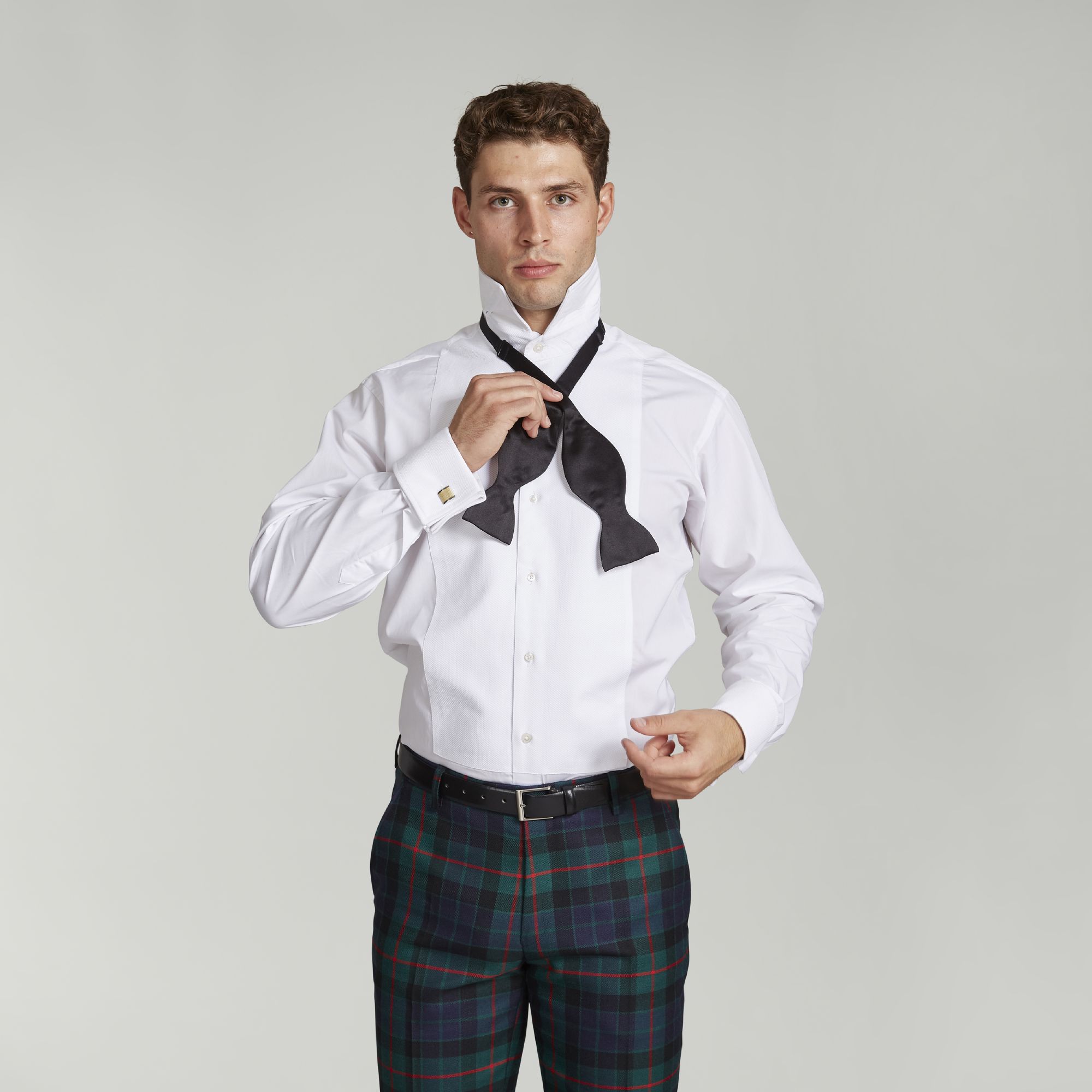 Bring that same longer end under the shorter end and up through the neck loop.
STEP THREE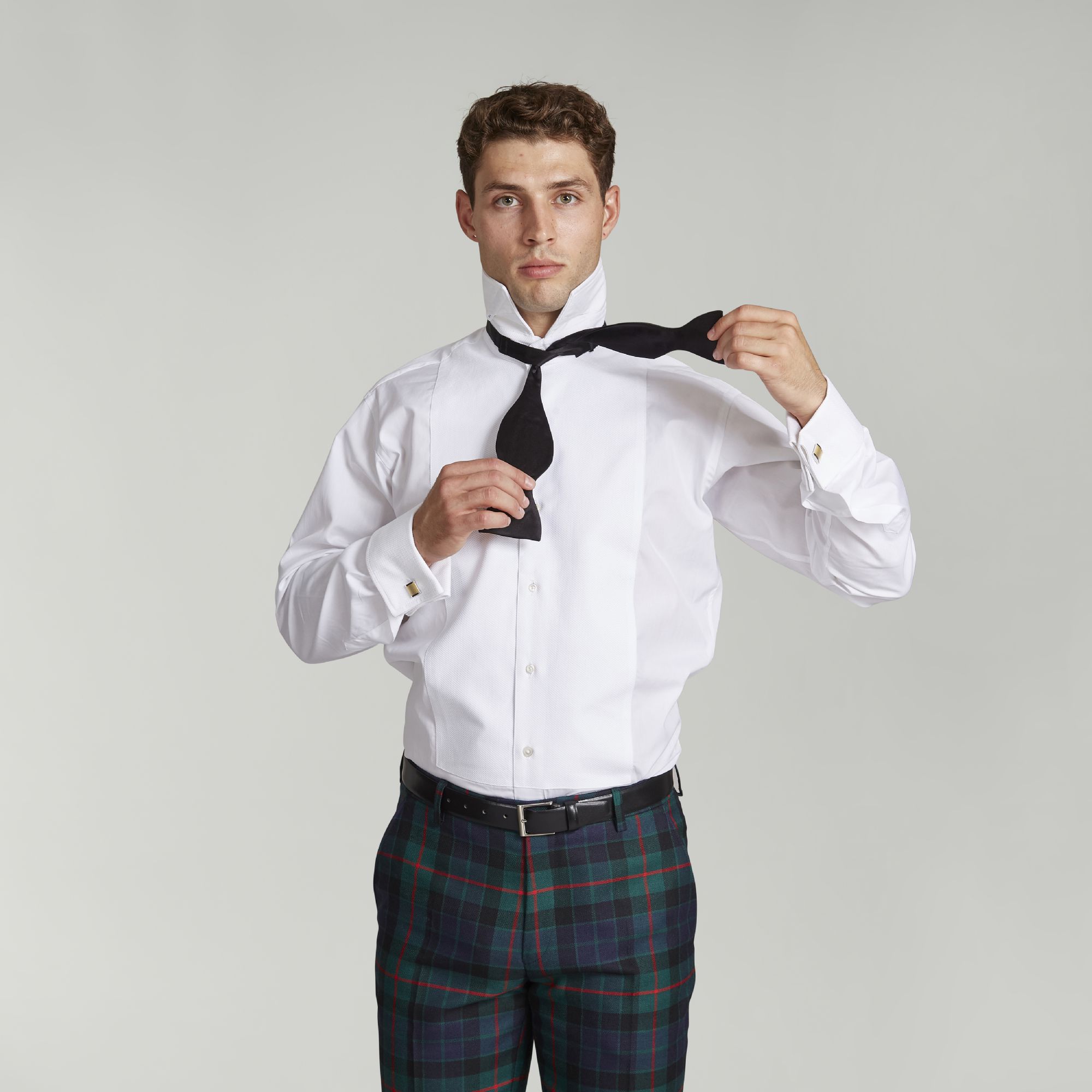 At the joint, fold the shorter end towards the left and then towards the left to create the bow shape.
STEP FOUR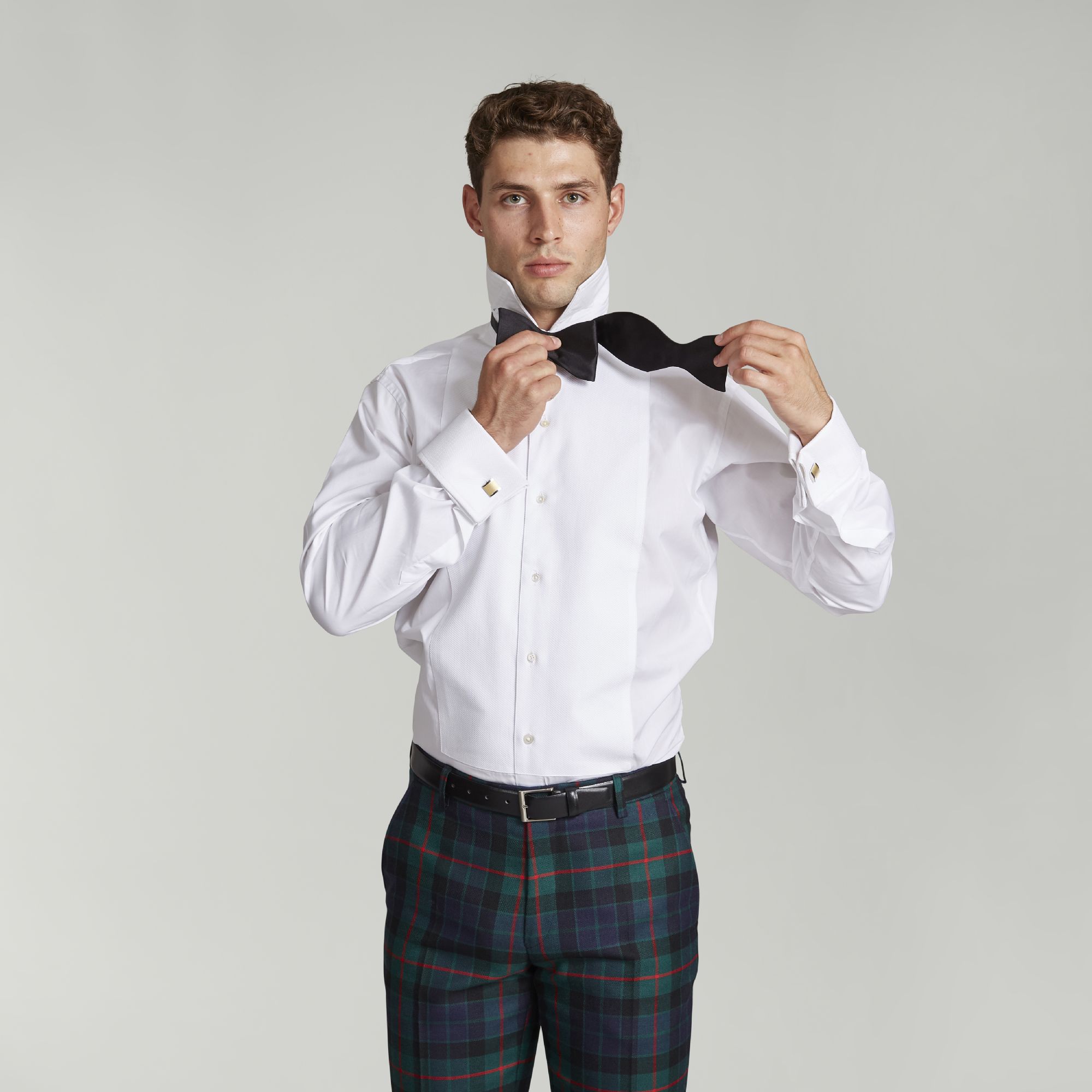 Bring the longer end straight down over the middle of the bow shape.
STEP FIVE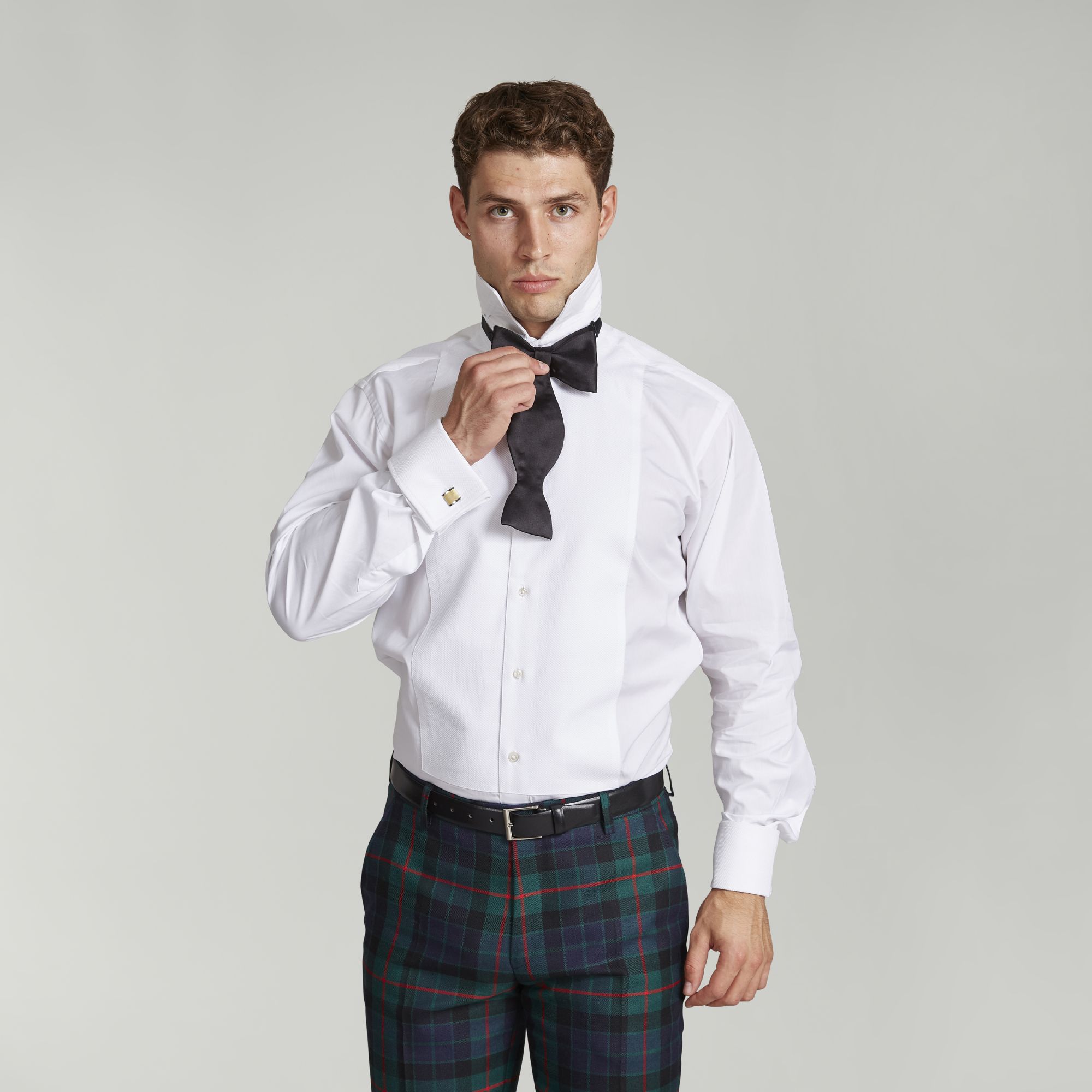 Fold the longer end back towards the chest and pinch the fold.
STEP SIX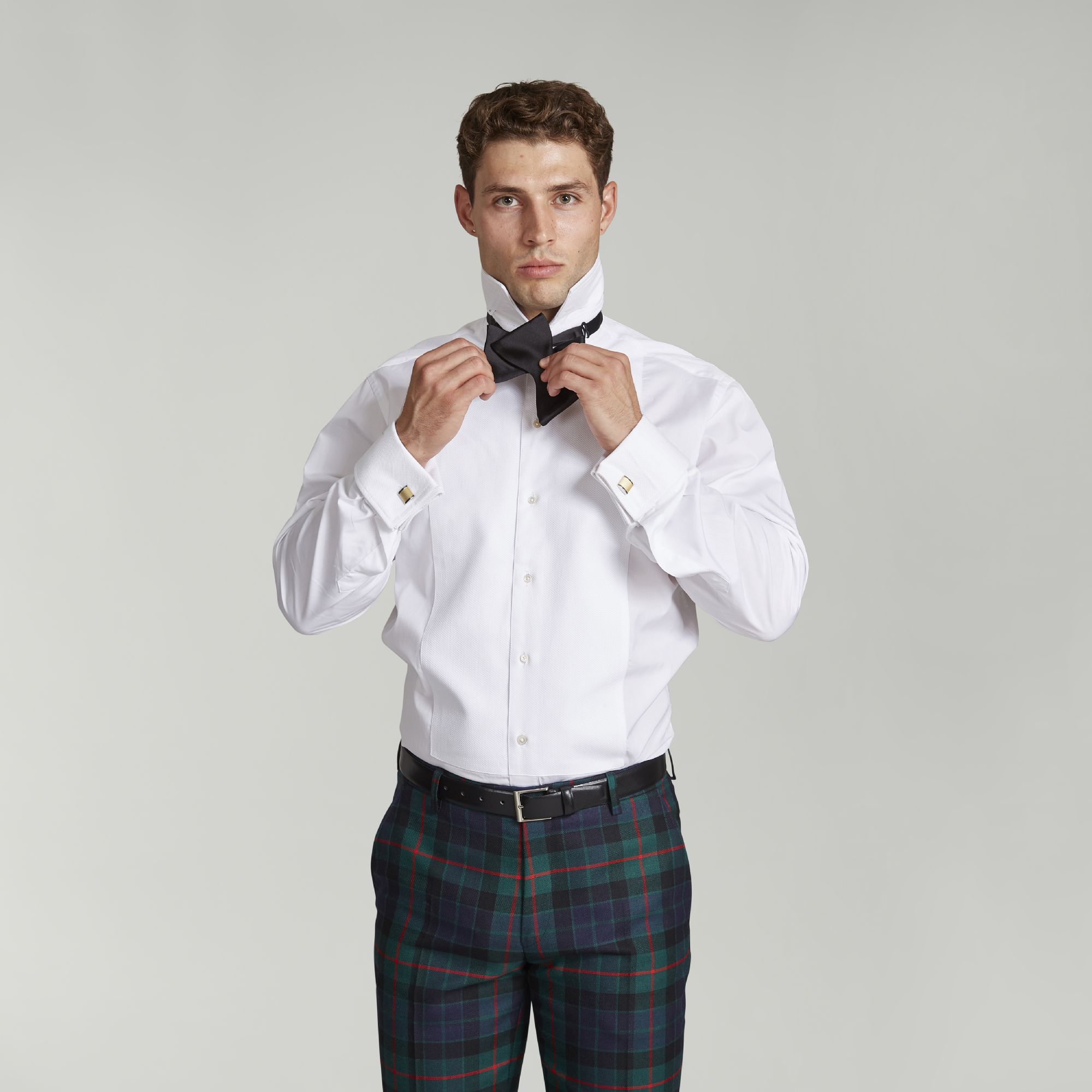 Push the pinched end through the loop behind the bow.
STEP SEVEN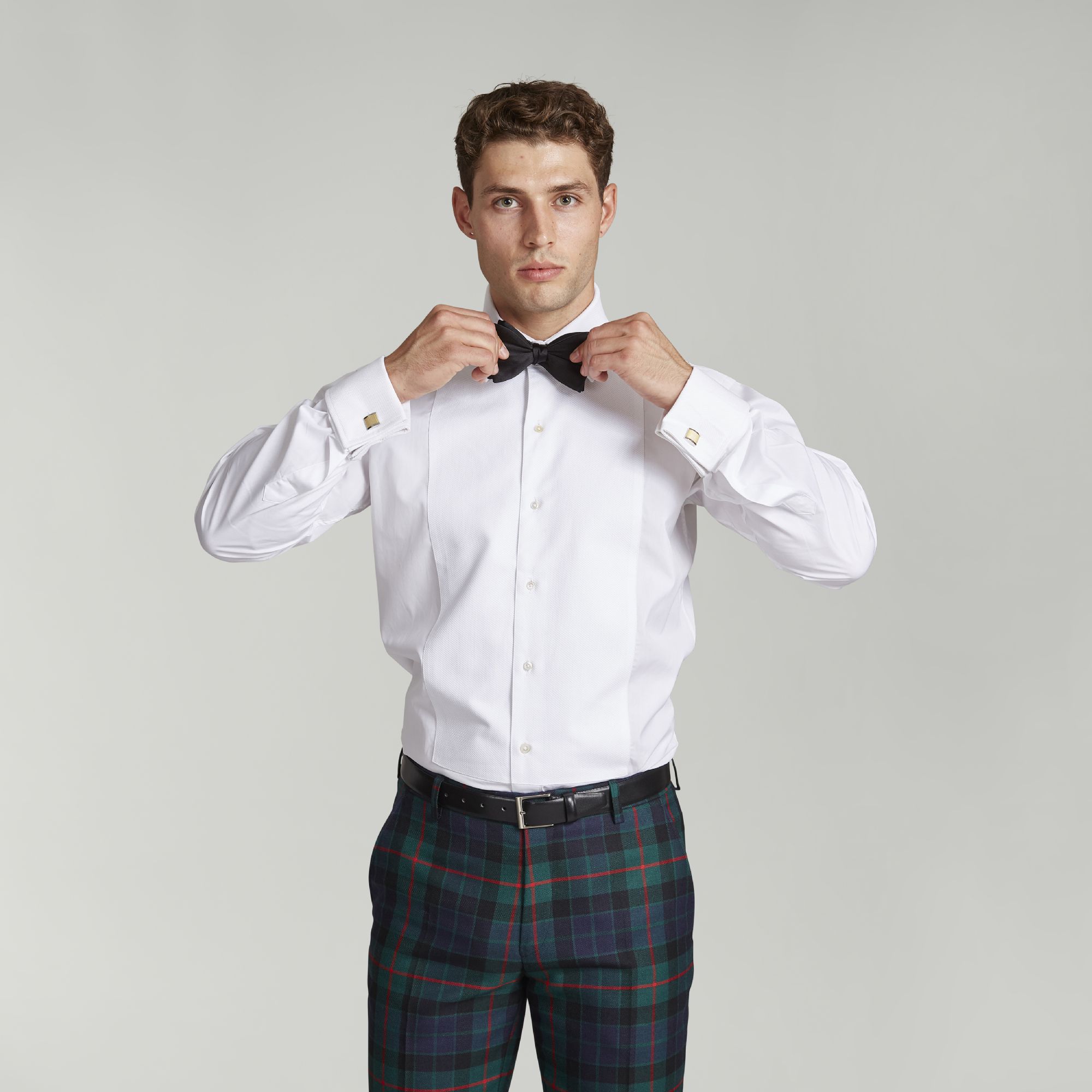 Pull on the folded parts of the bow to tighten.
STEP EIGHT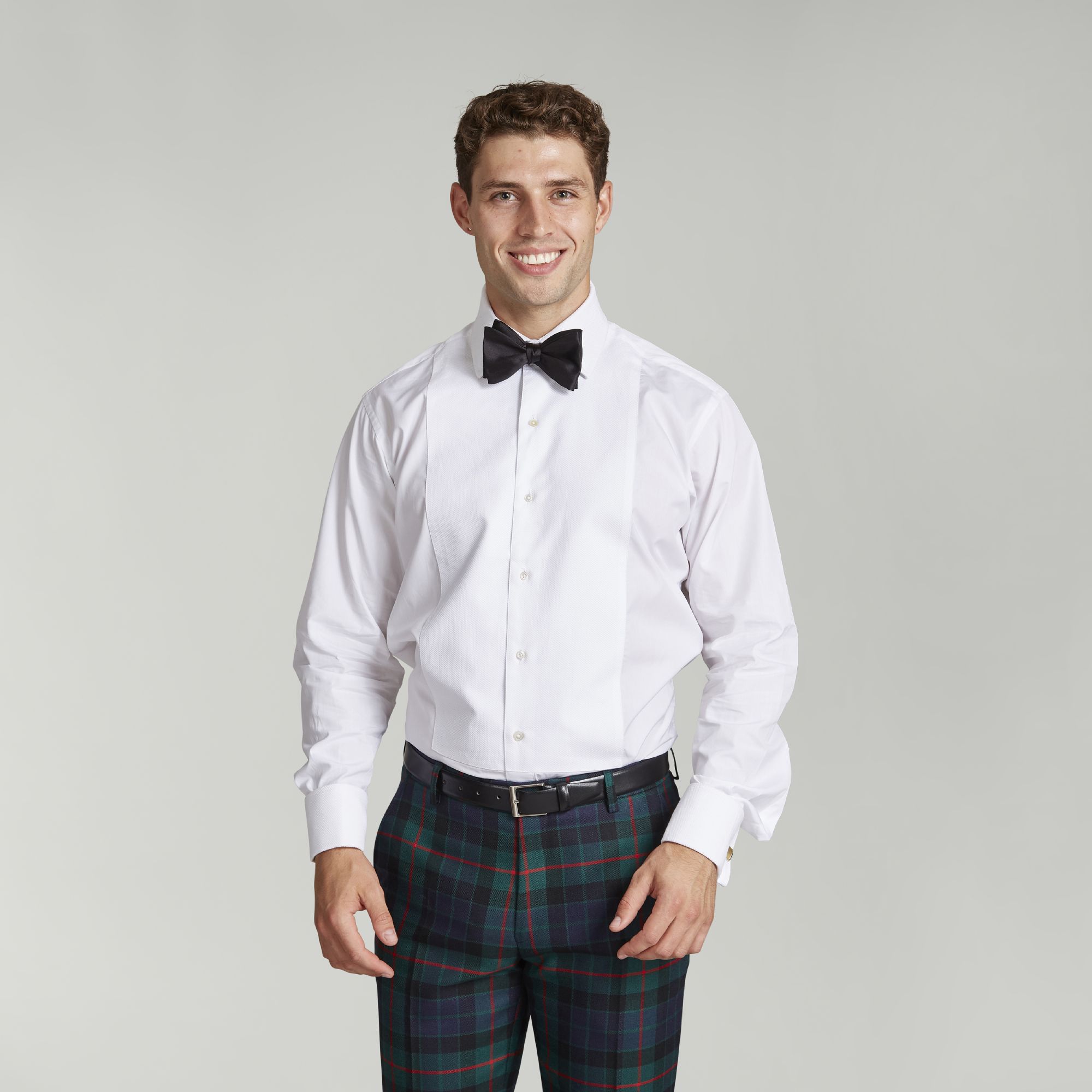 Adjust until balanced on both sides. You now have a completed bow tie done in classic knot.



Christmas Party Edit

Style One: Formal Christmas Dinner
As the season of soirees approaches us, it makes it the perfect time to invest in a stylish and sophisticated formal attire. Our first look features our iconic White Marcella Dress Shirt, which has been cut generously across the shoulders and chest. It
comes with mother of pearl buttons on a ribbon strip, which can conveniently be removed for those who prefer to wear studs. The Harvie and Hudson cutaway collar leaves the ideal space for a bow tie. Our stylist consultant recommends to pair our shirt with our timeless Navy Velvet Jacket and its matching waistcoat. To finish the look, wear our Black Dinner Suit Trousers, which also has its matching jacket. However, our black trousers are verstaile and can be worn with other clothing from our collection.
Remember the key is to invest in quality, versatile staples that can be worn in different ways to create flexible outfits.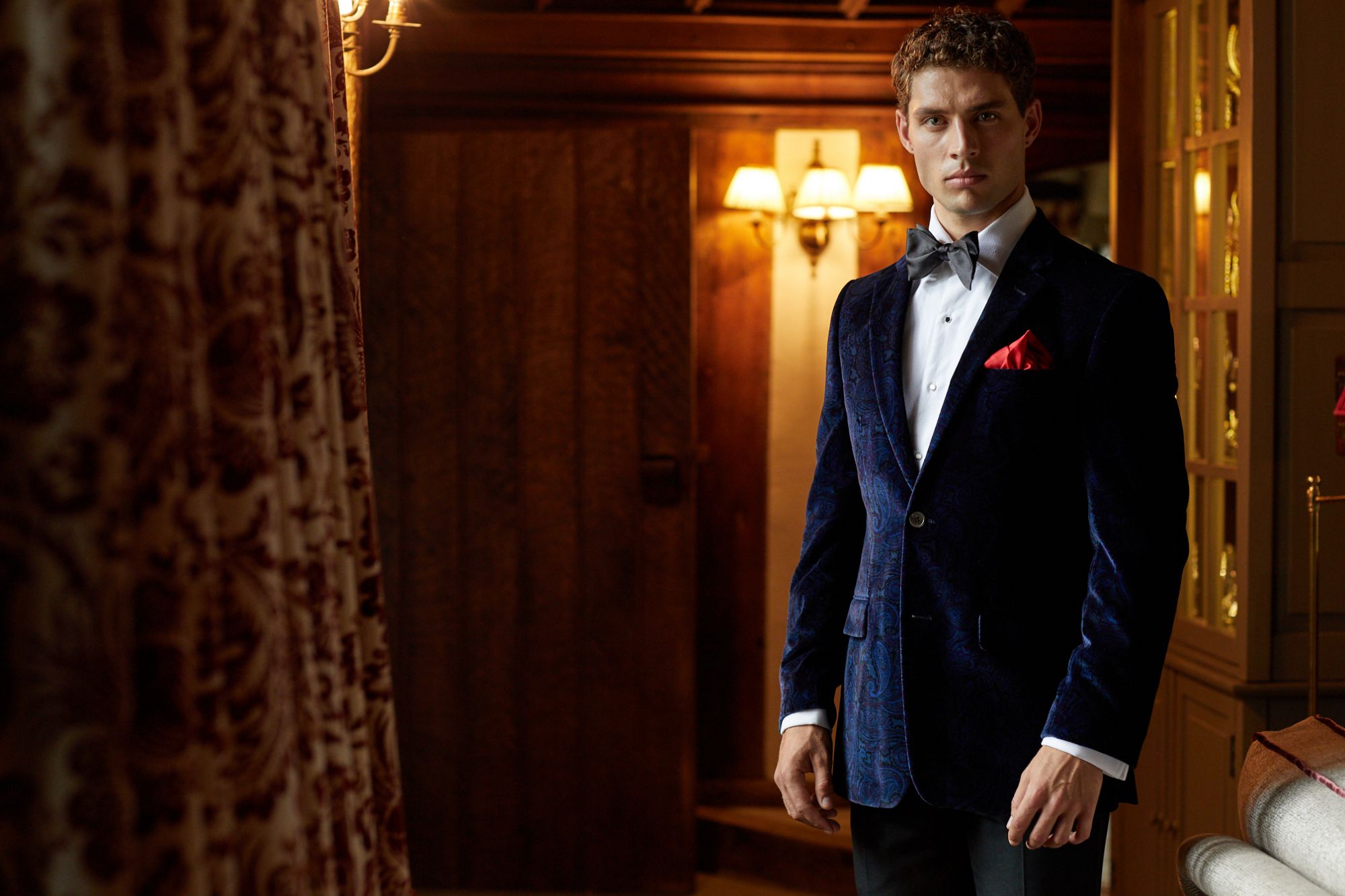 Style Two: Work Christmas Do
This second look is ideal for a work Christmas party, where you'll be mingling with your boss and other colleagues from different departments. For this kind of occasion, we suggest to opt for party-ready fabrics like silk and velvet. This is why you should wear our Black Velvet Jacket - it shouts out elegance. Add some contrast to this look with our tartan patterned wasitcoat and trousers. Both are made from pure wool to keep you comfortable throughout the party. Finish the look with our Red Silk Handkerchief to make a bold fashion statement.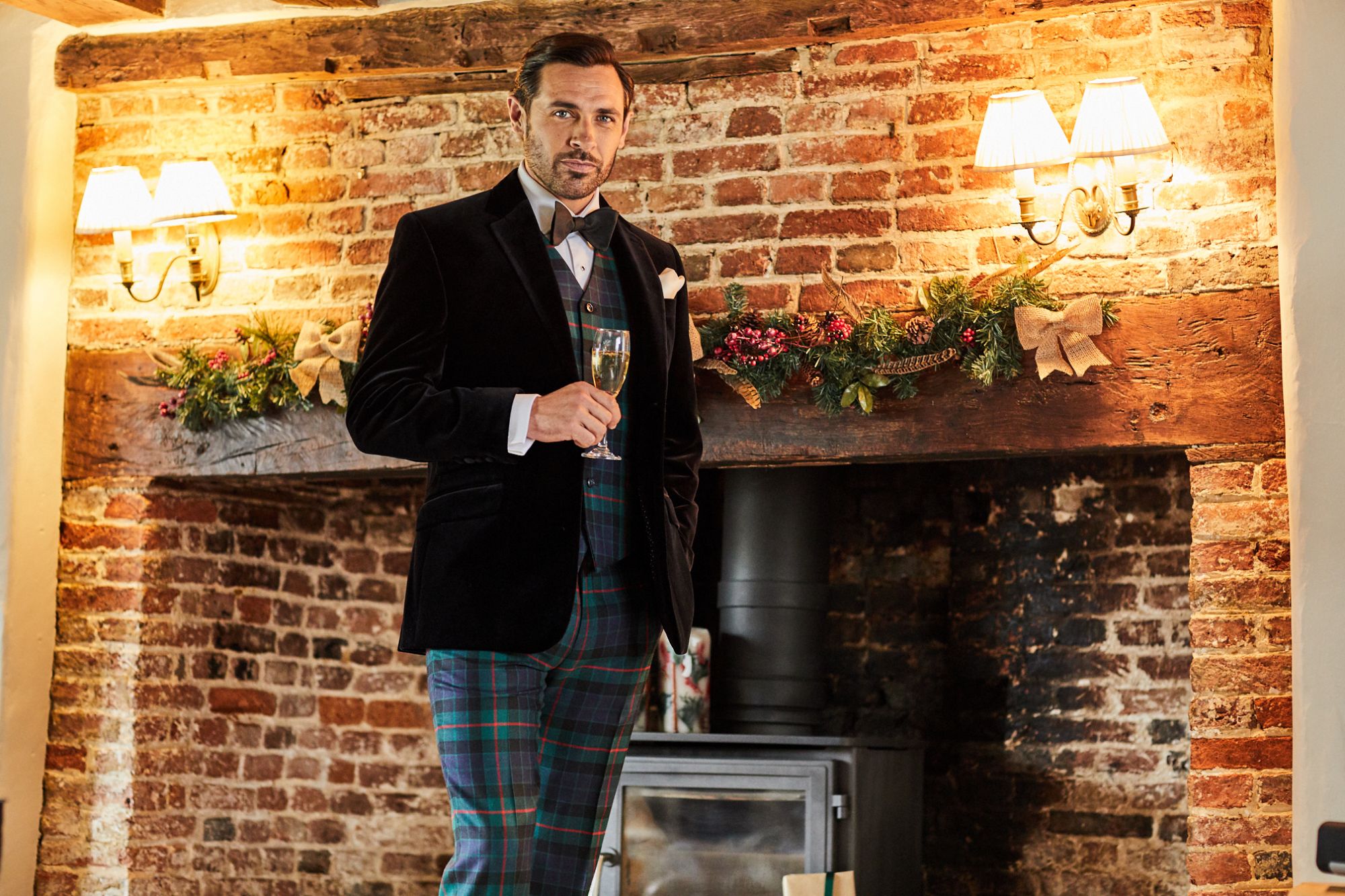 SHOP PARTY EDIT
Leave your comment
Your email address will not be pulbished. Required fields are marked*