FREE UK DELIVERY WHEN YOU SPEND OVER £150
- Terms apply
ENJOY UK VAT TAX FREE SHOPPING ON INTERNATIONAL ORDERS INCLUDING EU
​The Art of Choosing the Right Shirt: Fabric, Fit, and Collar Styles Explained by Harvie and Hudson
When it comes to making a lasting impression, nothing speaks volumes quite like a perfectly chosen shirt.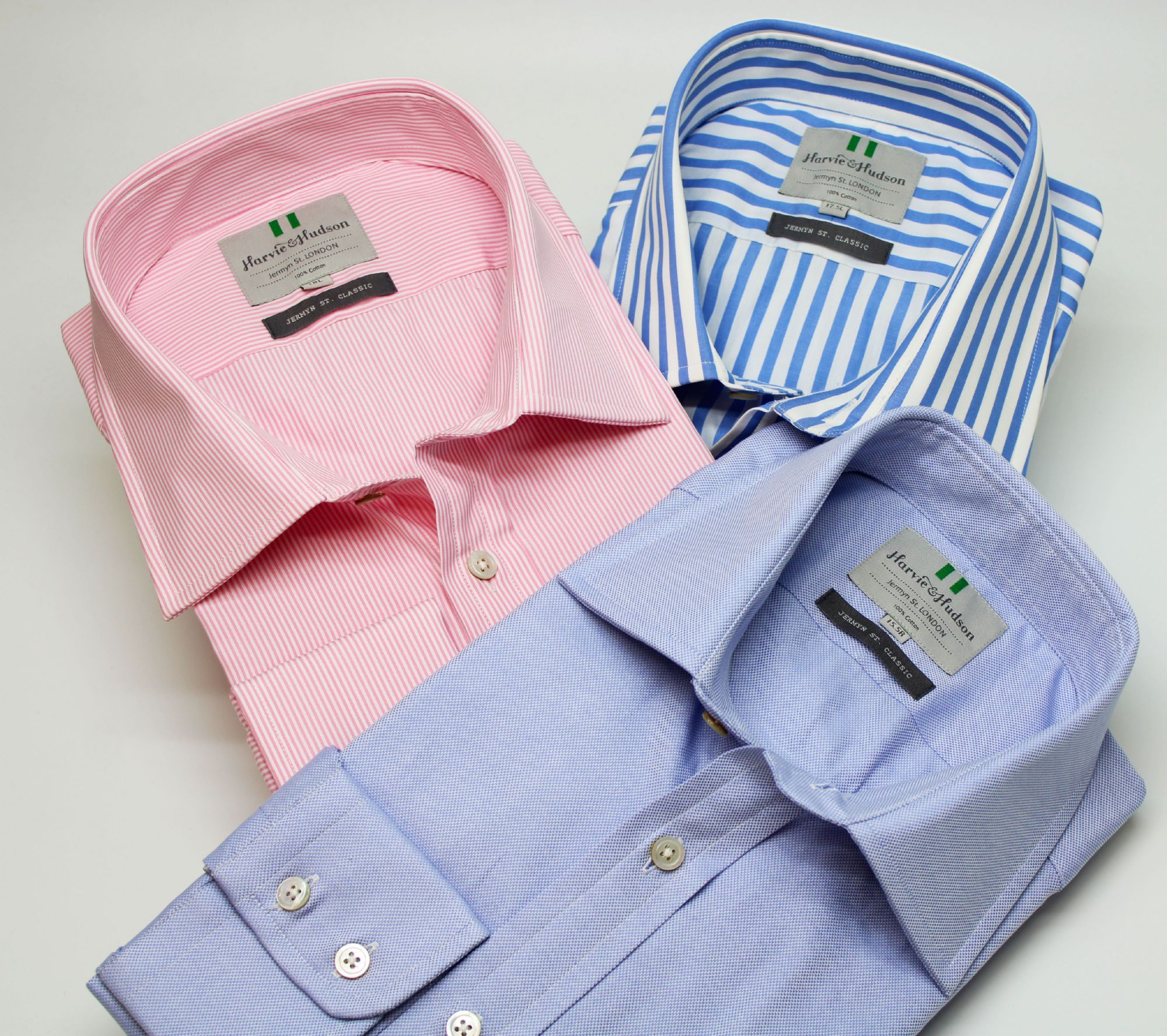 When it comes to making a lasting impression, nothing speaks volumes quite like a perfectly chosen shirt. At Harvie and Hudson, we understand the significance of a well-crafted shirt that not only complements your style but also showcases your refined taste. Whether you're a distinguished gentleman who enjoys equestrian pursuits or a high flyer immersed in cultural endeavours, finding your perfect shirt is an art that we're here to guide you through. In this comprehensive shirt guide, we'll delve into the three key aspects that define a remarkable shirt: fabric, fit, and collar styles.

The Fabric of Elegance
The fabric of a shirt plays a pivotal role in both comfort and style. Our curated selection of fine fabrics ensures that your shirt is not just an ensemble piece but an embodiment of luxury.

Egyptian Cotton: Renowned for its softness and durability, Egyptian cotton is a go-to choice for a refined look that retains its charm wash after wash.

Linen: Ideal for warm weather, linen shirts exude a relaxed elegance. Their breathable nature and natural creases add a touch of sophistication to your casual ensembles.

Twill and Poplin: These versatile fabrics offer a polished appearance and are perfect for business settings. The subtle texture of twill and the smoothness of poplin make them must-haves for any wardrobe.


The Fit that Defines
The right fit not only accentuates your physique but also ensures comfort throughout the day. At Harvie and Hudson, we offer a range of fits tailored to your preferences.

Slim Fit: For a modern, streamlined look that flatters the body's contours, the slim fit is an excellent choice that complements well-tailored jackets and trousers, offering a polished appearance without sacrificing comfort.

Classic Fit: A timeless option, the classic fit provides a comfortable silhouette that's well-suited for both formal occasions and everyday wear.



Collar Styles for Every Occasion
The collar style of a shirt can subtly transform your entire ensemble, adding character and depth to your look.

Semi-cutaway Collar: An excellent choice for a formal appearance, the spread collar pairs well with larger tie knots, making it a favorite among gentlemen who attend elegant galas and opera nights.

Button-Down Collar: Offering a blend of casual and professional, the button-down collar is versatile enough to transition from a day at the art exhibition to a leisurely horseback ride.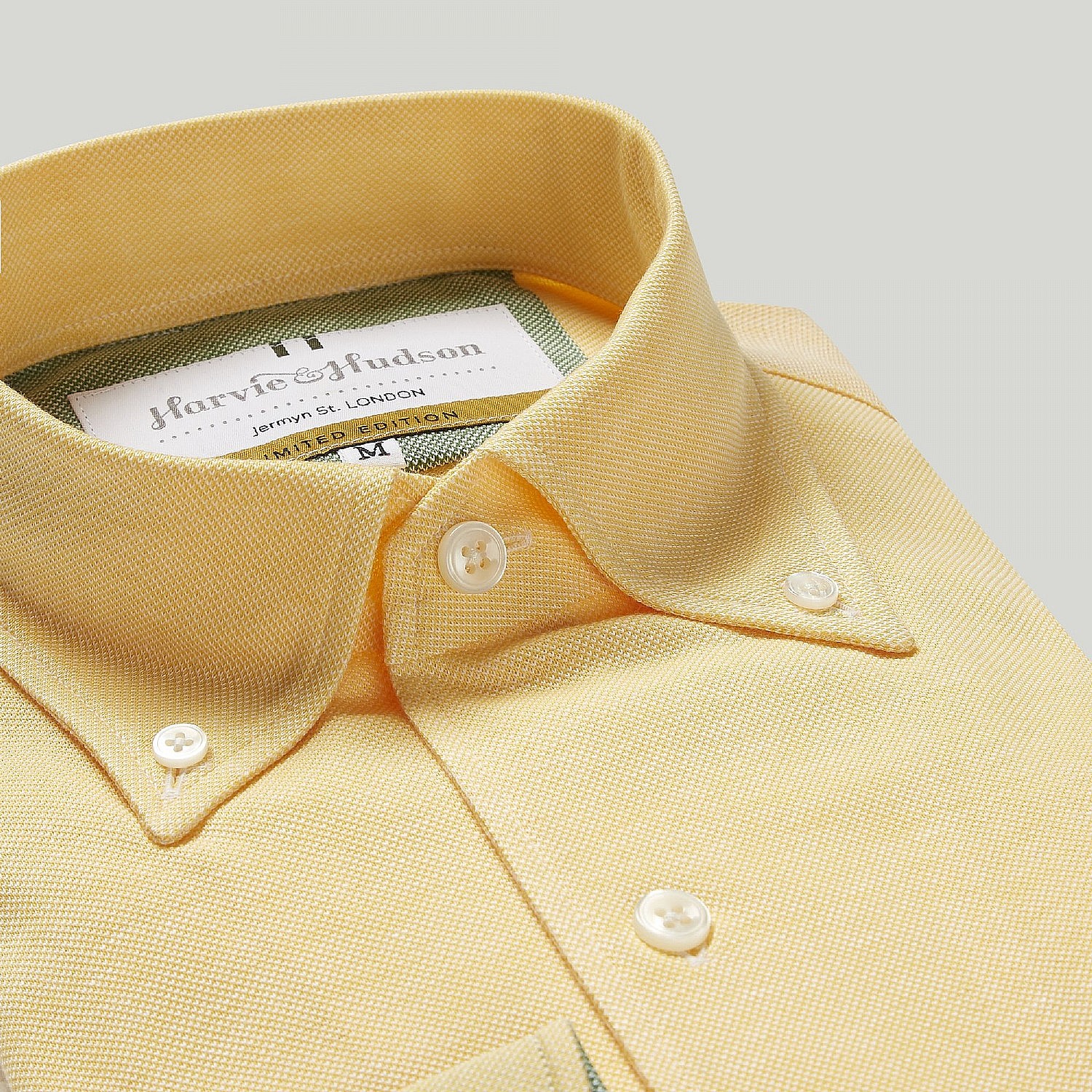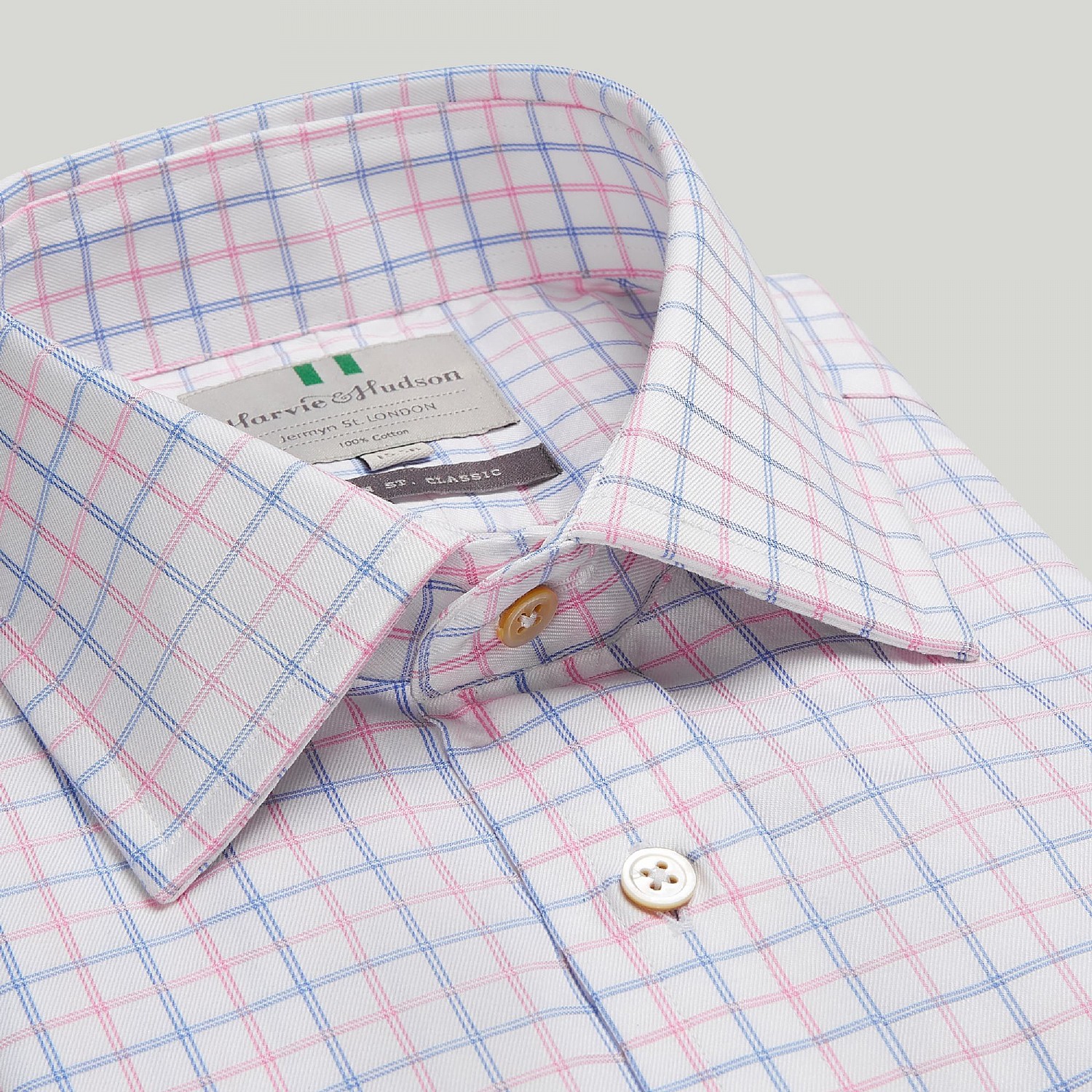 Elevate Your Style with Harvie and Hudson

Choosing the perfect shirt is an art that harmonizes fabric, fit, and collar style. At Harvie and Hudson, we take pride in curating a collection that embodies timeless sophistication. Whether you're attending a grand equestrian event or indulging in a cultural soirée, our shirts are designed to be a seamless extension of your refined taste. Explore our selection and discover the epitome of gentleman's clothing that complements your unique lifestyle.

When it comes to sartorial elegance, Harvie and Hudson is your steadfast partner, ensuring that every shirt you choose is an eloquent expression of your individuality.

Visit us in-store or browse our website to explore our exquisite collection of shirts and elevate your wardrobe to new heights of sophistication.
Leave your comment
Your email address will not be pulbished. Required fields are marked*