Important information for all our customers → Find out more

FREE DELIVERY ON UK ORDERS OVER £50 - Terms apply
ENJOY TAX FREE SHOPPING ON INTERNATIONAL ORDERS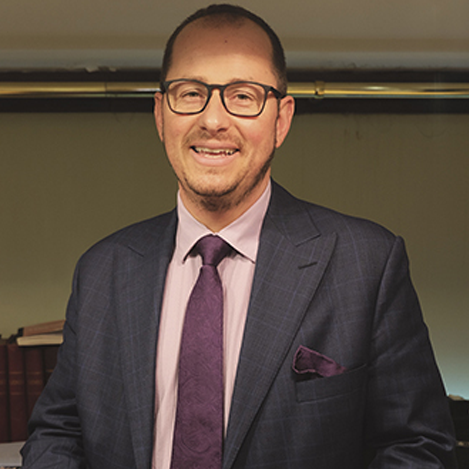 When did you start to work in the business?
I have been here for over 33 years and have dedicated myself to Harvie and Hudson completely, working hard to bring our Flagship store to the standards it's at today. I have a close relationship with the directors and regularly assist in the seasonal buying, travelling to Pitti Uomo and offering insight into what our customers would like to see next.


What does an average day at Harvie and Hudson look like for you?
My work day varies depending on the needs of the business but I tend to oversee the preparation of the store in the morning and the replenishment of stock, making sure everything is out and presentable for our customers when they arrive. I manage a team of around six members of staff and support them in their roles. Often, I will also be looking after customers, especially during the busy periods, along with leading the Made to Measure Tailoring Department.
What excites you most about your job?
Aside from the day to day hustle and bustle in the store, I particularly enjoy the buying process. It is great to pick out product that is both on trend and our customers would enjoy. Nothing is better than hearing the positive feedback from customers when new collections are launched and knowing that we've done our customers and our brand justice in the items we create.
What can you tell us about the new collection?
You can expect plenty of textures and weaves this season, with a real emphasis on colours.
What first attracted you to the world of fashion?
I have always enjoyed putting outfits together so it was an obvious choice for me, since I've joined the fashion retail industry I have never looked back. I really enjoy what I do.
How would you define your sense of style?
I always like my appearance to be sharp and put together with some thought. My outfit is usually very balanced and coordinated and I tend to stick to traditional colours like Navy, Blue and Whites.
What's your go-to wardrobe piece?
Definitely one of my Made to Measure Suits. Nothing fits better than a piece that is tailored to you and I can attest to that. Wearing a suit that fits perfectly gives me an extra boost of confidence, plus it suits my shape.
What is your favourite fashion trend?
Printed shirts are my favourite. I love to see the different colour combinations and patterns, along with what complements them. It's a fine art to piece an outfit together with such a statement shirt.
How do you like to shop?
I like to view on-line first and then visit a store once I know what I am going to invest in. It's a great tool to use because I can have an idea of what I am going in for and what questions I might want to ask ahead of time.
Tell us an interesting fact about yourself?
I can typically guess customers measurements without a tape measure.
Leave your comment
Your email address will not be pulbished. Required fields are marked*