FREE UK DELIVERY WHEN YOU SPEND OVER £150
- Terms apply
ENJOY UK VAT TAX FREE SHOPPING ON INTERNATIONAL ORDERS INCLUDING EU

Made-to-Measure Suit Process
Nothing cuts it like a Made-to-Measure Suit when it comes to introducing a touch of luxury that is as unique and individual as the man that wears it. Designed by you and the expert in-store consultant and expertly crafted by our dedicated Suitmakers, our personally tailored Suits are a cut above the rest, at
an affordable price.
Our resident experts will present you with all the different options and will guide you through the process of creating your
next favourite S
uit in three easy steps.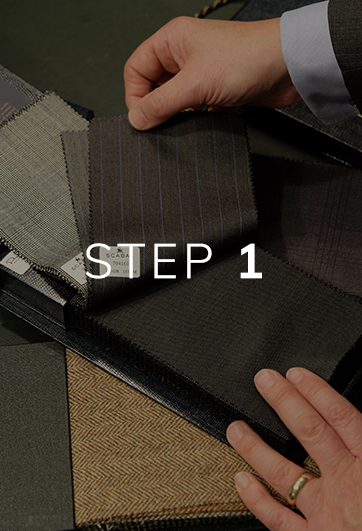 Fit For Purpose
---
The first stage will be to decide the function of your Suit. Is it for a wedding, your own wedding even? Will it be worn for work or casually? Will you wear it in hot weather? All of these factors will have a bearing on the choice of fabric weight and pattern.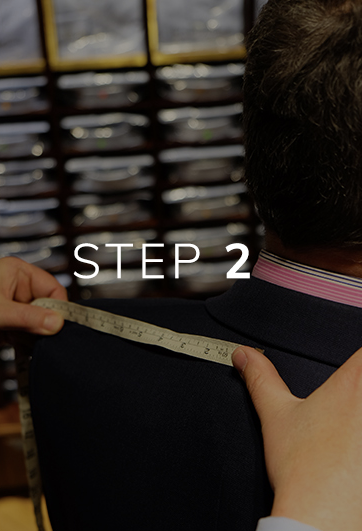 Spoilt For Choice
---
The range of fabrics can be overwhelming, with different weights, colours and textures. But our expert fitter will discuss your needs and help you narrow your choice, so you get the right suit for the job. Once you have chosen your fabric, you can coordinate your linings and trimmings and select suitable buttons. You can choose the style of your suit: single or double-breasted Jacket, single or double vents, pleated or plain trousers, turn-ups, single or double-breasted Waistcoats. You can even have an extra pair of Trousers. The choice is yours.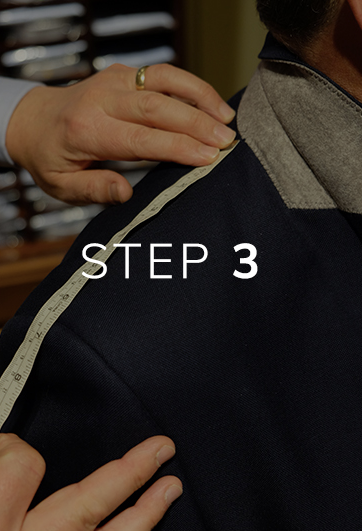 The Finishing Touches
---
After 6-8 weeks, your new suit will arrive in the store. We normally leave the Trousers unfinished, so that we can ensure an exact length when you come to try it on. We can then hem the trousers, normally the same day. As well as making any final adjustments to the rest of the suit. Now you have the very Suit you wanted.
BOOK AN APPOINTMENT