Important information for all our customers → Find out more

FREE DELIVERY ON UK ORDERS OVER £50 - Terms apply
ENJOY TAX FREE SHOPPING ON INTERNATIONAL ORDERS
St James Menswear Catwalk Show

Over the weekend St James' London hosted the highly anticipated menswear runway show for London Fashion Week Men's in Jermyn street, the very home of British Menswear.

The event which transformed Jermyn street into an open air catwalk was attended by some noteworthy guests including Joe Ottoway who consults for a number of menswear and fashion publications, and TV Presenter, Designer and Entrepreneur Darren Kennedy to name a few.

Dylan Jones, who is the chairman of London Fashion Week Men's and editor of British fashion week said 'St James's is a modern environment that continues to evolve and grow – an area of creativity and craftsmanship unrivalled anywhere in the world. The catwalk event showcases perfectly the mix of modernity and tradition found in St James's, with its combination of heritage brands complemented by newly arrived contemporary fashion labels taking to the runway.'


We at Harvie and Hudson were very proud to be amongst the 25 brands participating at this spectacular event. Models could be seen sporting a number of our pieces including our Green Linen check suit and our audacious yellow cotton jacket. All looks were perfectly curated by British GQ stylist Grace Gilfeather who impeccably projected the essence of each piece.

Aside from all the extravagance displayed on the catwalk, there was an abundance of treats that the event had to offer. There were plenty of delicious street food vendors along with pop up displays including our very own orange linen suit pictured below.



Finally it was also an opportunity to mingle with some big names in fashion including David Gandy who has previously worked with fashion house Dolce & Gabanna, as well as writing for British Vogue and Telegraph Men, and blogger and Youtube superstar Jim Chapman, who is a monthly contributing editor for British GQ, seen here with our Third Generation Managing Director Mr. Richard Harvie.






Overall it was an event that perfectly highlighted the essence of high quality menswear apparel and was a real pleasure to be a part of. We are already full of excitement for the next show.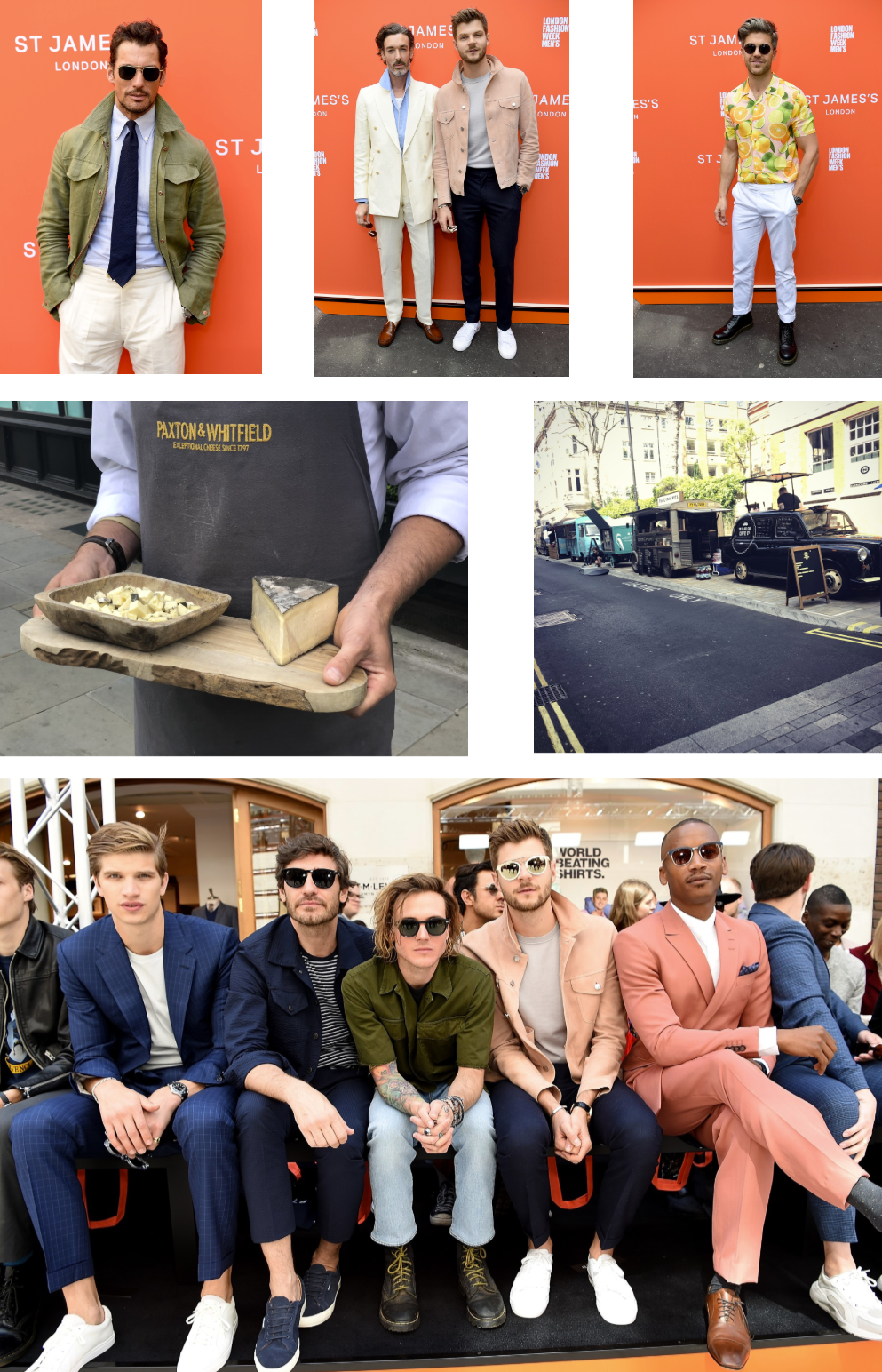 Leave your comment
Your email address will not be pulbished. Required fields are marked*