FREE UK DELIVERY WHEN YOU SPEND OVER £150
- Terms apply
ENJOY UK VAT TAX FREE SHOPPING ON INTERNATIONAL ORDERS INCLUDING EU
Many fashion enthusiasts would ask what the point of a handkerchief is. It seems old fashion, out of date and not in trend anymore, but it couldn't be further from the truth. We are advocates of the handkerchief because it adds a nice colour to your suit and jacket. In addition, the pocket square is a perfect compliment to your necktie. We highly recommend you transform your look with one of our pocket squares, it's the finishing touch your outfit needs to take it to the next level.

In our collection, we have over 30 handkerchiefs in different colours, patterns and material. Our pocket squares are made from the highest quality Silk and Cotton, using Italian and Egyptian fabrics to construct the perfect accessory.

One question we get asked by customers is how to fold a handkerchief for a suit or jacket. Our style consultants have two methods on how to fold a handkerchief detailed below. We have personally tried these methods ourselves, so you can guarantee they work perfectly and look great in the breast pocket of your favourite tailoring piece.

Classic & Elegant Fold
Lay your handkerchief flat on a clean surface. Then fold it to a square. That will be your starting point to create the classic and elegant fold. Don't worry if you don't get it first time. It can take some time to get the hang of it.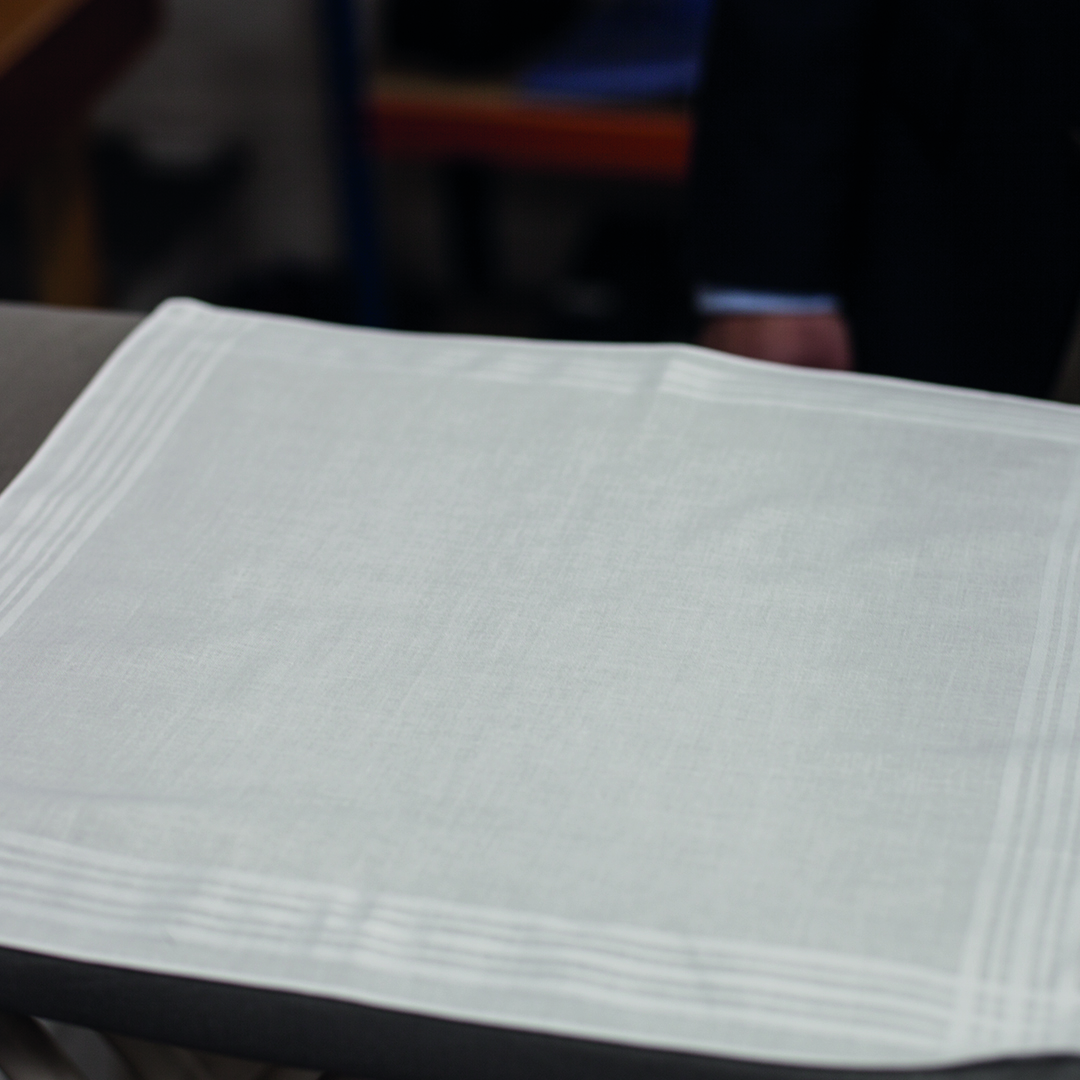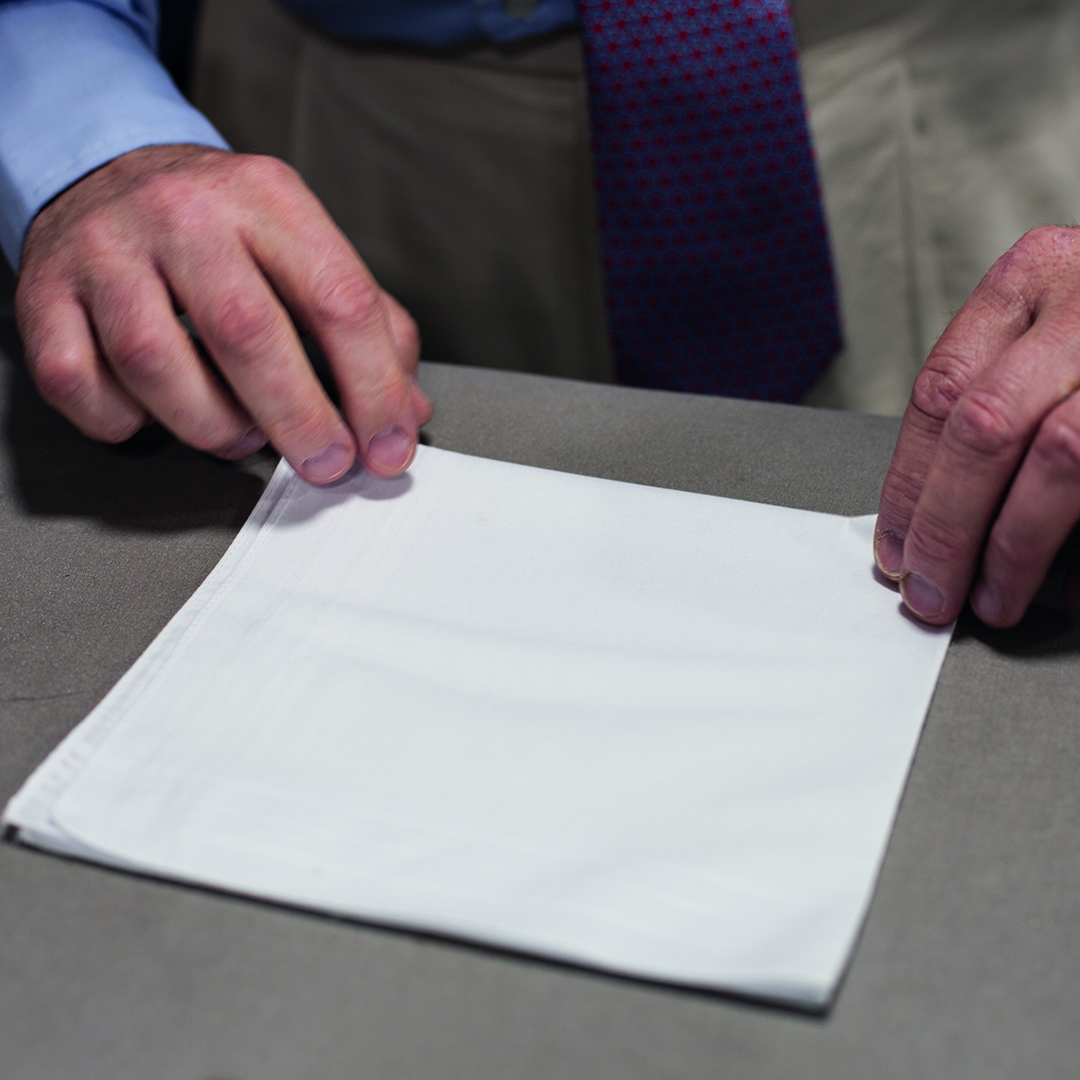 Once you have your pocket square, fold it in half again. So, you should have a rectangle shape hank now.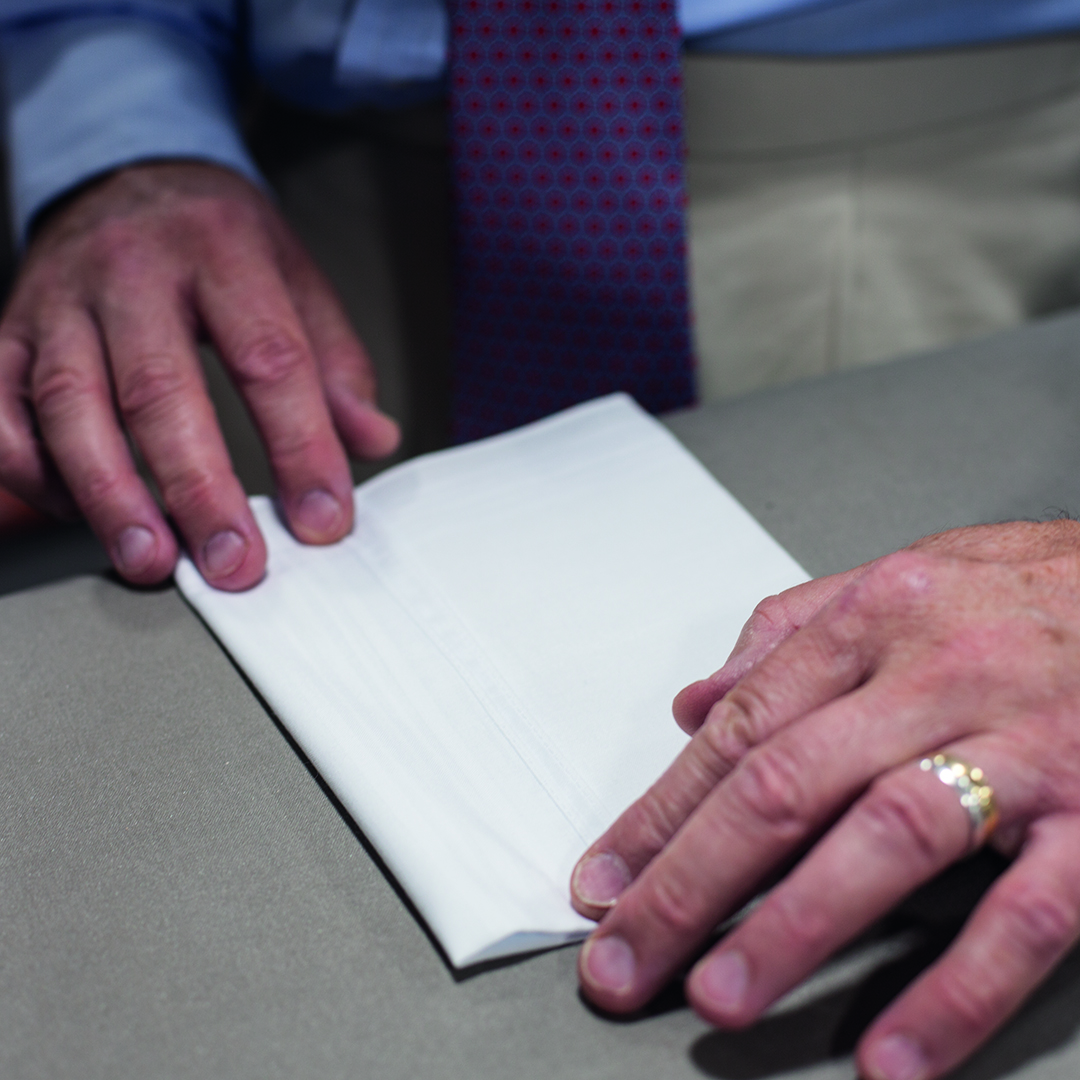 Then fold one side up. How much of the pocket you fold in depends on how deep your Suit or Jacket pocket is.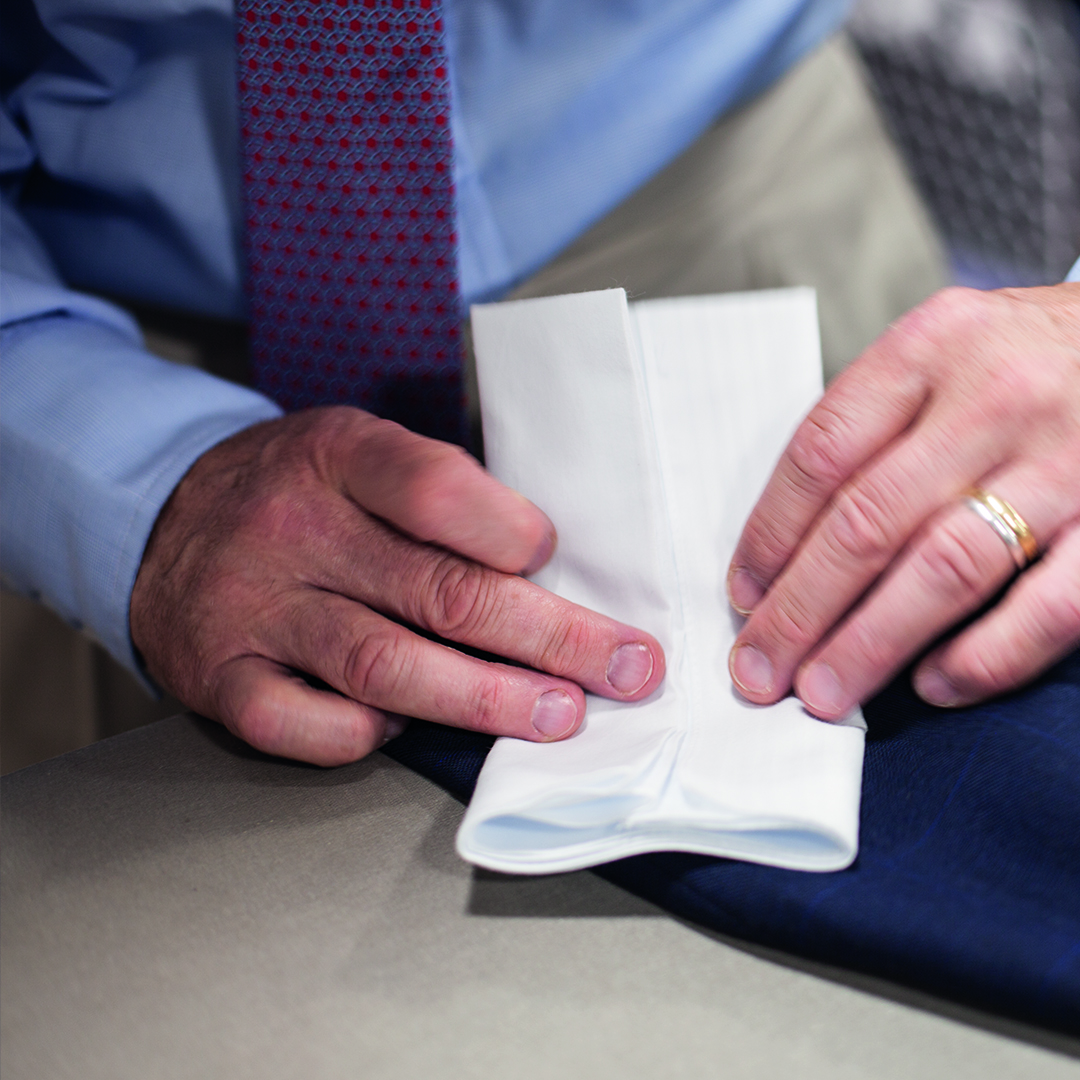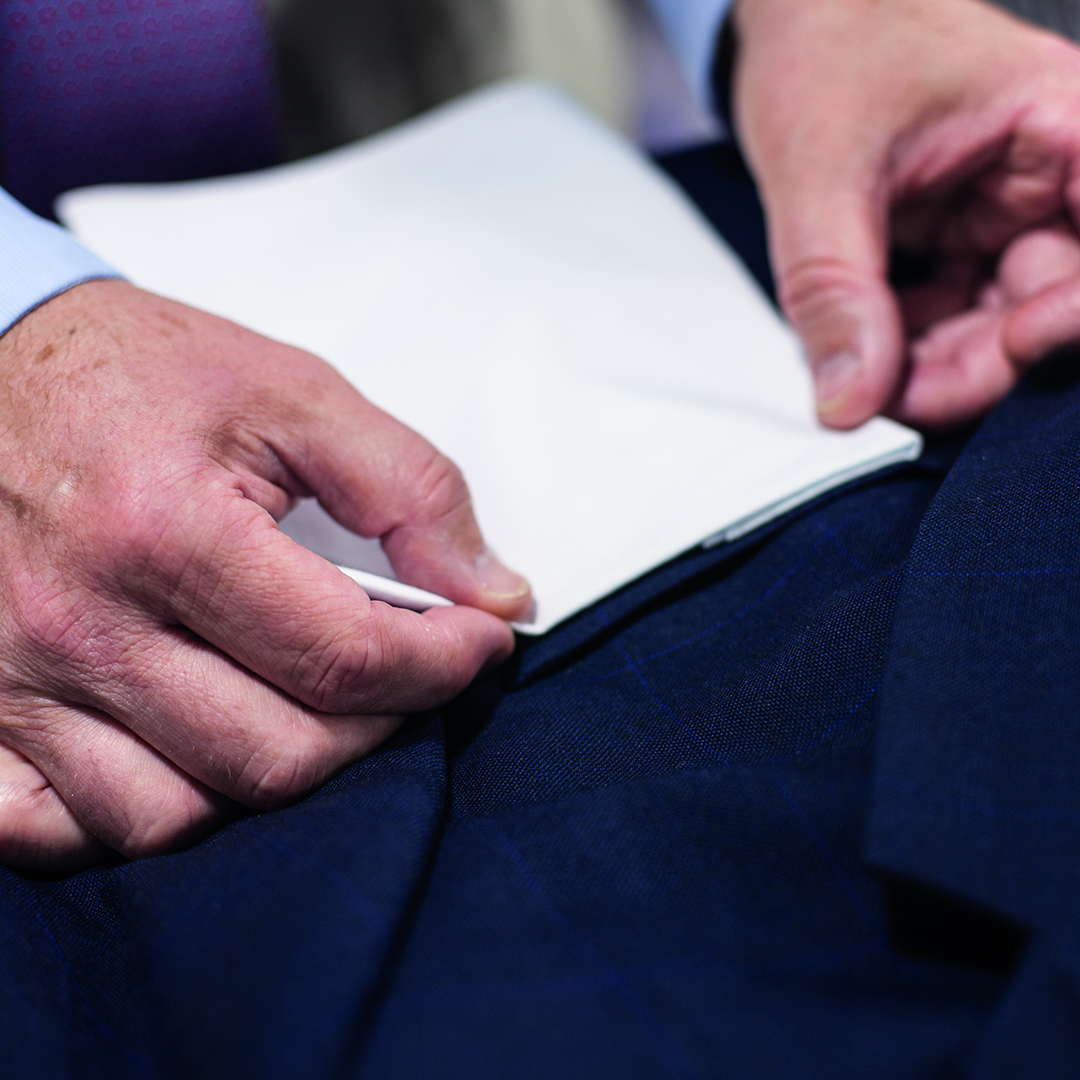 Last step is to tug the pocket square into your breast pocket so that about ¼ of an inch is visible.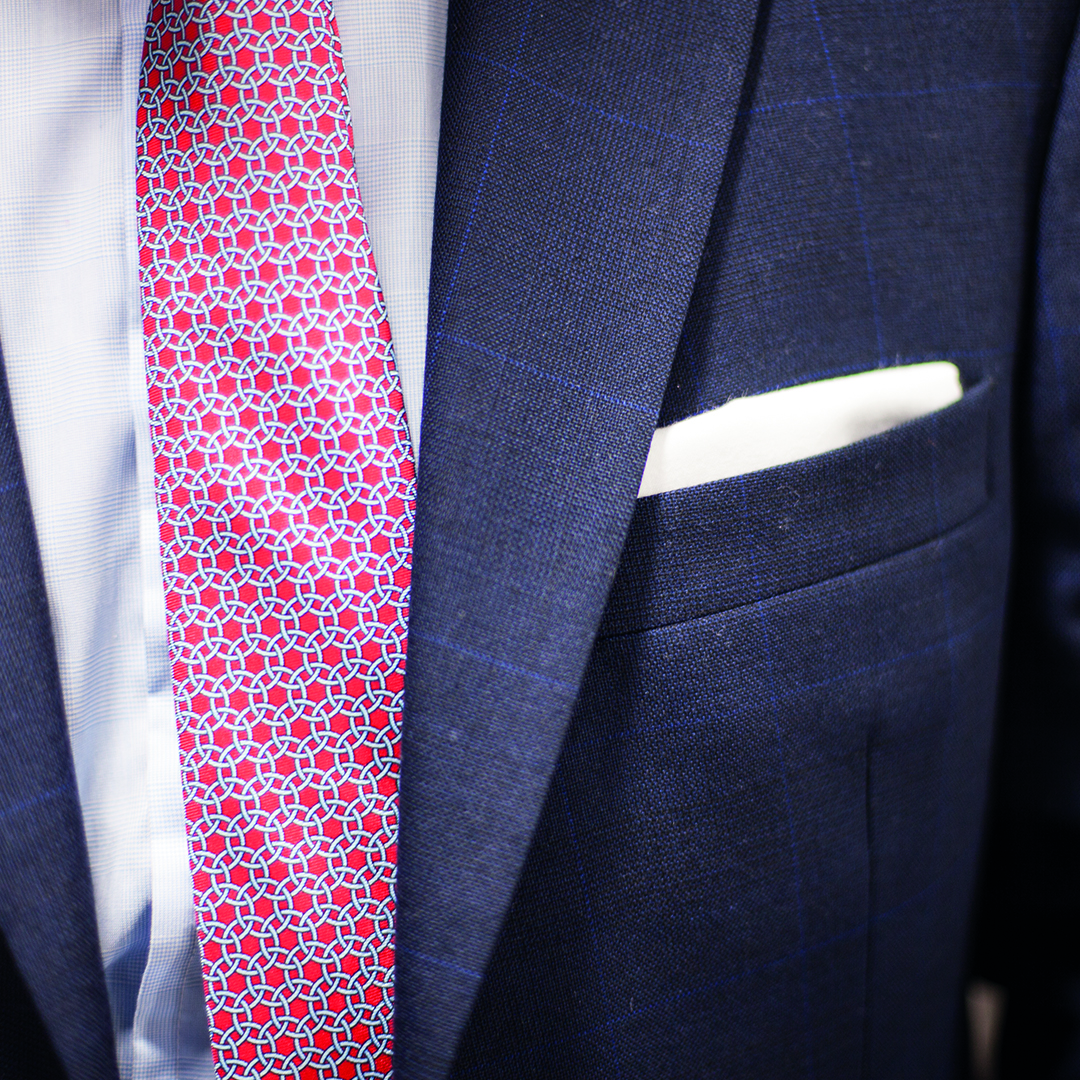 Casual Fold
This fold is more laid back and more for a casual affair. It is sometimes referred to as "Puff Fold". We vote this style as our favourite. If you pop into our store, you will find most of consultants wearing this exact fold.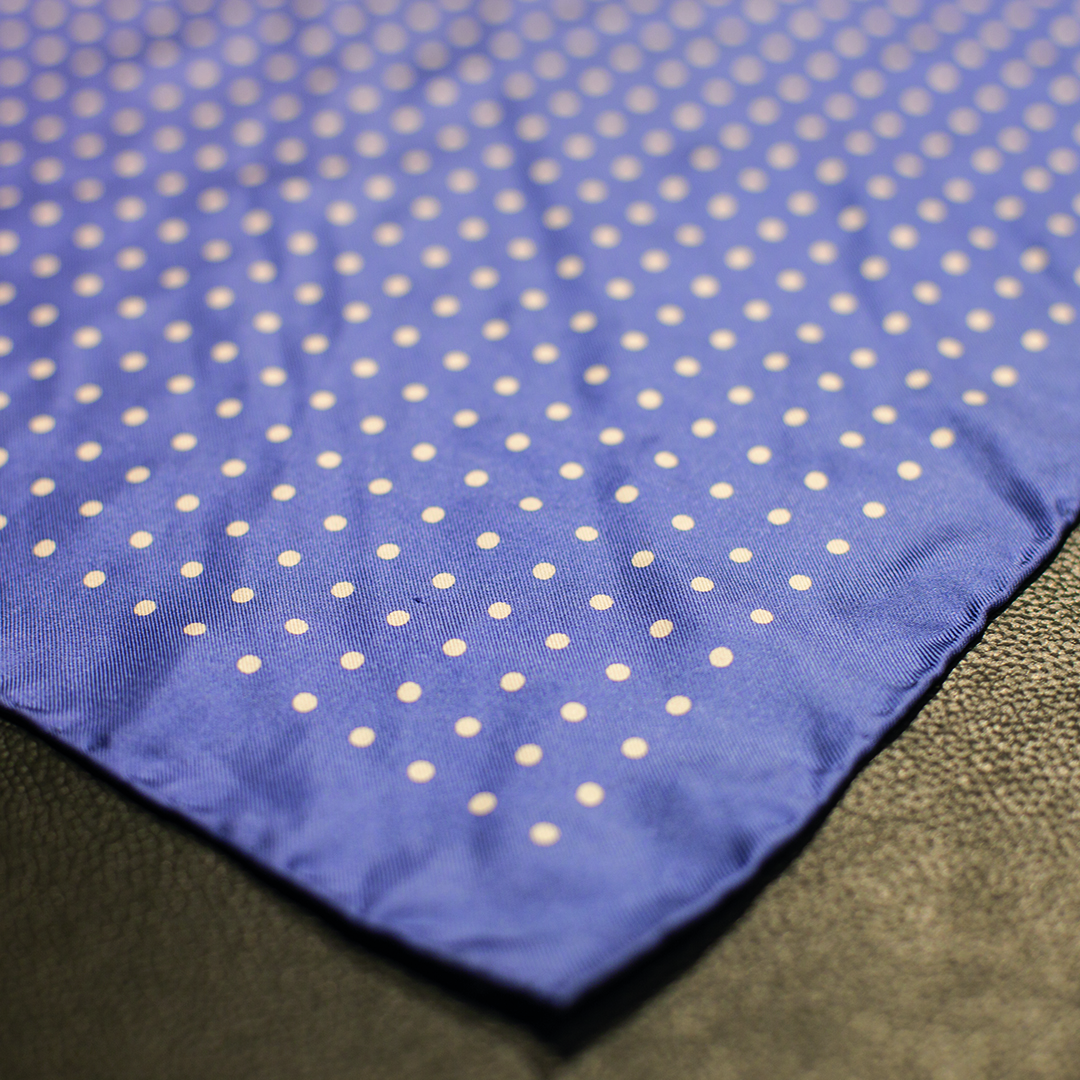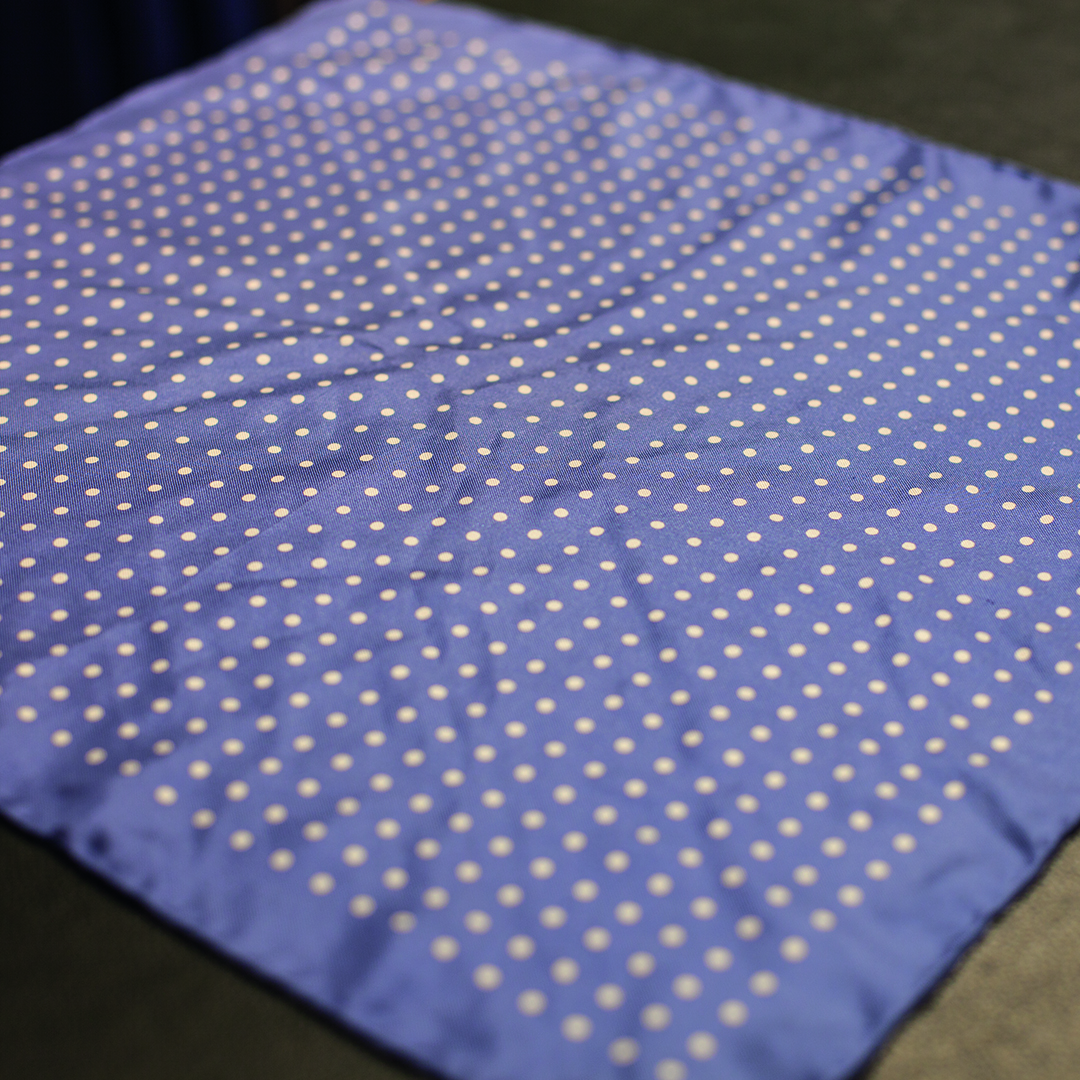 Place your pocket square down flat in a diamond shape. Now pick up the pocket square by pinching it near the centre and use your other hand to hold it down as shown in the picture below. Now flip the pocket square upside down and place it nicely in your suit or jacket.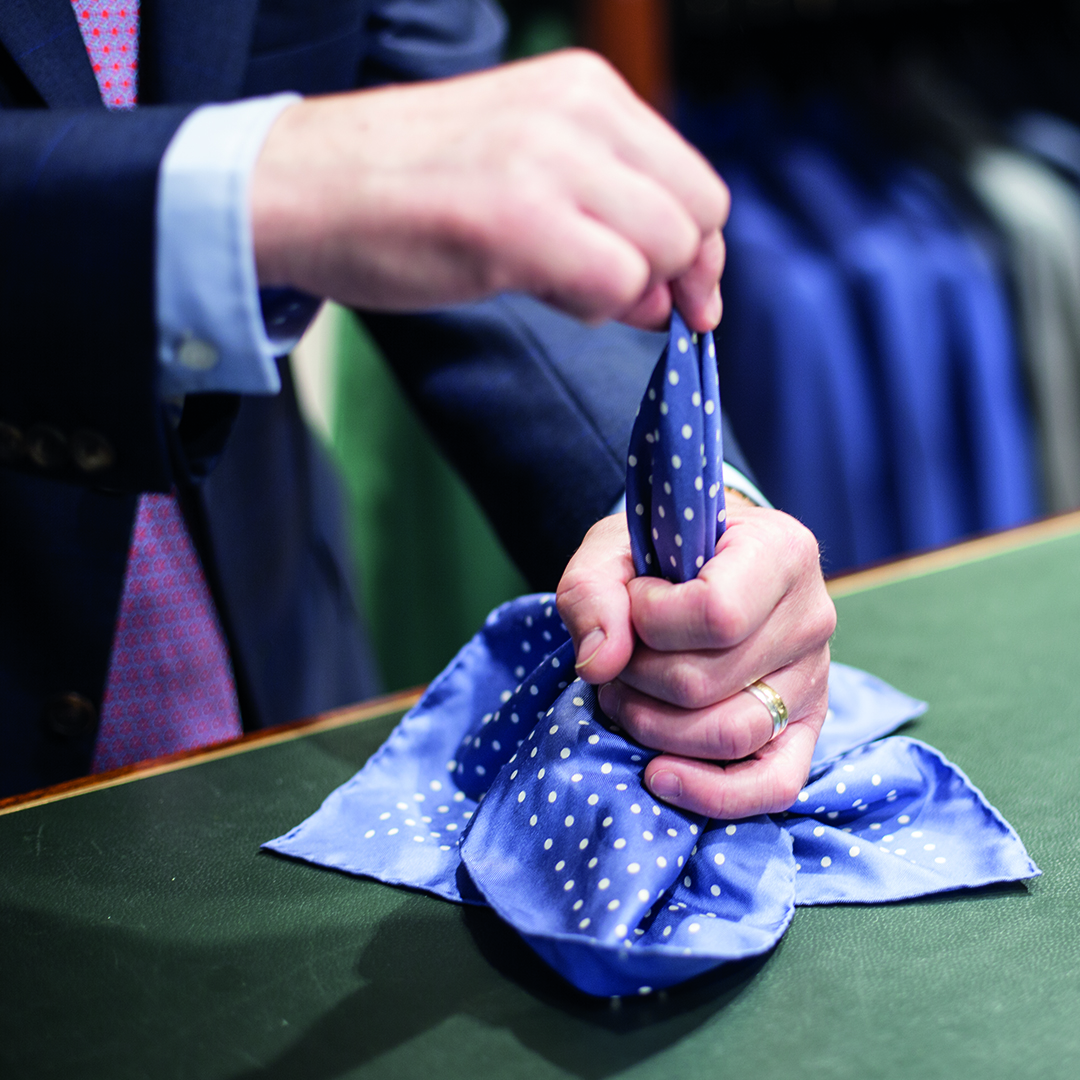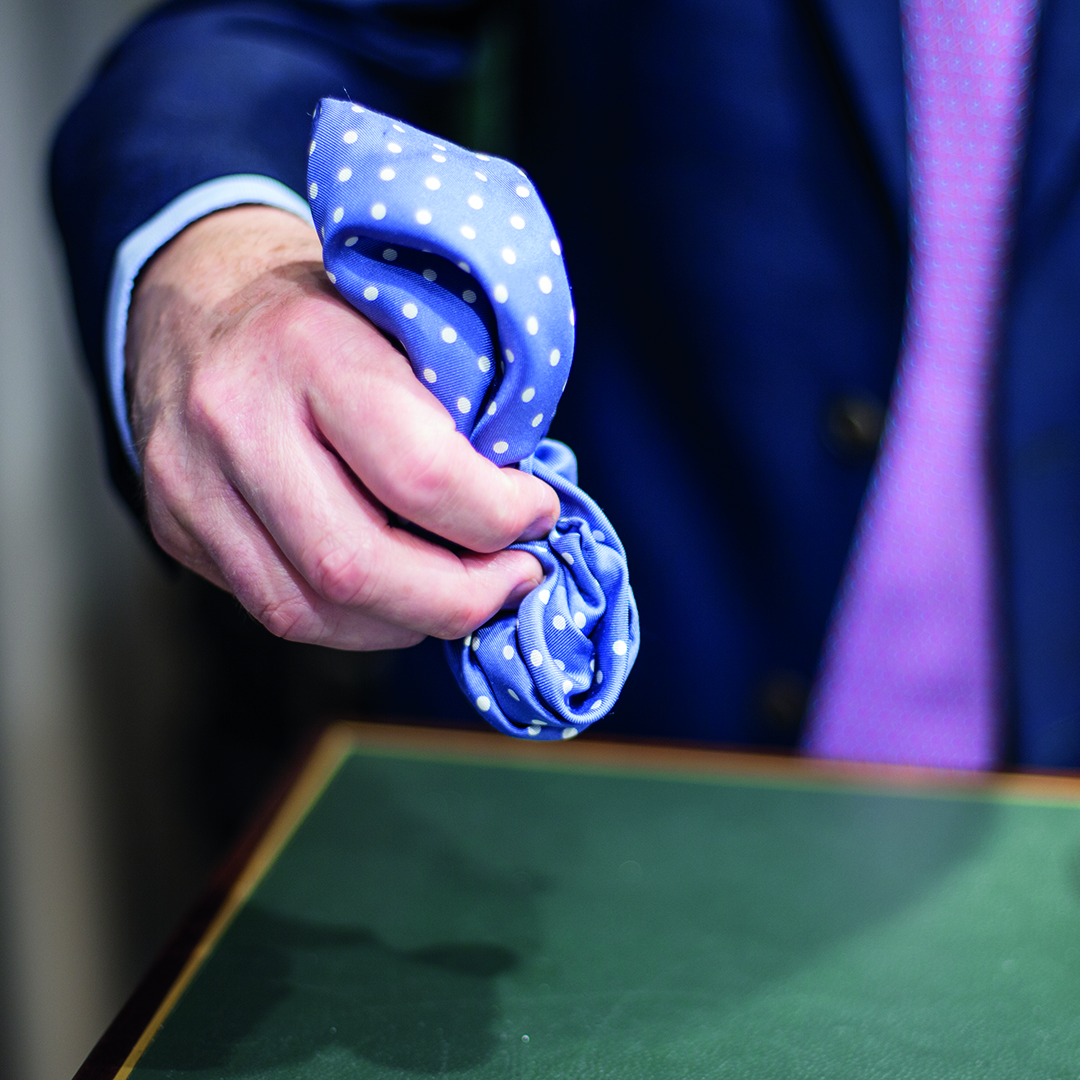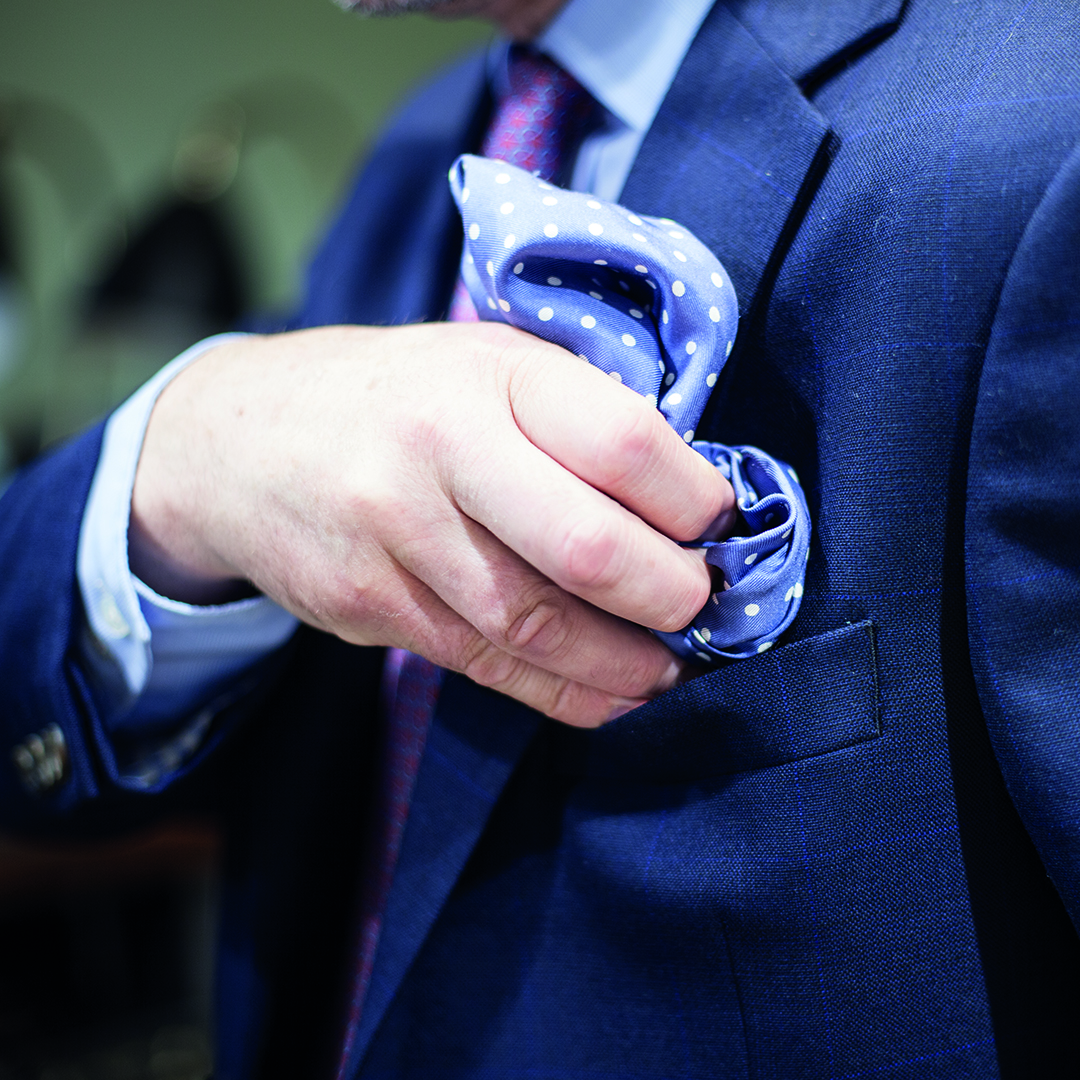 Leave your comment
Your email address will not be pulbished. Required fields are marked*