FREE UK DELIVERY WHEN YOU SPEND OVER £150
- Terms apply
ENJOY UK VAT TAX FREE SHOPPING ON INTERNATIONAL ORDERS INCLUDING EU
Every month we are aspiring to partner with other British luxury brands that complement our attire. So far, we have worked with Cheaneys and Floris, which are two exceptional brands. This November we have collaborated with our favourite leather bag brand in Mayfair, SageBrown. SageBrown sell exclusive high-quality leather goods. They hold a British heritage with over 25 years of experience in the leather sector. It also specialises in offering bespoke and corporate services.

Our professional stylist consultants have created two unique styles with our AW19 collection, and each outfit has been matched to a men's leather bag from SageBrown. We also got the opportunity to interview a team member from SageBrown to find out more about the brand.

Business Deals
Get a look that will make you feel confident in closing your million-dollar business deals. Do a great job and it might even lead you to an early promotion. Look the part and succeed by wearing our Navy Chalk Striped Suit with a subtle Pink Shirt. Remember Double Cuff Shirts always need Cufflinks, so wear our Pink Herringbone Classic Shirt with the Mother of Pearl Cufflinks. Complete the outfit with a leather bag that carries your notes and presentation. Our leather expert recommends purchasing the Black with Silver Gainsborough Laptop Bag. It is an ultimate business companion. It has been handmade with durable full grain calf leather. Cleverly designed to be both stylish and functional, with enough storage space for your travel essentials.

If you're interested in purchasing the Black with Silver Gainsborough Laptop Bag, then SageBrown are kindly offering customers a 10% discount today. Use the code HH10 online and in-store.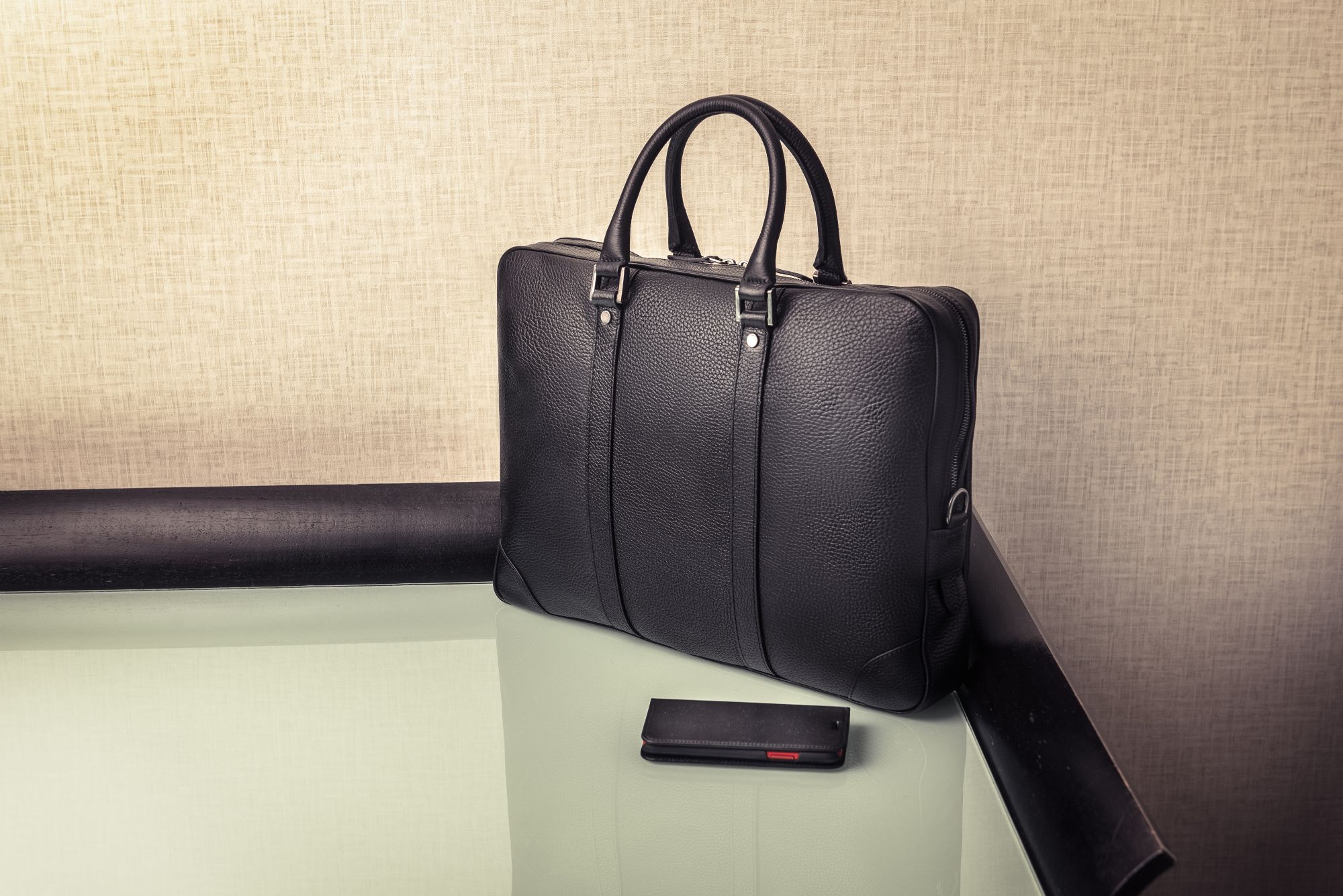 Explore The World
Travel the world in style with our Burgundy Cord Trouser that matches nicely with the Navy and Red Check Casual Shirt. Wrap up with our Blue Checkborad Scarf, it's chilly outside. It's a new accessory in our AW19 collection, and available in three different colours. To make sure your trip is an effortless and hassle-free experience, take a holdall bag with you. Our expert from SageBrown recommends styling this look with their Brown Medium Gladstone Holdall, which has been crafted using many traditional techniques. The classic holdall is made in the finest quality leather with a light wax top finish to show the character of the natural grain.

If you're interested in purchasing the Brown Medium Gladstone Holdall, then SageBrown are kindly offering customers a 10% discount today. Use the code HH10 online and in-store.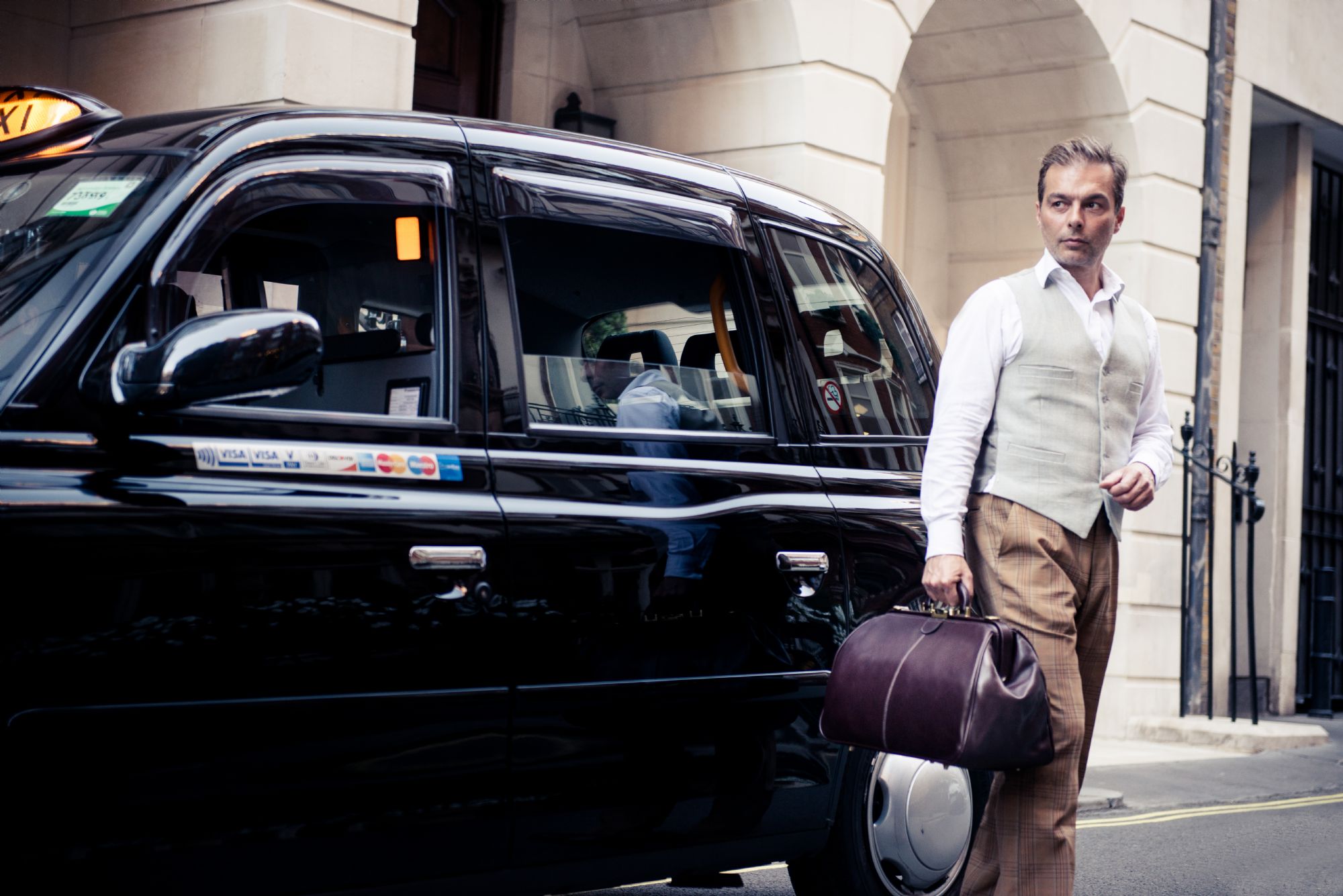 Interview with Anita Pekdemir from SageBrown

Why should every gentleman own a SageBrown bag?
If you admire craftsmanship, design and the finer things in life, then invest in a SageBrown product that's been crafted to last a lifetime. Quintessentially British in character, their traditional classic styles are constantly evolving to suit modern day life. Each product carries SageBrown's unmistakable hallmarks of style, functionality and durability all of which stand the test of time so you can enjoy them year after year.

SageBrown remains a family run company who carefully design, source the leathers and components and manufacture all of their own products. Love, care and attention to every detail is considered when designing each and every product. They are proud to own a manufacturing workshop where many of their skilled craftsmen come from families who have passed down their skills through the generations.

"Every cut of leather and every single stitch is carefully constructed by hand by our experienced master craftsman. We want you to feel the craftsmanship and quality that we have built our reputation for every time you use one of our gorgeous products."

You can be assured that with every purchase either online or in-store comes the reassurance that SageBrown like to keep their customers happy. To stay competitive, they have a team of dedicated knowledgeable staff with impeccable customer service who always try to do their best to guide and help each customer.

Why do you use leather to make your bags?
SageBrown products are made to the very highest quality, beautifully designed and superbly executed. As leather is a natural product, it is strong, durable and tactile and like skin it breathes and stretches. Over time, leather products will age gracefully adding character and making them distinct and unique. For these reasons SageBrown products are hard wearing and made to last so they can be enjoyed for years to come.

Bags are not the only products you sell, what else is in your collection?
SageBrown sell luxurious leather goods to both ladies and gentlemen. Their range of styles, colours and textures is vast and includes beautifully designed briefcases, portfolios, wallets, purses, handbags, small leather goods and accessories most of which are luxuriously lined in sumptuous contrast suede for that extra touch of quality. As they have their own workshop they remain flexible and competitive in the bespoke and corporate market too where minimum orders and prices are low and delivery is quick.

This is their bestselling classic leather wallet. The difference is in the detail; beautifully turned credit card edges rather than just cut unfinished raw edges and luxurious suede lining for longevity.You will also be spoilt for choice from the colours available in either a smooth texture or a crocodile skin effect in plain or two tone colour combinations.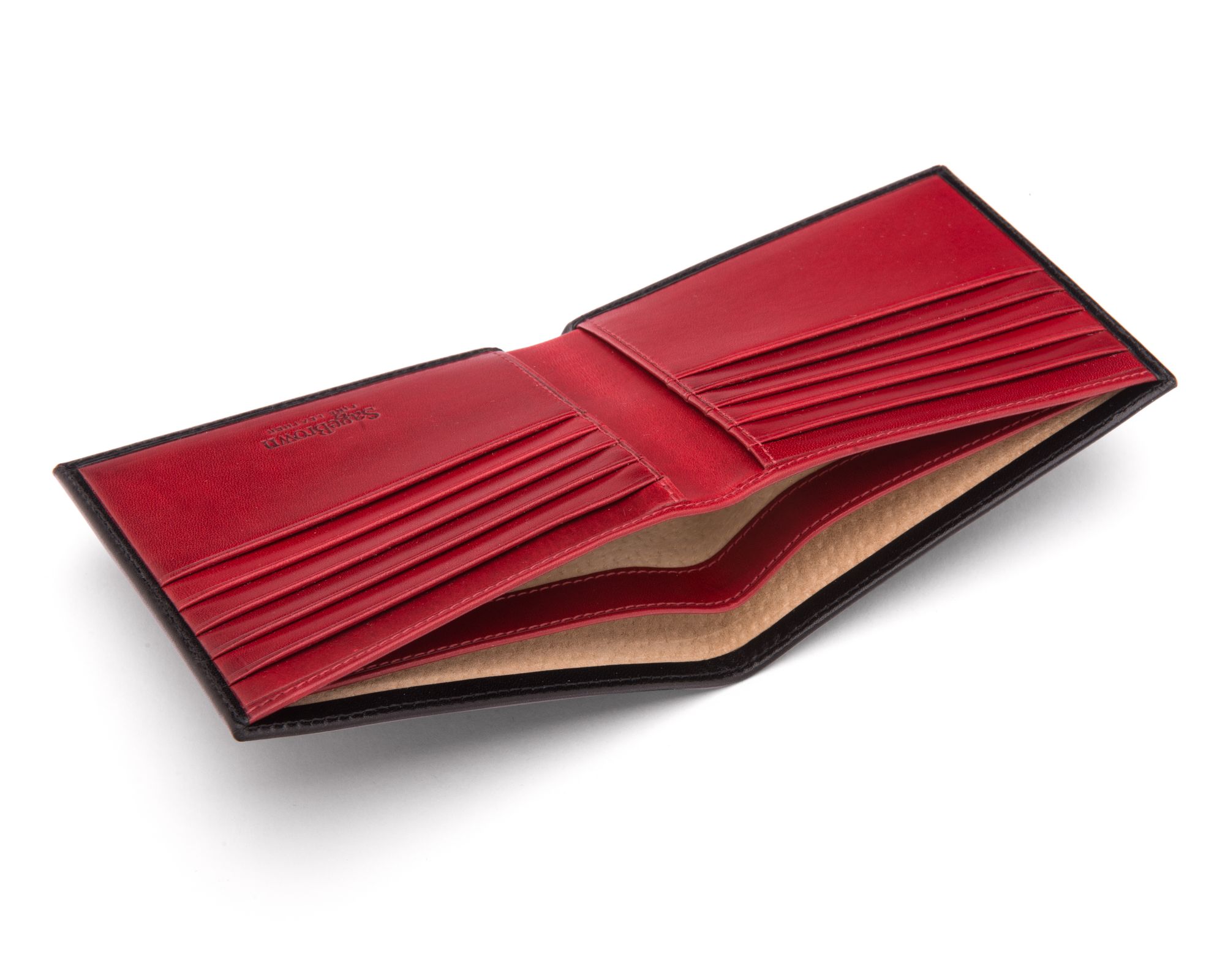 EXPLORE SAGEBROWN
https://www.sagebrown.co.uk/
Leave your comment
Your email address will not be pulbished. Required fields are marked*