FREE UK DELIVERY WHEN YOU SPEND OVER £150
- Terms apply
ENJOY UK VAT TAX FREE SHOPPING ON INTERNATIONAL ORDERS INCLUDING EU
Get your Shirt and Tie Combination on Point with our experienced Director Mr Andrew Hudson

Mr Andrew Hudson alongside companion Mr Richard Harvie were appointed as Directors in 1997. It was their natural leadership, ability to dress the modern gentleman and eagerness for the family business to succeed that got them to take over their predecessors. These nurtured traits have kept Harvie & Hudson standing for 70 years.

We spent some time with Mr Hudson to see if we could get insight into his styling tips, particularly when trying to match a shirt and tie together. Mr Hudson told us that one should consider these factors:
Occasion or event attending.

Colour of Shirt/Tie.

Pattern or Design of Shirt/Tie.

These factors guide Mr Hudson in choosing the right tie for the appropriate shirt. His many years of experience has allowed him to creatively arrange an outfit for the modern Gentleman. Many would say that Mr Hudson is an expert in combing Purple with our vibrant and diverse SS19 collection, it is his favourite colour after all! If you love purple too, then pop in store and chat with our Director.

For a smart but stylish look Mr Hudson recommends to wear our Green Lightweight Cotton Shirt in a classic fit. Pair the Green Cotton shirt with our Green Spotted Cravat, made from 100% Italian silk. Bring your shirt and tie into harmony with Mr Hudson's recommendation.





If you want an easy shirt to put on, then give our Blue End on Button Cuff Shirt a go. No cufflinks needed for this one. Make it more exciting with our Pasiley Printed Silk Tie. Transform your workwear with Mr Hudson's advice. If you are bold enough, a shirt and tie which quite deliberately clashes in pattern or colour can look great. Make sure you wear it with confidence.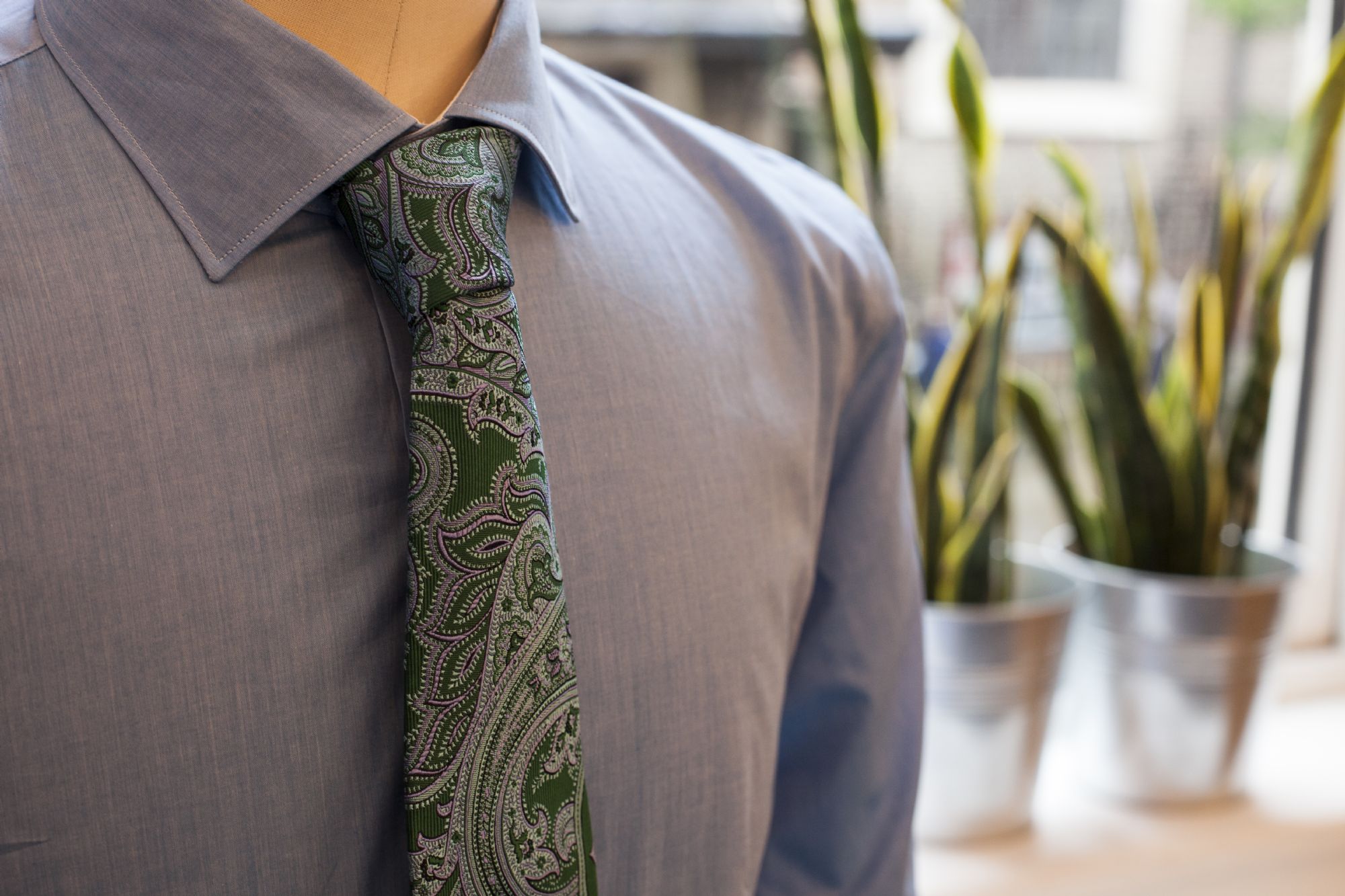 A safer option for work will be to wear one of our White crisp shirts with the Blue Interlocking Blocks Tie, nicely matched with our Mid Blue Herringbone Linen Jacket. This beautifully crafted shirt requires cufflinks. We have a lovely selection available online and in-store.This beautifully crafted shirt requires cufflinks. We have a lovely selection available online and in-store.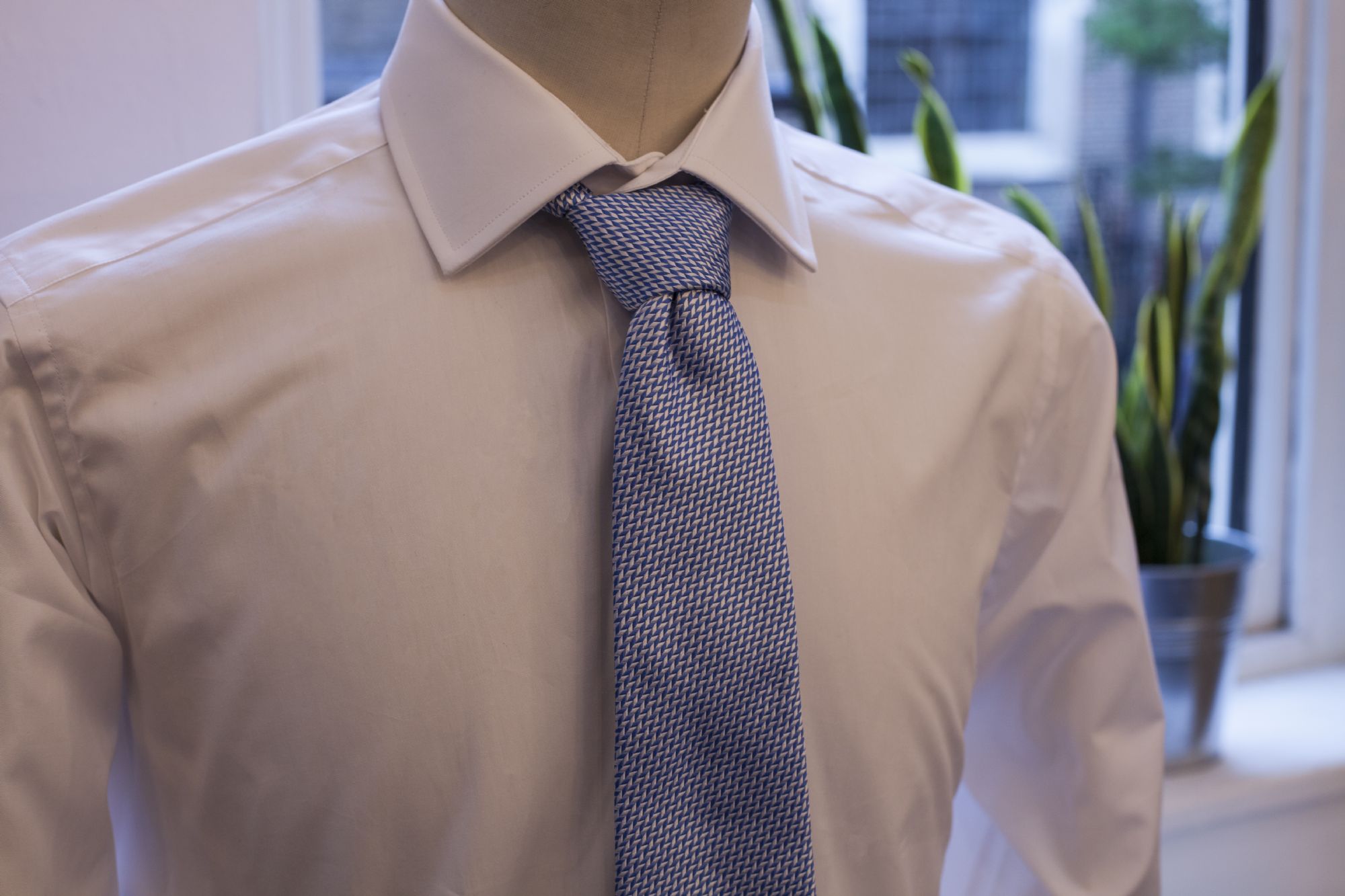 If you're off to a summer wedding, garden party, theatre or concert, then you need a semi-casual outfit. For this sort of occasion, Mr Hudson highly recommends our Lightweight Cotton Shirts in the colours Yellow, Pink and Blue. Our Yellow Lightweight Cotton Shirt pairs nicely with Navy and Yellow Honeycomb Woven Silk Tie. The Candy Pink Lightweight Cotton Shirt matches well with our Sky with Pink Stripe Woven Silk Tie. Finally, our Azure Blue Cotton Shirt is combined with our Green Paisley Printed Tie. The secret in getting the right combination is by focusing on the colour. You will notice that the shirt colour is echoed on the tie. The two shades sit close to each other. Following this tip will always be a winner.





If you decide to recreate any of our looks, then tags us using #harvieandhudson
Leave your comment
Your email address will not be pulbished. Required fields are marked*