Important information for all our customers → Find out more

FREE DELIVERY ON UK ORDERS OVER £50 - Terms apply
ENJOY TAX FREE SHOPPING ON INTERNATIONAL ORDERS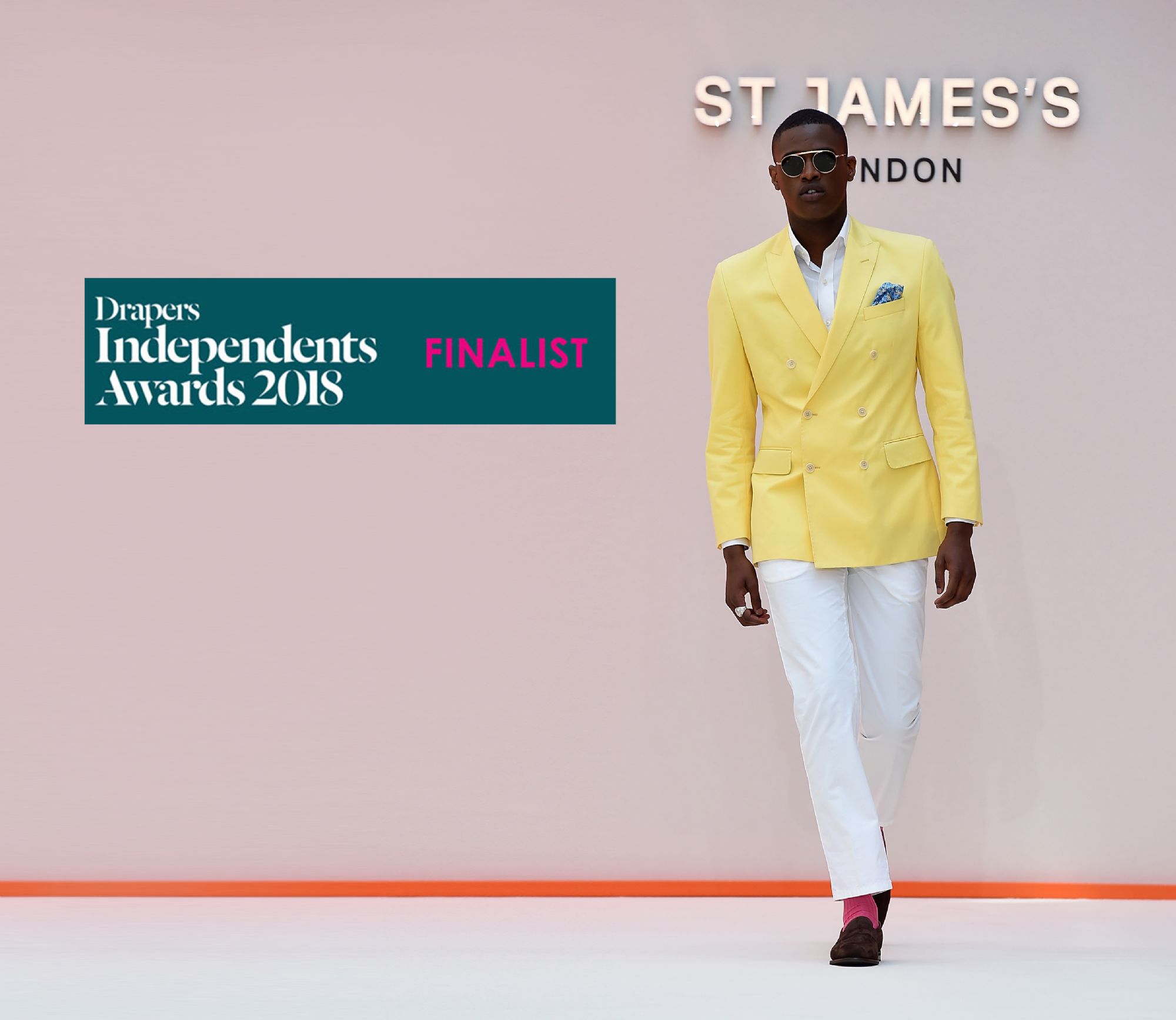 Every year, Drapers celebrate some of the most influential brands and highly respected independent retailers with their Independents Award. This award rewards businesses that have made an impact to the fashion landscape and we were honoured to be nominated for the category of Menswear Brand of the Year. The category was filled with innovative and inspiring brands that, much like us, push the boundaries whilst continuing to offer unparalleled customer service in addition to great value and quality in their product range.

We were extremely proud to be a Finalist in the nomination for Menswear Brand of the Year, and had an incredible time at the awards ceremony, celebrating likeminded independents at The Brewery in London on the 12th of September 2018. Although we did not leave with the award in hand, we left feeling inspired by the hard work and etiquette our competitors demonstrated and cannot wait to see what next year will hold for us as a Brand.

We wanted to also take this opportunity to thank you, our esteemed customers, for the unwaivering loyalty to Harvie and Hudson. Your positive feedback, constructive criticism and passion for quality British clothing is the reason why we do what we do. We hope to continue to offer Premium quality clothes for modern Gentlemen like you, and that you continue to follow us in our journey as we get bigger and better.
Leave your comment
Your email address will not be pulbished. Required fields are marked*