Important information for all our customers → Find out more

FREE DELIVERY ON UK ORDERS OVER £50 - Terms apply
ENJOY TAX FREE SHOPPING ON INTERNATIONAL ORDERS

Creating a Bespoke Shirt is an artform. You are paying for heritage and fitters and cutters with skills and secrets that have been passed down from generation to generation. Have fun designing your own perfect Shirt with us - choosing everything from the shape of the collar to the colour of the button thread. After arranging your Bespoke appointment, there are 5 stages to creating an H&H Bespoke Shirt and this is where Harvie and Hudson can offer you so much more.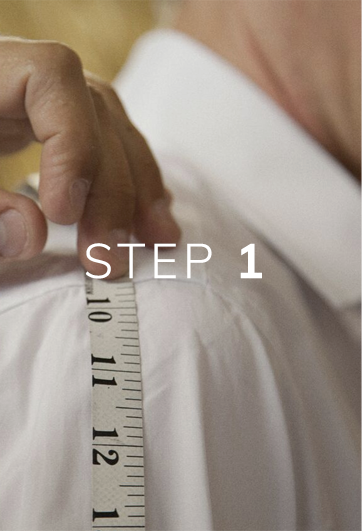 Measure and Style
---
You will be measured by one of our cutters who will guide you through cloth selection, fit, collars, cuffs and any personal touches. These shirts will last a long time, so to ensure the right choices are made, it is a good idea to consider the uses for your Bespoke Shirts. Is it for business or casual occasion? Do you want double cuff or button cuff? Open neck or with a tie? What weight of the fabric as well as colour, would you prefer? If you have a favourite Shirt, do bring it in, even if it doesn't fit anymore! We can then incorporate elements from that into your new order.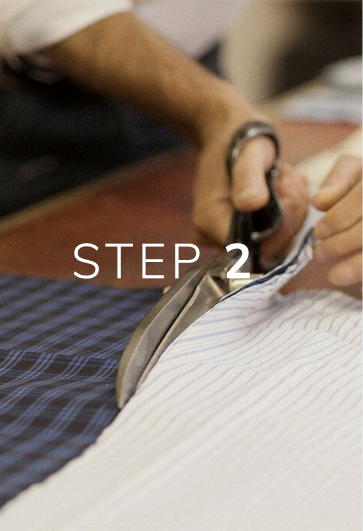 Pattern and Cut
---
Your individual shirt pattern is then created and one of your chosen cloths hand-cut on-site in our Jermyn Street store by our master shirt cutters.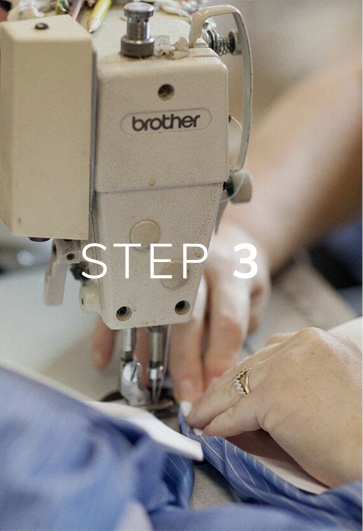 Sew and Craft
---
Your cut shirt pieces are then sent to our London workroom where they are expertly sewn together and hand-finished by our team of seamstresses. Your sample shirt is typically ready in around 4 weeks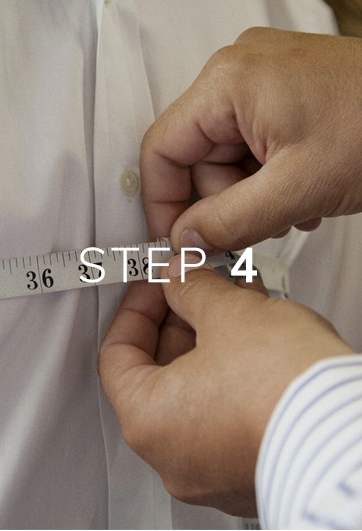 Test and Review
---
The first shirt we make for you is a test for all your future orders. We ask you to wear and launder it over three occasions, it is then sent back to our workrooms to make any final adjustments. All shirts will include an allowance for shrinkage, so it needs to go through 3 typical laundries. As well as shrinking your shirt will soften.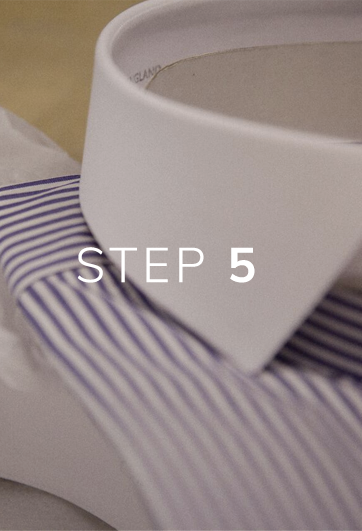 Finalise

and Receive
---
Once you are perfectly happy with your sample. We then make up the rest of your order for collection or dispatch, ready for you to enjoy. To make your Bespoke Shirts last, please read our complete care guide.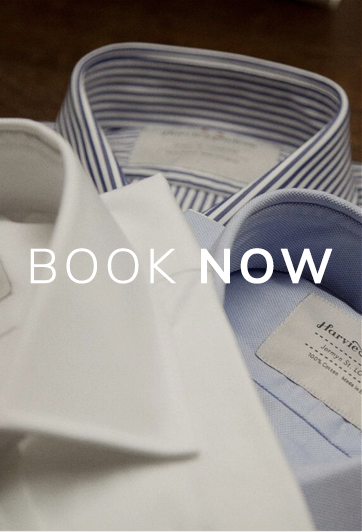 From £245
---
You can experience the luxury of H&H Bespoke from £245 a Shirt, with a minimum first order of 4 Shirts. To arrange an appointment call +44 (0)20 7839 3578 or email at ah@harvieandhudson.com

BOOK YOUR APPOINTMENT