Important information for all our customers → Find out more

FREE DELIVERY ON UK ORDERS OVER £50 - Terms apply
ENJOY TAX FREE SHOPPING ON INTERNATIONAL ORDERS
Our latest campaign was shot by the acclaimed Photographer Jay Clark, who has photographed for companies such as ASOS, Timberland and Nike to name a few. With such beautiful photography, technique and vision, we couldn't wait to share some more from the man who brought our ideas to life in our most powerful campaign yet!

What does an average day at the office look like for you?
Starts with coffee and emails, then referencing for ideas, retouching, updating folios, and finishes with tea and emails. I try to get a balance between the general running of the business and being creative.
If I'm preparing for a shoot, it's mostly working with the team involved to organise and produce what's needed to bring the idea and shoot to life.
What first attracted you to the world of fashion photography?
Looking at fashion shoots in magazines like The Face, Dazed and Confused, Arena, GQ. It was the narratives, scenes and feeling you could achieve using models, styling, locations, light, photographic technique, editing and sequence of images. It's such a broad canvas that allows you to express ideas and tell stories in so many different ways.
Where do you draw inspiration from when taking photographs?
Photography coexists and infuses with many other areas of culture that also interest me. Music, film, art, graphic design are all mediums to draw ideas and creativity from. It's interesting to take from one and apply it to another, like seeing the light in a painting, or the emotion in a film and trying to interpret that into my photography.
But anything can inspire; people, places, sounds, textures, objects, emotions, conversations, anything can trigger your interest at any time.

If you could photograph anyone in the world who would it be…and why?
Right now, Michelle Obama. I want her to be president.
What's your go-to wardrobe piece?
I have a trench coat that never fails to look good whatever I'm doing.Smart, casual, or smart/casual, it just works.
What was your favourite shot from Harvie and Hudson AW16 shoot?
The tug-o-war with the flag shot. It has style and humour…exactly what we wanted to achieve with the shoot.
What was your favourite piece from the AW16 collection?
It's a touch conservative, considering all the great colours in the collection, but I love the Grey Herringbone Wool Jacket. Simple, stylish with a great silhouette!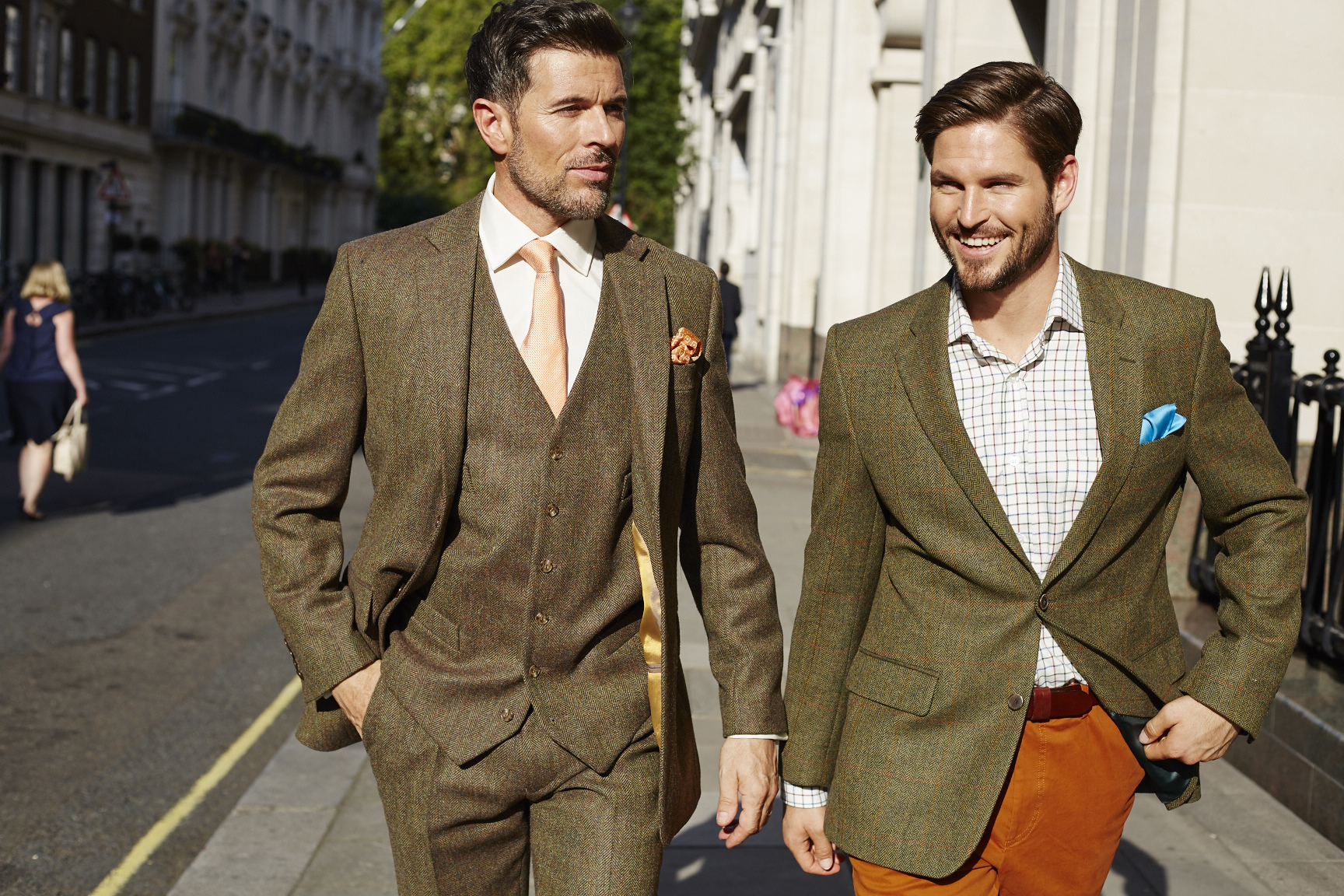 Lastly, having lived and worked in London for many years can you let us in on any secret gems/ placed in this glorious city?
Present in Shoreditch has the best coffee, Balthazar in Covent Garden for breakfast, St John's Tavern in Archway for Sunday lunch, Gökyüzü in Haringey for dinner. Abney Park Cemetery in Stoke Newington is an interesting place for a stroll. Soho is still a gift that keeps on giving..
Leave your comment
Your email address will not be pulbished. Required fields are marked*