FREE UK DELIVERY WHEN YOU SPEND OVER £150
- Terms apply
ENJOY UK VAT TAX FREE SHOPPING ON INTERNATIONAL ORDERS INCLUDING EU
Our Jermyn Street Shirts
Jermyn Street is recognised as a street for gentleman's clothing retailers, where you can find high-quality British made shirts, suits and accessories. Harvie & Hudson have been part of this heritage since 1949. Seven decades later and Harvie & Hudson are stronger and better.
At Harvie & Hudson, every one of our men's luxury formal shirts is of the highest quality, with heritage sewn into every fibre. Our beautiful shirts are designed in the UK and are made from Egyptian Cotton, the finest fabric for shirts. Our white Jermyn street shirts, for example are dedicated to impeccable tailoring with a luxurious look and feel, suitable for all occasions. Our workwear collection includes the famous Oxford shirt with its distinctive weave and soft durable fabric, which is perfect for the modern gentleman. In 2018, Harvie & Hudson introduced a traveller edition shirt for men living in luxurious lifestyles in London's most exclusive boroughs.

Discover the luxury tale on our Jermyn Street Shirts from buying to production to finally making it on the shelves of our Flagship store.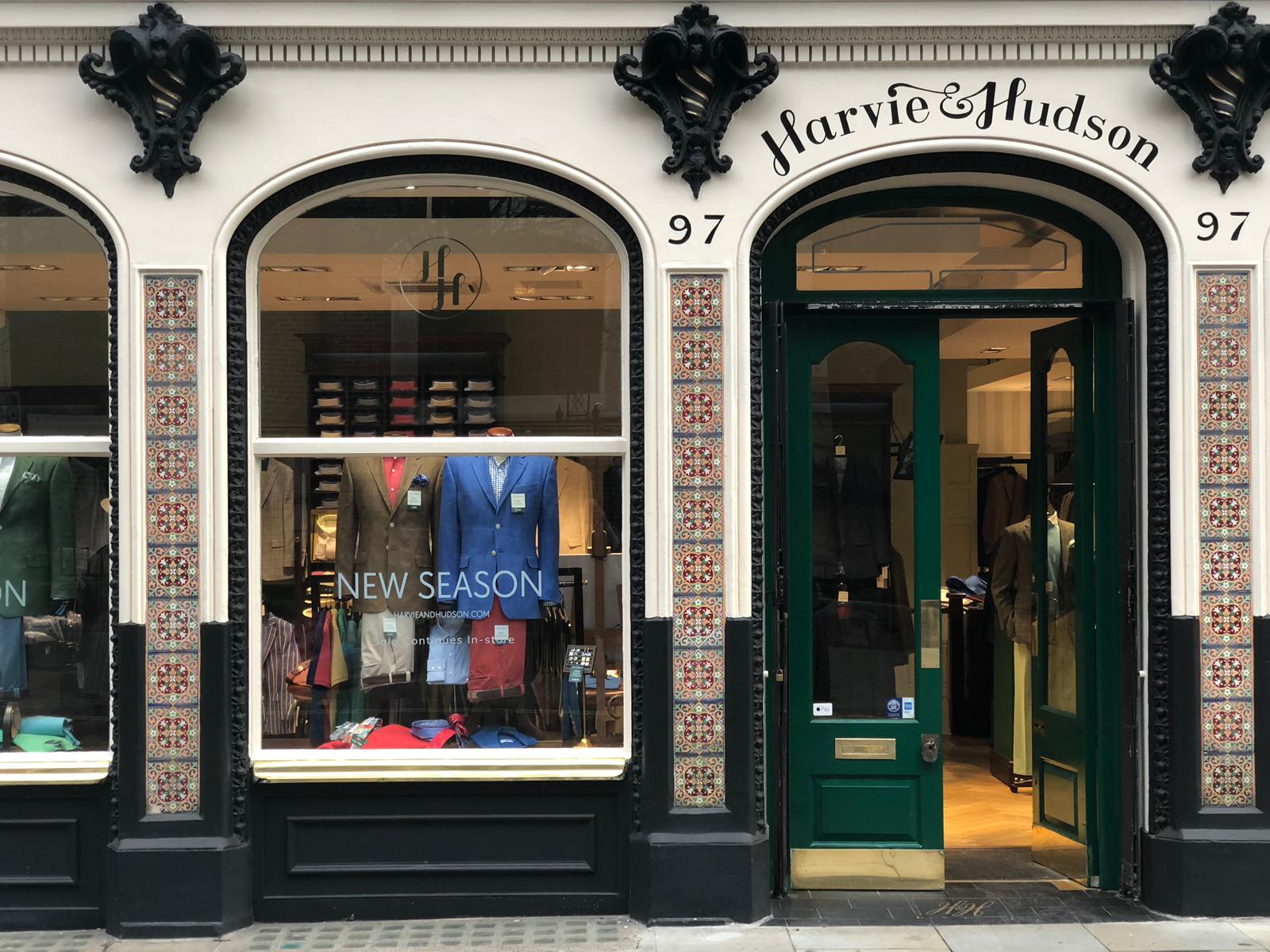 Our Buying Process

You will have noticed that we use different textiles, materials and weaves in our collections. Why? Because we want our customers to have a varied and stylish wardrobe for all seasons. To create our garments, components are selected from different parts of the World and are exclusively designed in the United Kingdom with you in mind.

Have you ever wondered how your favourite retailer chooses their clothing line for the season? Harvie and Hudson are excited to invite you behind the scenes and share some of our buying secrets. We like to think ahead and are always prepared two seasons in advance with extensive advice from our loyal suppliers and trusted buying team as well as feedback from you, our customers. The buying process takes months of preparation, but the beauty of this is that our Directors like to get involved, so you are guaranteed to get an exceptional collection every season. Our Director, Mr Richard Harvie's signature design is strong prints, fun colours and interesting trims. With this in mind, you will have observed that our Summer Collection always has bold colours i.e. Bright Yellow, Avocado Green and Hot Pink etc. Mostly importantly these strong colours are interchangeable and easily mixed and matched with all the clothing we have to offer. We choose are garments based on the season too. In the summer season, it is all about Linens, and in the colder months it is about wool.
Mr Harvie makes the buying decision with his trusted colleague and Flagship manager, Matthew Beadle. They get together to create a unique and stylish range by looking at numerous swatches and trims, from a range of carefully selected supplies. Here are some images that show different coloured and pattern swatches.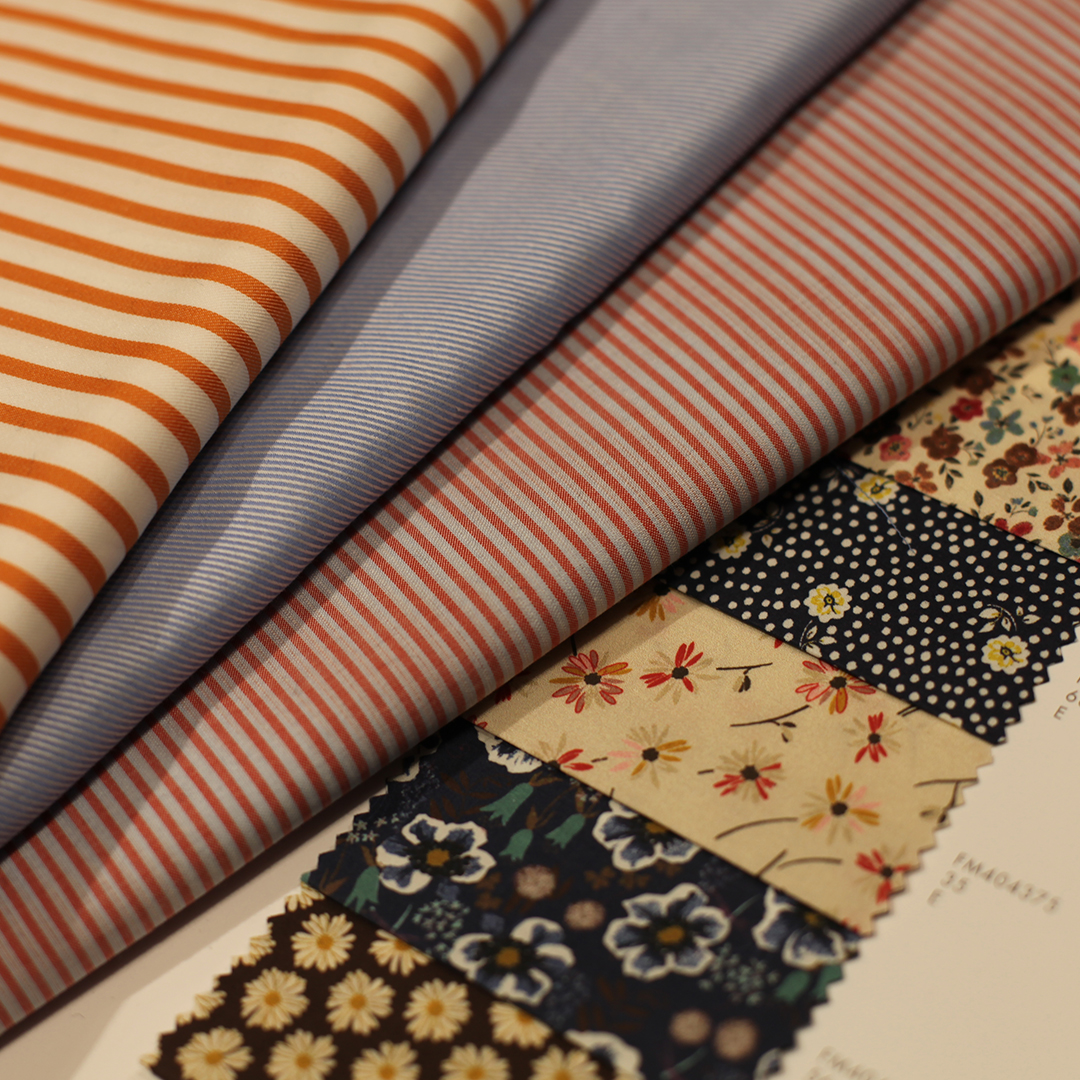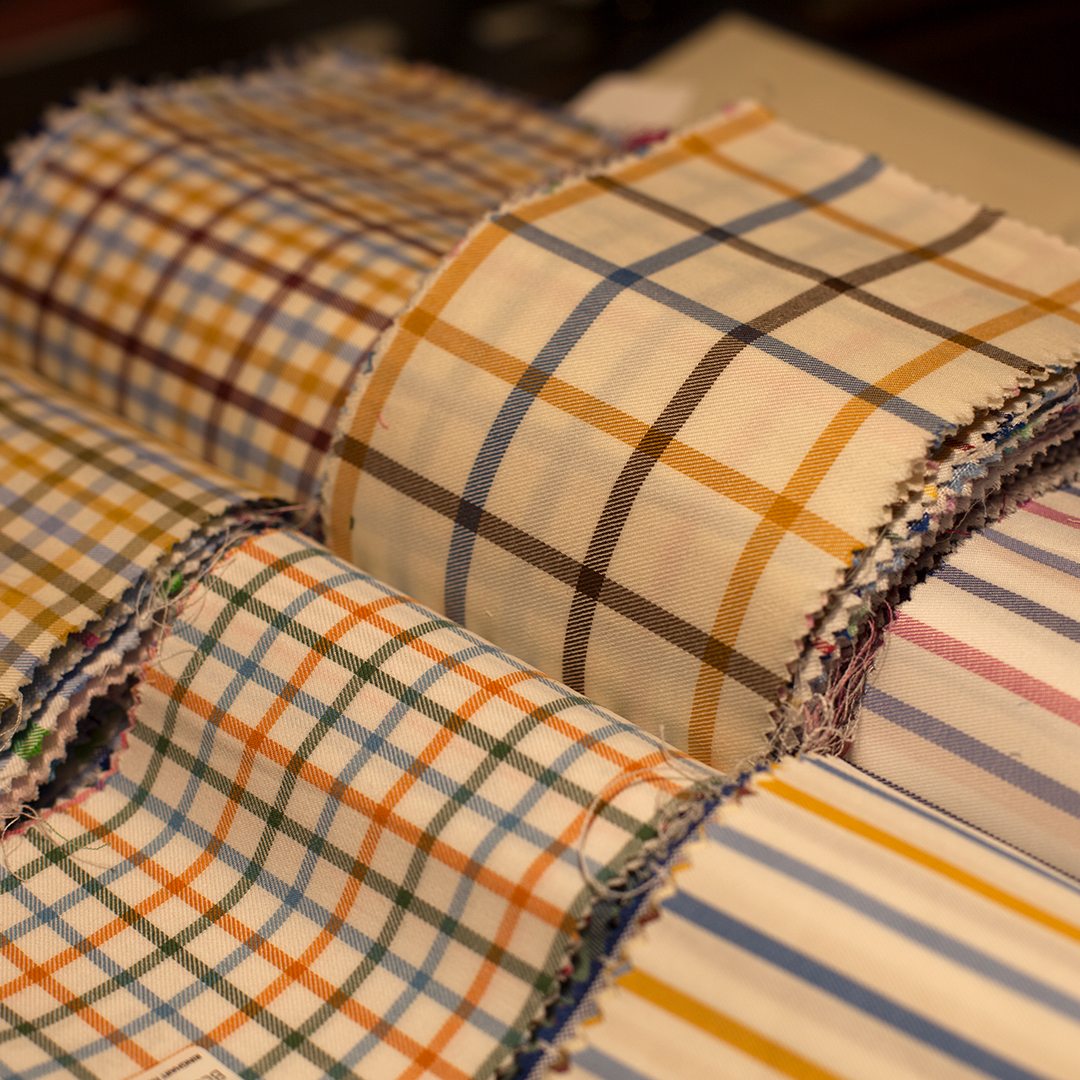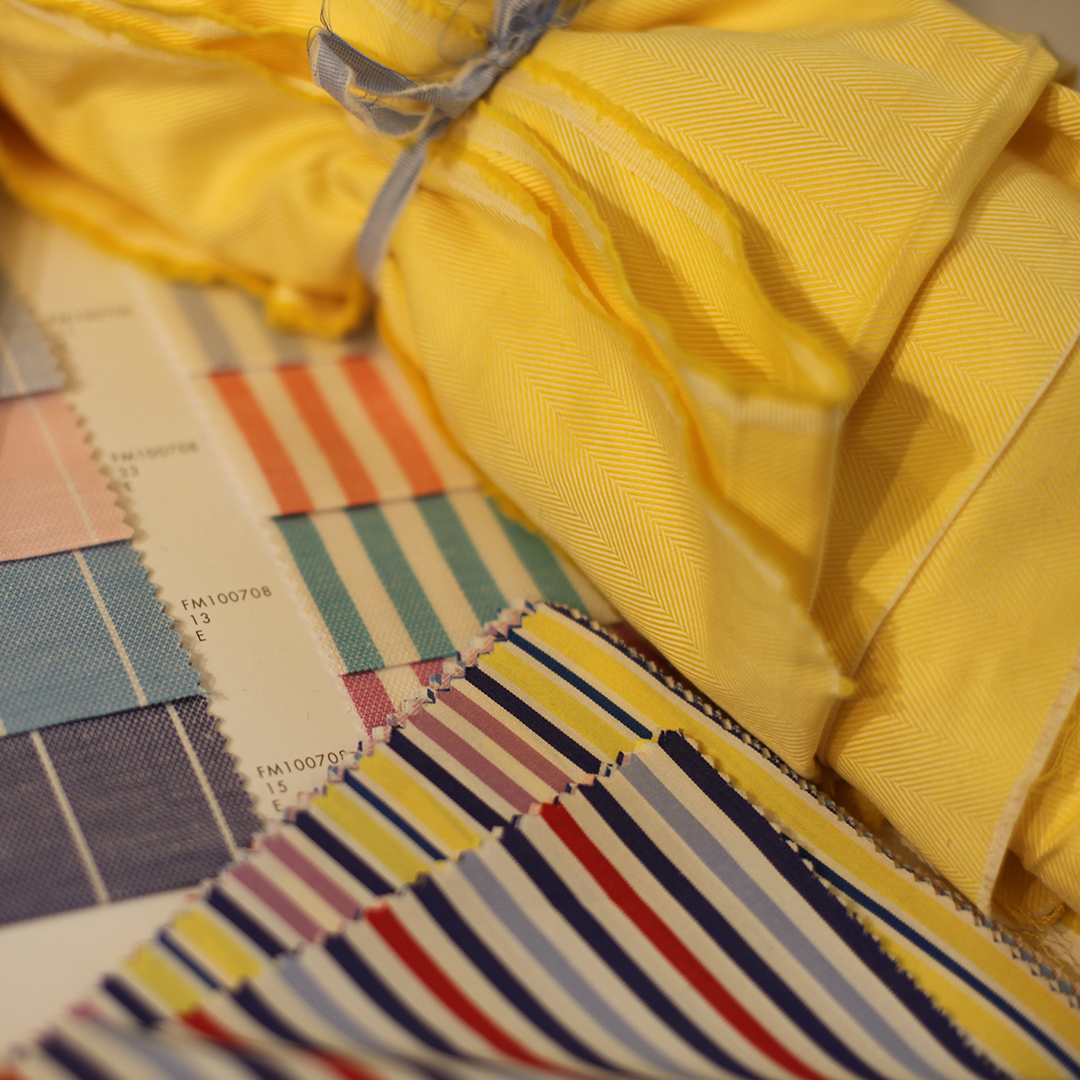 Two days is spent on experimenting with materials, linings and buttons to come up with the best products. Inspiration usually comes from travelling to worldwide trade shows, therefore we have been able to improve our products and categories every season, as well as keep up with trends in the Menswear world.

Our clothing Line is always created in limited quantities, customers know this and buy it becasue they know it's exclusive. Our range is milled for Harvie and Hudson only. This makes us unique from other Menswear stores on Jermyn Street.


Our Fabrics

Our main source is Italian and English fabrics. Harvie and Hudson use the best fabric to ensure clothing is high quality for our customers. Here is some brief information about each fabric.

Egyptian Cotton
This is one of the best cottons to use for clothing. We use only the finest Egyptian cotton for our Business Shirts because it makes them more softer, finer and lasts longer than any other Cotton. Harvie and Hudson like to invest in making premium and quality shirts for the modern gentleman, just look at our reviews on trustpilot for some insight into what our other customers think of our products.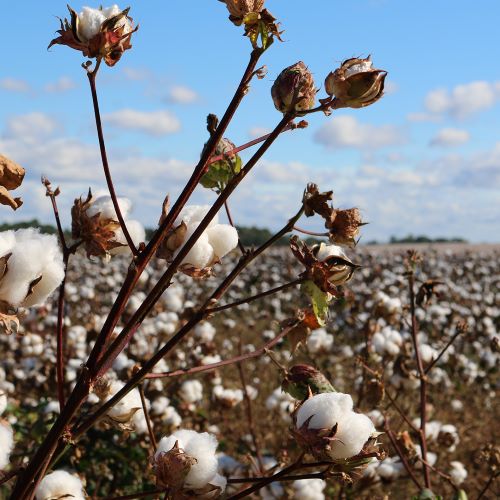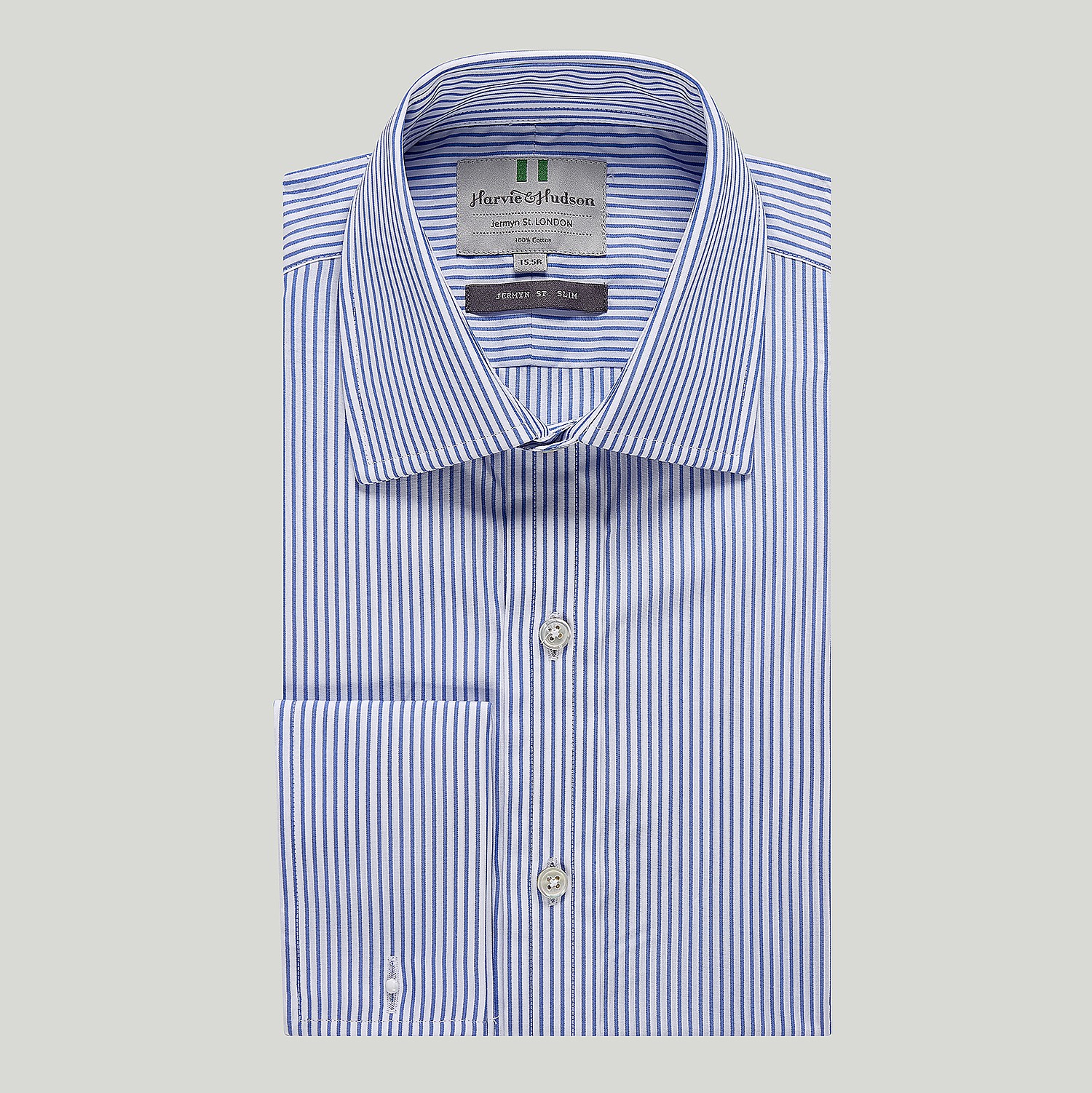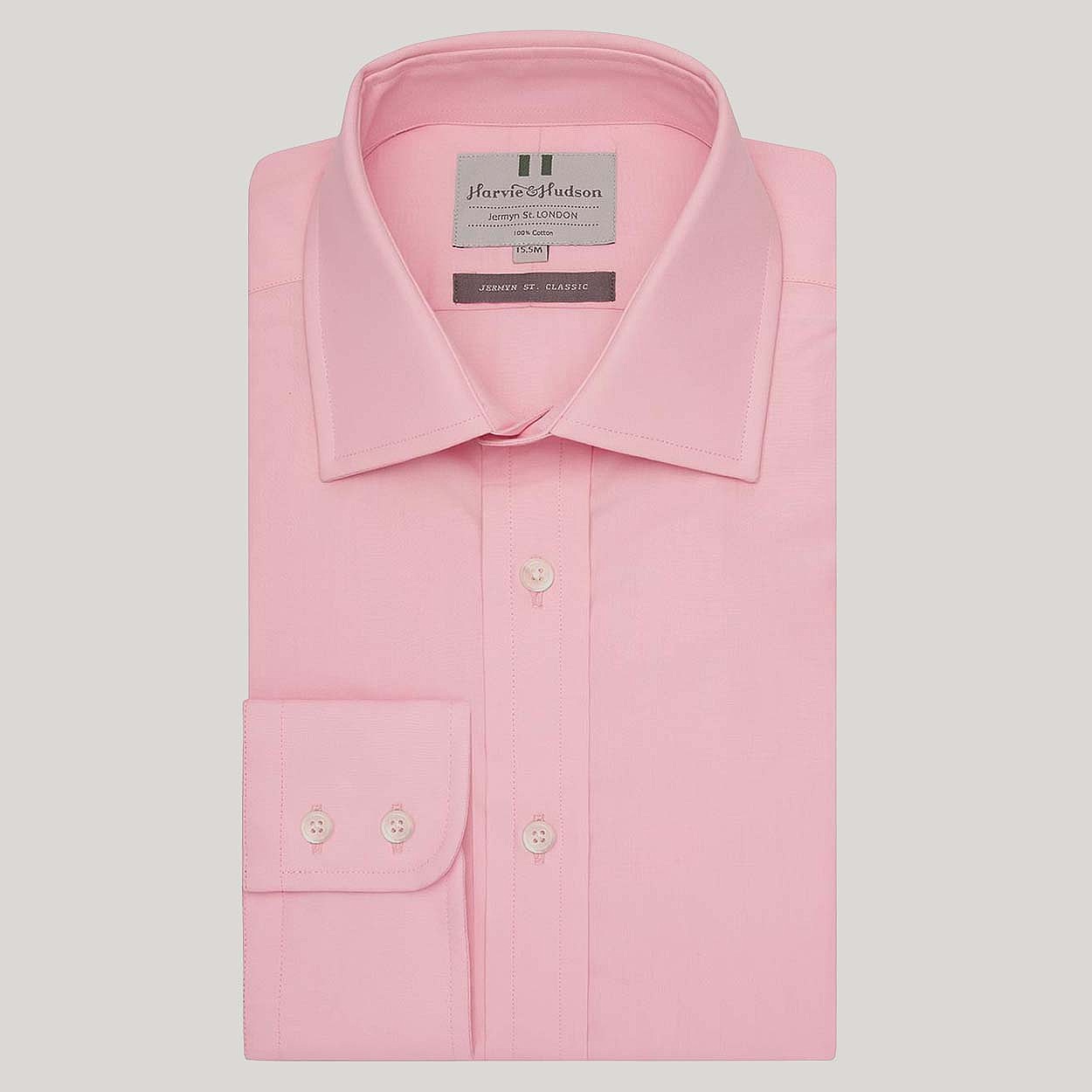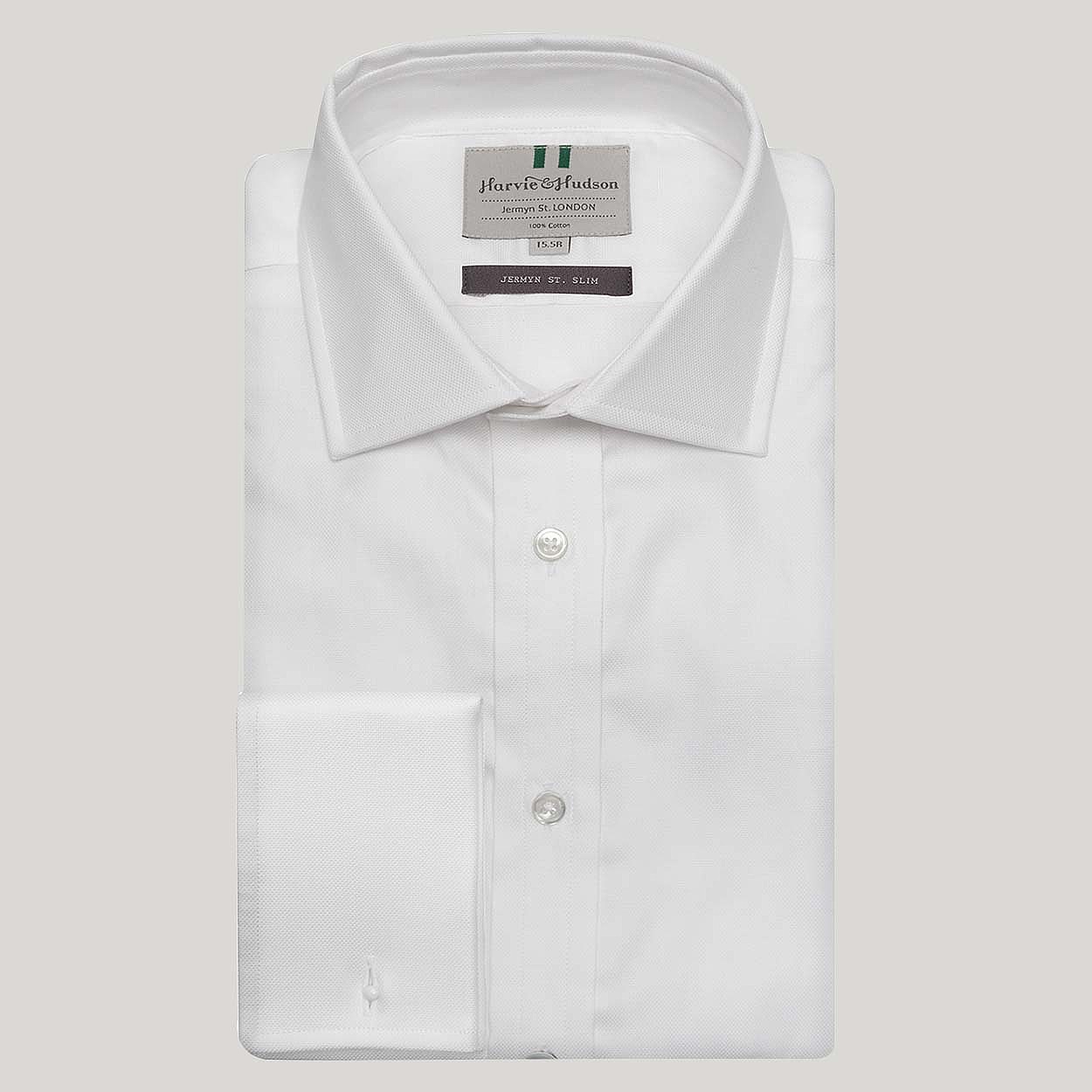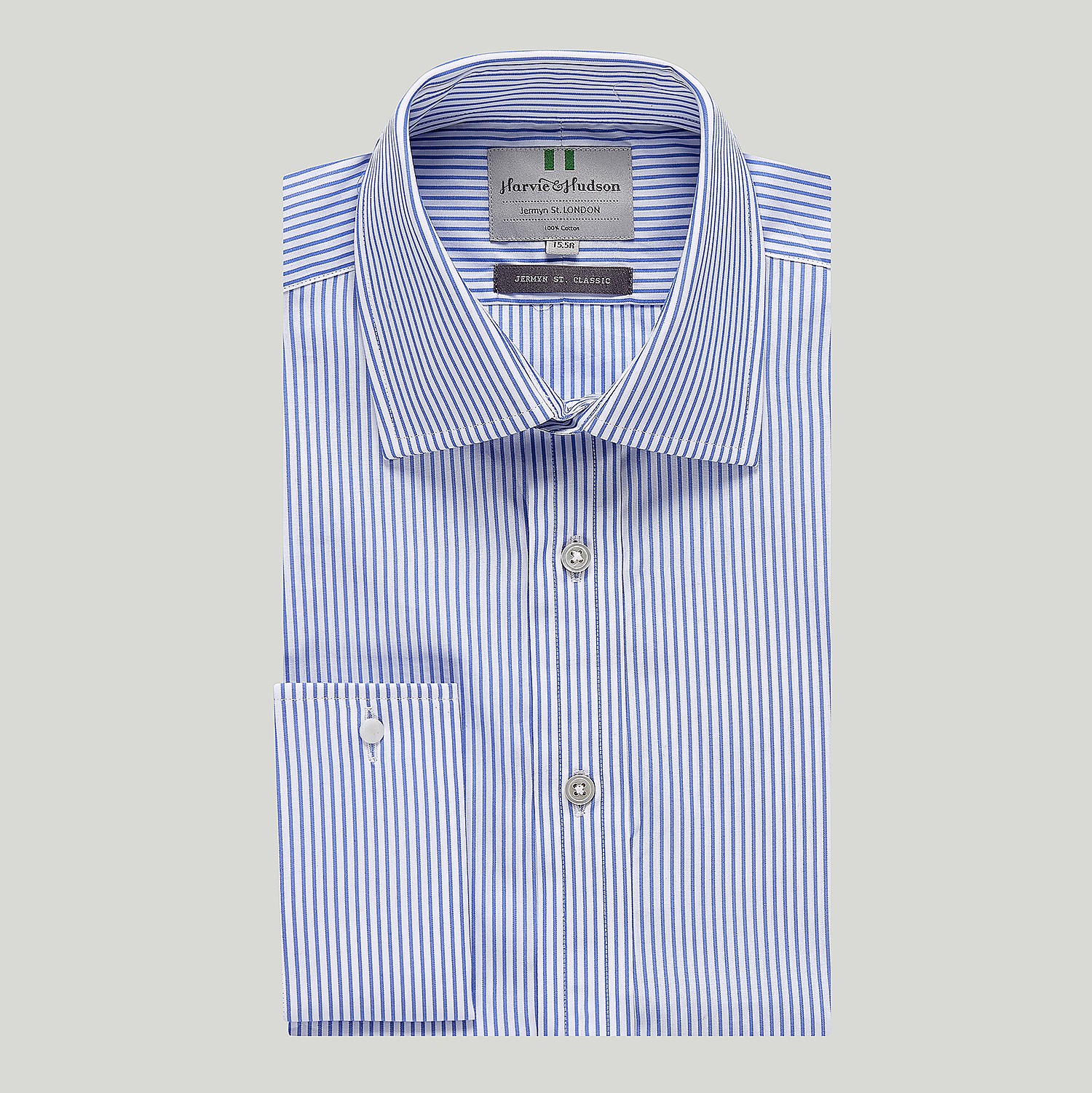 "Ethically constructed with Egyptian Cotton for ultra-comfort."


Lightweight Cotton
We provide garments for all weather seasons. Lighter weight Cotton is better for clothes worn during the warmer seasons, as it can easily absorb body moisture, keeping you cool and comfortable. You will find that many of casual shirts are made from lightweight Cotton, and these make perfect Shirts to take abroad on holidays when relax mode is set to on.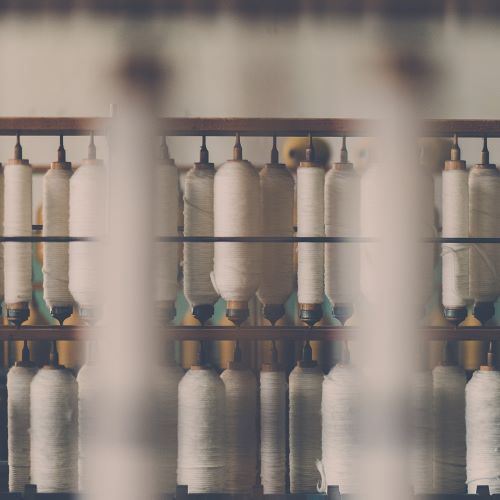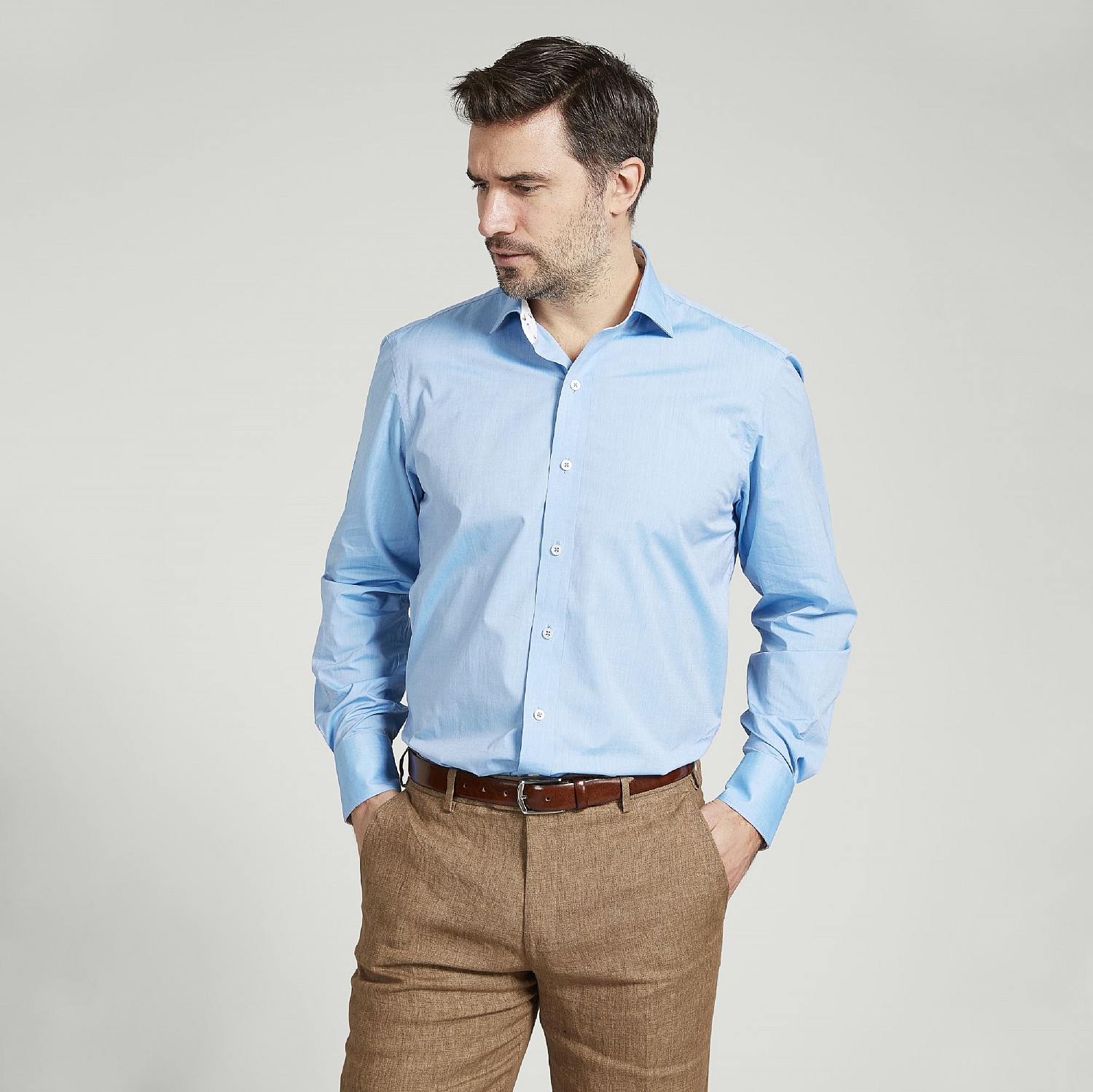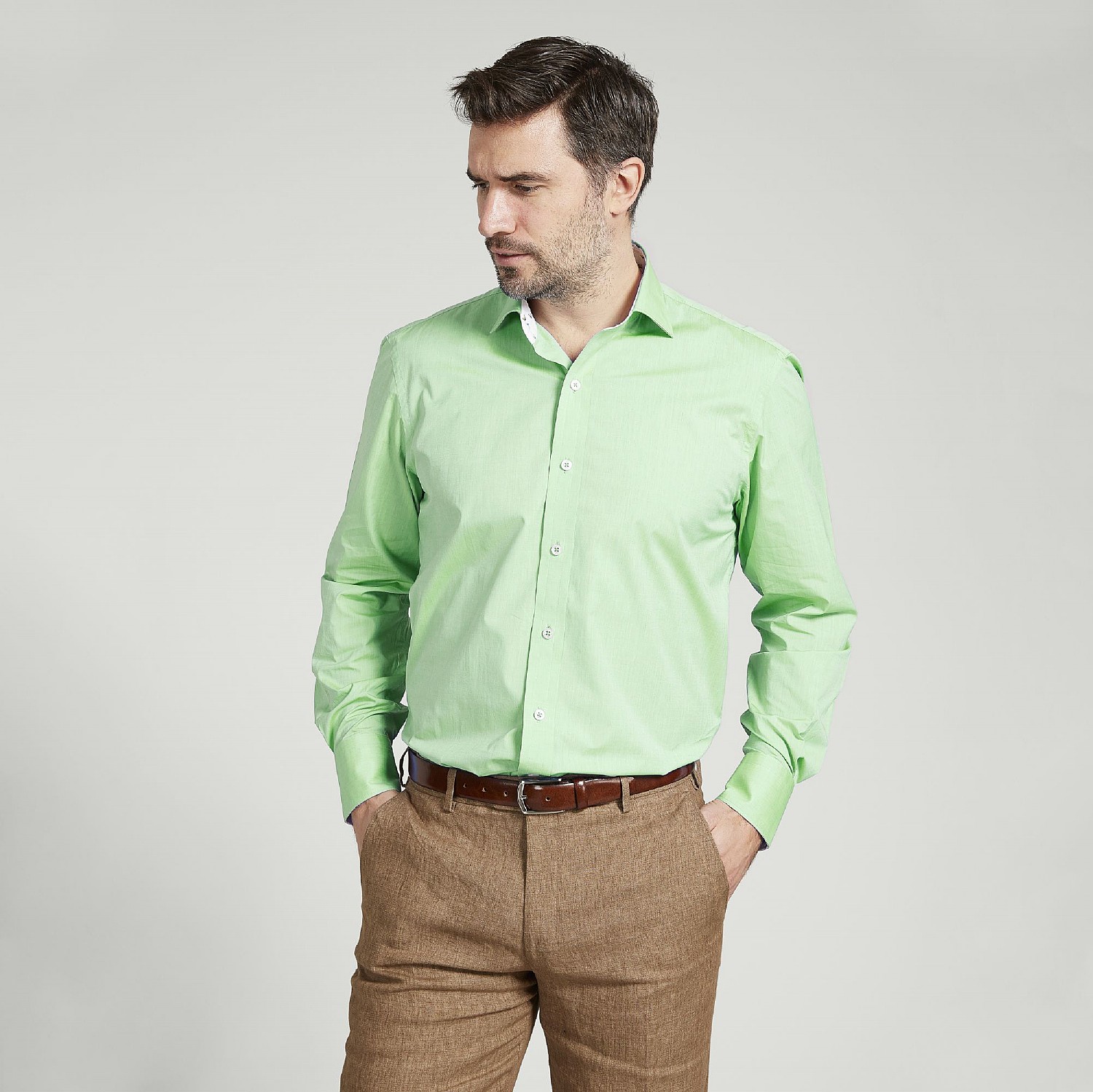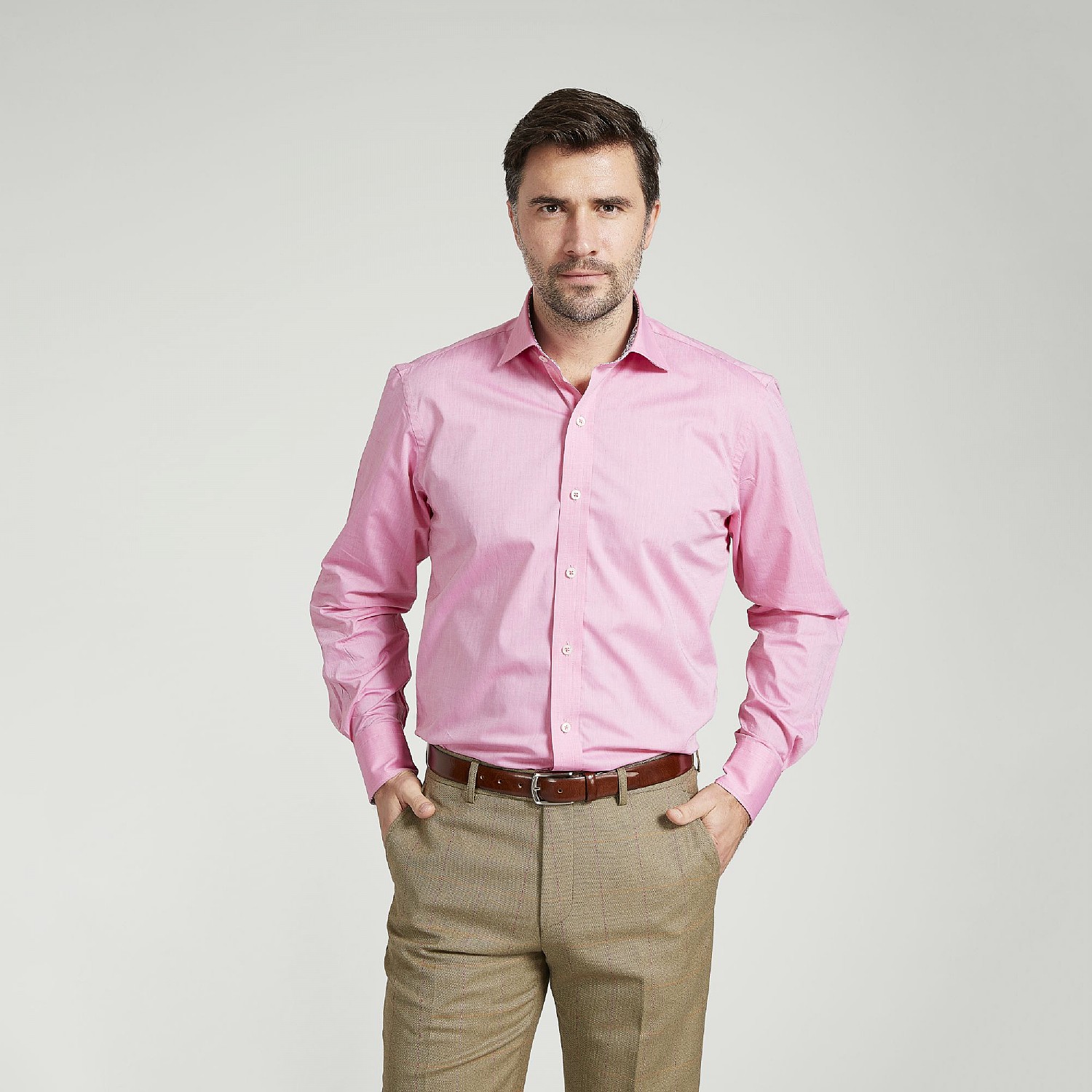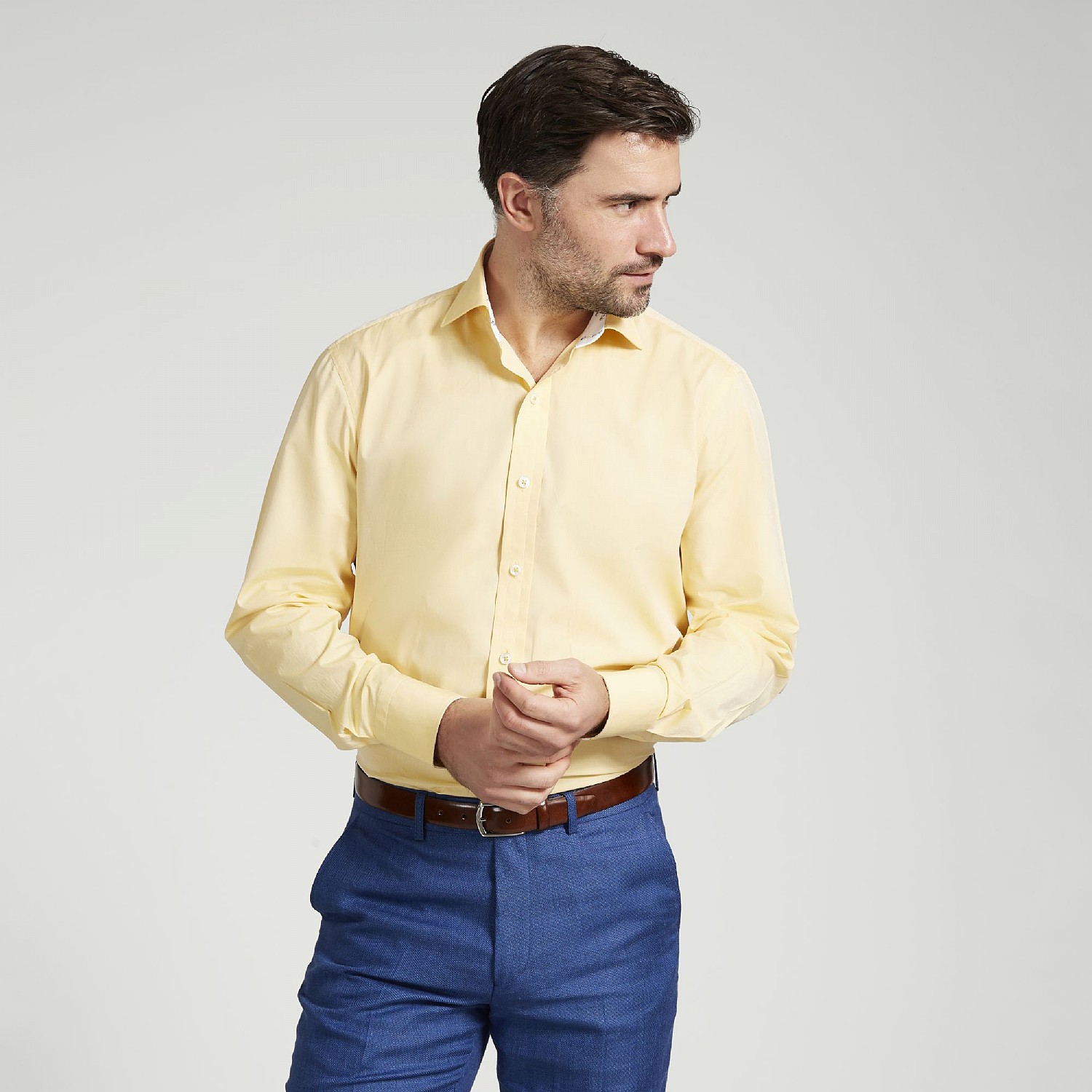 "Soft, Strong and eco-friendly are benefits of our Casual Shirts."


Italian Linen
Linen is a great option for hot weather. It is considered the strongest natural fibre. Our Jackets are made from 100% linen and are designed to resist the heat and let airflow through the body better, making it comfortable to wear. Why not take a look at our current selection here.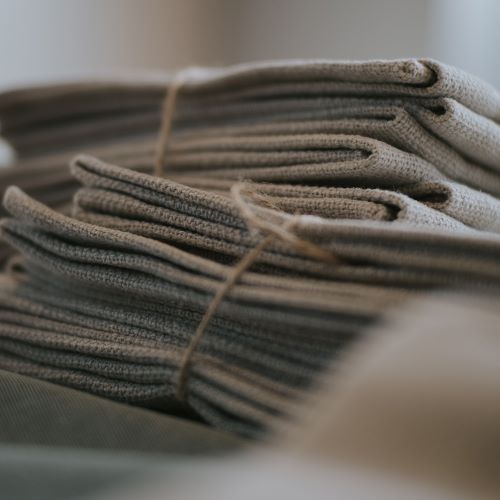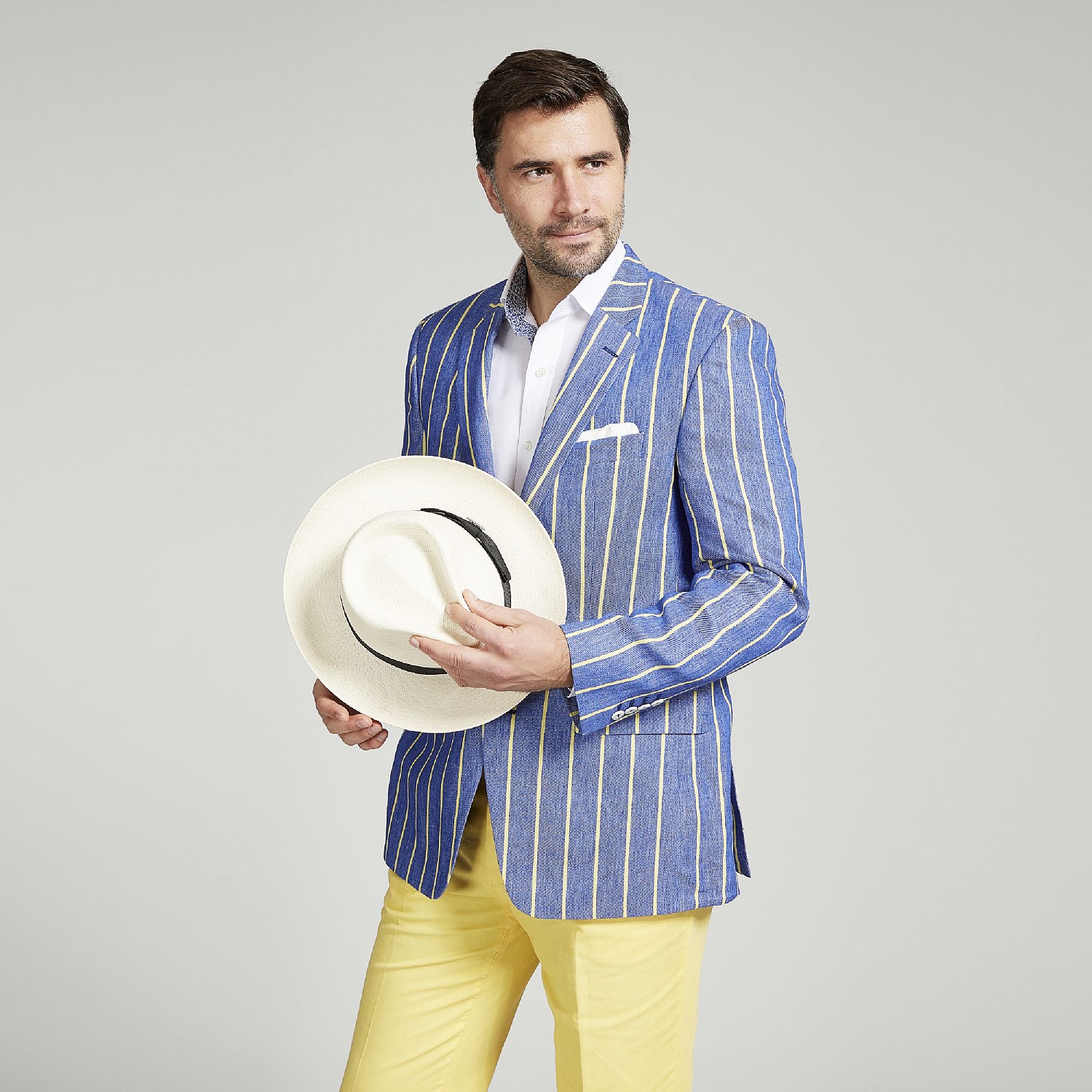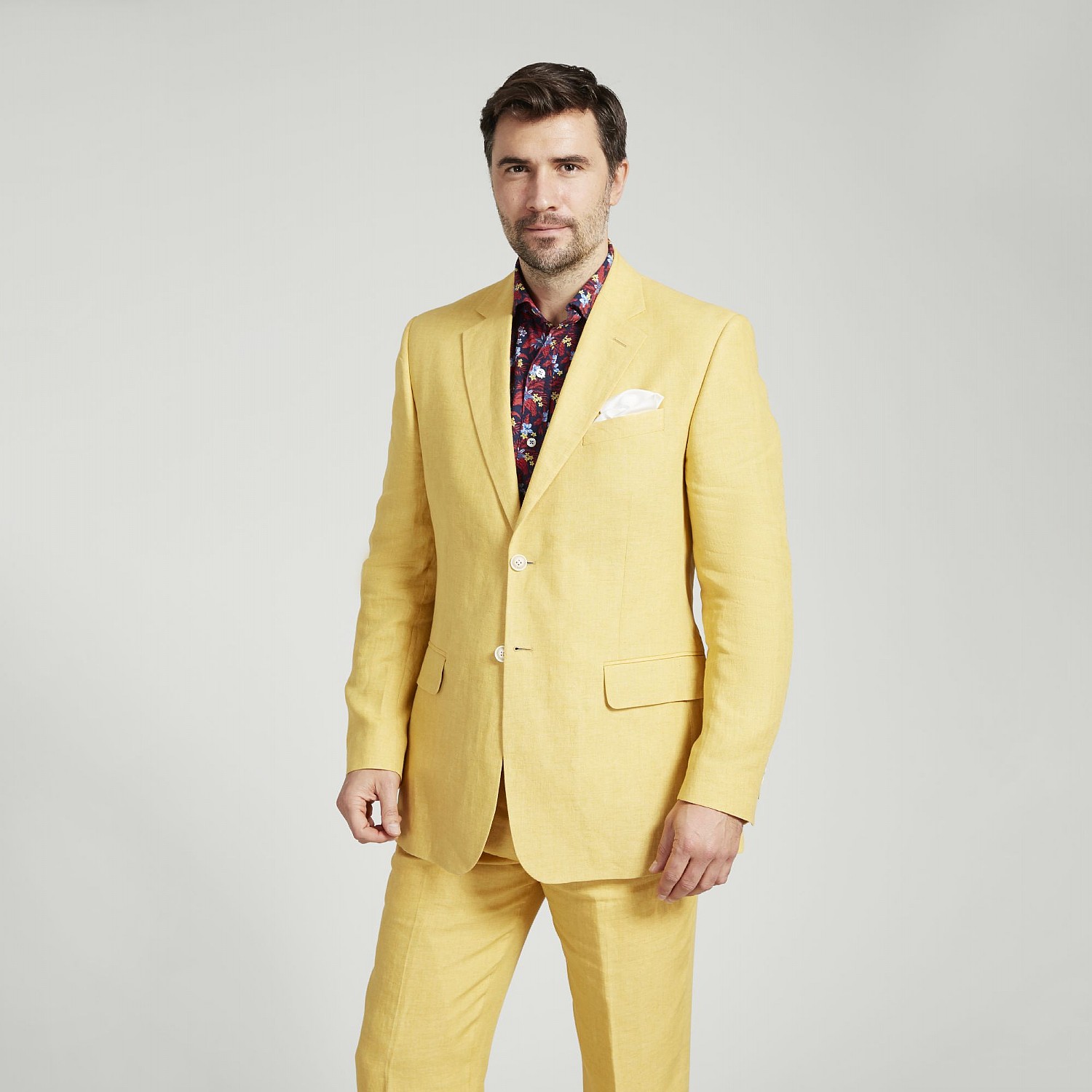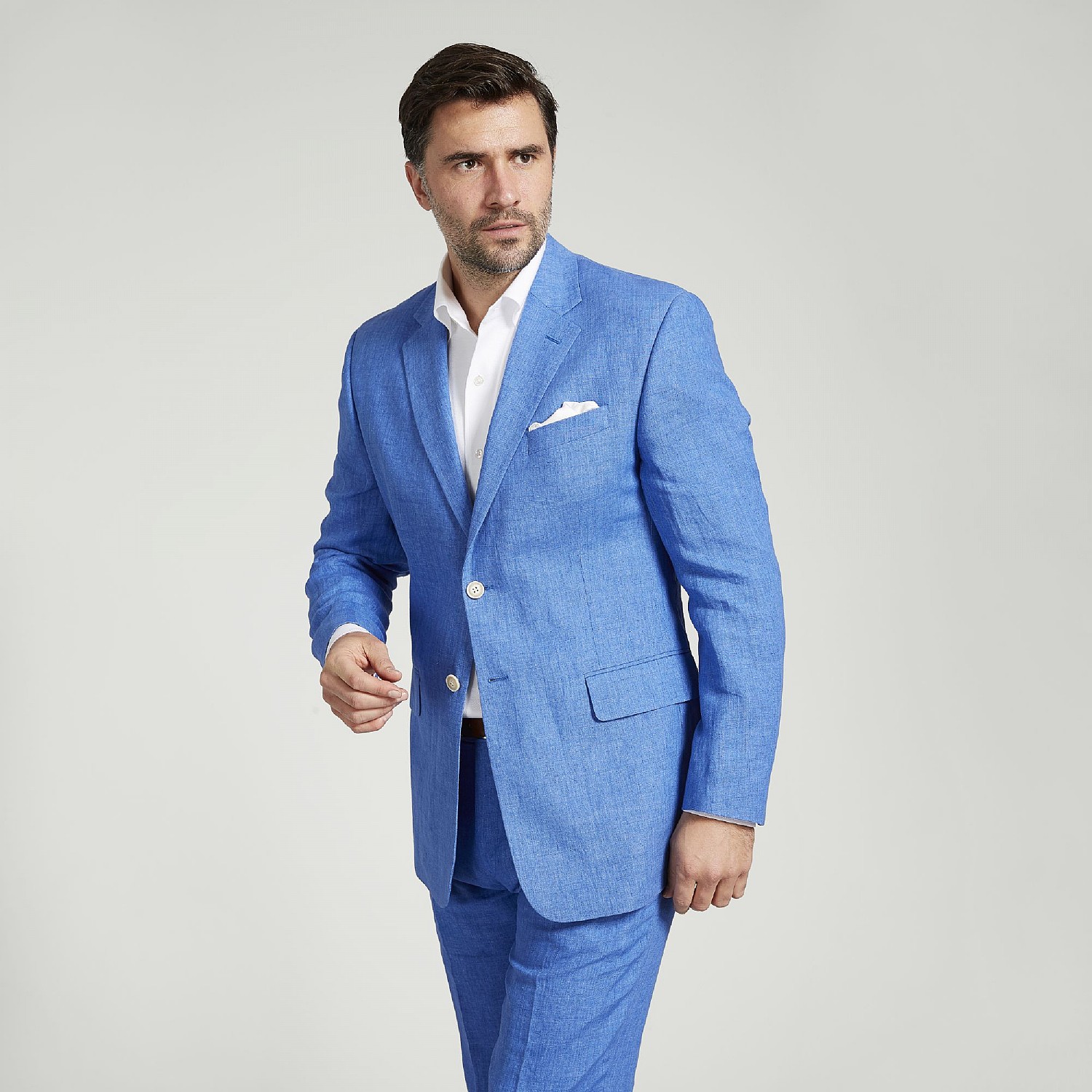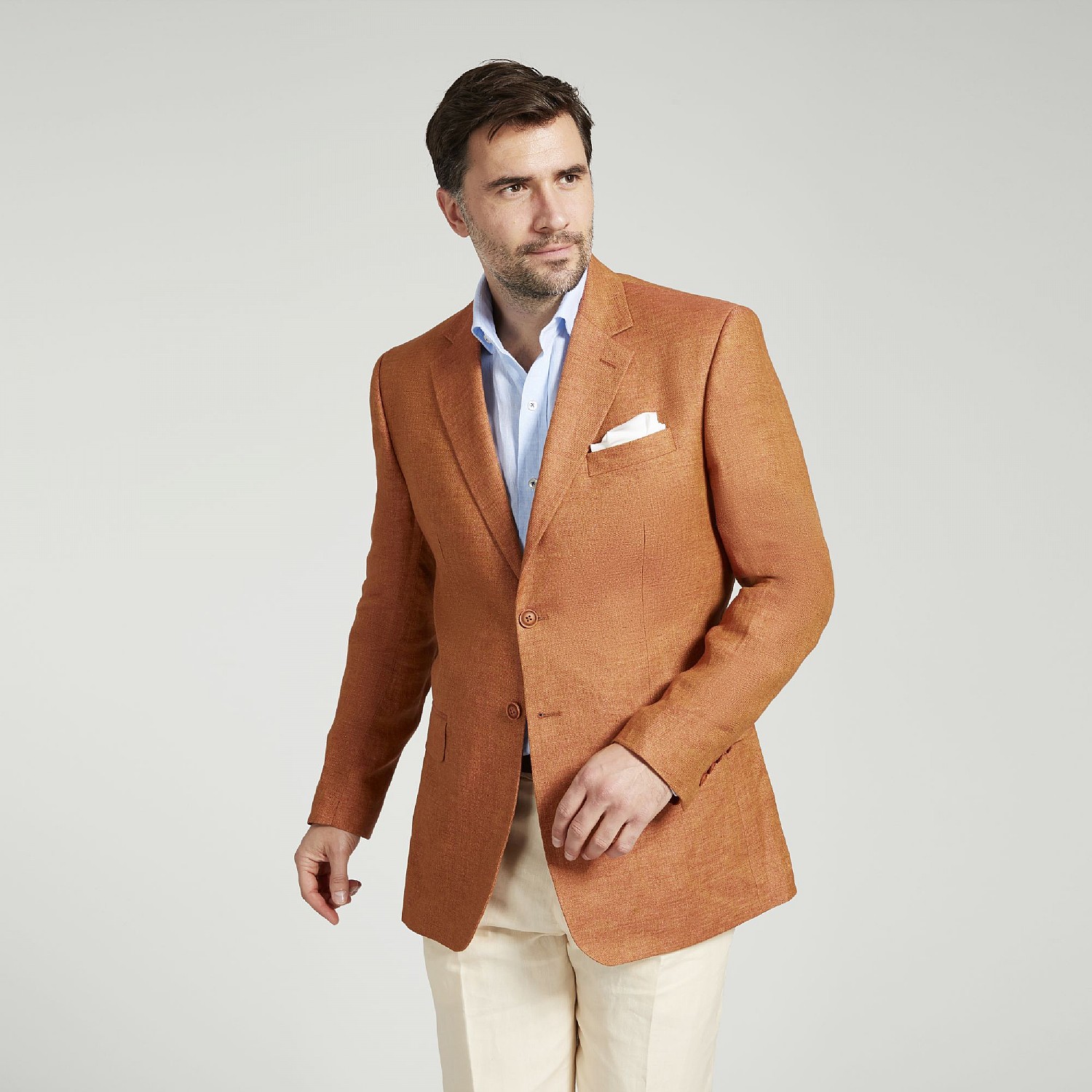 "Made from luxury Linen. Making it both breathable and durable. Ideal way to keep cool when the temperature rises."

Our Production Process
Take a sneak peak inside our production process. We are always striving to improve our processes to keep being innovative, original and creative.
"My First Experience Of Harvie & Hudson"
By
Alan Cannon Jones
, 28 Feb 2023
Today I visited Harvie & Hudson in Jermyn Street for the first time. I was greeted professionally soon after entering the shop and made to feel welcome. As I was seeking shirts it was to this department we went. I was asking various questions as I have not purchased shirts from H & H before. The knowledge of the staff was indeed given with experience and as there is an offer at present i purchased three classic shirts. Only on paying at the till did I learn that I had been looked after by Mr Harvie himself. It was wonderful to be greeted and receive service that made me feel a special customer. Be assured I will be telling my friends that I have found a retailer who I can recommend. And, i am certain to return.
Leave your comment
Your email address will not be pulbished. Required fields are marked*