FREE UK DELIVERY WHEN YOU SPEND OVER £150
- Terms apply
ENJOY UK VAT TAX FREE SHOPPING ON INTERNATIONAL ORDERS INCLUDING EU
This month, we had the privilege of working with our favourite perfume brand in Jermyn Street, Floris, to discuss how to match your fragrances to your outfit. Just like us, Floris are a family-run business with a British heritage, something we are both proud of. In the unlikely event that you are unfamiliar with the brand, Floris are a British family perfumers since 1730. They are the only Appointed Perfumer to Her Majesty the Queen. Aside from Royalty, and icons such as Winston Churchill, they are equally loved by the public due to their excellent selection of beautiful scents and quality ingredients used. In addition, to their fragrances, Floris sell grooming products for men and women in-store and online.

Today, we've created three different looks with our AW19 Collection and spoken to a specialist perfumer to recommend fragrances to each look. We also had the opportunity to interview store manager, Irlanda Zapatero.

If you're wearing an Elegant Style
Many of our customers enjoy wearing a classic look to intimate weddings, birthdays, anniversaries and christenings. Usually we find ourselves recommending customers to wear our Navy Wool Suits. In this instance, we went for our Birdseye Suit with a Checked Shirt, Sky Paisley Tie and a White Handkerchief. This style can be worn during the day and evening, the perfect colour coordination and breathable fabric calls for citrus fragrance. Our perfume expert recommends spraying yourself with the Jermyn Street Eau de Parfum. It was developed as a crisp citrus green fragrance to represent the location of the Floris shop on Jermyn Street, St James. It's a bright fresh yet sophisticated blend conjuring up crisp cotton, fresh gins and the green plane trees of St James Park. Therefore, it's the perfect tonic to the clean elegant look. Grown up but understated, this is the ultimate gentleman's fragrance.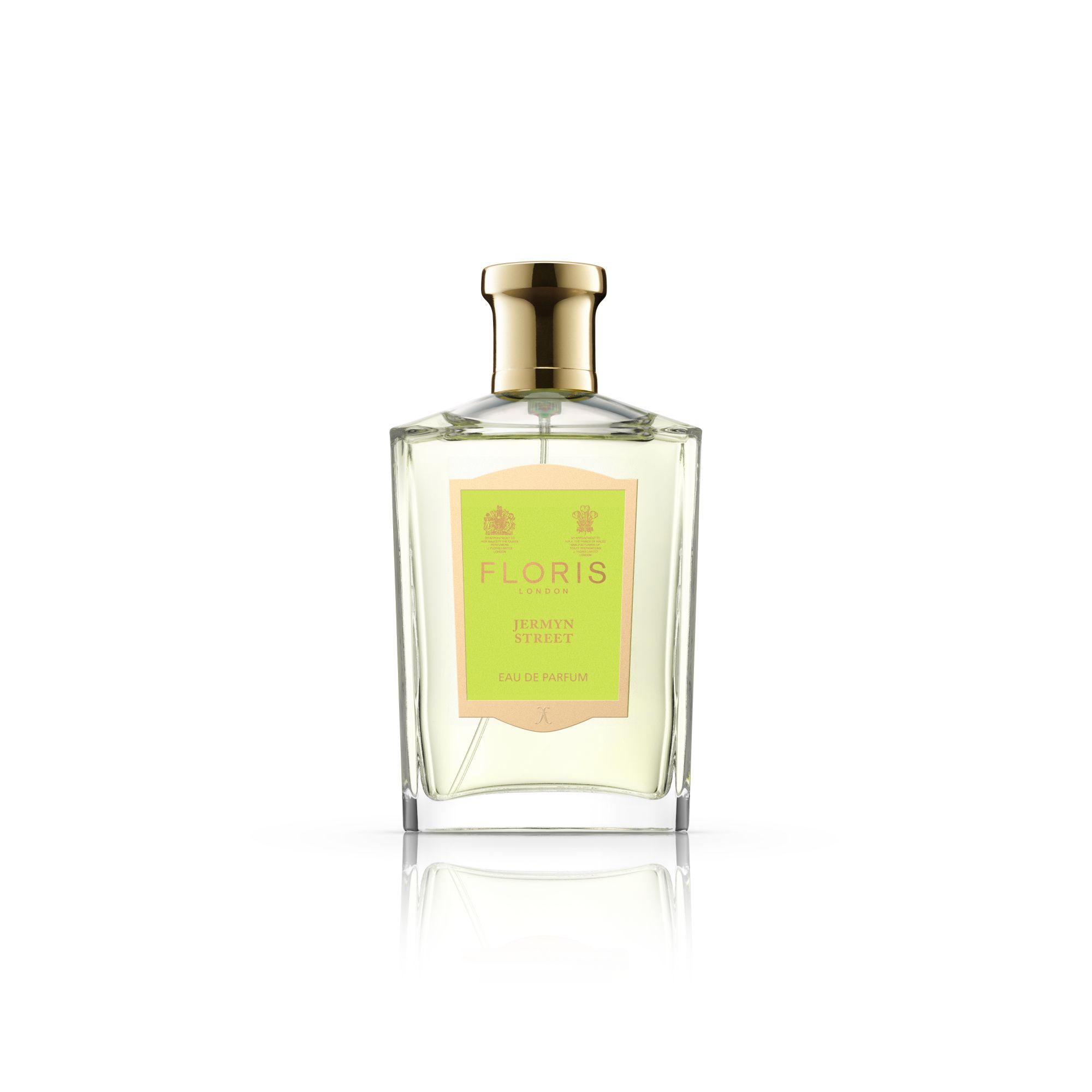 If you're wearing a Classic Style
For this look, we recommend wearing our best-seller Navy Paisley Velvet Jacket to any function. To make it contemporary our Grey Neck-roll Sweater with a Blue Handkerchief completes the outfit. It's always best to add a contrasting coloured Hank to your Jacket breast pocket to bring the look together. As you prepare for the main event, Floris recommends their newest fragrance Vert Fougère Eau de Parfum as a great companion for this look. It's versatile and can be worn day and night. It is also a fragrance of contrasts. A fresh opening, light with unusual pairing of top notes (galbumum, grapefruit) suit the more relaxed feel, but soon develops into a deep and complex, at times dark fragrance with notes of lavender, smoke, patchoul, cedarwood and ginger.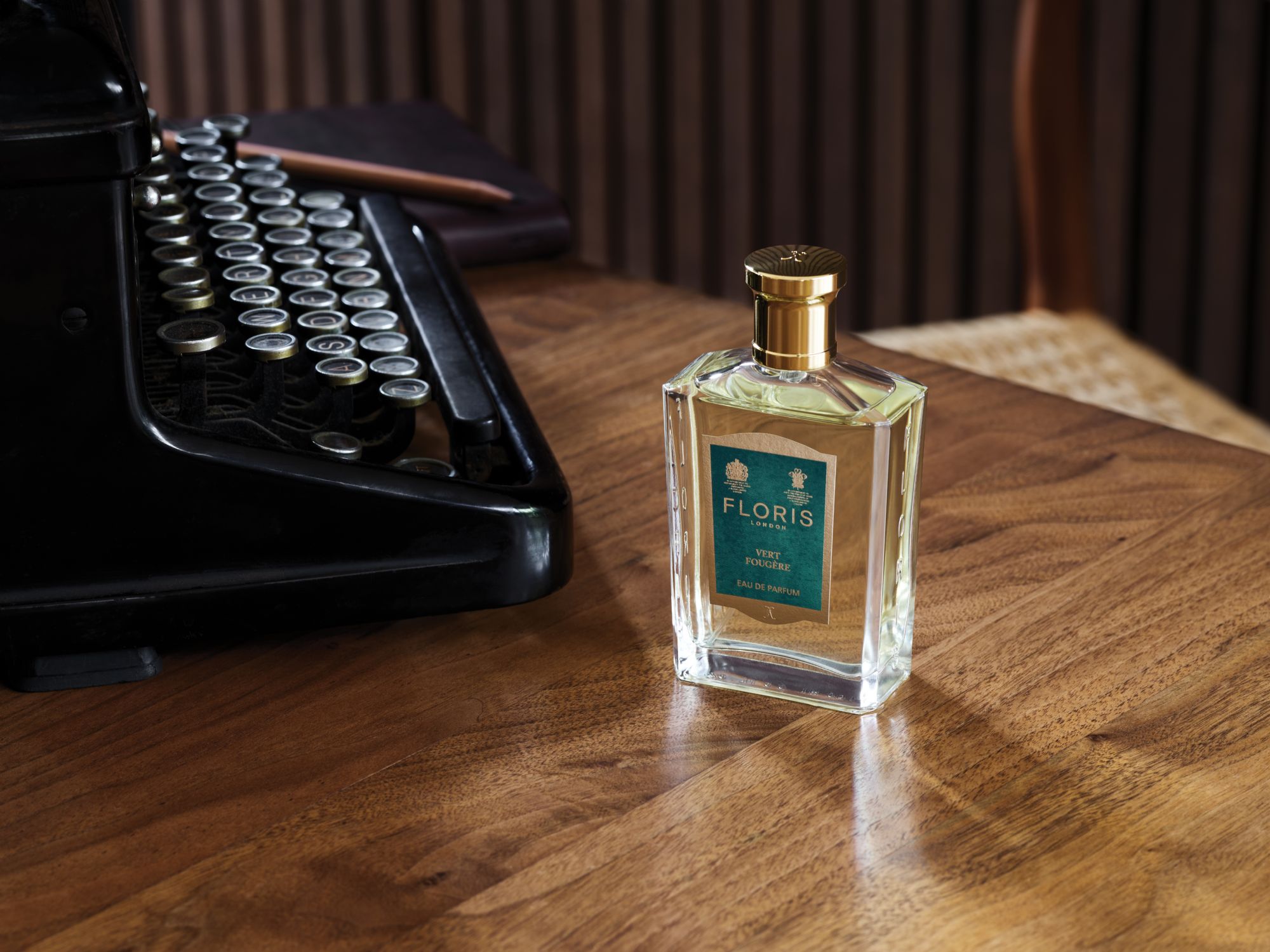 If you're wearing a Bold Style
You will find our Collection is if full of vibrant colours from the big pieces like Jackets to accessories like Socks. Create a bold style with our Brown with Gold Overcheck Jacket and its matching waistcoat. To make the gold colour pop more wear our Fawn Corduroy Trousers and accessorise it with the Yellow Pheasant Scarf. This well-cut tailoring with classic shapes and materials must be worn with Leather Oud Perfume. It is as unique the person carrying this style, making it the perfect pairing. Glowing modern amber notes complete the harmony adding depth to the woody base accord.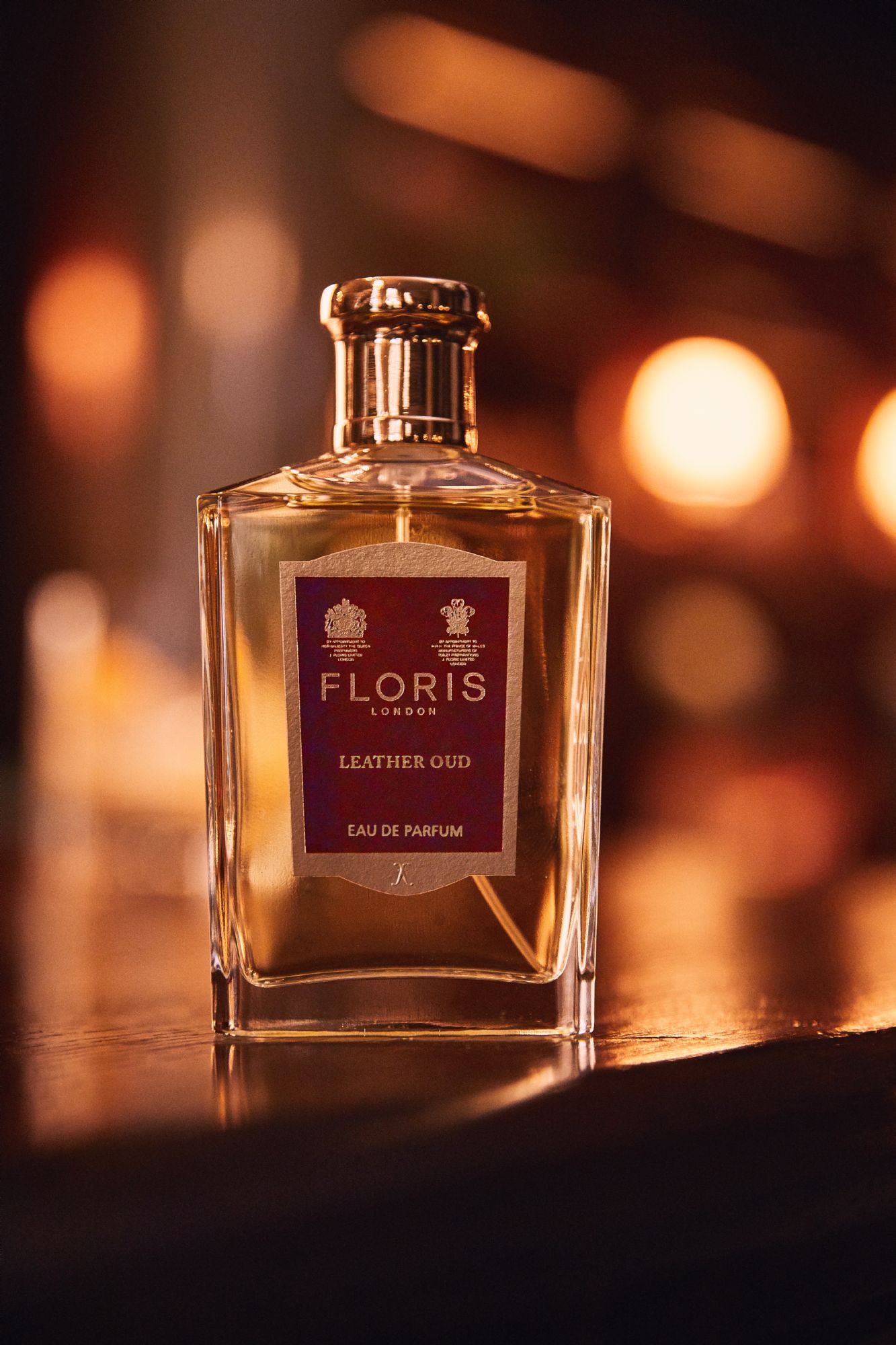 Interview with Store Manager, Irlanda Zapatero

Find out more about Floris with Store manager, Irlanda Zapatero. She gives helpful advice on how to choose the perfect fragrance.

What perfume do you recommend men to buy for the Autumn/Winter?
When the days get colder, it's good to update your fragrance wardrobe with deeply warm, spicy or woody scents that will perfectly compliment casual evenings in by the fire, or crisp evenings out. We would recommend testing out Vert Fougère, Santal, Leather Oud or 1976 to mention a few. If you prefer lighter scents, woody citrus '1962' or No. 89 are also great choices as they are fresh but have depth and character from the woody base notes.

What fragrance should every gentleman have in their grooming kit?
No. 89 is an iconic Floris fragrance that every gentleman should have as it goes with every outfit and suits every occasion. It has light freshness yet is an incredibly masculine scent. Its strength comes from its complexity. Orange and bergamot blended with lavender and neroli give No.89 its classical cologne aspect. Warmed with a touch of spicy nutmeg, the floral heart is underscored by the dominant woody accord of sandalwood, cedarwood and vetiver. Worn by Ian Fleming and with Floris appearing in both the original James Bond books and recent films, No.89 is a timeless Floris classic.

Why are Floris Perfumes a must-have?
Floris is a British fragrance house, born in 1730, and since then we have been providing fragrances for stylish generations. We are also the oldest independent family perfumer in the world and the only appointed perfumer to Her Majesty the Queen.
Our fragrances are made in Britain, using the finest essential oils and essences gathered from around the world. Floris offers its customers craftsmanship and expertise, poured into a product created with love for detail.

What are your top tips when it comes to purchasing the perfect fragrance at Floris?
If you visit our shop on 89 Jermyn Street, our experts will be able to help you to understand what type of scent you are looking for and that way find your next signature scent. We also offer bespoke services where you can create a unique fragrance that will be exactly what you are looking for.
Leave your comment
Your email address will not be pulbished. Required fields are marked*