The Way To a Man's Heart
Love is patient and kind; love does not envy or boast; it is not arrogant or rude. It does not insist on its own way; it is not irritable or resentful; it does not rejoice at wrongdoing but rejoices with the truth. Love bears all things, believes all things, hopes all things, endures all things. Love never ends. 1 Corinthians 13:4-8

At Harvie and Hudson we pride ourselves in designing beautiful garments for our customers, which is why we have full confidence that you will find the perfect gift with us. As Valentine's Day is approaching we wanted to give you some ideas of what you could buy for your loved one. We have a variety of options, so there is no reason you shouldn't have your gift ready for February 14th.

GIFTS FOR BOYFRIEND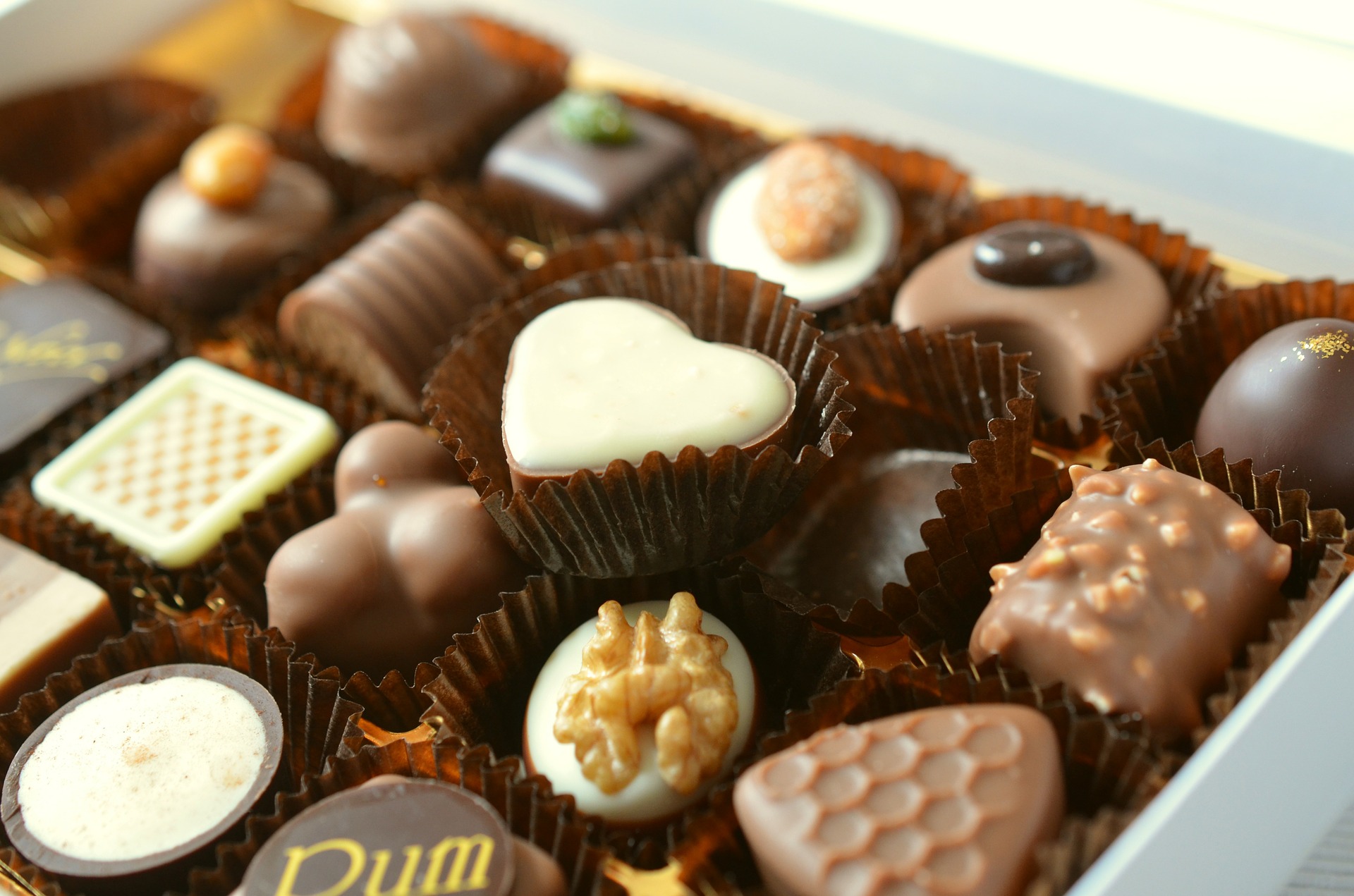 No matter how long you've been with your boyfriend, we have the perfect gift for him. You're bound to find something that shouts "I love you" in our Spring Summer Collection 19. Just like these mouth-watering chocolates, our clothes are inviting and full of flavour, which shows through the vibrant colours of our dashing Shirts. Look below at our beautiful selected Shirts for your boyfriend, something you can give to him as a present on your romantic dinner date. Our unique prints will no doubt blow away his mind. They are original, artisitc and attractive. It will transform his wardrobe. Don't forget his favourite chocolates to complete the gift.

For the man that has been by your side through hardships and joyful time, they definitely deserve a gesture of love on the 14th of February. Why not surprise them with a lavish outfit to wear on the day from Harvie and Hudson. For a romantic date, we recommend going for a clean and classic style with accessories that pop for a nice finishing touch. Our Light Navy British Wool Suit combined with a White crisp Shirt and a stunning red tie is great Valentine's Day gift.


For a cultural date we suggest you buy your husband an outfit that will make a fashion statement. Try our Men's Silver and Blue Jacket in a Check design. The mixed fabric makes this UK design for Men's Check Jacket, comfortable to wear and oozes confidence. Match it with our Butterfly Print Shirt and Mediterranean Blue Linen Trousers. This will create a handsome outfit!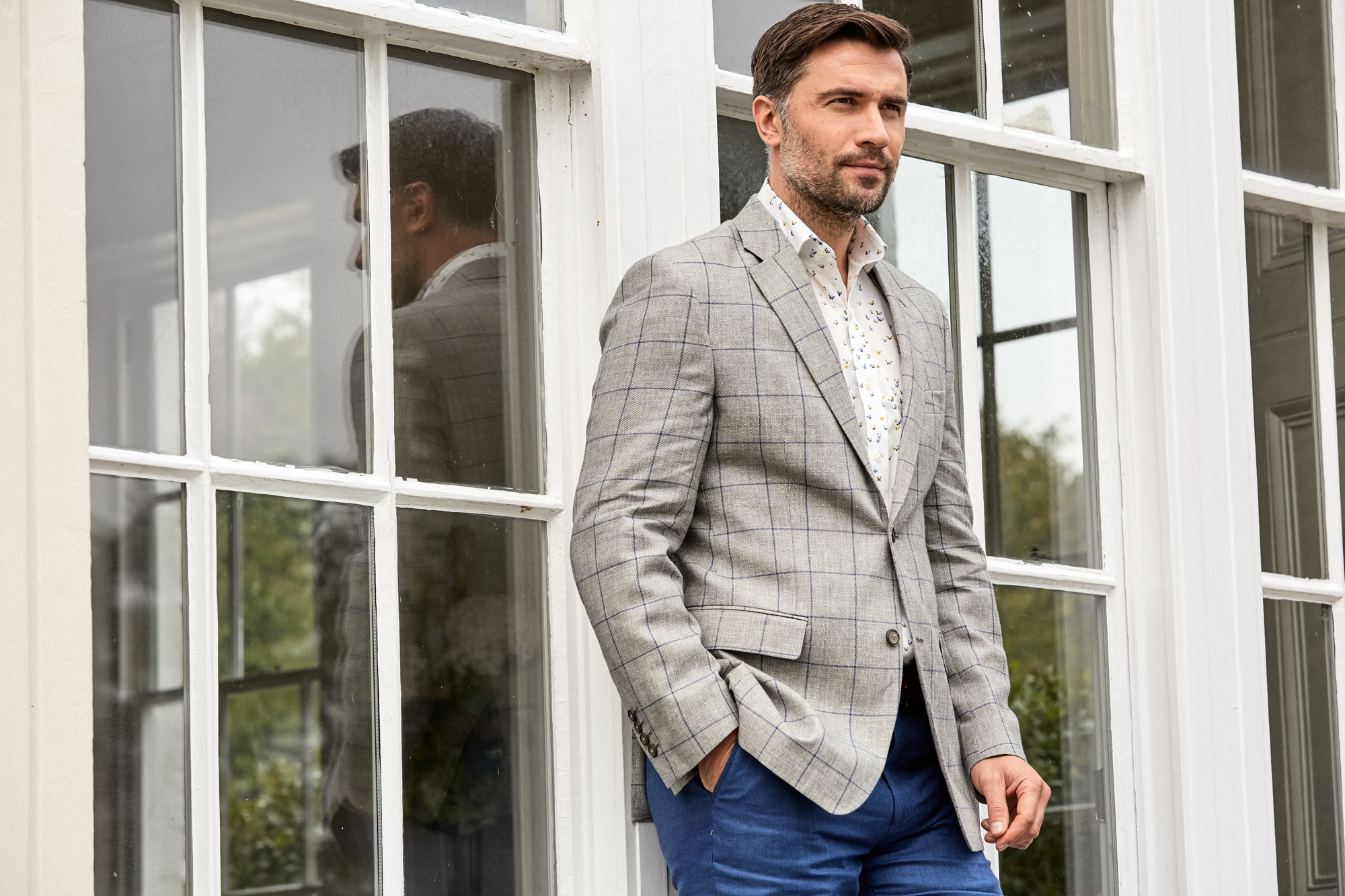 For a special trip away, we have the perfect attire to get your husband. As the temperature increases you'll want something that will keep him cool. Buy him our Mediterranean Blue Linen Jacket with the Navy Linen Trousers and Blue and White Spot Shirt. It is the optimum choice for that trip you've secretly been planning during your working hours (we won't tell!). The Linen quickly absorbs and evaporate moisture, acting like a cooling system. It will allow heat to escape from your body making you feel fresh all evening. What's not to love?

For more gift ideas for Valentine's Day, why not browse through our Spring Summer 2019 Collection tailored to the modern man.

NEW SEASON
Leave your comment
Your email address will not be pulbished. Required fields are marked*