Can you hear the wedding bells ringing? It's that time of year again when you receive several wedding invitations from friends and family to celebrate their special day. How exciting for you! Whether you are the groom, best man or a guest you will need to look your best! We have a diverse Spring Summer 2019 collection which is vibrant and breath-taking. We are hopeful that you will find the perfect outfit with us. If you require some assistance picking the right outfit, our personal stylist, Richard Muddiman who has been advising for over 30 years and is passionate about menswear and is here to advice you on what to wear. His impeccable knowledge and experience in fashion enables Richard to pick perfect pieces for each client. He says:

"I always want my clients to feel and look stylish and ensure they leave confident and satisfied with their outfits".


I bet you're excited to spend a few days in the sandy beeches of Spain or Portugal with the lush pine trees. You might be surronuded by a row of breath-taking cliffs with an unrivalled view over the Atlantic Ocean. You can probably hear the sound of the waves slowly breaking along the coastline.

Are you attending a beach wedding? If you're attending a beach wedding, then you must wear our Coral Jacket that is made from 100% luxury cotton, it's comfortable to wear and will mould to your natural body shape. Matching it with our White Linen Trouser and Butterfly Shirt is perfect because you won't overheat in them. We feel the Butterfly Printed Shirt will add a cheerful and vibrant style to your summer wedding attire.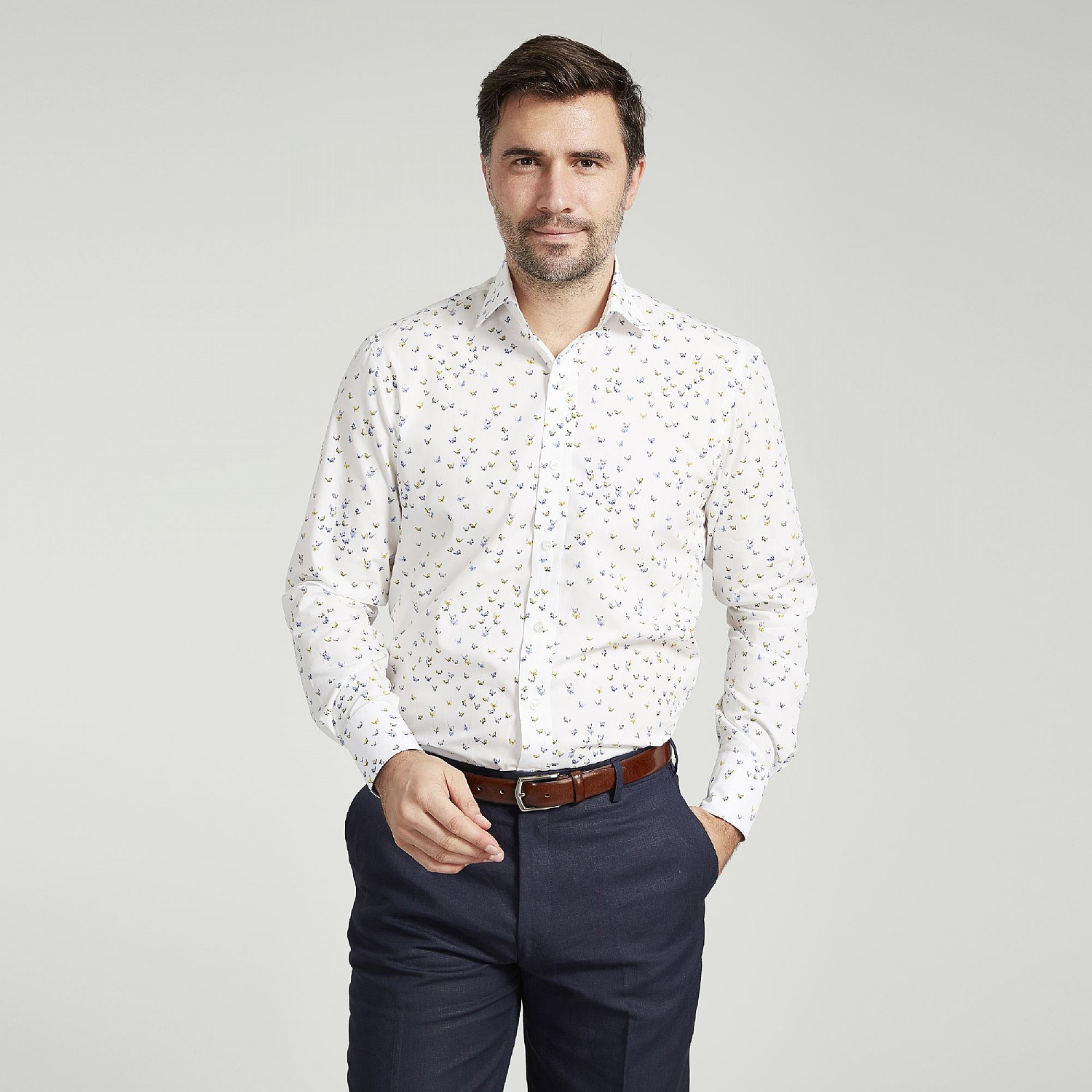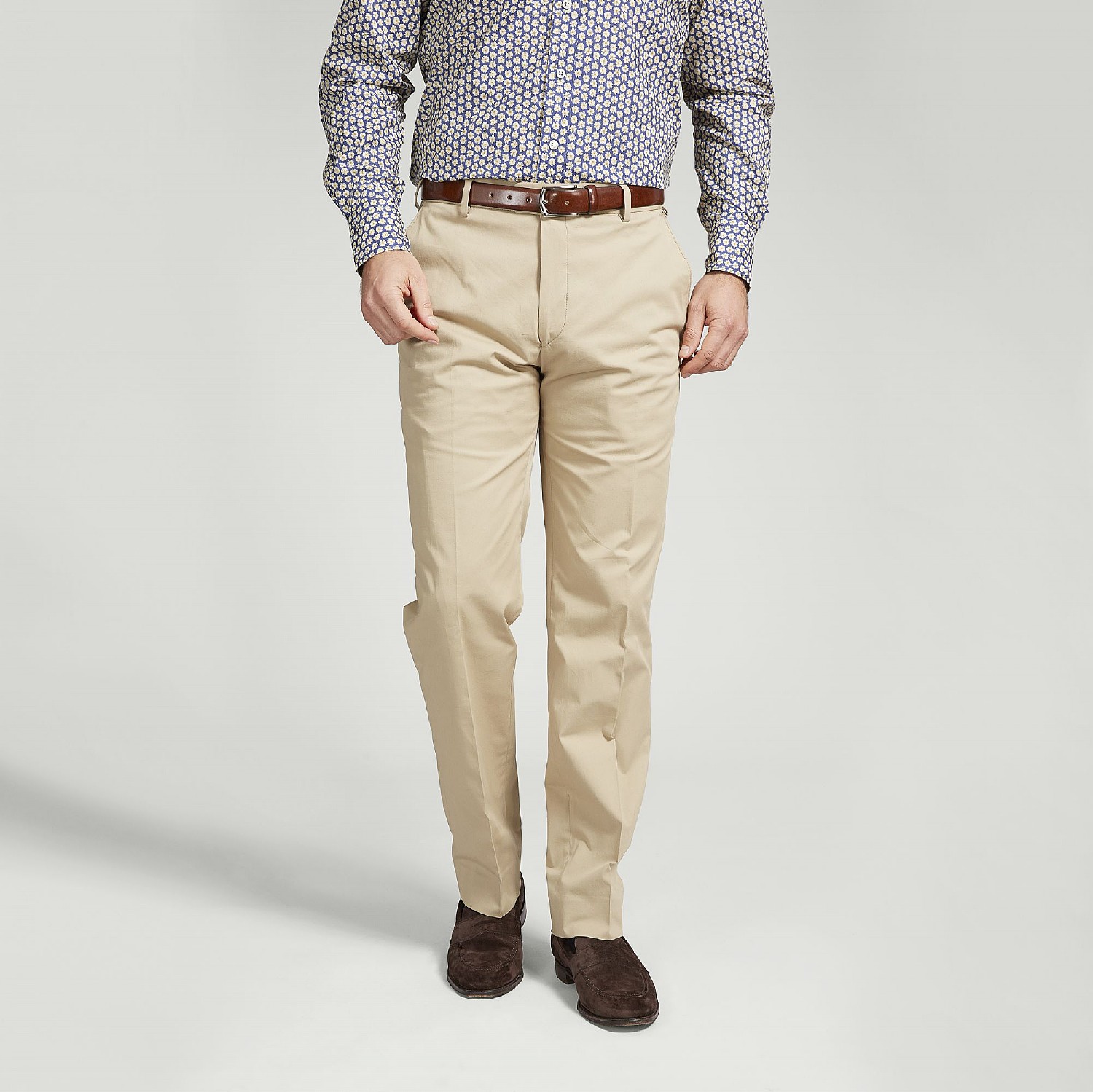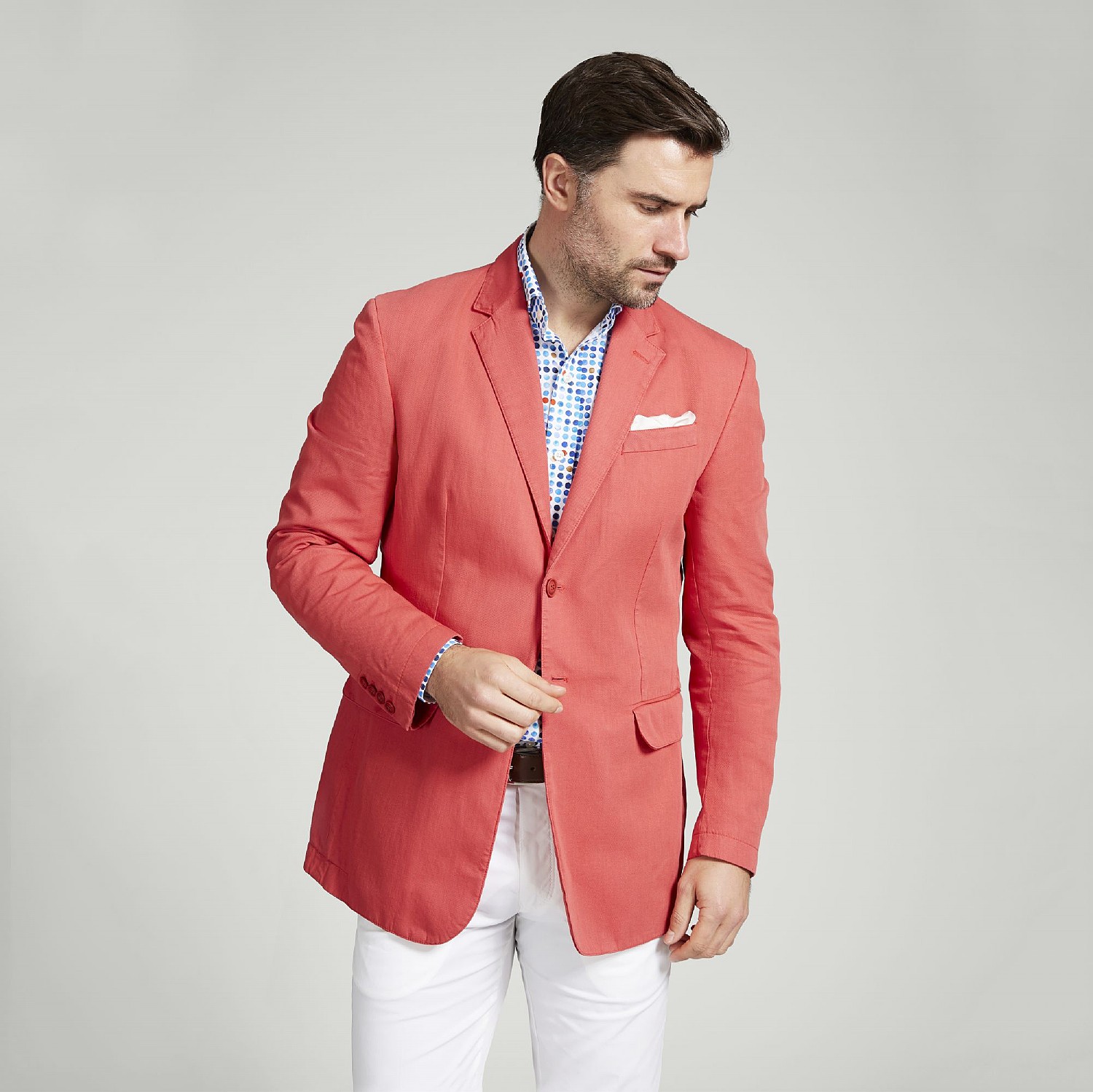 A wedding in Central London really is beautiful, you're surrounded by the iconic Big Ben and Westminster Abbey, the site of the British monarch coronotation. Just across the the river Thames, you can see the London Eye wheel which provides panoramic views of the South Bank cultural complex, and the entire city. Perfect surroundings for amazing wedding photos.

if there's Only a few days left until your best friend gets married, and you don't have an outfit yet and you're after one store you can find everything in? Absolutely, that's us. At Harvie and Hudson we provide appropriate clothing for all occasions including accessories such as ties, cravats, handkerchiefs and hats. For a city wedding we recommend you wear our Blue Micro Houndstooth Suit made from 100% Wool. This is a handsome suit with a versatile pattern which has been built with top quality components and thoughtful construction. It will look divine with our Sky Stripe Double Cuff Slim Fit Shirt carefully constructed out of Egyptian Cotton.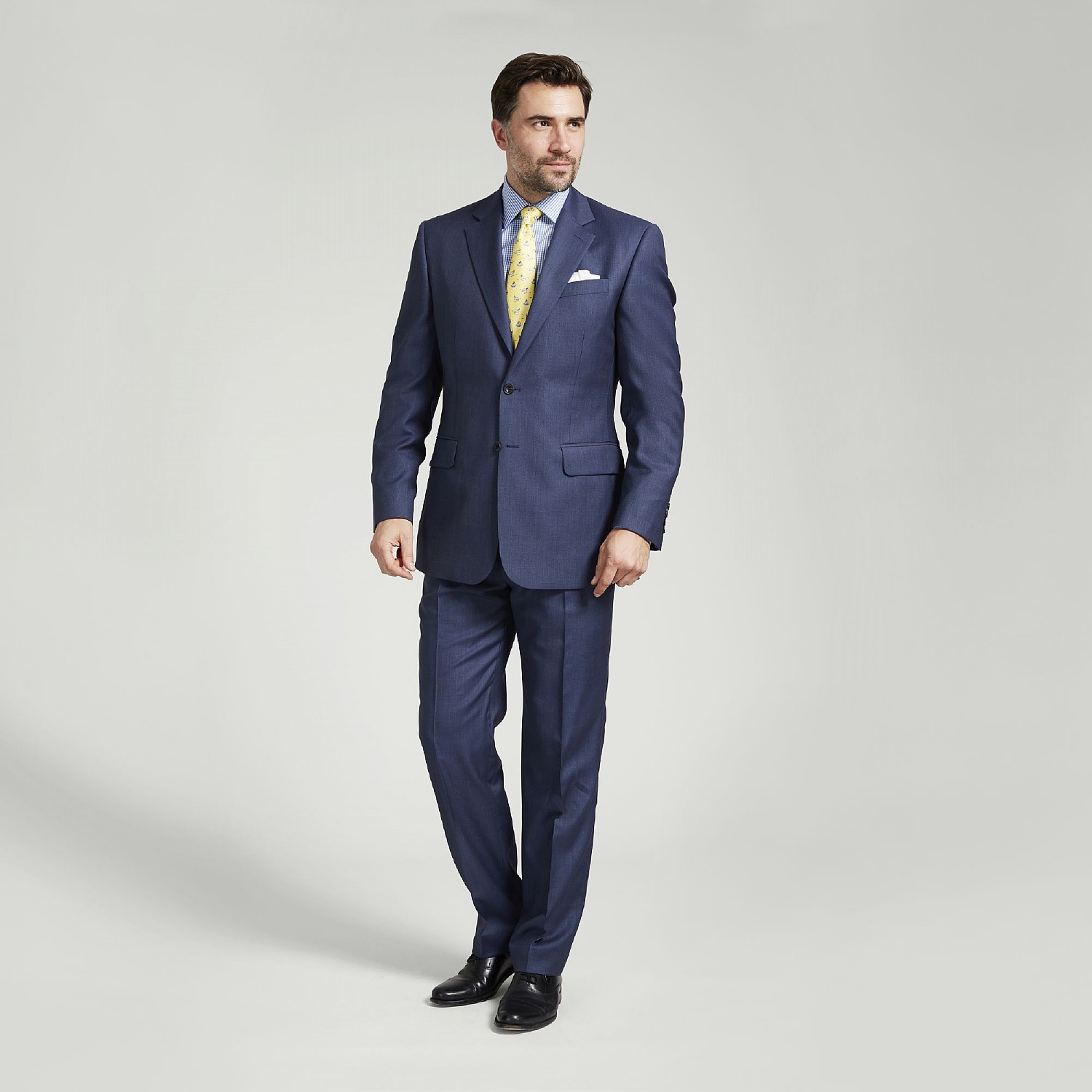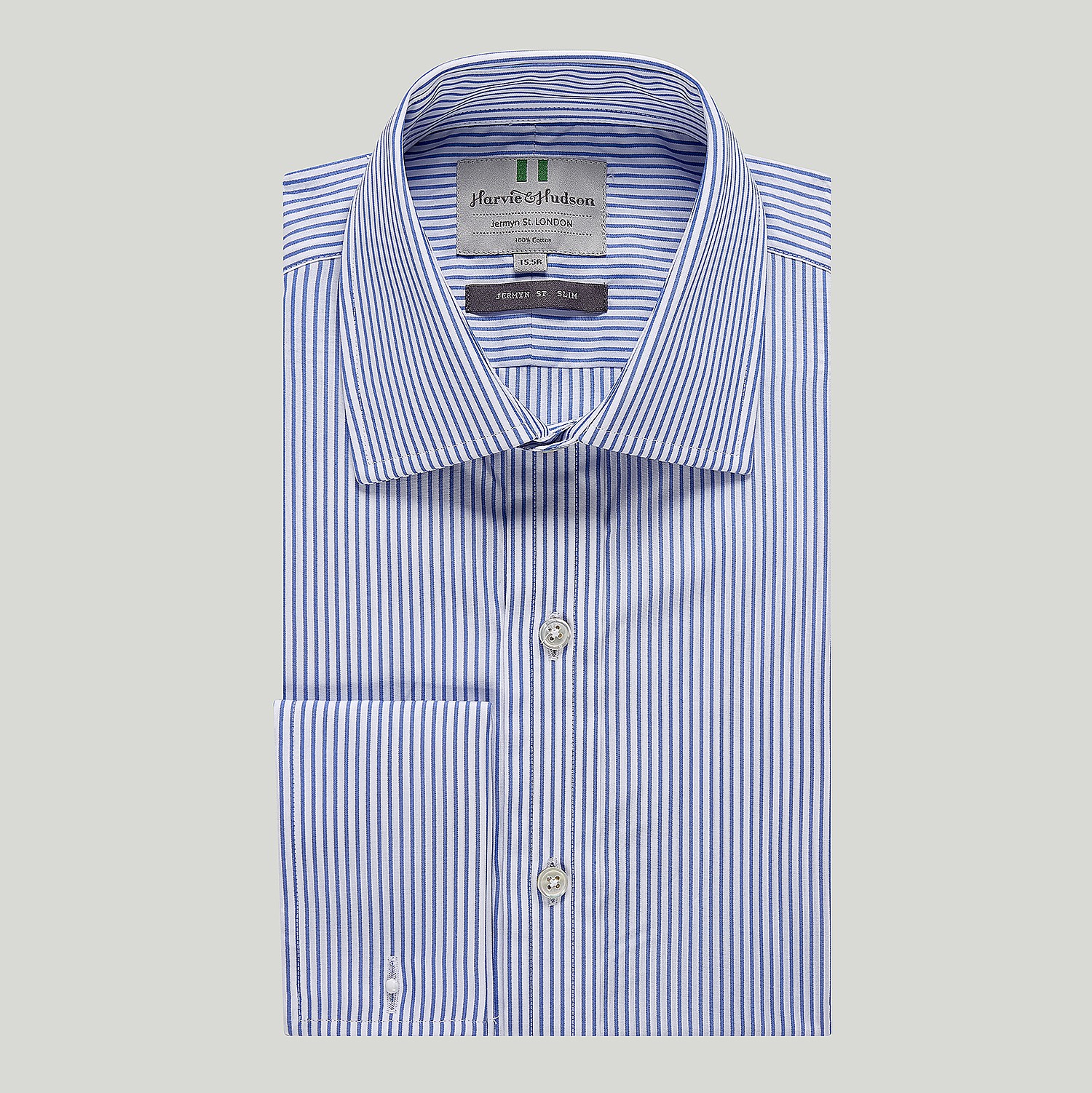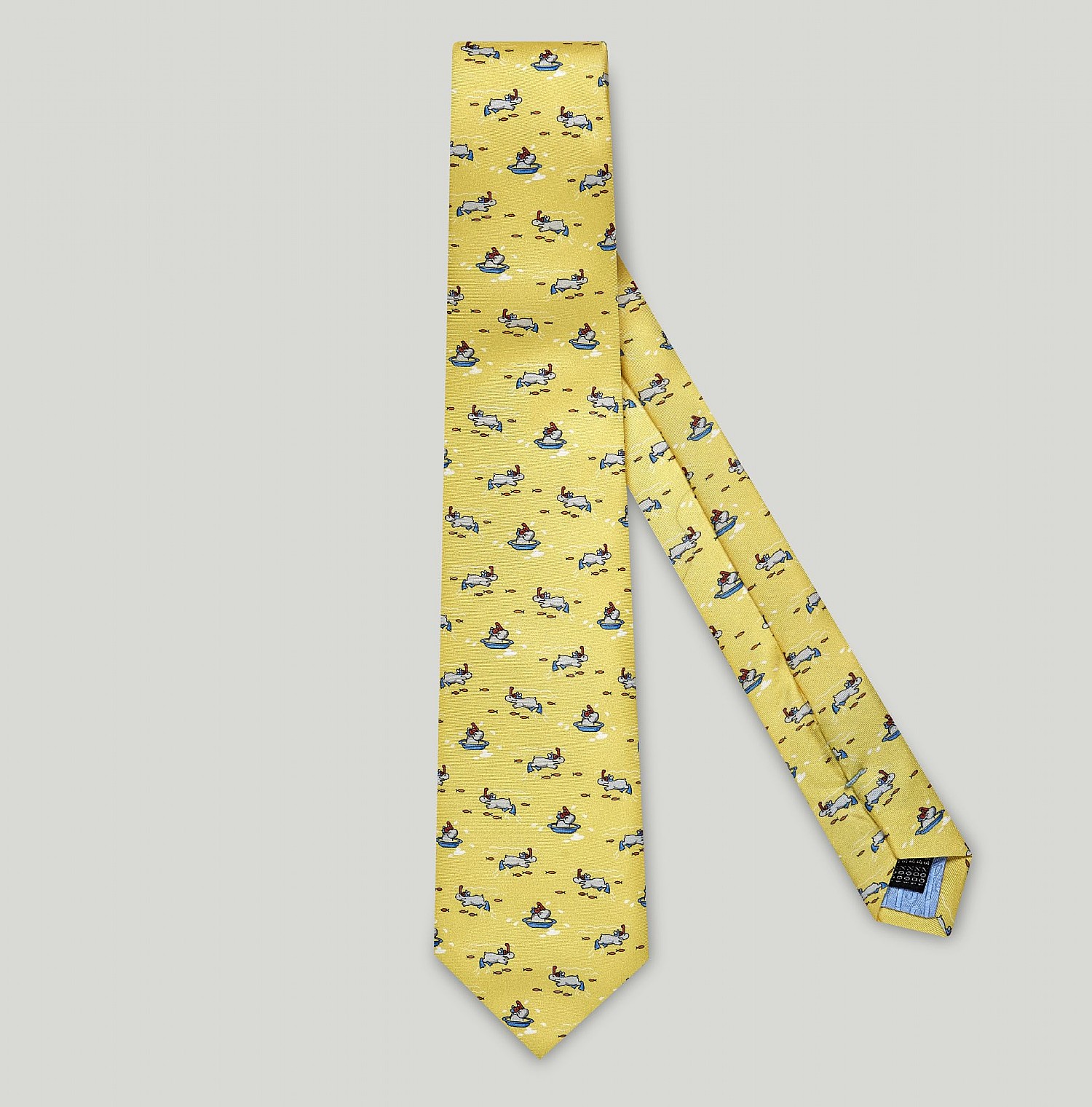 For a countryside wedding you need to wear check patterns to the special event, it is a definite! Check patterns create a bold yet elegant look. Indulge in our Blue and Brown Jacket and Trousers made from Scottish Tweed. The wool used is perfect for a spring wedding as it makes for a naturally breathable and surprisingly cool attire to wear. To make this outfit more exciting, we think it's best you wear a shirt with a contracting colour. Match the suit with our Yellow Shirt made from the finest cotton. This look is beautiful, durable and ultimately practical for a countryside spring wedding.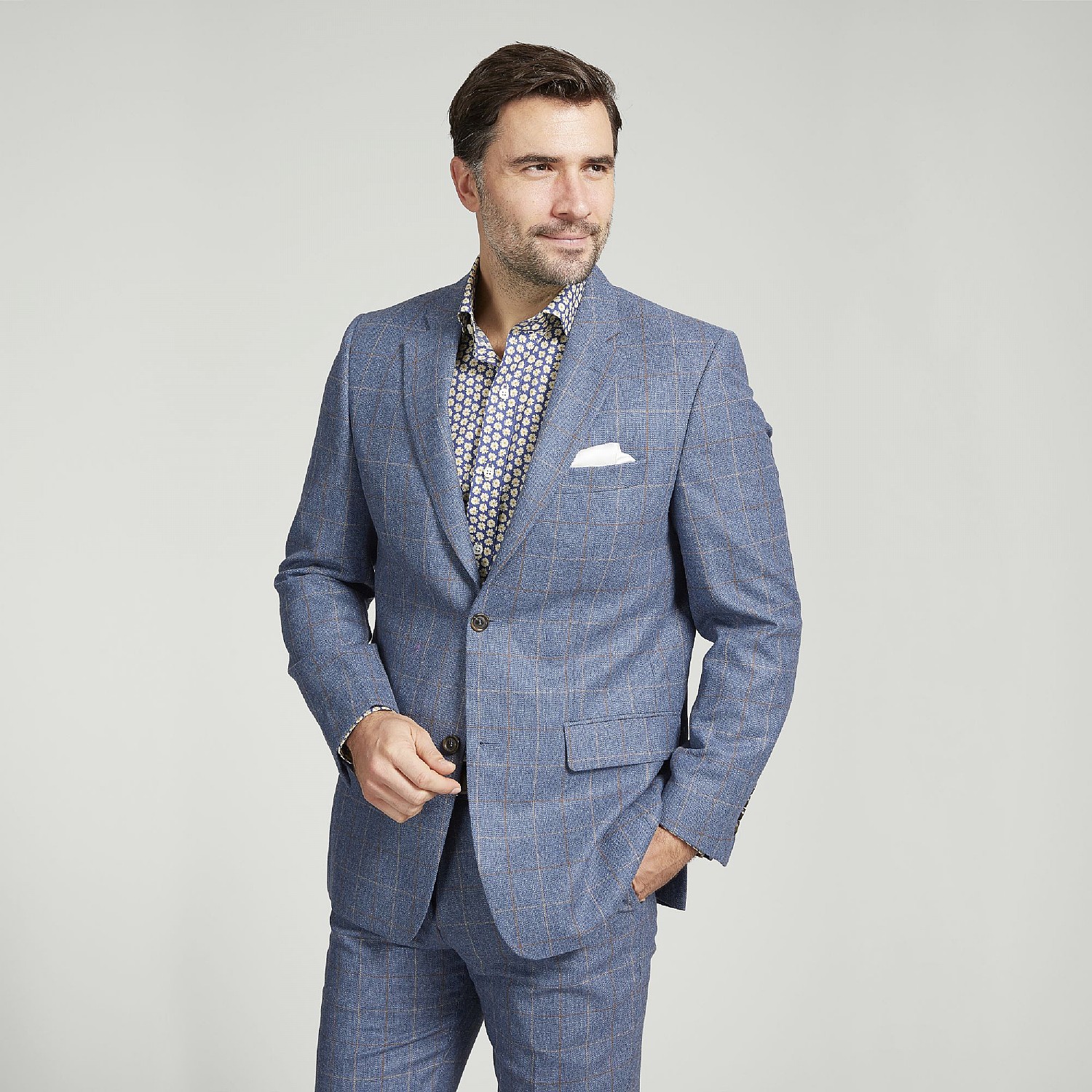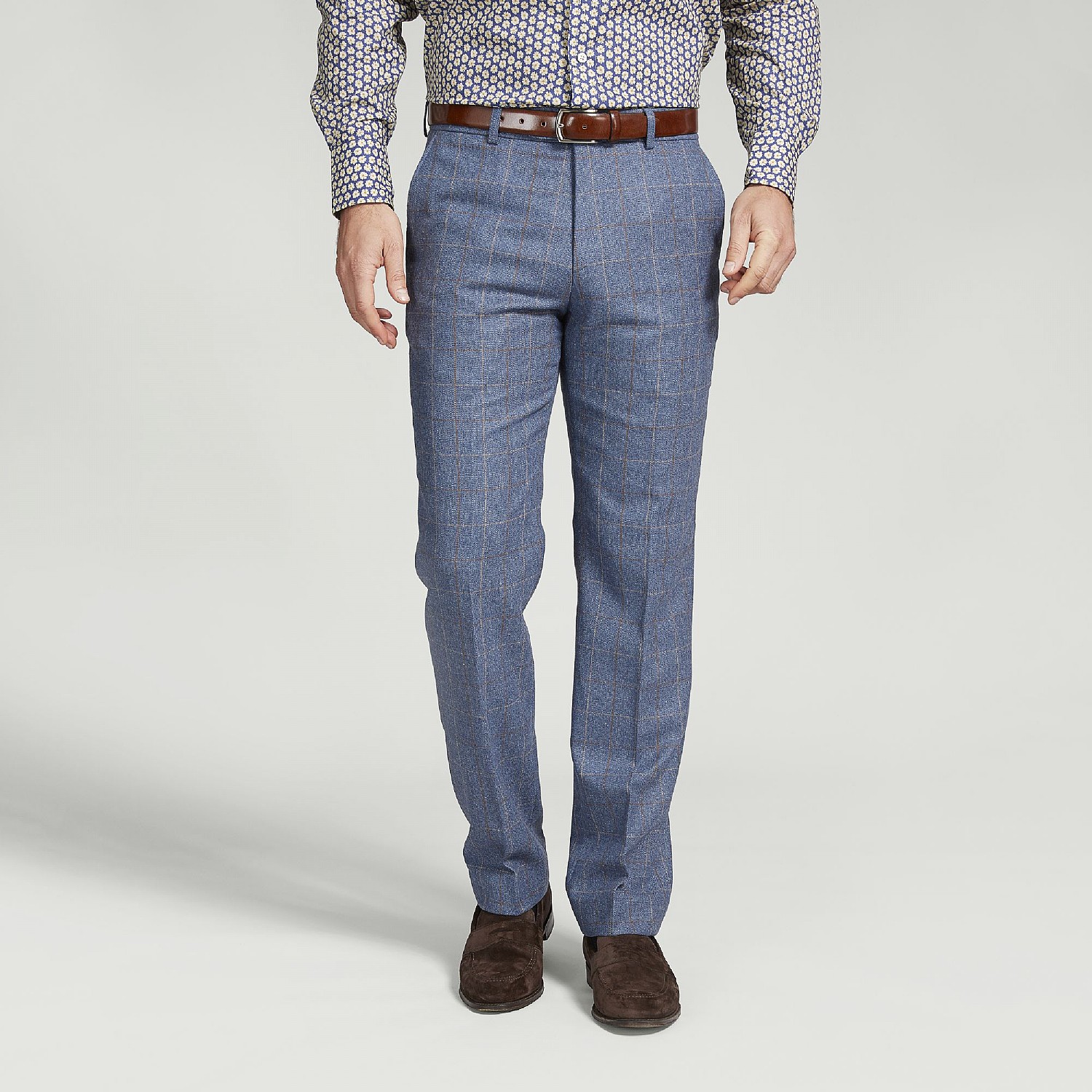 So, your friend has just told you they are having a small wedding for 30 people in Ibiza, Spain. They want an intimate wedding, so only immediate family and close friends will be going along. The dress code is smart casual, what do you wear? Here is a look you can recreate for your overseas wedding.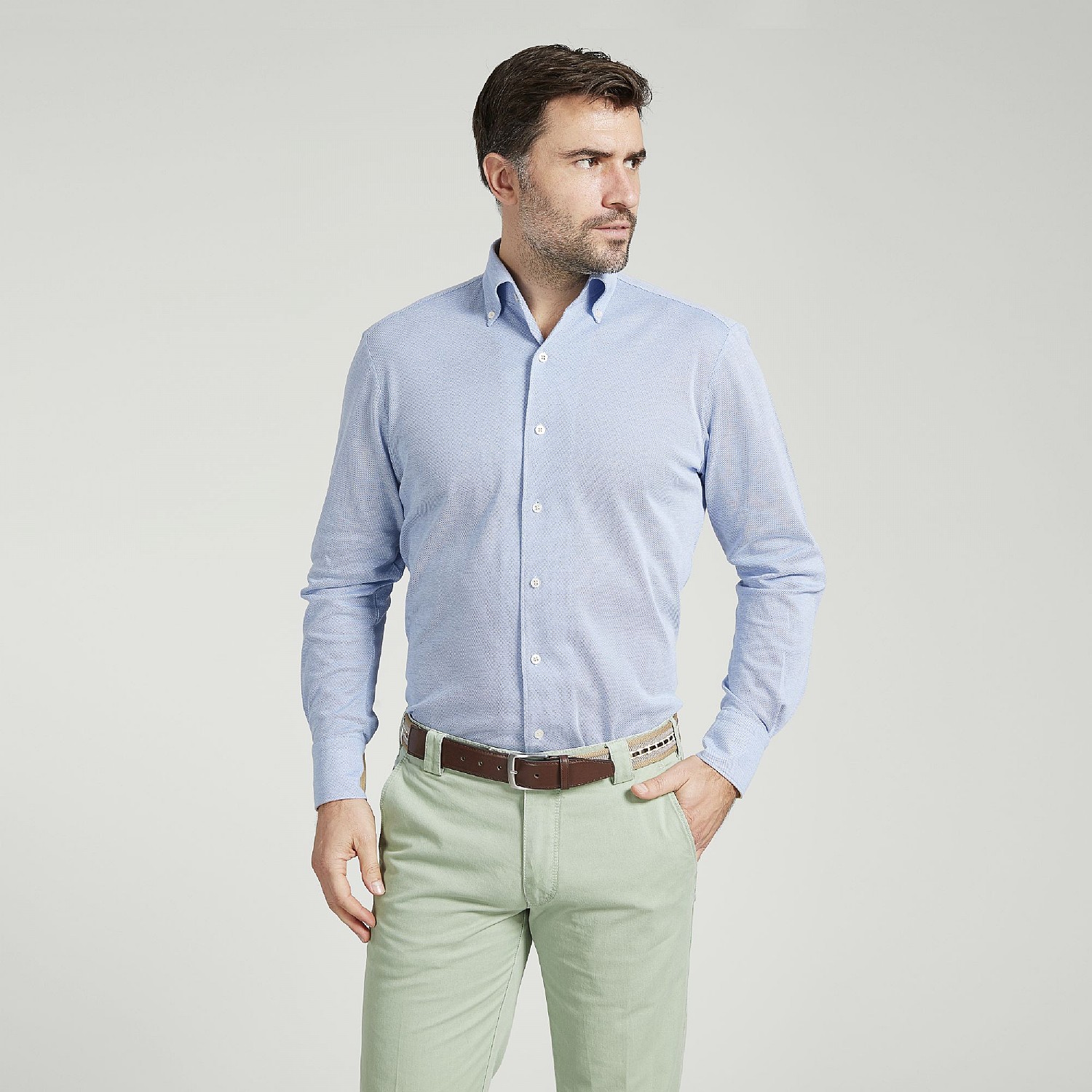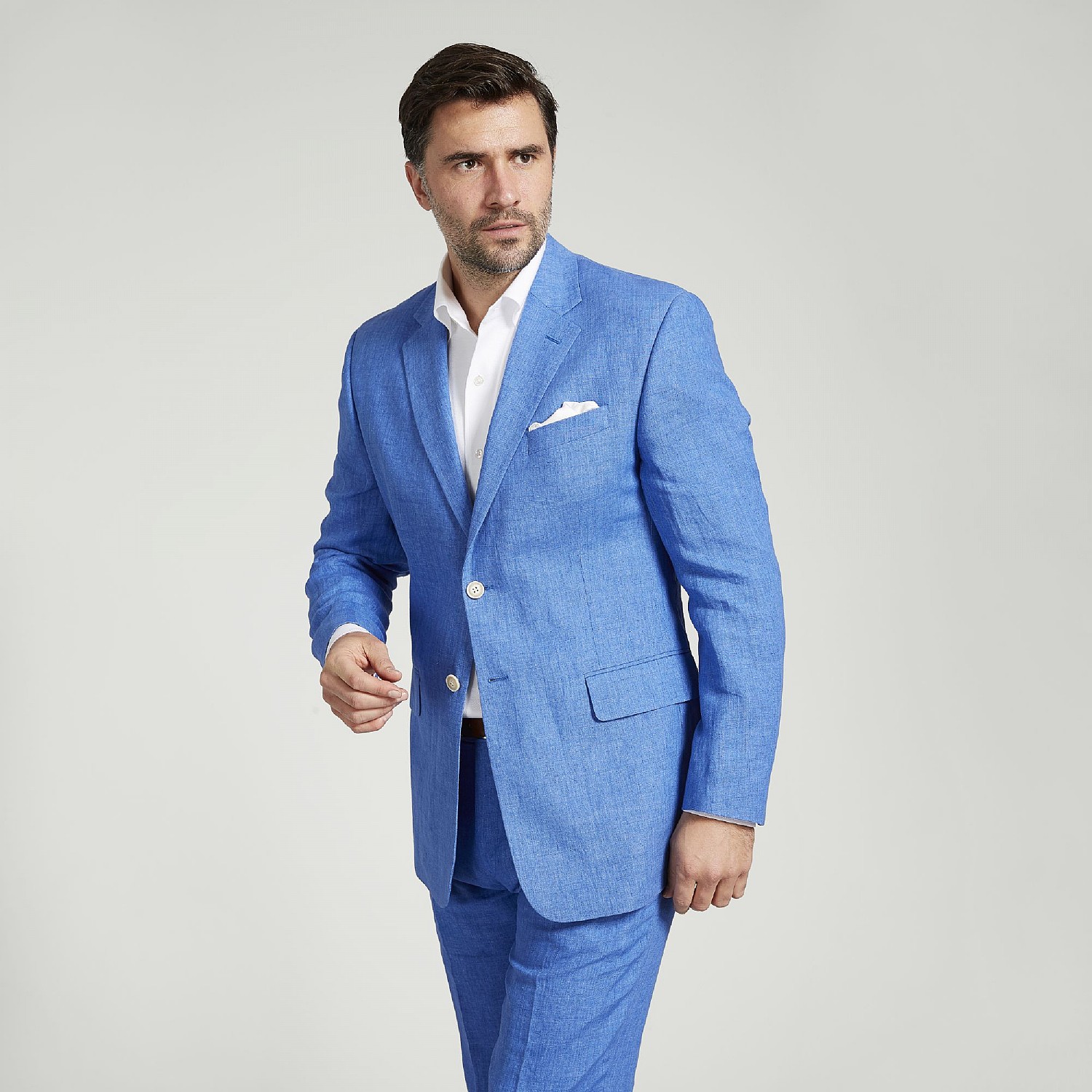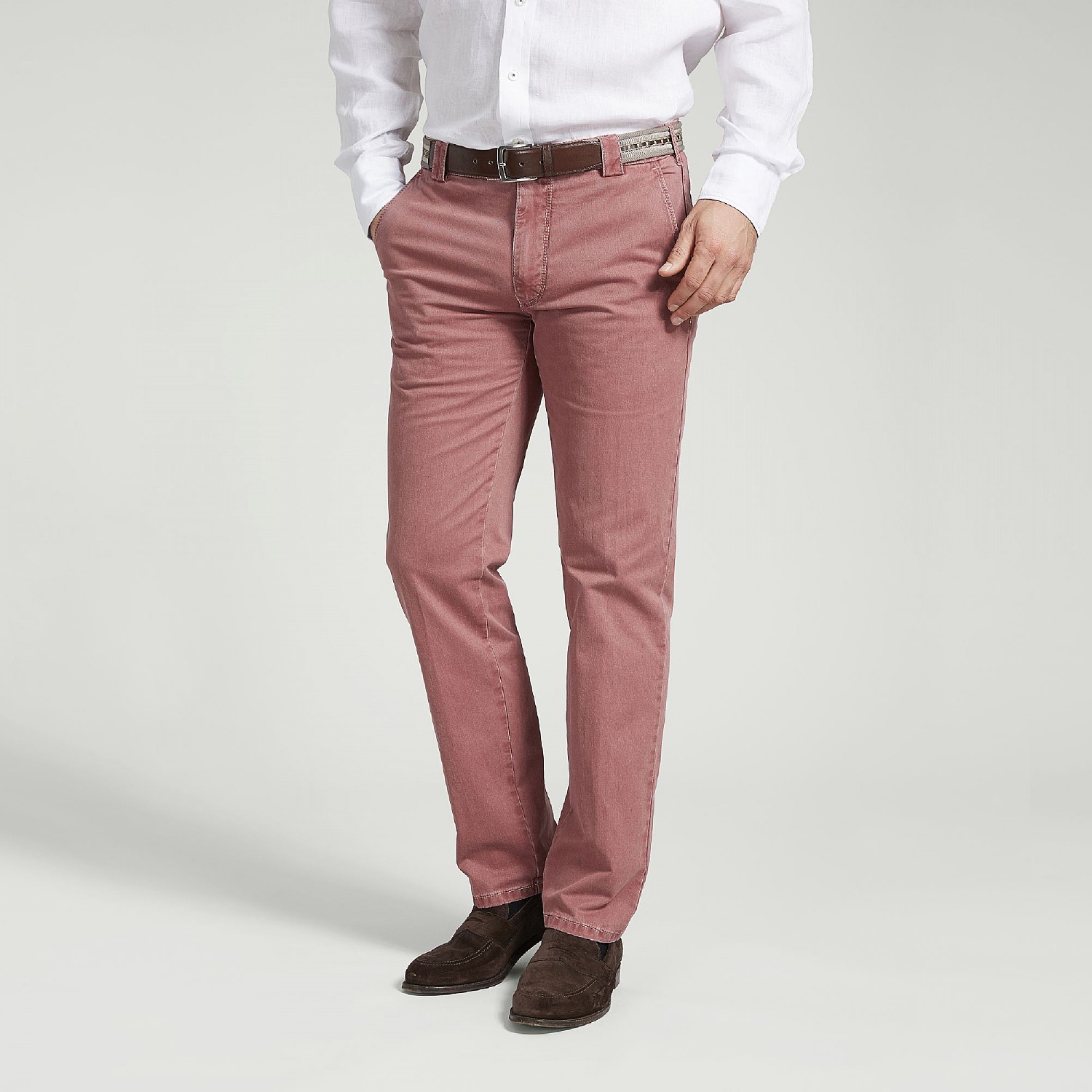 It will probably be reaching the 30s in Ibiza, so it will be hot. Why not wear our Mediterranean Blue Jacket made from the perfect fabric for a wedding. It is made from 100% Linen, which will quickly absorb and evaporate moisture allowing you to cool down. To complete the look wear it with our UK designed Pink Cotton Classic Trouser and Sky Button Down Jersey Cotton Shirt.
Happy Wedding Day!
Leave your comment
Your email address will not be pulbished. Required fields are marked*