SPEND £100 OR MORE AND GET FREE UK DELIVERY
- Terms apply ENJOY TAX FREE SHOPPING ON INTERNATIONAL ORDERS INCLUDING EU
New Season, Reinvent Your Style

We are excited to announce this month, we have partnered with British shoe brand, Duke + Dexter. Since launching in 2015, Duke + Dexter have had tremendous success with opening two stores in Earlham Street and Elizabeth Street, and have sold shoes over 120 countries worldwide. They have worked with credible celebrities such as Eddie Redmayne, Ryan Reynolds, Justin Timberlake, Jonah Hill and David Beckham. Similarly, Harvie & Hudson are recognised as a global luxury shopping destination for menswear, with more than 70 years in luxury classic fashion and delivering orders to over 170 countries. We have also served iconic individuals such as Sir Winston Churchill, Frank Sinatra, Hugh Grant, Colin Firth and Tom Cruise.

We are delighted to be collaborating with a brand that share the same core values. Quality, durability and comfort are at the forefront of both brands ethos. Hence, only the best materials are chosen and are made to a perfect fit without forgetting about style, of course.

We have recently launched our SS20 collection online and in-store. With the guidance of our stylist consultant, we created two different looks for the Spring and Summer season. Duke + Dexter took the opportunity to show us how to combine each look with their shoes. They are kindly offering 10% off their stylish shoes. Use code HHWELCOME10 to claim your discount.

Outfit 1: Spring Fashion
For the Spring season, we decided to go for a monotone style, while the idea of matching your top and bottoms may come off as boring, fashion lovers have found ways to completely own the trend. In this look we have emphasised the colour Navy, making it ideal to wear for all occasions including formal ones. We matched our Navy Linen Jacket to our Navy Linen Trousers, creating an attractive suit. To make it stand out more, we paired it with our Multi-Colour Check Shirt.

Duke + Dexter suggest wearing their black loafers, which are handmade with the aim for adding contemporary flair to casual and tailored looks. Crafted with a compounded rubber sole, the OPUS loafers are a sophisticated tribute to Duke +Dexter's legacy of understated luxury. Finished with quilted and lining paddings, the loafers ensure a comfortable stride, they are a practical option to versatile footwear.

Duke + Dexter are kindly offering 10% off their stylish shoes. Use code HHWELCOME10 to claim your discount.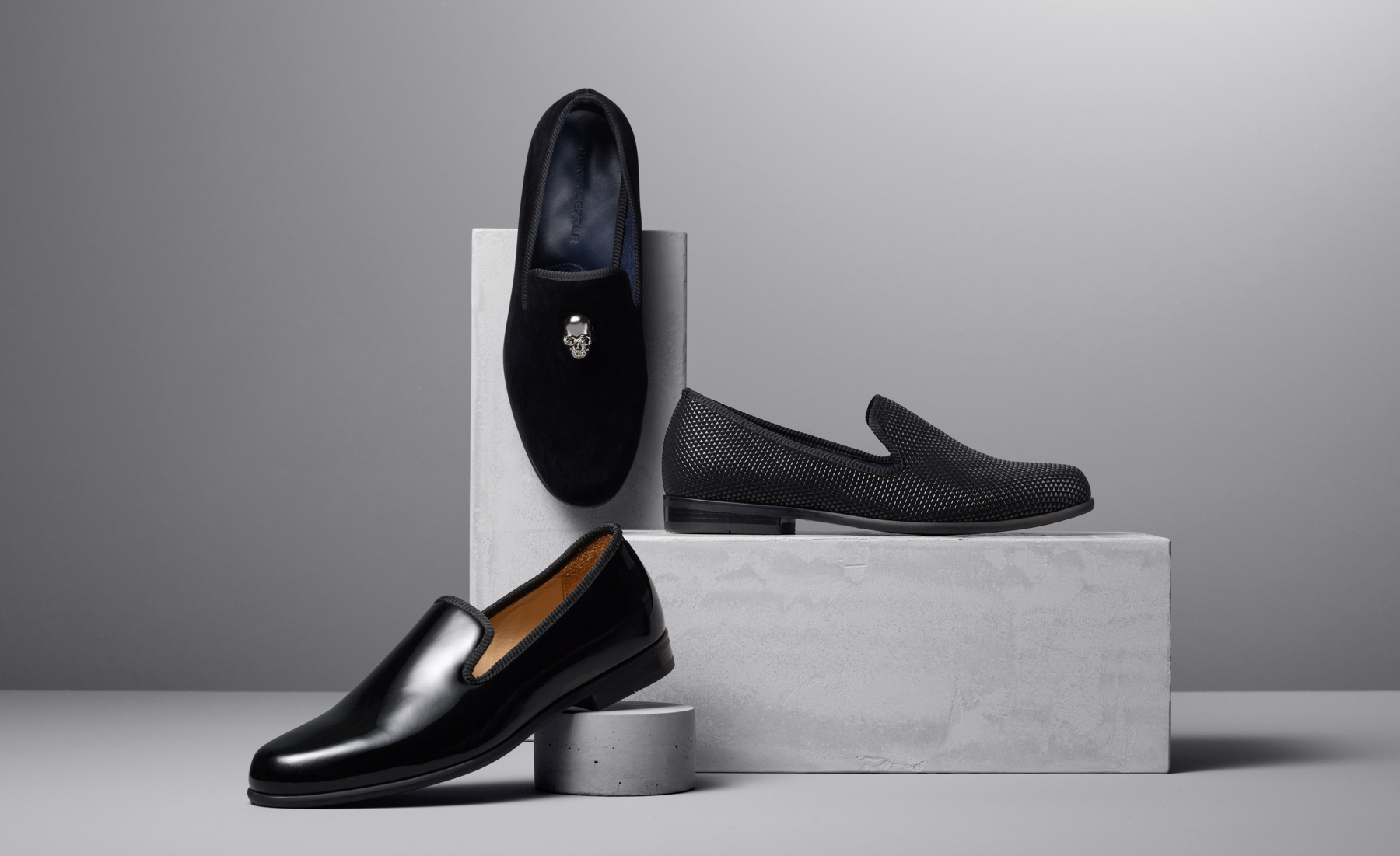 Shoes: Duke Pyramid Black Loafer , Duke Skulled Black Loafer

Outfit 2: Summer Fashion
The summer season is all about wearing lighter fabrics and colours, so we put together our Grey Check Wool and Cotton Jacket with our Stone Trousers and for contrast we paired it with our Sky Window Patterned Shirt, which is currently our favourite piece from our new season collection. Remember checks are timeless.

Complete the look with Duke and Dexter's Chelsea Boots, which are available in Grey, Sand and Black with camo prints on the sides. The Chelsea Boot embodies unique understated styling. With a high ankle cuff and rounded toe piece, the OPUS Chelsea boots have a distinct profile and combine a short-pile Italian suede with a crepe sole. Finished with a full leather lining, padded insole, the Chelsea Boot is accented by subtle stitching and distinct fabric pull-tabs.

Duke + Dexter are kindly offering 10% off their stylish shoes. Use code HHWELCOME10 to claim your discount.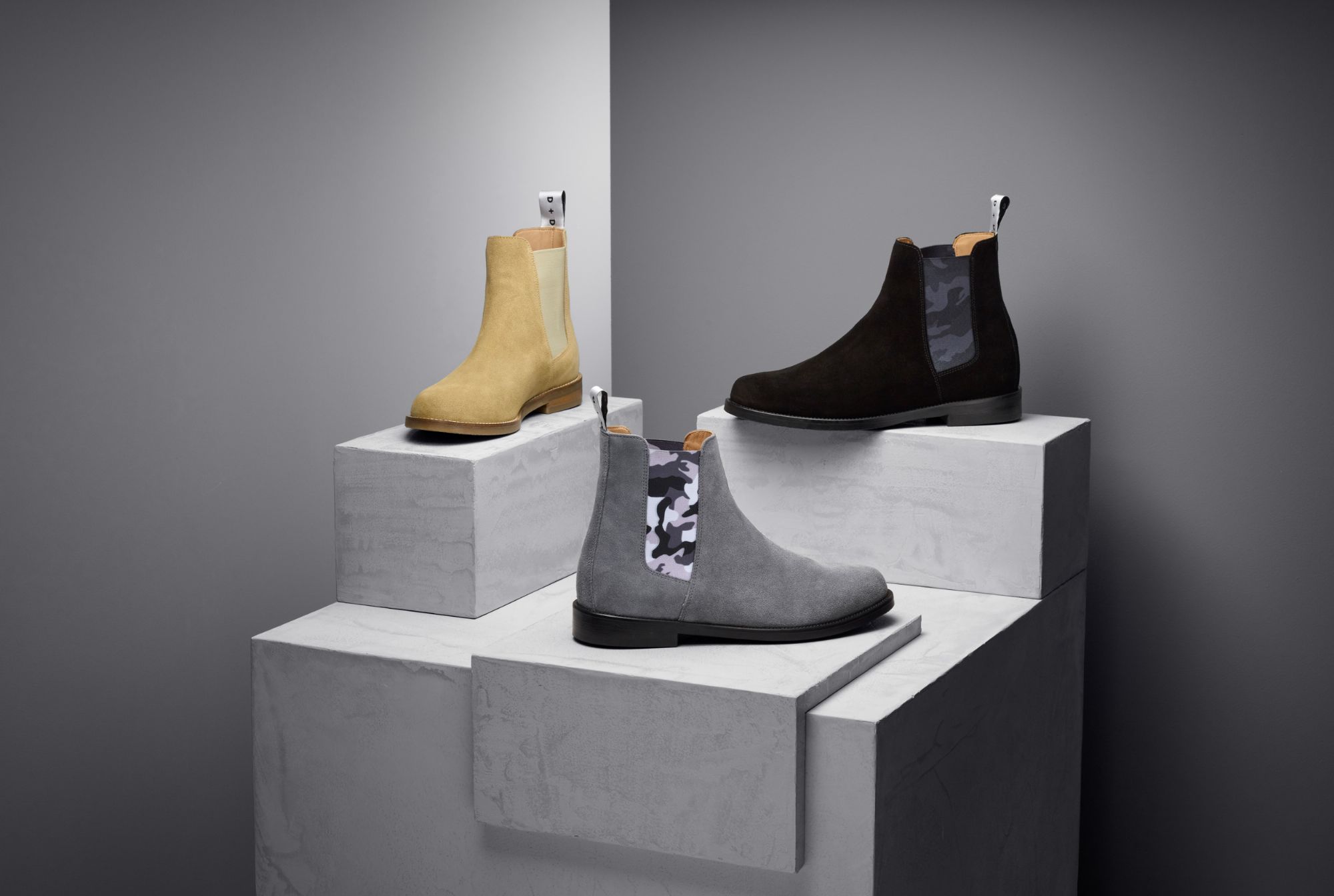 Shoe: Woolf Camo Stormtrooper Chelsea Boots , Woolf Camo Stealth Chelsea Boots , Woolf Dune Sand Chelsea Boots




Interview with CEO of Duke + Dexter
To find out more about the brand, read our interview with the CEO of Dukes + Dexter.

Tell us the history of Duke +Dexter?
The idea for D+D was birthed from a simple notion of wanting to create and distribute contemporary, well-priced loafers that can be at any time and that are adaptable for any occasion.

Why should every gentleman own a pair of Duke + Dexter shoe?
From the get-go Duke + Dexter has been about being unique. As a brand we like to do things differently. We strive to do things in a matchless fashion and are constantly challenging the norm. One of the overriding factors that sets us apart from a lot of other shoe brands is our quest to consistently produce shoes of the highest quality attainable. Mixed with British hand-made quality is our brand ethos that promotes fearlessness. This helps translate the same message to our customers who we also encourage to take on any challenge they face without fear.

What shoes would you recommend men to buy for Spring/Summer?
Our new sneaker, the Drake Hiker Low is ideal for summer adventures. The Hiker Low is our first venture into sneakers, and it aligns with a level of quality that has become synonymous with our brand. With this in mind, we launched the sneaker with two of our fearless ambassadors; daredevil pro skier Jon Olsson and former F1 world champion, Jenson Button.
If one was looking for a slightly more formal look this summer, we would definitely suggest looking through our OPUS collection. From the subtlety of our DUKE Bowler Black to the boldness of the DUKE Camo Volt the OPUS range has you covered for any summer evening.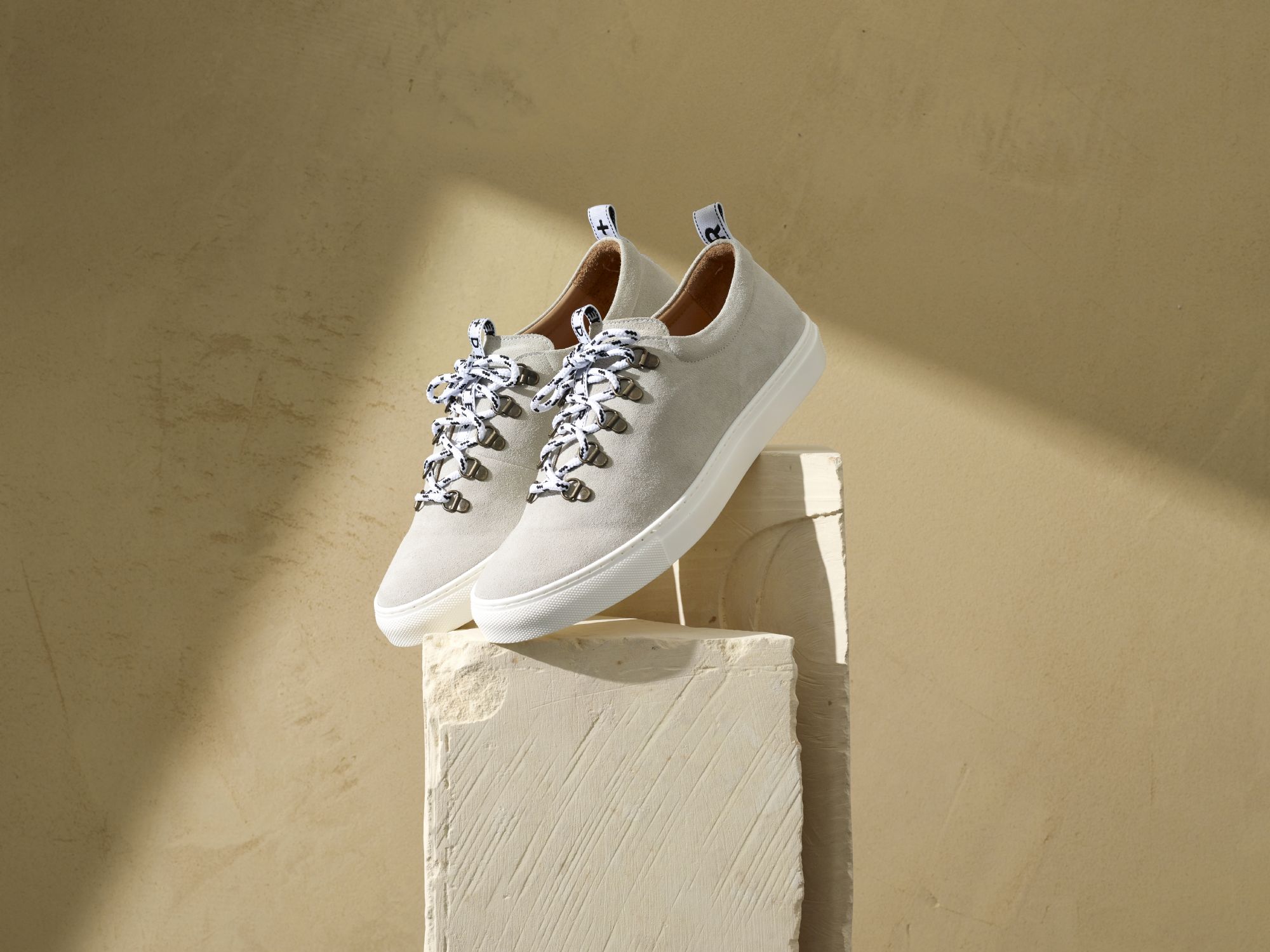 Shoe: Drake Off-White Hiker Low

What pair of shoes should every gentleman have in their wardrobe?
The Pyramid Black. Subtle from a distance but unique and distinct in its own right, the Pyramid Black can be worn on almost any occasion and it blends both casual and formal attire into one.

What are your top tips when it comes to purchasing the perfect pair of shoes?
Firstly, the sizing has to be correct for comfort. At D+D we understand the importance of comfort as well as style. With this being said, we find that for D+D's the best way to ensure optimal comfort is to follow our 3-step size guide found on our website. In addition to sizing, another tip would be to be brave. Being fearless in your choice and trying something new can be a huge factor when it comes to finding the perfect shoe. Lastly, quality. Quality is key when looking for shoes in any sense and is a corner that one cannot afford to cut in terms of finding the perfect pair.


EXPLORE DUKE + DEXTER

https://dukeanddexter.com/
Leave your comment
Your email address will not be pulbished. Required fields are marked*