SPEND £50 OR MORE AND GET FREE UK DELIVERY
- Terms apply ENJOY TAX FREE SHOPPING ON INTERNATIONAL ORDERS INCLUDING EU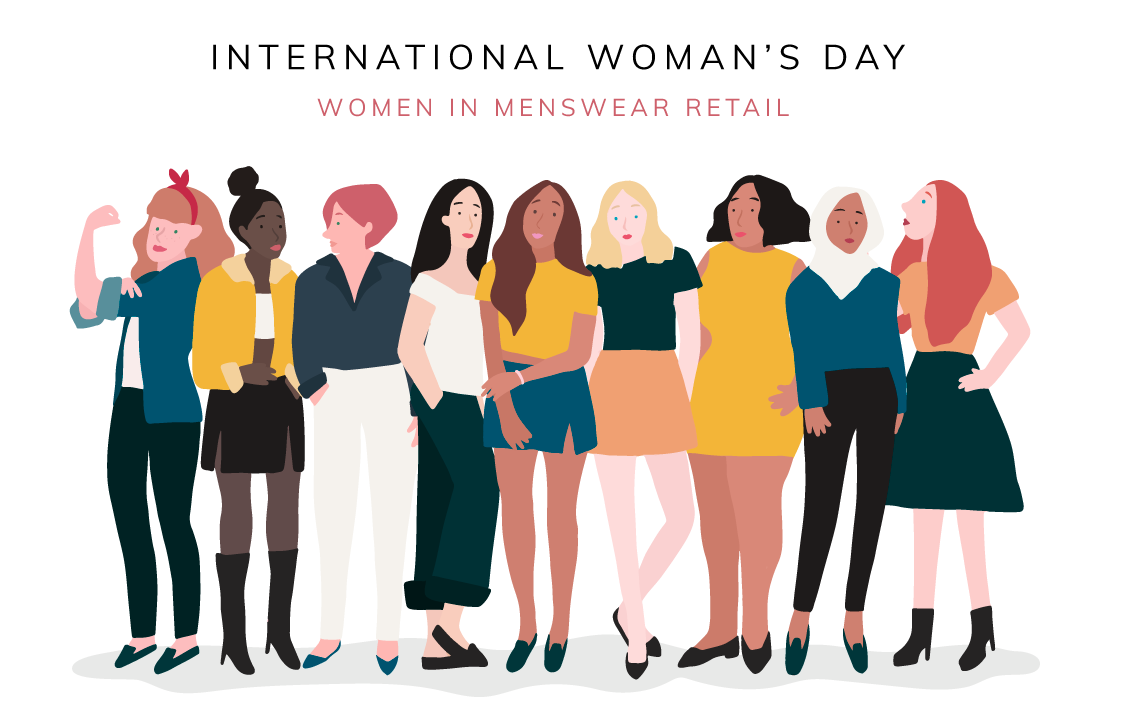 At Harvie and Hudson, we are proud to say that we have a lovely group of women in our Head Office based in Jermyn Street. They come from all over the world with different walks of life, backgrounds, experiences, skills and qualities. Each one has made their own contribution to this family owned business.

Today we want to celebrate that a balanced world is a better world. Celebrate women's achievement. Take action for equality. Here at Harvie and Hudson, we want to keep hiring women to forge a more gender-balanced world. Here is an insight from the women at Harvie and Hudson and our Managing Director, Richard Harvie. Read what they had to say about working in menswear retail.


What are your first memories at the store?
A:
My first memories at the store are of my grandfather George Hudson cutting shirts in the room at the back of 96 Jermyn Street. Now home to our made to measure fitting area and suit collection. The prestige and glamour of the Harvie & Hudson brand was apparent during the 70's when I was growing up. This was recorded in an autograph book collected by my father over years of looking after the celebrities of the day including leading film stars, musicians, politicians and racing drivers.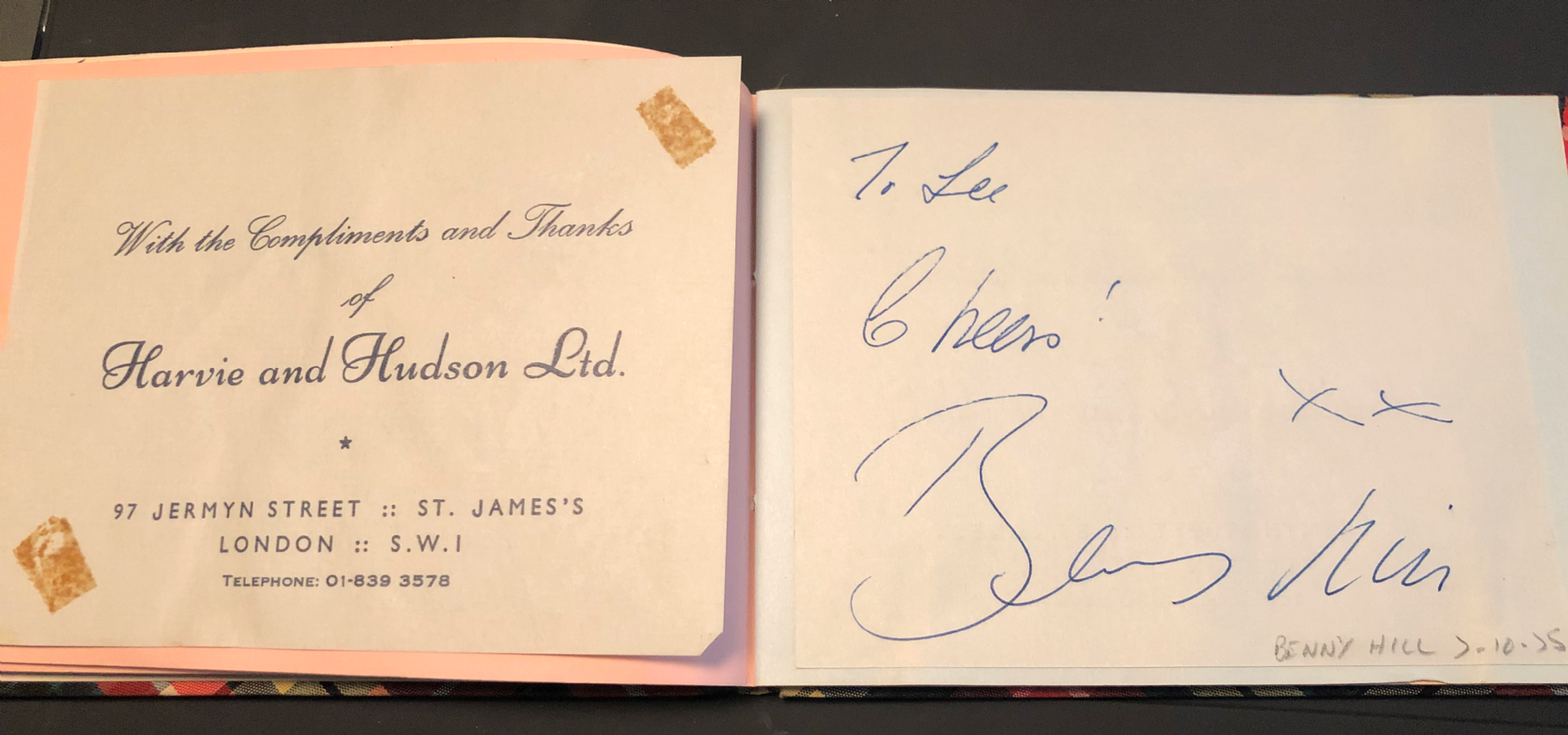 What's it like working with family?
A: It's been a great privilege to have worked with family members both Harvie's and Hudson's who have a wealth of experience in Shirtmaking including pattern making and cutting shirts for our bespoke customers. My father and uncle cut shirts on the premises at Jermyn Street in the 50's and 60's. I currently work with a team of professionals second to none whom bring energy and enthusiasm to the brand.

What's your biggest achievement?
A: My focus has been on delivering change to reflect modern working practises. With the help of a strong team we have successfully introduced new skills and technologies to the business creating a younger and more diverse profile with career opportunities. Currently we have almost 40% women working for us.




What's like working in with a diverse group of people?
A: It's really inspiring because we all come from different walks of life. No two people have gone through the same thing or think the same way, so when we all come together we're able to form ideas and opinions that perhaps the other hasn't considered. It makes for a well-rounded team and we find that in this way, we're able to build thought-through concepts.

What would you like to see women do more in the retail sector?
A: Consider your worth when it comes to your Salary and your Skills. It's a difficult conversation to have, but an important one nonetheless. Did you know that Women hold nearly half of full-time professional occupations but earn on average 11% less an hour then men for the same role? It's so important to have the courage to speak up, of course businesses have made strides in terms of closing the pay gap, but there is still a way to go. I'd also like to see the retail sector support transparent discussions when it comes to Pay.

What advice would you give women who are starting their careers in e-commerce?
A: Network. It seems trivial in comparison to all of the other things you might have to do in your day to day role, but networking can open so many doors. Always carry a business card with you to give away and be open to conversation as you never know what gems of advice you might get. I try to go to conferences whenever my schedule allows me. Be open to networking with people, you could be introduced to your next mentor, client or manager.

What do you enjoy about working at Harvie and Hudson?
A: Working for a family run business like Harvie and Hudson means you can be involved with all aspects of the company and to contribute to its future prosperity as an outstanding independent retailer.

What challenges have you faced as a woman in the workplace?
A:
Women always face challenges in any workplace and the challenge is to challenge them!
Who inspires you?
A: So many women to choose from however it is my mother who has been the most inspirational to me. In the 1950s she took over the family business in a very male dominated industry and lead the company over 50 Years. She showed me that women could flourish both at work and in the home and to never give up.




Where do you get your inspiration from for emails and catalogues?
A: I get my inspiration from many sources. Most of my inspiration comes from our campaign photoshoots and from our products, their colour palette and materials. I am also constantly checking visual platforms such as pinterest and instagram for trends.

What advice would you give young women doing creative careers?
A: Always keep your inner child alive and have an open mind allowing your creativity to flow. When working for a client or company, it's very important to have zero or low ego and listen attentively to other people's opinion and inputs, it can always benefit your designs.

What is great about working with women?
A: I like working with women because we understand and care about each other and with the time, we can become good friends, so it is a pleasure to be part of the Harvie & Hudson's web team.




Where do you get your content inspiration from?
A: I get inspiration by looking on social media such as instagram and pinterest. I think it's always good to keep up to date with the trend. I like to know what big topics retailers are talking about or getting customer feedback on what they'd like to know more about. I browse through fashion books and magazines such as The Rake, GQ, Gentleman's journal and the Stylist.
What's it like having a woman as your manager?
A: I think it's fantastic! My manager and I get on very well at work and outside of work. We have had different walks of life, read different books, watch different TV shows and have different interests, which is great when brainstorming a concept. We learn so much from each other. My manager is a bright, articulate and creative individual. I have learnt a lot from her and it's a privilege to be working alongside her. We need more female managers in the retail sector.

What's your favourite part of your job?
A: Every day is different, you can never a dull day in the office. There is always something to do on the website. My job involves posting on all social channels, writing blogs, text for emails, assisting campaign shoot, assisting modelling shoot, uploading 300 products +, Optimising website, SEO, customer service and many more. The list goes on and on. I enjoy it all, but I would say I have enjoyed creative writing and engaging with our customers through the social media and blogs.




What woman inspires you the most?
A: The women that inspire me the most is Jameela Jamil as she is doing so much for women in terms of inspiring women to define themselves by their self worth rather than their looks. This is so important nowadays as children are growing up with social media which can be really damaging to how they see themselves as they grow up.
What motivates you?
A: I am motivated by finding ways to fix or improve a difficult situation. This gives me a sense of accomplishment and in turn, makes me look back with the ability to say I helped in making a situation/ process better!
Where do you see your career progressing?
A: I see my career progressing into management. I enjoy every aspect of leading a team, being an example and in turn training and progressing future leaders!


What's it like working with all these lovely women?
A: Lovely is the word! We all seem to get on very well and there is a balanced mixture of experience, tenacity and creativity. We are all travelling in the same direction.

Would you consider hiring your daughter to work as a director at Harvie and Hudson in the future?
A: The role of the director is the culmination of many years of experience in many different roles. It is a key position and if she had these skills, I would be very proud to hire her of course.

What role could you see your daughter working in at Harvie and Hudson?
A: At this point, it's a little early to say as she is quite young. My inclination is that she is likely to be a shrewd business person, and she is also very artistic so perhaps design/buying or even PR.


Happy International Women's Day!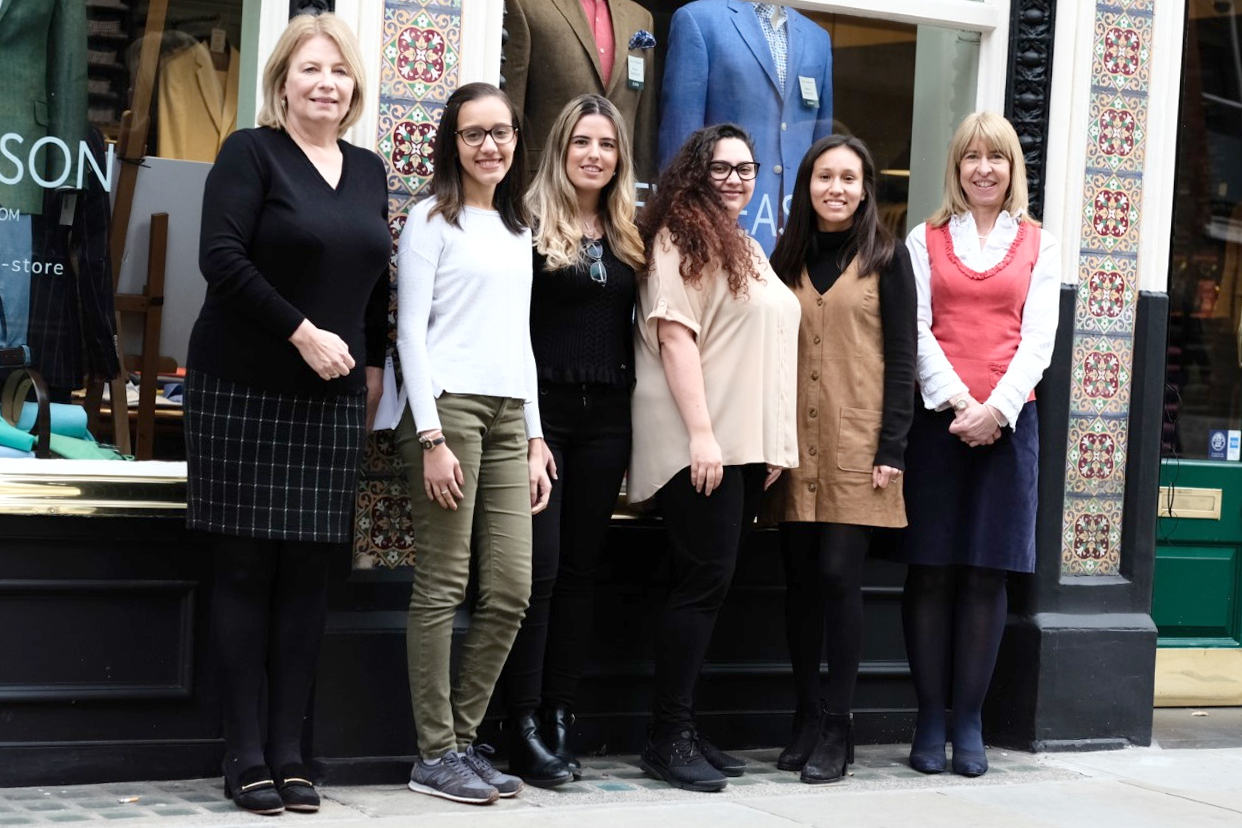 Leave your comment
Your email address will not be pulbished. Required fields are marked*