Bespoke Shirts
We are proud to be the sole remaining retailer to still respect the traditions of Jermyn St London. Every bespoke shirt is hand cut by our master shirtcutters at our Jermyn St store, using the finest cloths from across the globe.
BESPOKE SHIRTS
EXPERIENCE THE DIFFERENCE FROM £245
---
Our bespoke shirts follow a long tradition. Ever since the 1950s – when Harvie and Hudson began to offer impeccable tailoring from their new shop in Jermyn Street – our cutting table has been piled high with patterns. In the shop drawers we keep copies of the paper pattern made for every customer. When you return, we will locate your personal file and use it to draft alterations.

It is true to say that once you have experienced the tailoring process, you will want to do it again. It is incredibly satisfying to participate in the design of your own bespoke shirts in London. Before you attend a bespoke appointment, take stock of your favourite features – slender collars, buttoned cuffs, a slim fit – and you will be amply prepared to make decisions with our shirtmaker. The range of cloth on our books today is enormous, but you will be helped to narrow it down.

The first bespoke shirt that you put on may be a revelation. That's because many men do not precisely conform to the standard measurements used by clothing retailers. You could have a wide neck and narrow frame, broader than usual shoulders, or an asymmetrical torso. The smallest tweaks will create a shirt that looks effortlessly handsome. A custom-made shirt is made to fit your unique shape – ah, so that's the way it is supposed to fit!


MAKE AN APPOINTMENT

Bespoke shirts are the heart and heritage of Harvie & Hudson. We've been cutting shirts at our stores for over 65 years. With our Head Cutter, Kerry Ford, leading the team for over 30 years. Going bespoke allows you to get a unique fit, choose any style of collars and cuffs, access the finest luxury quality cloths, along with the ability to add your own personal touches into a shirt made exclusively for you, and you only.

After arranging your bespoke appointment, there are 5 stages to creating a H&H bespoke shirt: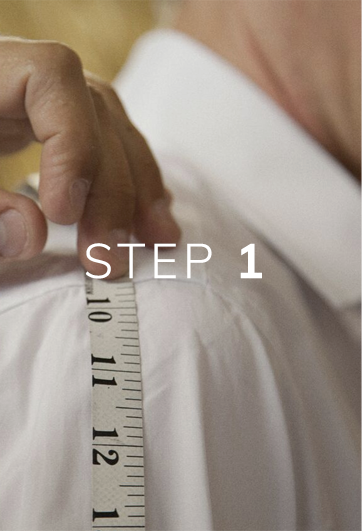 Measure and Style
---
You will be measured by one of our cutters who will guide you through cloth selection, fit, collars, cuffs and any personal touches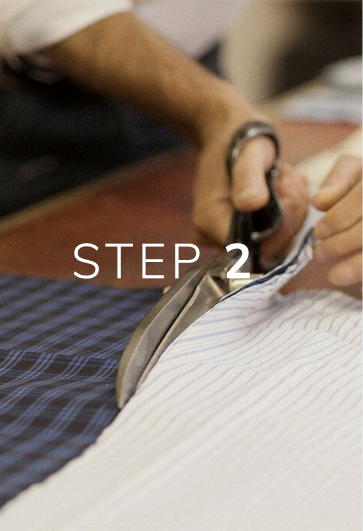 Pattern and Cut
---
Your individual shirt pattern is then created and your chosen cloth hand cut on site in our Jermyn Street store by our master shirt cutters.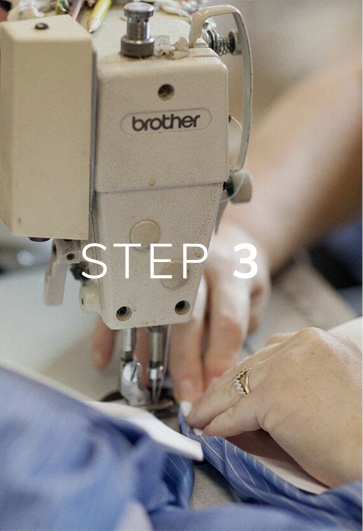 Sew and Craft
---
Your cut shirt pieces are then sent to our London workroom where they are expertly sewn together and hand finished by our team of seamstresses.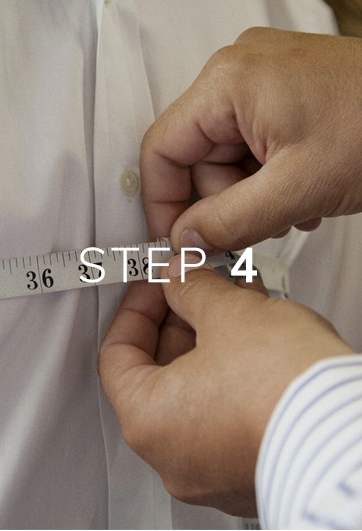 Test and Review
---
The first shirt we make for you is a test for all your future orders. We ask you to wear and launder it over three occasions, it is then sent back to our workrooms to make any final adjustments.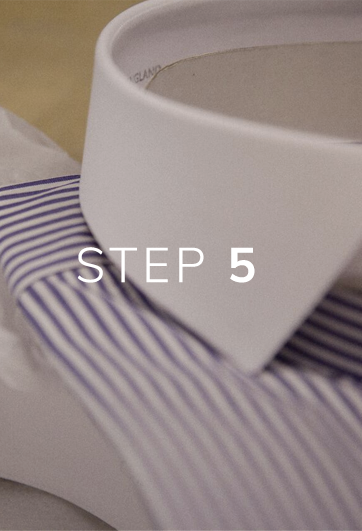 Finalise

and Receive
---
We then make up the rest of your order for collection or dispatch, ready for you to enjoy.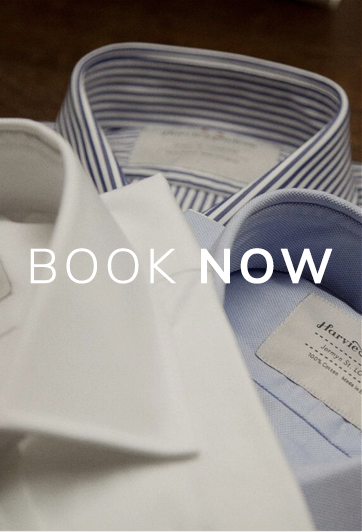 From £245
---
You can experience the luxury of H&H bespoke from £245 a shirt, with a minimum first order of 4 shirts. To arrange an appointment call +44 (0)20 7839 3578 or send us a message.