FREE UK DELIVERY WHEN YOU SPEND OVER £150
- Terms apply
ENJOY UK VAT TAX FREE SHOPPING ON INTERNATIONAL ORDERS INCLUDING EU



It's that time of year again to prepare for an exciting campaign shoot for our loyal customers. We are delighted to launch our finest British AW19 collection this week. It features incredible materials such as Cashmere, Cotton, Silk, Wool such as Scottish and Irish Tweed.

To help us capture our concept of 70 years of bold British heritage, we contacted our talented and professional photographer Jay Clark, who we've used for the last 6 years. Once again, he proved that his phenomenal creative and photographic skills was what we needed to create breath-taking images. We use him every time because he always delivers and gives us 100% on set.

Where did we shoot our campaign?
Our Managing Director and ecommerce team had a session to brainstorm potential UK locations for the shoot. A list of requirements was set to guide us with our research. A lot of research was done to hunt the perfect location. Three weeks later, we found the right place to shoot our AW19 campaign, which fitted nicely with our concept.

The house we shot in was called Lavender Hall in Kent. It is close to North Ashford and about 1.5hrs away from London. It was an imposing grade II listed medieval hall house in the heart of Kent village. The house has 5 bedrooms, all beautifully decorated with historic architectural features. The large property was packed and had character with a pretty built-in fire place in the living room.

Surrounding the property were grounds which consisted of 3 acres of wonderful garden and a 5-acre field with gorgeous English views of the church and other medieval buildings. The mansion also has a pond, river, swimming pool and terrace with plenty of open exterior spaces.

It was the perfect location for our AW19 campaign.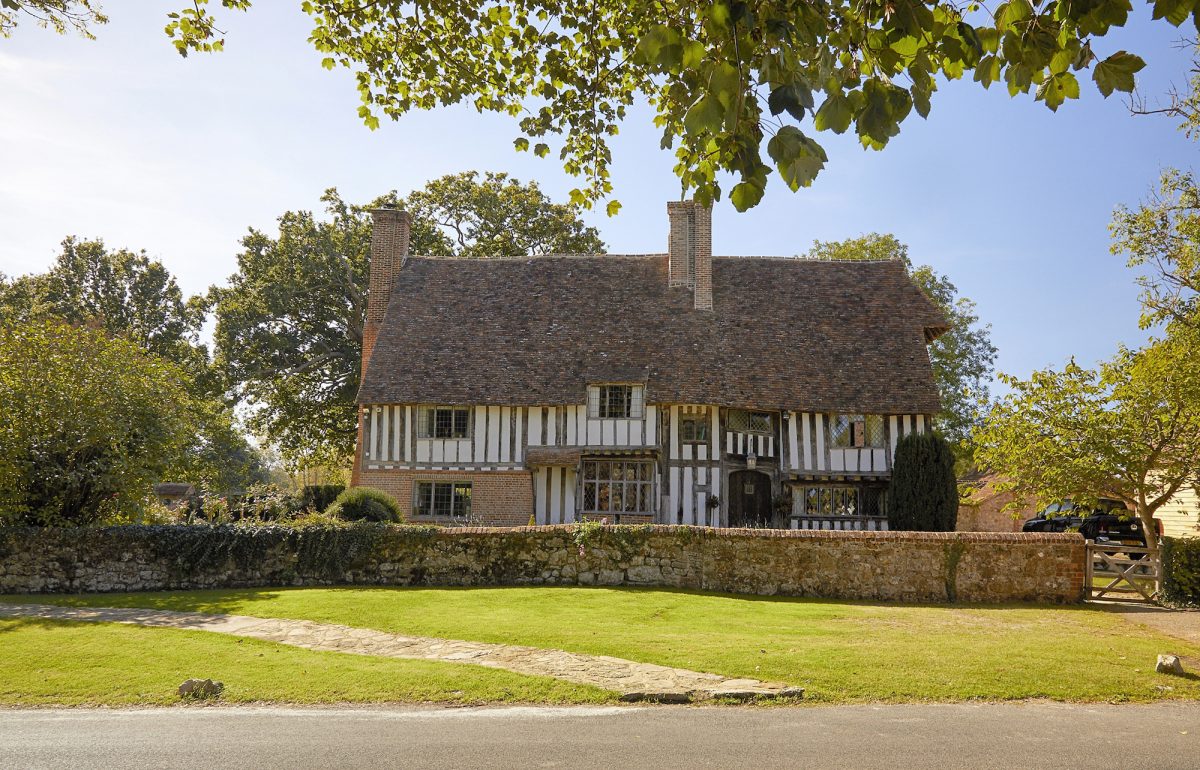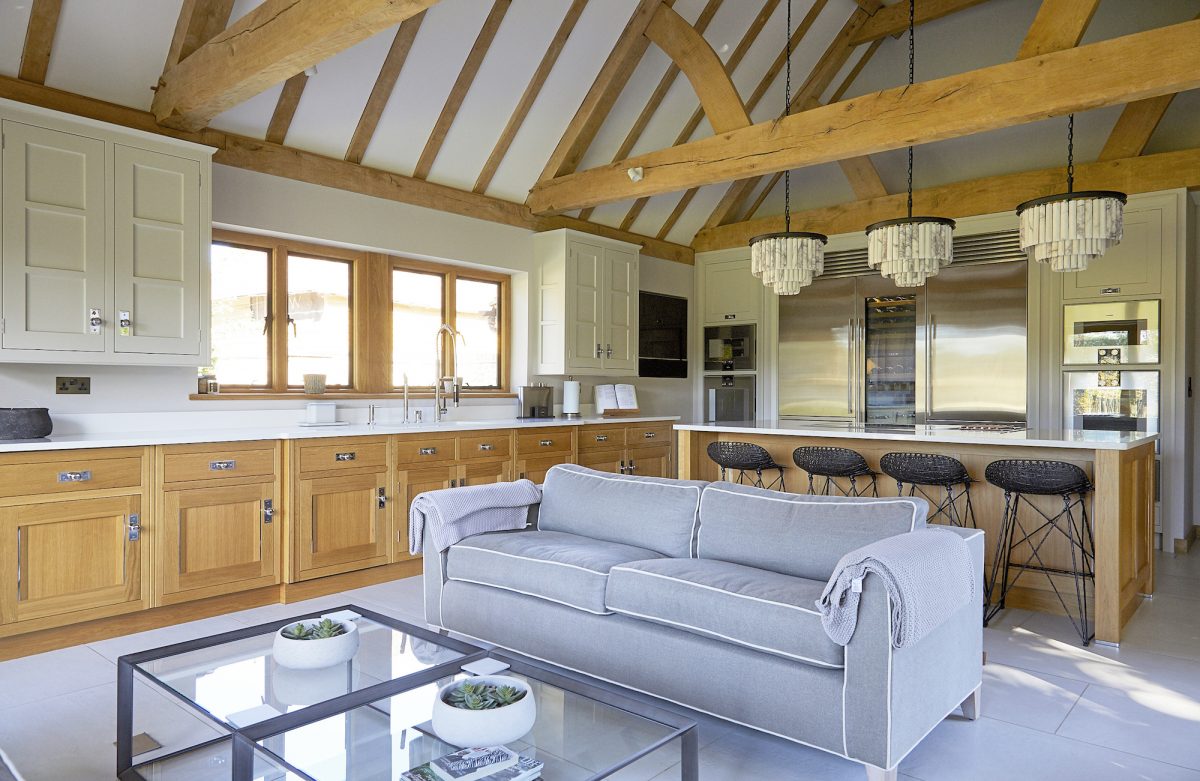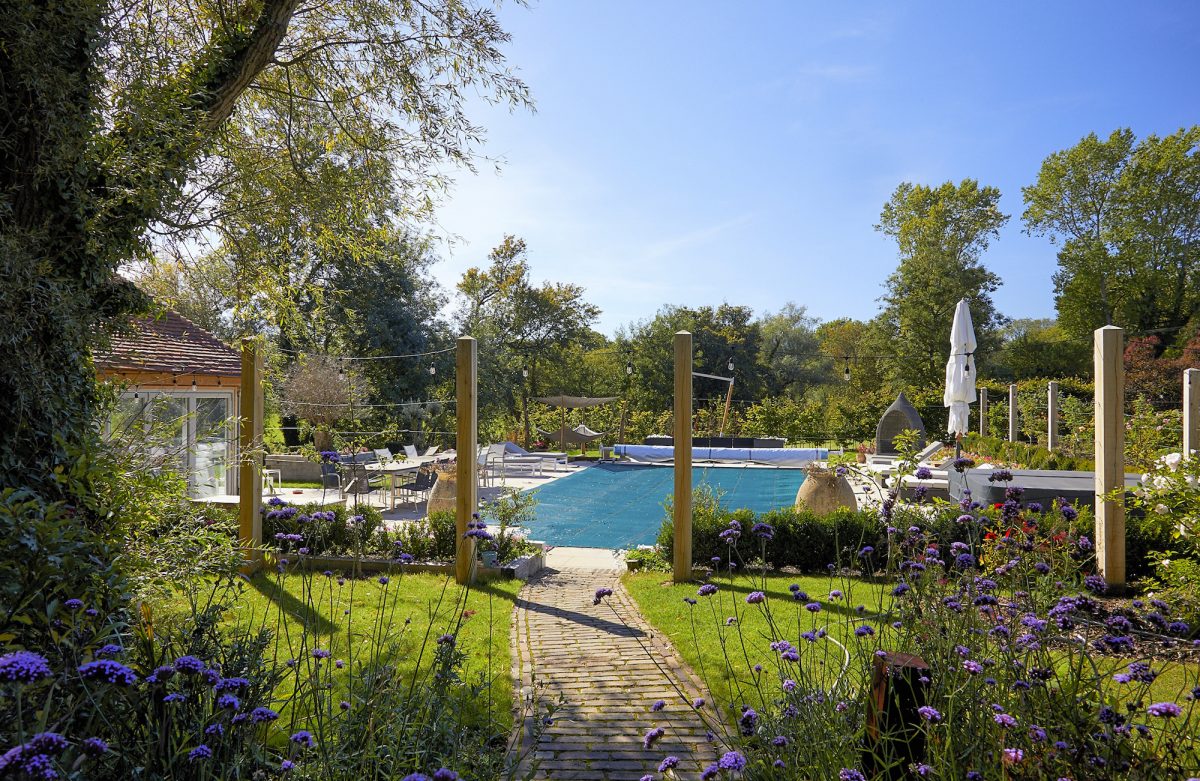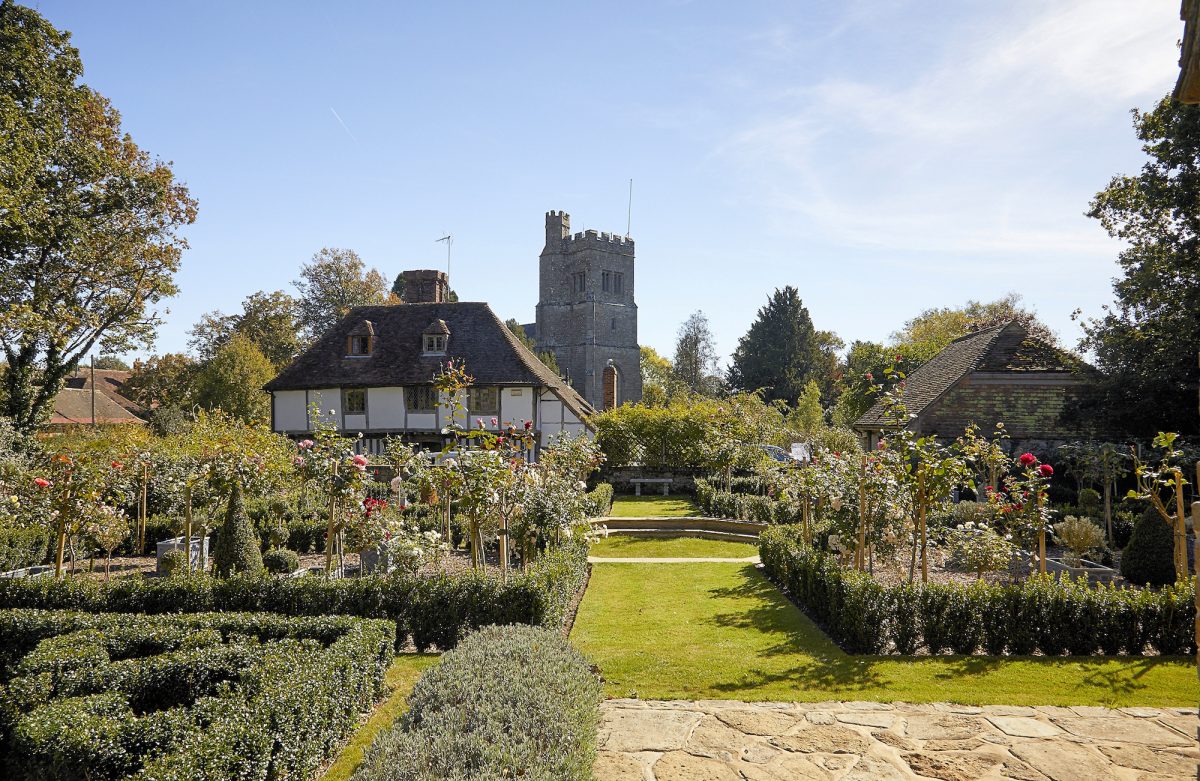 What was the concept behind the AW19 collection?
Our buyers, Mr Harvie makes the buying decision with his trusted colleague and Flagship manager, Matthew Beadle. They got together to create a unique and stylish range by looking at numerous swatches and trims, from a range of carefully selected supplies. For the AW19 collection they were inspired by our 70 years anniversary, which involved celebrating our bold British heritage through our materials, weaves and colours.

We have divided our AW19 collection into 4 different categories: Country Escapes, Formal Events, Casual Travels and Back to Business.

Country Escapes
Our country escapes collection is for the modern gentleman that wants to enjoy the British landscapes and crisp country views of England. The clothing line contains garments such as flannel jackets, country check shirts, corduroy trousers and silk hanks.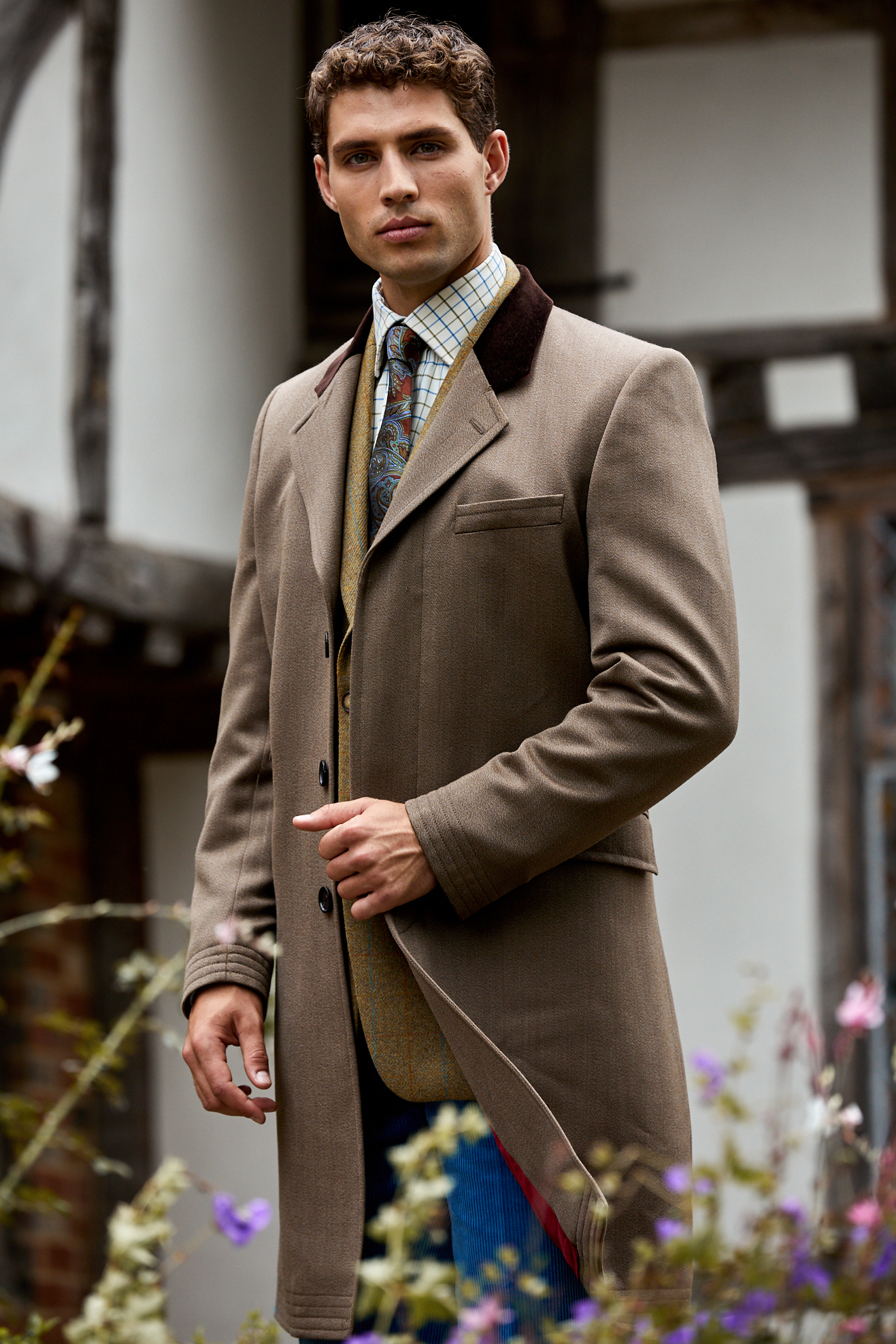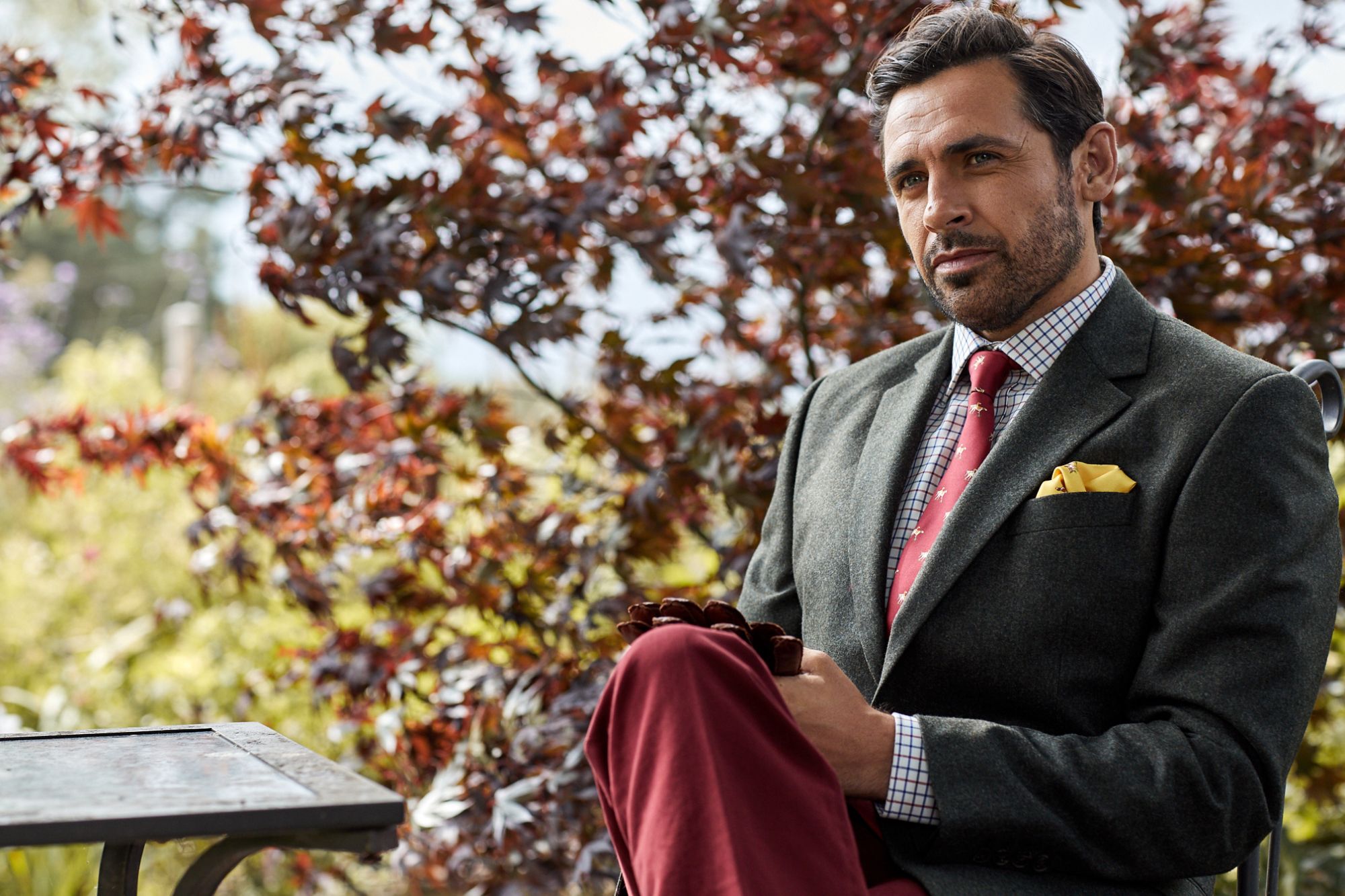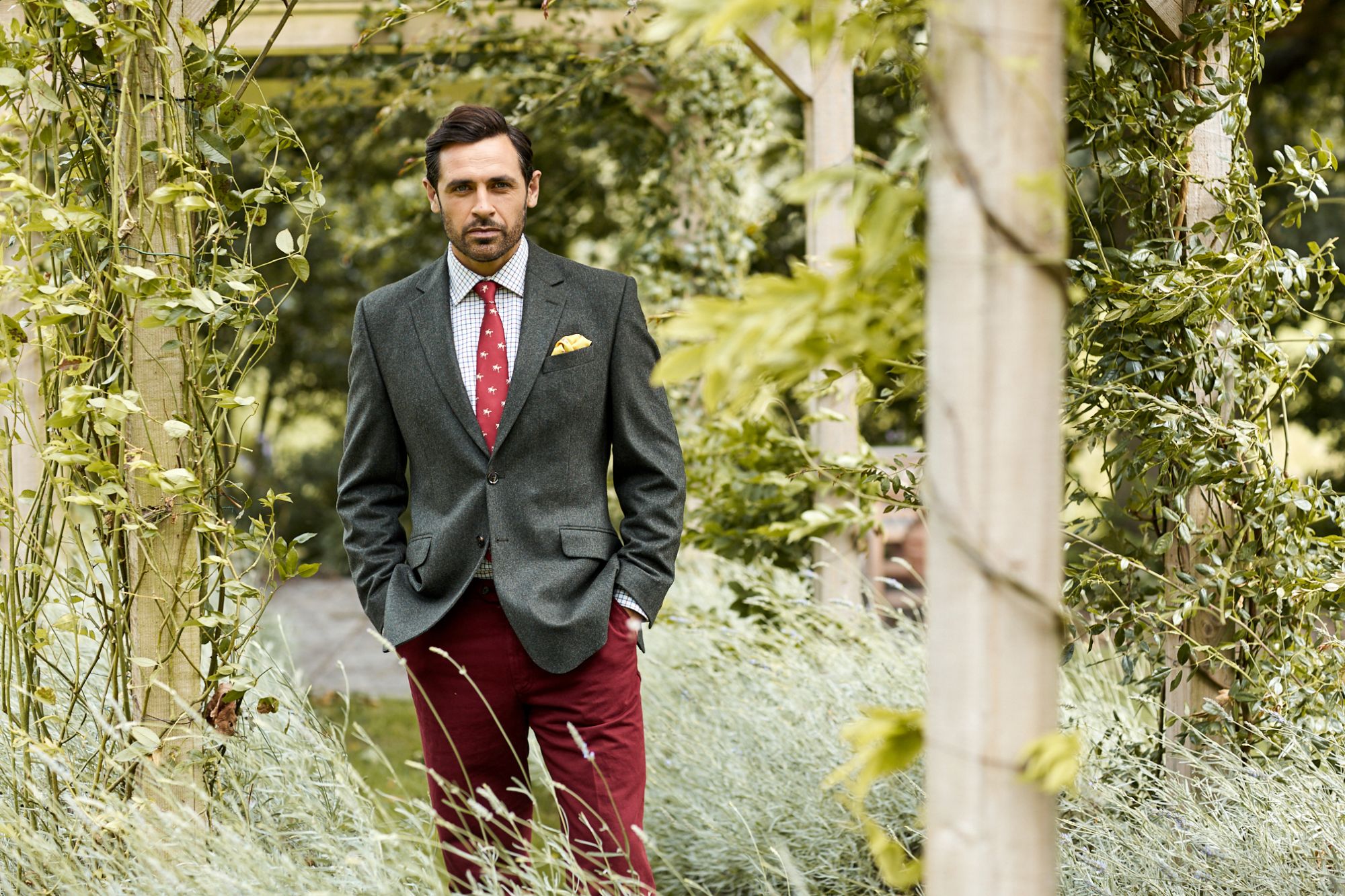 Formal Events
We have always offered excellent choices for formal occasions. If you're attending a winter graduation, garden party or winter wedding, then we have the perfect outfits to celebrate these events. You can wear our three-piece tweed suit, velvet jackets, woven ties and our formal white marcella shirts.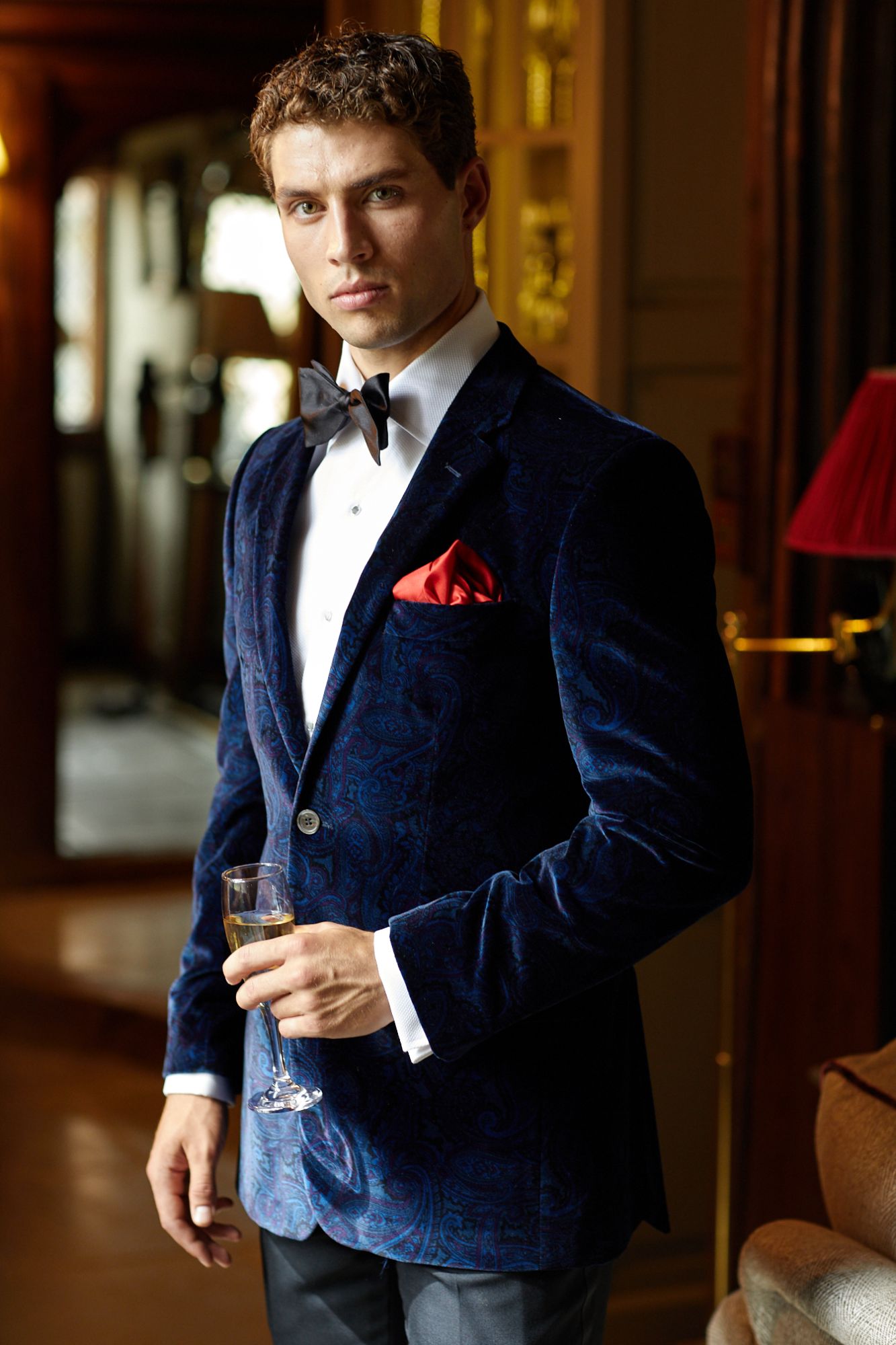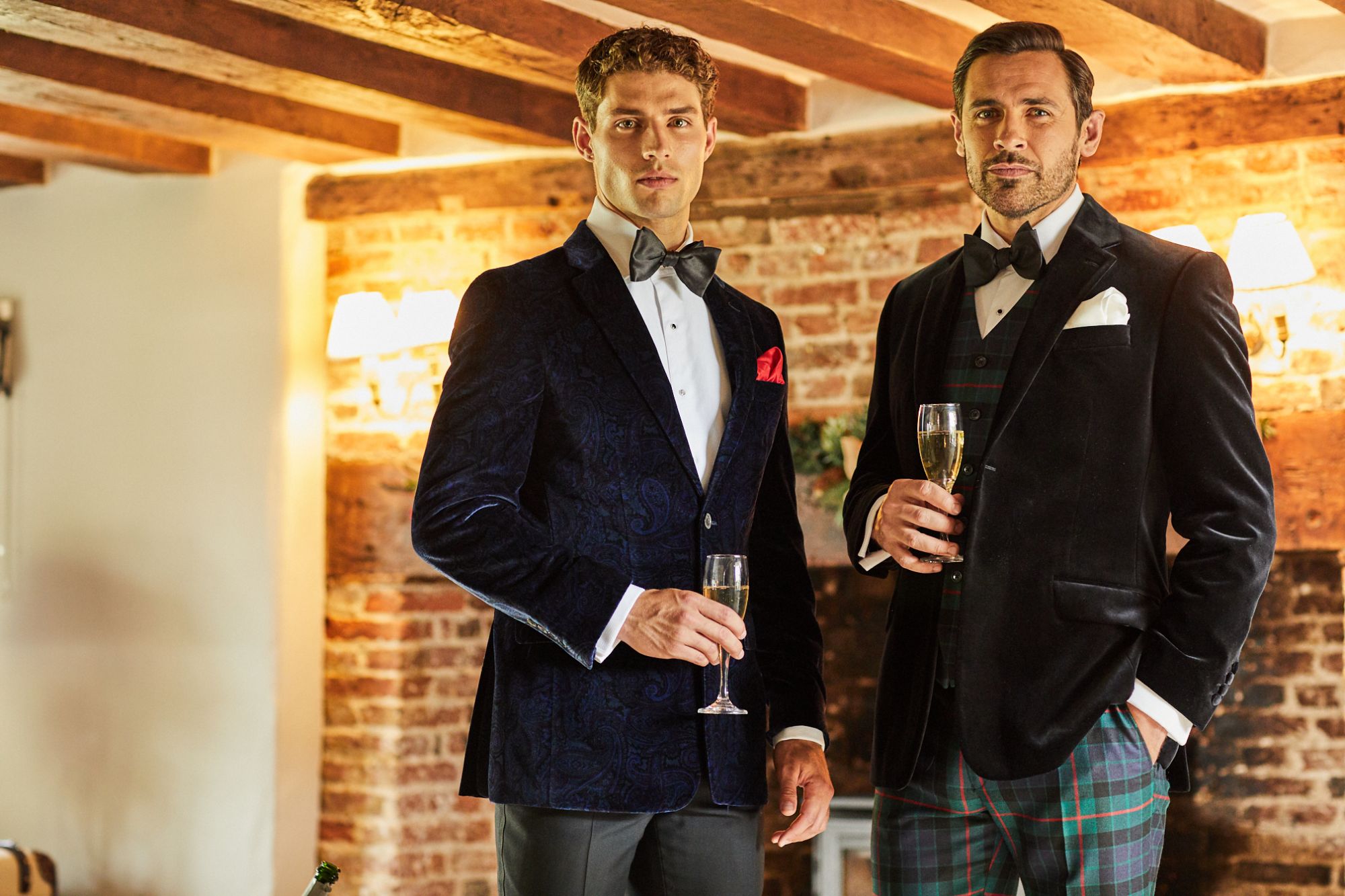 Casual Travels
Our casual collections comprise of pieces like casual corduroy shirts, colourful cotton jackets, cord jeans and 5 pocket jeans. All these are suitable to wear on a weekend away, if you're a first-class traveller or going to warm destinations.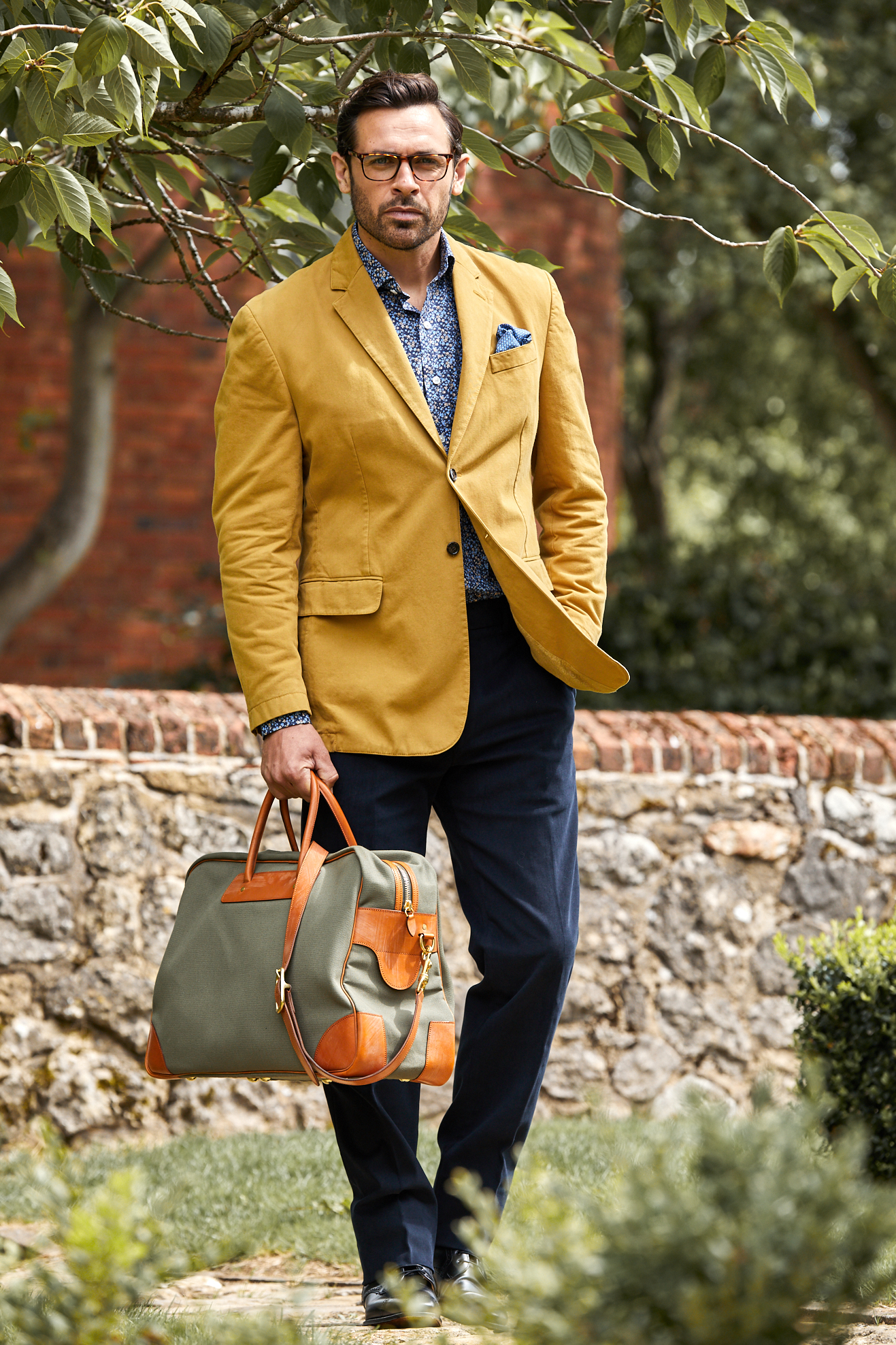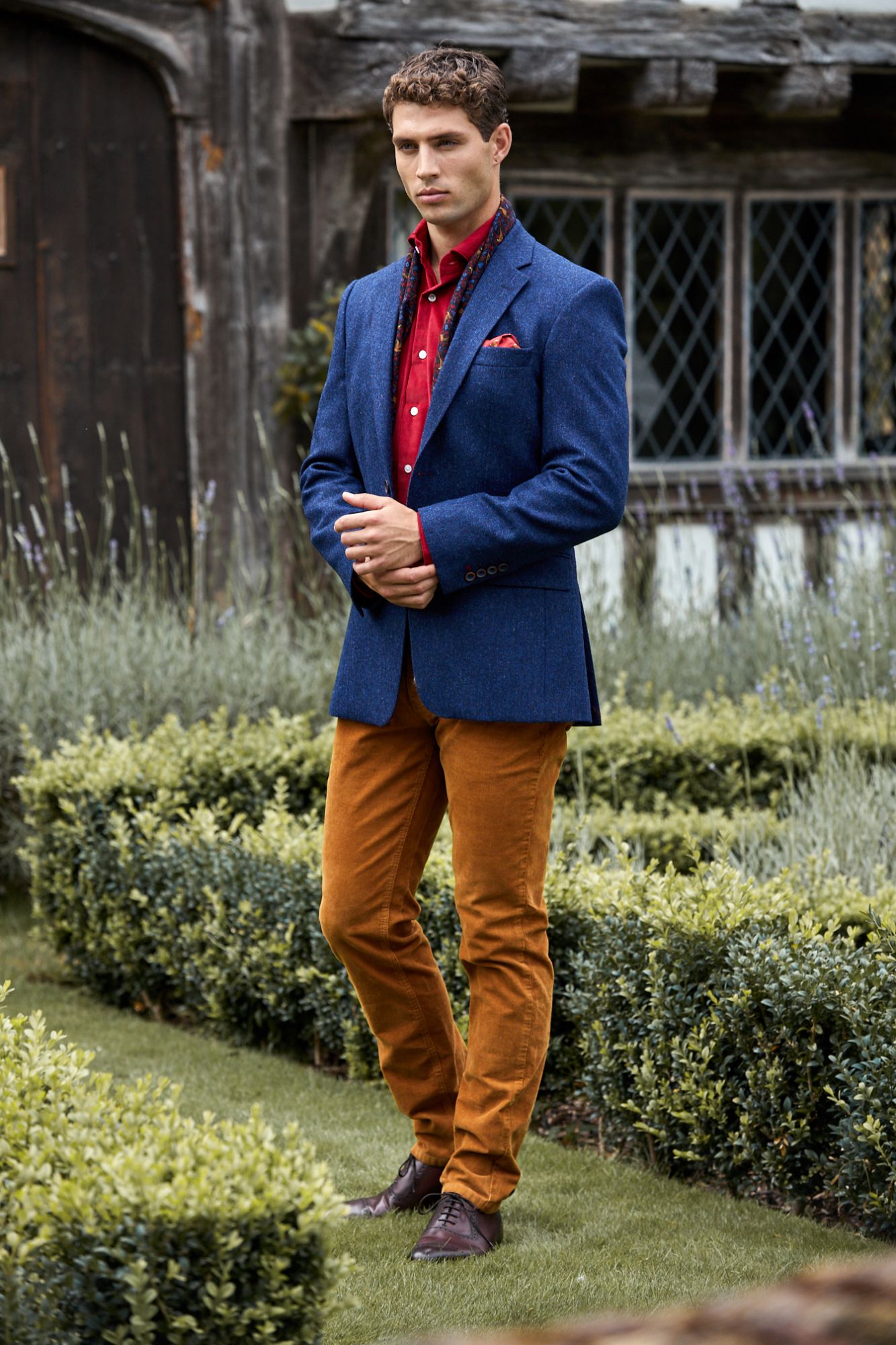 Back to Business
We have continued with our British and Italian suits, which are made from 100% wool. They are smooth, light svelte and luxurious suits. Our diverse suits can be worn for work, boardroom meetings and perfect for giving talks at conferences. Our suits will make you feel confident!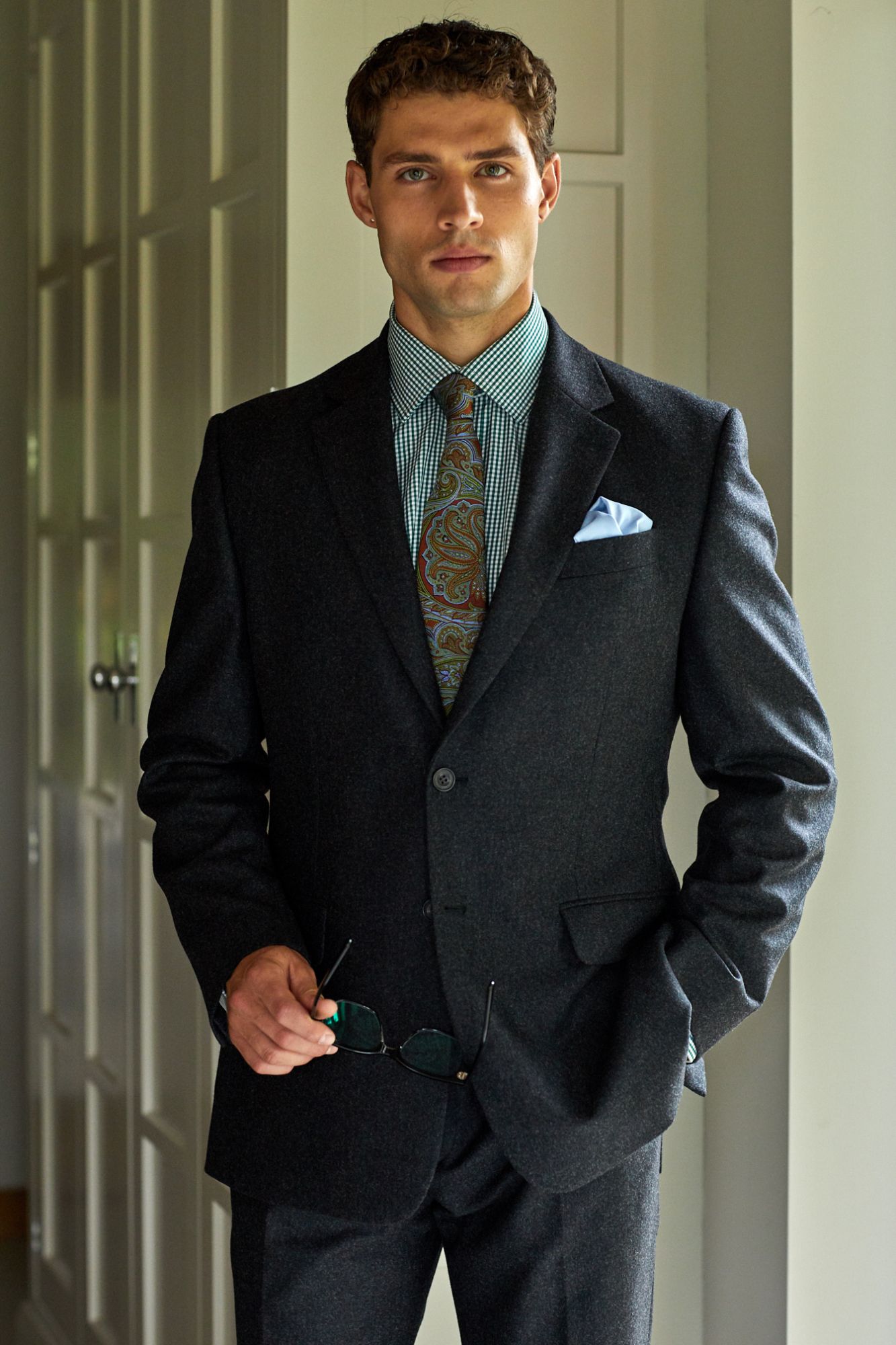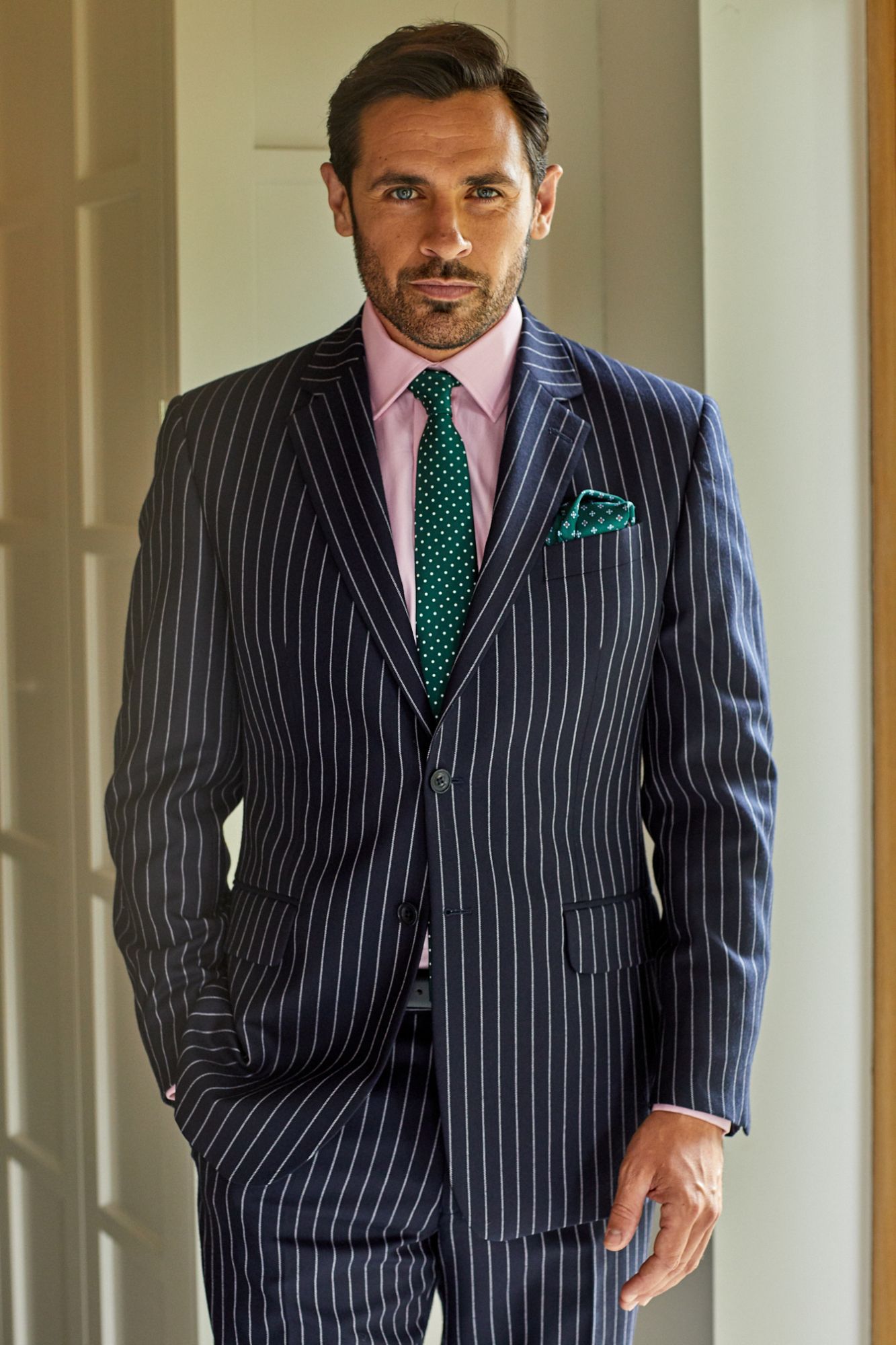 We made sure we chose the right colours, fabrics and patterns for our AW19 collection.

Explore our AW19 collection!

SHOP NOW
Leave your comment
Your email address will not be pulbished. Required fields are marked*