SPEND £50 OR MORE AND GET FREE UK DELIVERY
FREE WORLDWIDE DELIVERY ON ORDERS OVER £200 - Terms apply
ENJOY TAX FREE SHOPPING ON INTERNATIONAL ORDERS INCLUDING EU

ⓘ Please note due to new guidelines for VAT on EU orders, all new orders will be charged excluding VAT. This means that you may be liable to pay import duties and taxes upon receipt of your order. For more details please refer to your country's customs office.
The UK has left the EU. This means that you can buy from us tax-free.
However, import duties and taxes will be charged by your government on arrival.
These taxes, plus a €14.50 handling fee, will be payable to FedEx before you can receive them.
Please check your country's import taxes before ordering.
Barmouth Walking Festival

We are so excited to be partnering with our favourite shoemaker in Jermyn Street, Joseph Cheaney & Sons. Just like us, Cheaneys are a quintessential English shoemaker that do not comprise on quality or style. They are known for their wide-range of footwear that is well made and great value for money. Quality is at the heart of both brands, which is why we've collaborated for the Barmouth Walking Festival taking place on Saturday 14th to Monday 23rd September 2019.

For those who are unsure, the Barmouth Walking Festival is a programme of 37 graded walks in Barmouth in the west coast of Wales. Taking place in September every year, the festival provides an excellent opportunity to walk around the beautiful Mawaddach Estuary and Southern Snowdonia. If you're interested in participating in the walking festival, make sure to purchase your ticket. Knowledgeable local guides are available.


What to wear at the Barmouth Walking Festival?
Mr Harvie and Mr Hudson recommend wearing our green half zip jumper under the plain beige jacket paired nicely with our brown corduroy trousers. Make sure you're wearing comfortable shoes for your hike. We've matched the outfit with Cheaneys Ingleborough Hiker Boots in Burgundy, made from 100% Leather. Priced at £395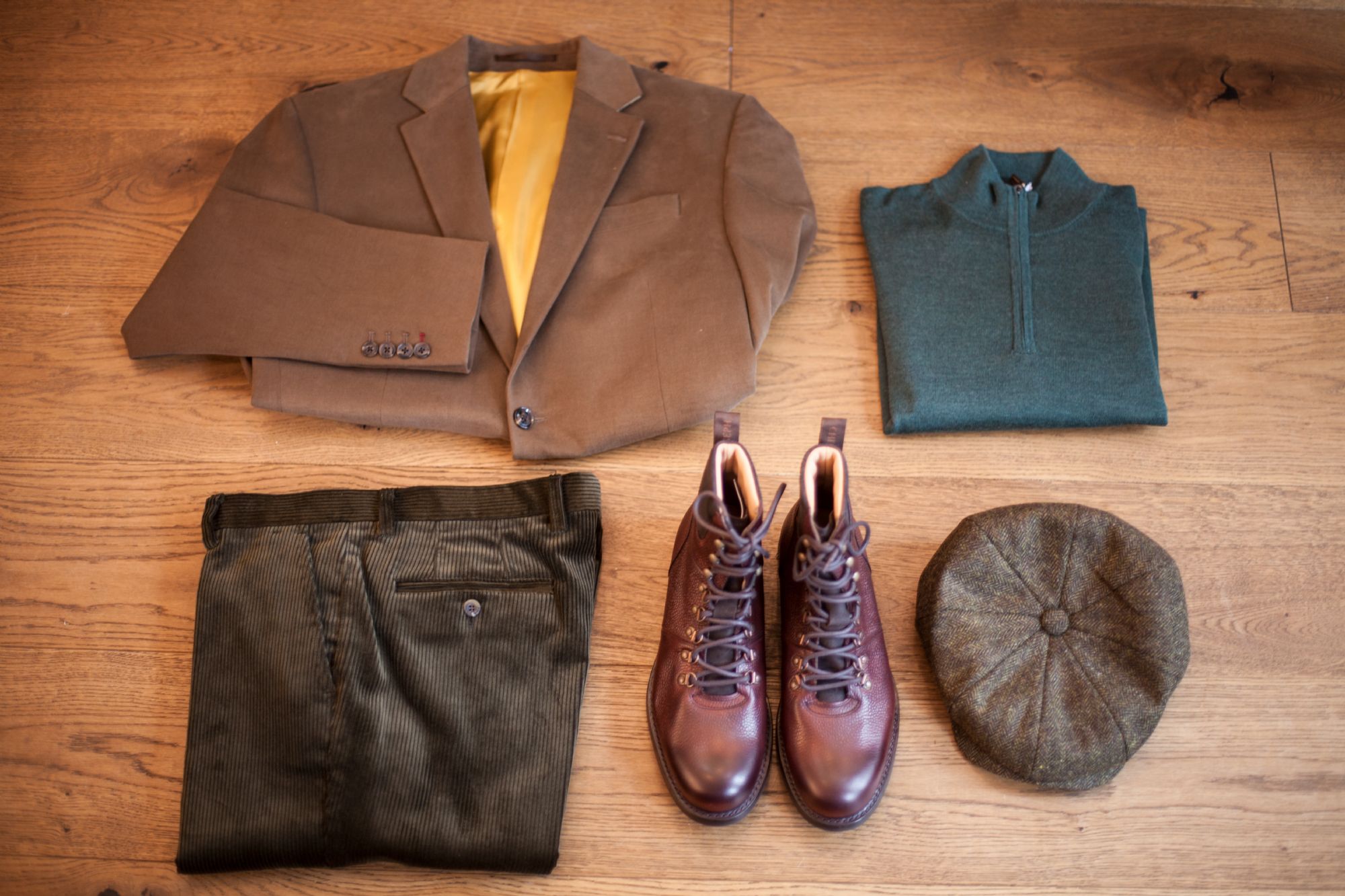 SHOP NEW SEASON

An alternative outfit for the 21st century gentleman is our blue herringbone tweed jacket made from fine wool, which will keep you warm on an evening walk. It will look good with our navy and red check casual shirt and burgundy cotton trousers. Pair them with Cheaneys Elliot Capped Derby Boot at £395.

Both boots from Cheaneys are fully leather lined with full leather insole and handcrafted in Northamptonshire, England. For additional style, you can always wear our tweed baker boy hats (that's optional).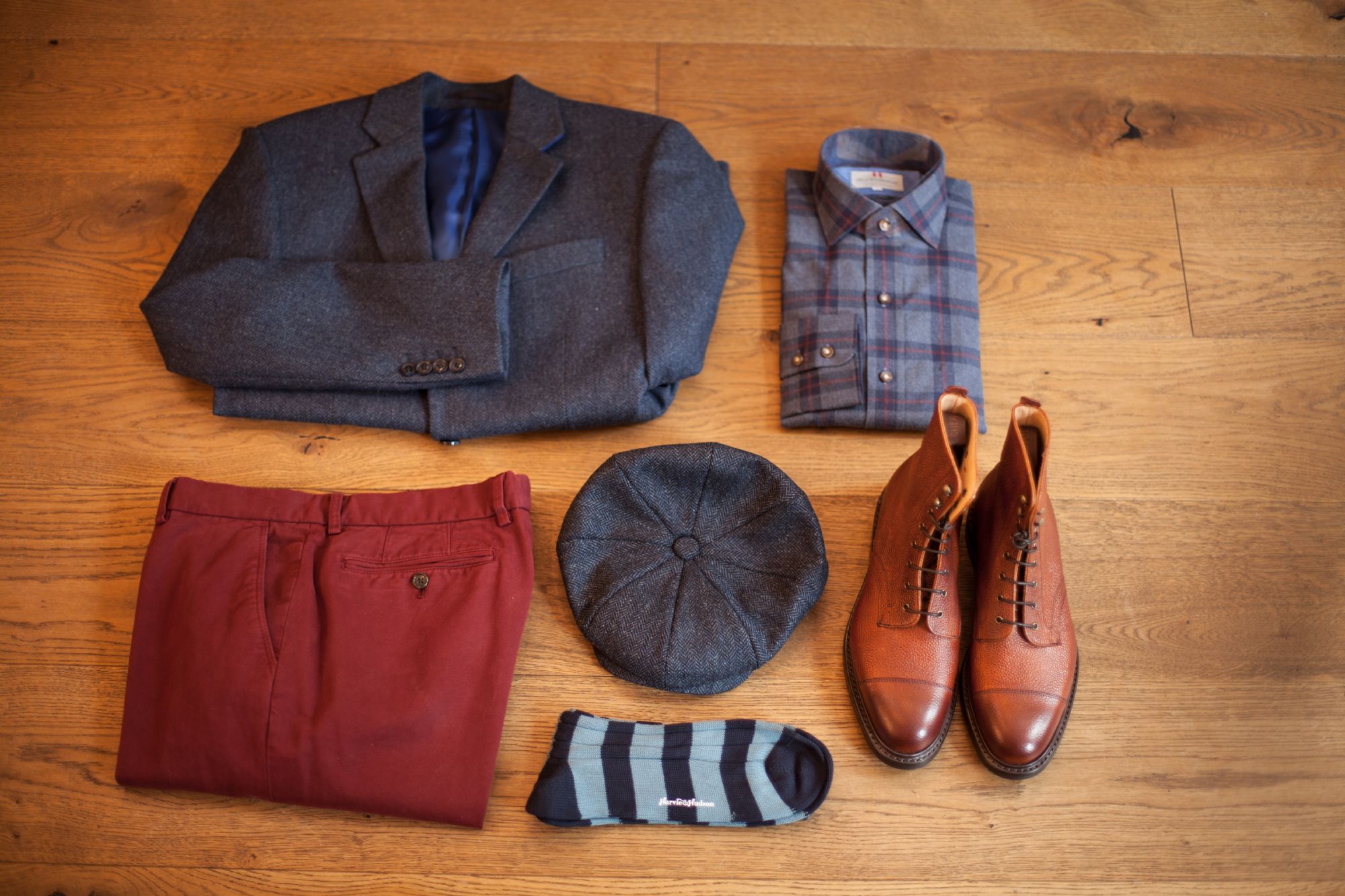 SHOP NEW SEASON



Look sharp in our autumn winter outerwear outfits!
Leave your comment
Your email address will not be pulbished. Required fields are marked*