Where to go this New Years?
If you're wondering where to go for New Years, then you've come to the right place. Keep reading and you'll find out where to go next. At Harvie and Hudson we only sell the best collection of clothes, therefore you will not be disappointed with our suggestions on travel destinations. Our clothing is not only suitable for special occasions, events, country walks but also for travelling overseas.

The material we select are to be worn around the world. Our selection of Lambswool are a good choice for cold destinations, Cotton is perfect to keep you warm, Linen is a breathable fabric for hot weather conditions and Cashmere is guaranteed to keep you from being chilly, especially if you travel to places with temperatures in the minuses. These are few examples showing that at H&H we have the right clothing for your travels whether it be to a hot destination or cold destination. You will find everything you need with us.

NEW YORK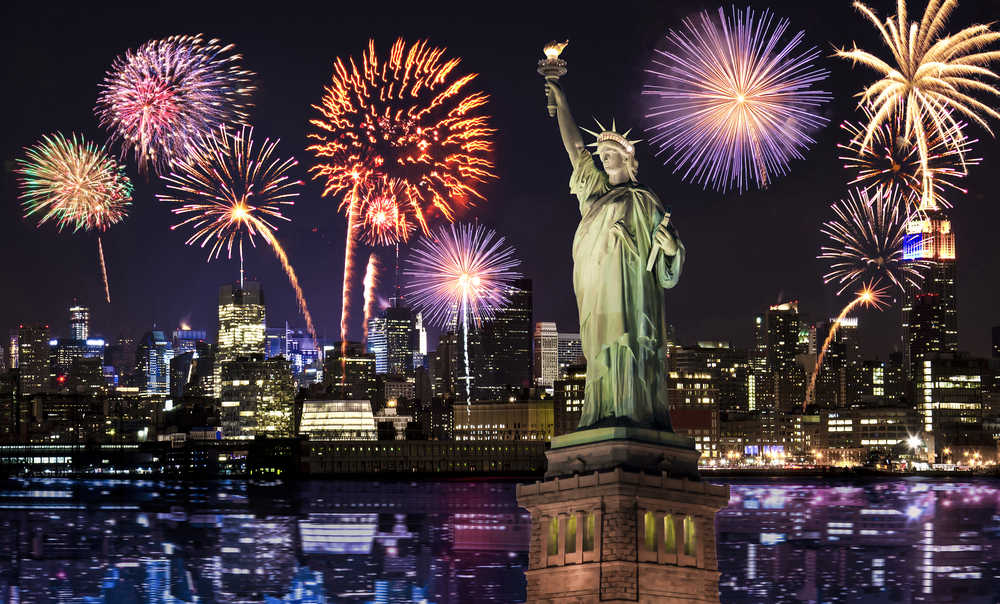 The "Big Apple" is a cosmopolitan city that is waiting for you to visit. It is the world's major commercial, financial and cultural centres. Its's iconic sites include Empire State Building, Statue of Liberty, Central Park, Time Square and many others. NYC is the perfect place to spend News Years, you will get to watch the ball drop in Time Square at midnight along with an extravagant concert that involves celebrities such as Jennifer Lopez, Beyonce, Camilla Cabello & Nick Jonas. You'll have a blast!

Here are recommendations of clothing to take away with you:

SYDNEY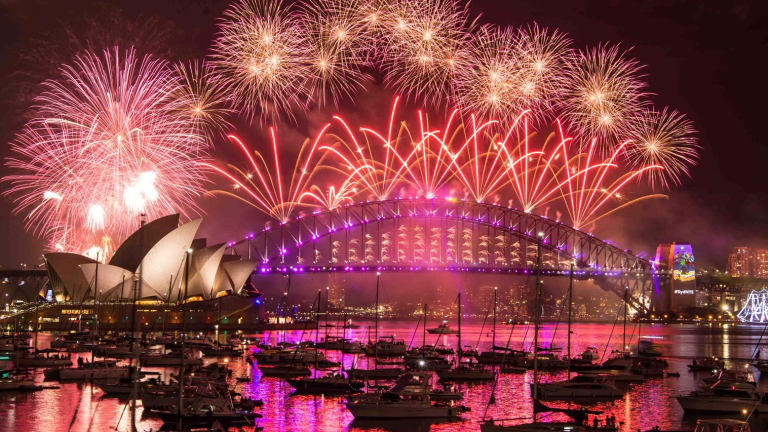 Someone says "Sydney" and you probably think the world's most famous music buildings, Sydney Opera House. However, not only does Sydney hold famous concerts but it is a great city to visit all year around. It has amazing weather, beautiful sight-seeing places and lots of jumping kangaroos. If you didn't know but Sydney is one of the most visited placed for New Years Eve. The City displays remarkable fireworks at the stroke of midnight. It features a huge range of pyrotechnic effects launched from firing points on the Sydney Habour Bridge.

MOSCOW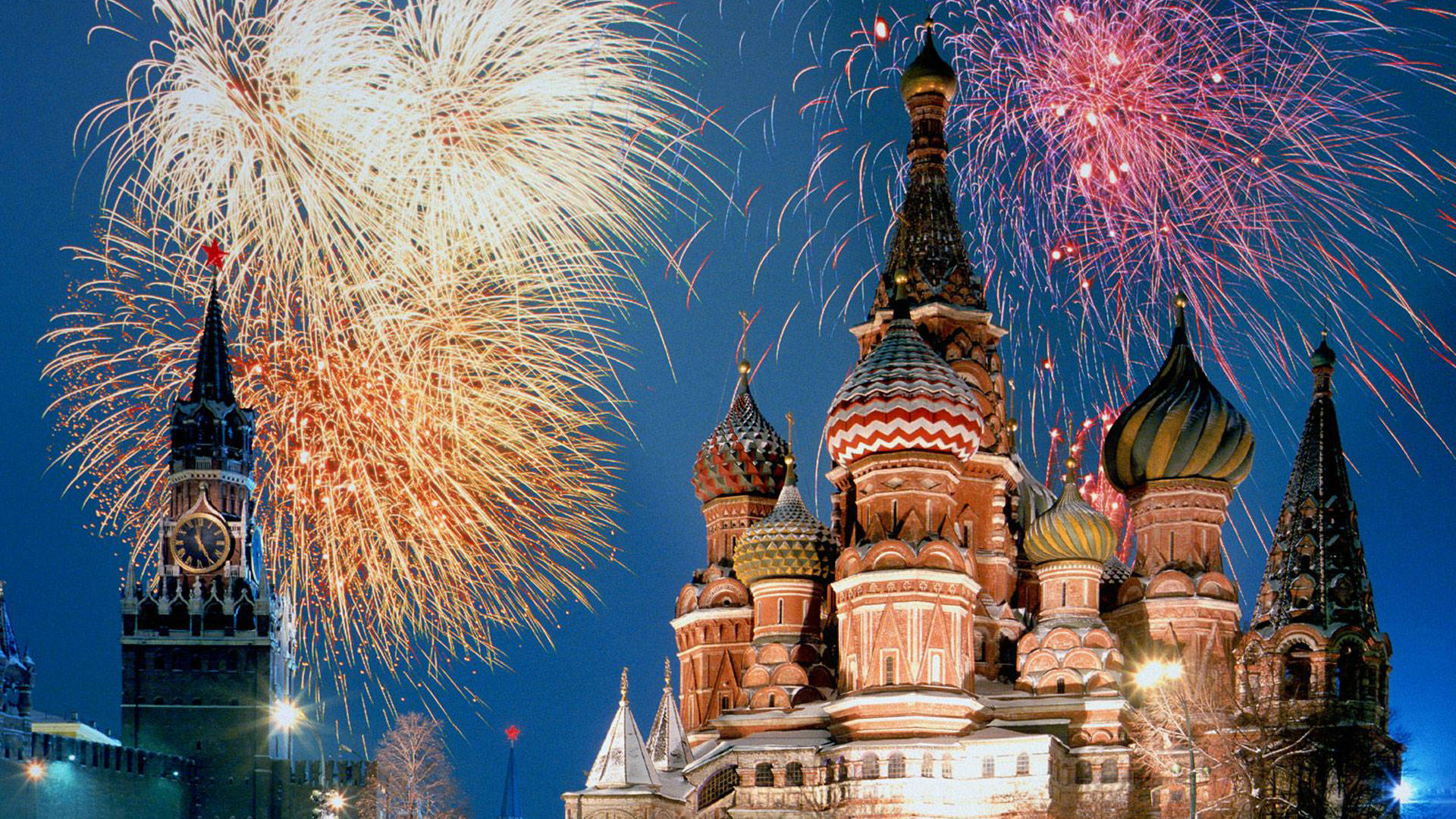 If you want a real Christmas and New Years Celebration then go to Russia's beautiful capital City, Moscow. It is a perfect winter holiday destination, especially with its snowy weather. Enjoy the festive atmosphere, beautiful landscapes, traditions and rich, long history. You will get to experience the Red Square covered in snow and the beautiful Moskova River flowing peacefully.

With the temperature dropping to minus range in Moscow, we have the perfect items to keep you warm whilst celebrating New Years in style. Bring along the following:

STOCKHOLM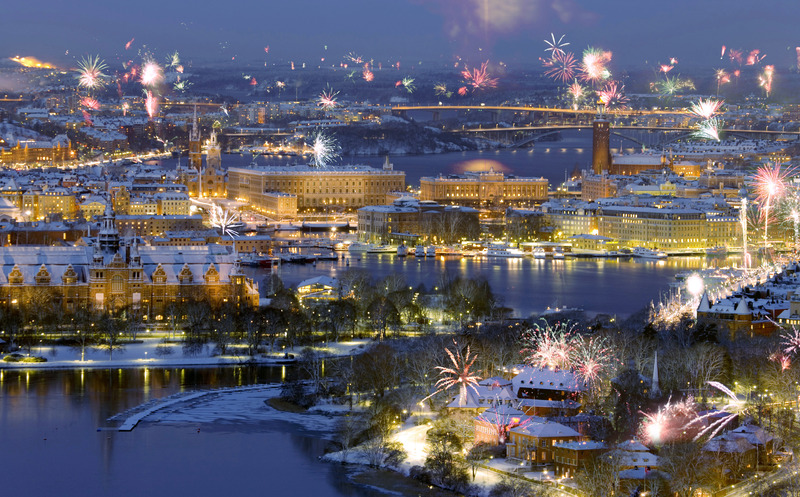 Do you want to start the New Year with snow? Visit Stockholm, it is usually covered with glittering snow. Before the fireworks display you can start with a swish around the ice rink at Kungstrafgarden which will bring on an appetite. For that you should make your way to Södermalmstorg an area brimming with bars and restaurants.

Here are some great places to get a fantastic view of all the fireworks at the stroke of midnight:
The street Fjällgatan, the beautiful walking path Monteliusvägen and the highest natural point of Stockholm; Skinnarviksberget.
The bridges Västerbron and Skanstullsbron.
Skansen: Traditional celebration all evening. Singing, dancing, and fireworks

Remember you'll need to wrap up warm in Stockholm, here are a few pieces to pack in your suitcase:

LONDON



London Calling – That's how the famous song goes. London has so much to offer, it has a variety of attractions, different cuisines, a diverse of theatre shows and guarantees a great start to the New Year's at Westminster. If you want a spectacular firework display then you need to go to the London Eye, where you will hear Big Ben's famous "bongs" ring at midnight.

Wear this in London:


Happy New Year!
Leave your comment
Your email address will not be pulbished. Required fields are marked*